8 Amazing Wooden Tree House Designs For Kids
Why not creating something for children that will make them happy? Just like build a treehouse for them at your backyard. However, it needs large space to build a treehouse for children. Then, you have to spend more budget and time, but you will get amazing result. They will enjoy the time playing at treehouse with useful activities. Take a look further at wooden tree house designs below;
Zip Line
This zip line looks inviting. Especially for those who love physical activities just like climbing. The children will be surprised after getting this tree house at backyard. Moreover, they spend their time for something useful for their ability.
Four-Sided Rope Ladder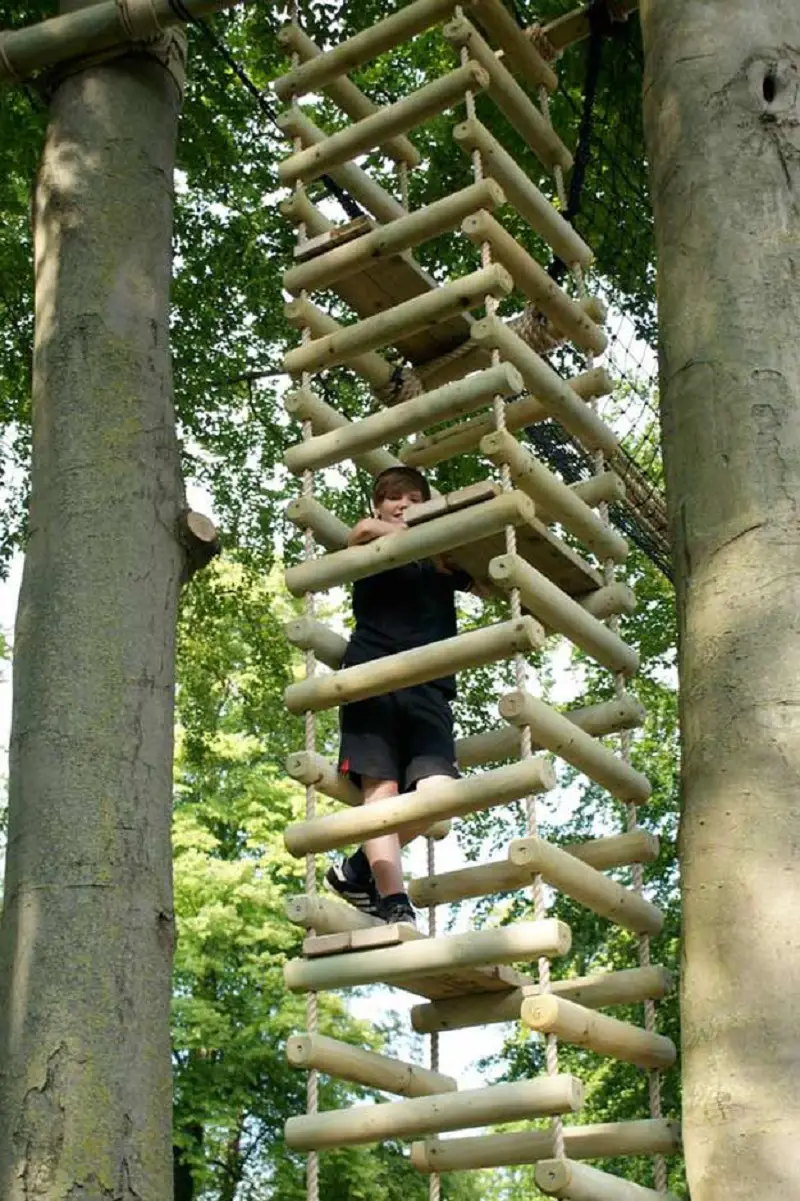 For more fun climbing section, this tree has looks perfect. Four-sided rope ladders will challenge your children to climb them one by one. Whenever they feel tired, they can take a rest at a plain wood provided.
Box Treehouse
Let your children play happily at this box tree house. It makes them save in a place with many big trees. Furthermore, they can use a board which has "no boys come in" written. This is great idea for teach them how to make a simple club.
A-Frame Treehouse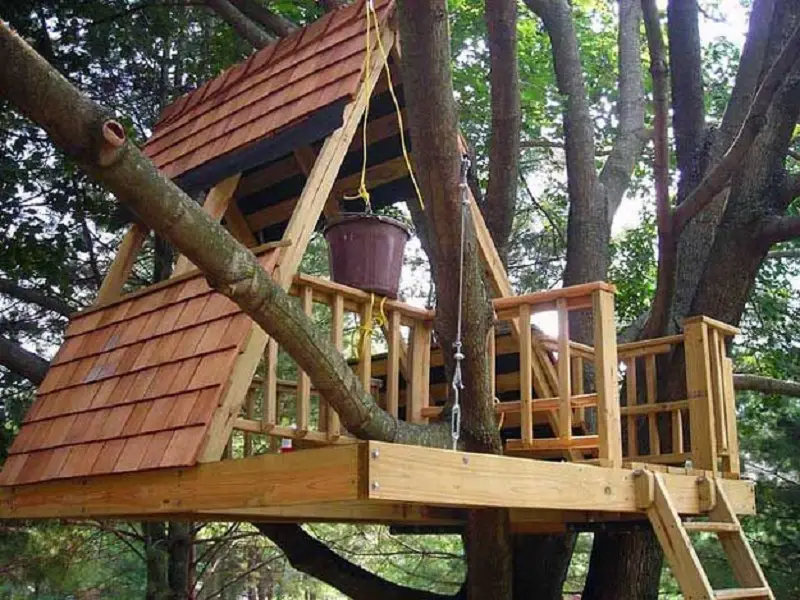 With basic carpentry skill, you can make this wonderful A-frame tree house for children. Just create A-line design and add some frame. No need more wood palette, just wooden log. Moreover, this tree house looks like a teepee that will adorable.
Rounded Tree House
Find more than two trees to make this amazing idea. Those trees will support each other to build the rounded tree house. Add a diagonal wooden stair that can be used for climbing as well. This is a perfect tree house design for children.
Treehouse Tent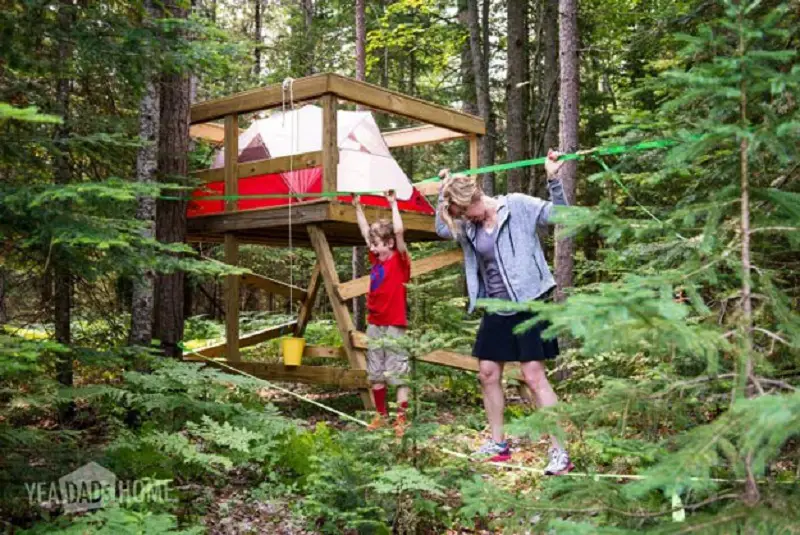 Treehouse with tent actually give more challenging activities. No need proof here, because already replaced by the tent. Furthermore, this treehouse will be the most favorite for them to play anything at outdoor space.
Bluebird Treehouse
How about creating a treehouse which is like bluebird house? This looks fun for children and eye-grabbing too. Your backyard seems more functional. Let your children play happily at this place with their friends.
Fun Treehouse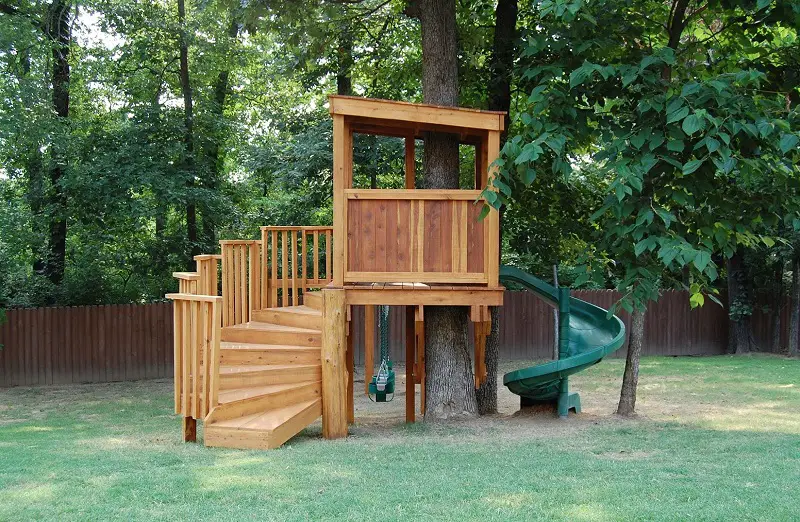 Look at this fun treehouse! With simple design, this treehouse looks fun for children activities. Only by simple frame and a slide, your children will be more excited. After that, just let them happily play as they like every day.