8 Flower Tower Ideas to Brighten Up Your Space
Garden needs a beautiful decoration. Even if you only have a small space of garden, worry not, only with a few steps and re-purposed stuff, you still can decorate your garden; flower tower. Flower tower is one of brilliant way to brighten up your space. It can be put inside or outside of the house. It is a great way to add some color, and the height really helps you maximize your space and they're perfect for those who have smaller yards or who don't want to spend a lot of time caring for a big garden. Check out these 8 flower tower ideas to brighten up your space below.
1. Classic Flower Tower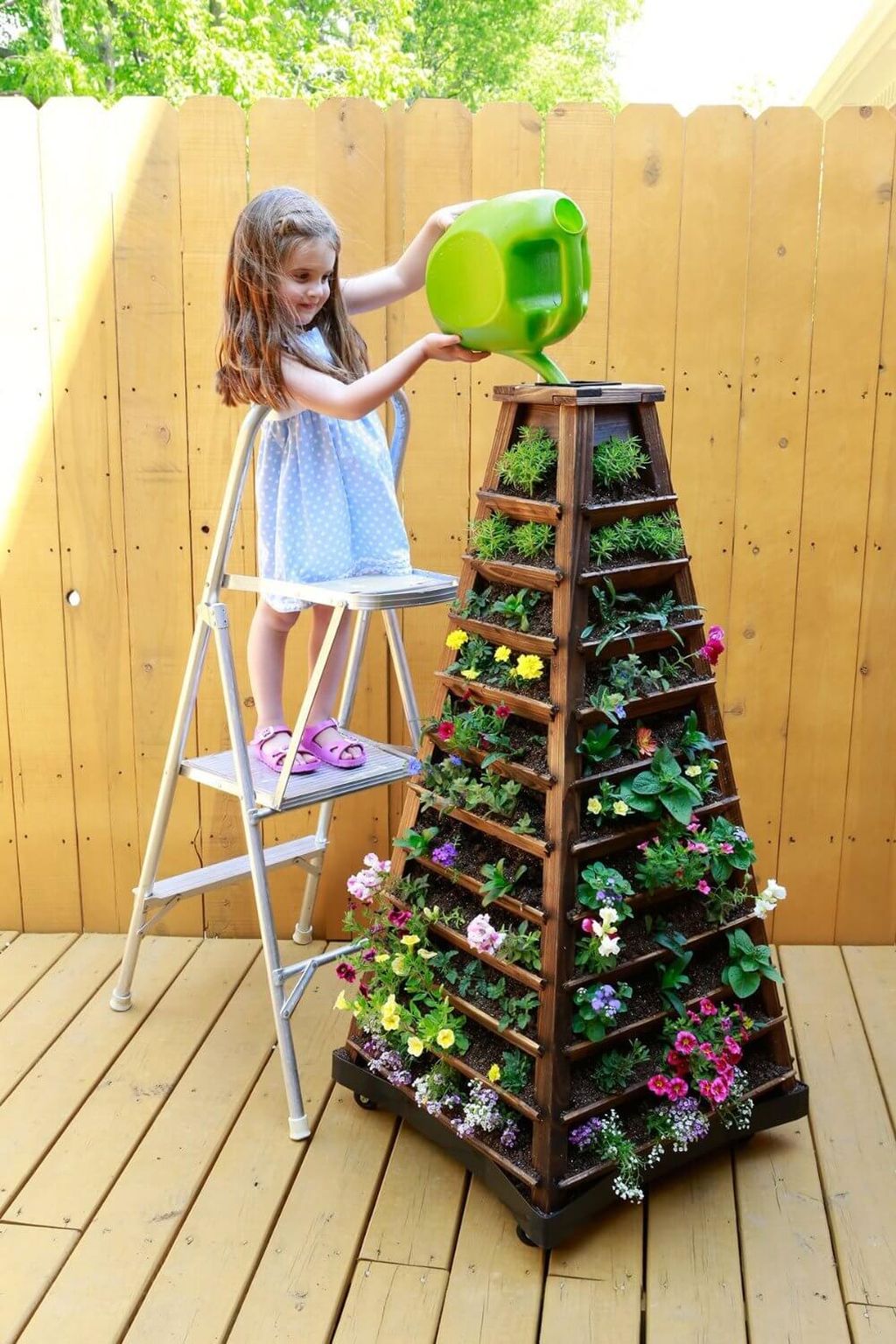 This flower tower allows you to plant and enjoy a maximum number of plants in a minimum space. It is easily move and rotate, and the stained cypress wood design looks stunning even before your plants grow and bloom.
2. Stackable Pot Planter
This is really fun project to make and can be the focal point of your space. All you need is just a rebar or any strong metal rod and pots. You can also paint the pot with your favorite color, or even make a dot pattern just like in the picture above.
3. Watering Can Waterfall Flower Tower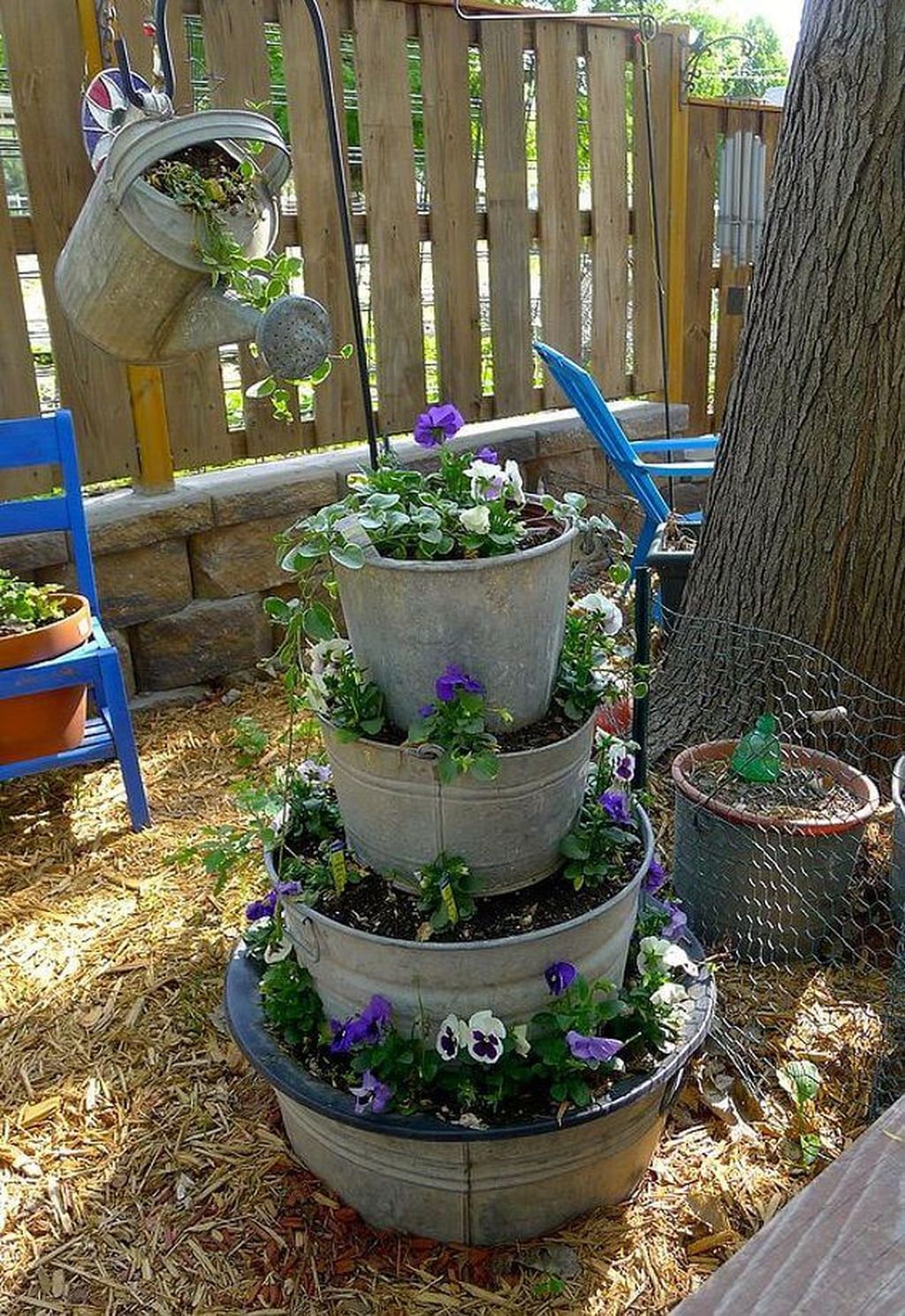 Repurposed your old buckets and watering can into this gorgeous flower tower. This project shows that you can turn your old stuff into something useful and good.
4. Pipe Flower Tower
This project shows us that there are tons of great DIY ideas to make with PVC pipes; cactus-look flower tower.
5. Colorful Flower Tower
A gorgeous colorful flower tower made of a large pots for planting and wire fencing to form the tower in the pot. Another great things about this flower tower is that there is a plastic bottle inside (shoved upside down) for a self watering system.
6. Pyramid Flower Tower
Give your flower bed a pyramid flower tower to support your sunflowers just like in the picture above. And you will feel satisfy when the flower blooms.
7. Flower Tower with Birdbath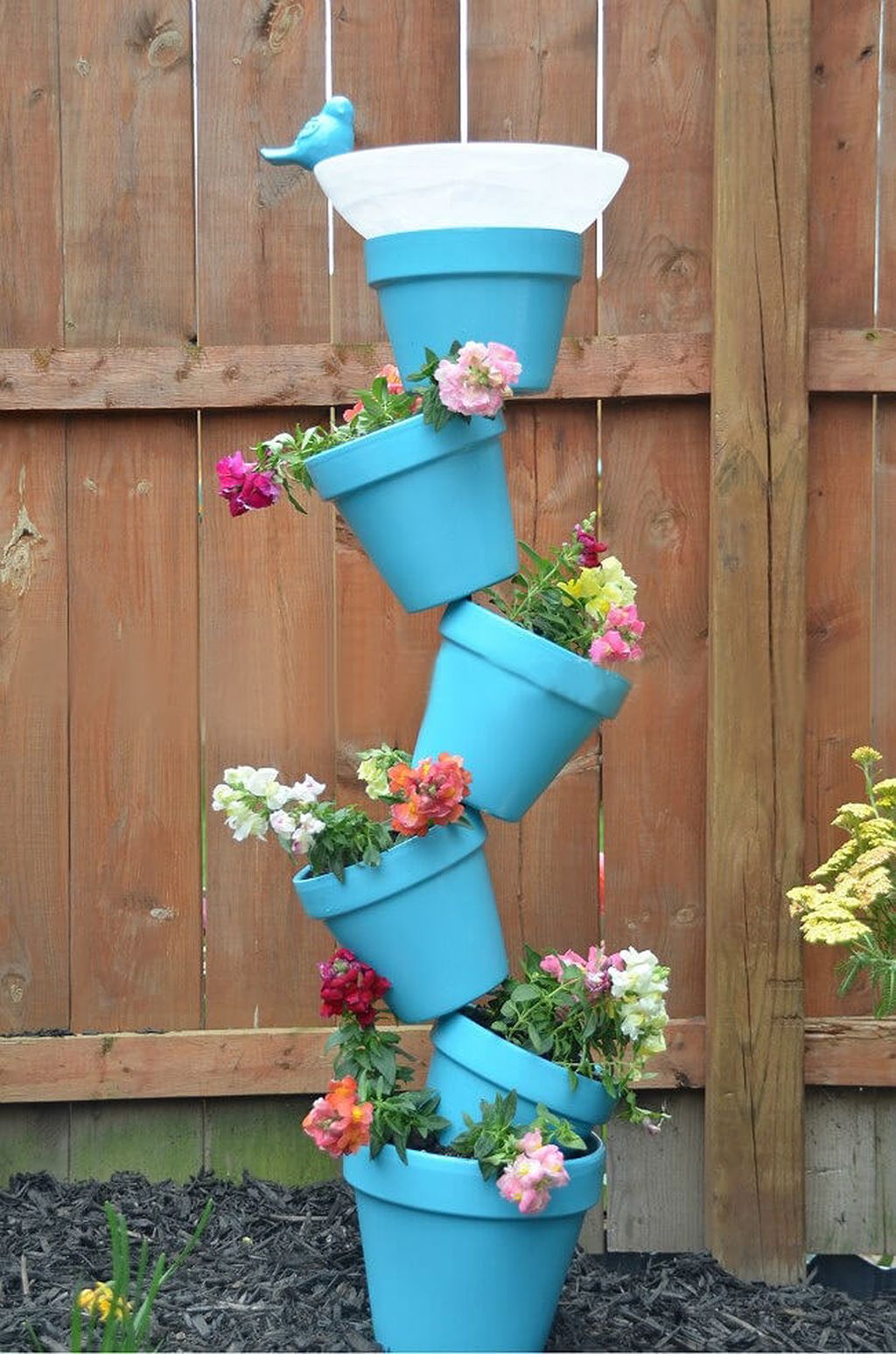 Stack the terracotta pots in rebar and add a plastic plate and ceramic bird to give your little friend a place to relax.
8. Cabinet Flower Tower
Just repurposed your old cabinet into a gorgeous place for your plants.