8 Ways to Add Retro Style for Room Decoration Like Professional
Retro decor deals with a room which uses classic items such as old school bank, industrial furniture, or teak console. Furthermore, adding retro style for room will not bankrupt your budget. Decorating with vintage find and hand-me-downs furniture will make the room look attractive. Take a look at the ideas below to inspire you;
Charming Cottage Kitchen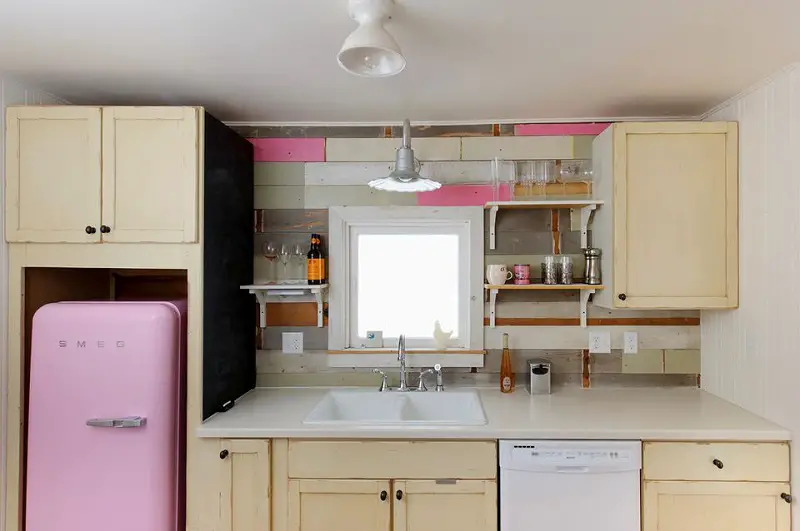 Look at the wall made from wood planks in cream color that calm and neutral. Then, pink fridge adds a touch of inspiring vintage style for kitchen retro design. Furthermore, the accent of lamp over the sink creates more sensational effect.
Gossip Bench
Rather than let the entry way empty, it will be better to add bench for retro glamour decoration. Adding telephone also add a touch of classic style. Just think over the bench style that will make the room looks eye-catching.
Retro Record Player
The green record player comes for showing retro style of this room decoration. Teak console cabinet comes to make this room more interesting. In addition, cabinet and old record player is the vocal point of this retro room decoration.
Black and White Floor Tiles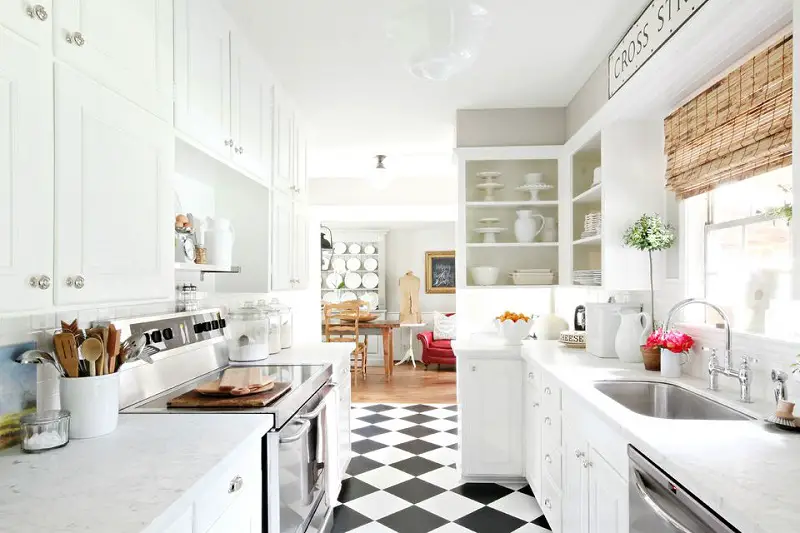 Apply black and white for kitchen is great decision. Considering that those color are neutral to be paired with any utensil. Moreover, this 1970's kitchen style shows the checkered floor with black and white for retro flavor.
Vintage Home Office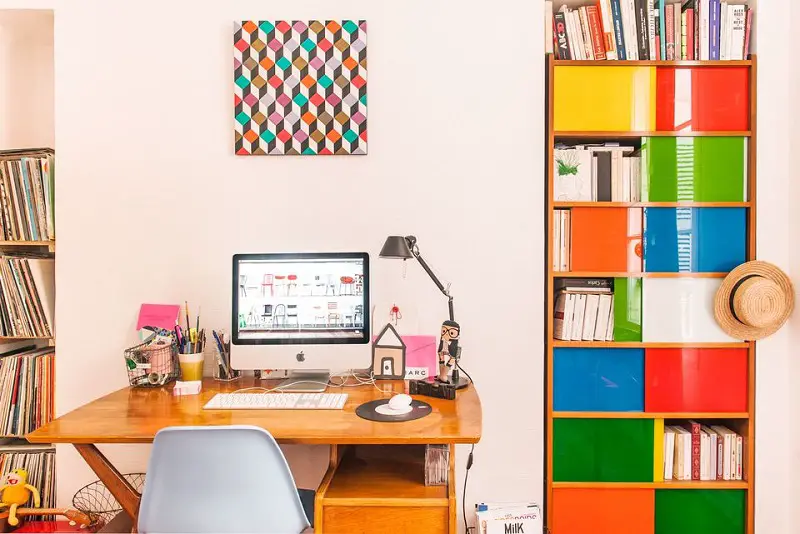 Old wood desk at this home office is perfect for small room space. However, the existence of vintage bookcase is here to add retro style. Overall, this room bring your mind to see how beautiful retro life to apply nowadays.
Midcentury Modern Design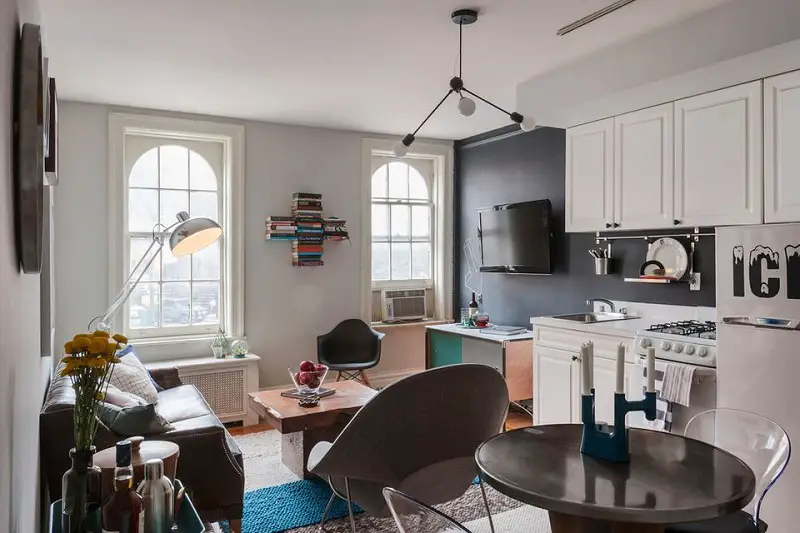 If you want to add retro style for apartment, this mid century modern design may be fit to your desire. The sticker on the fridge shows its classic character. Moreover, industrial lighting style also improve the room design into retro style.
Retro Feature Wall
Change a monotonous empty wall design into retro feature. Hang old school desk and transform it for storage to create sophisticated look. The role of vintage globe brings you to back to classic era. At the end, this is an amazing retro room style.
Retro Entryway
Designing entryway into retro style is brilliant idea. It makes this space look like a fence for coming to the era of 1970's. Take a look at the wicker basket that so classic. Moreover, the role of analog clock perfectly shows vintage reproduction.