8 Best DIY Picture Frame Ideas To Frame Up Your Picture
The picture taken at that special happy time keeps you reminding those fun and joyful moments together and even work as mood delighters when you are sad or anxious. And the best way to feel the positive and happy vibes of those happy and memorable times is to display the pictures at certain spots where every eye can look at them. And for this purpose, you need a cute and gorgeous picture frame that now you can make of your own with a more custom and personalized touch. So check out these 8 best DIY picture frame ideas to frame up your picture below to inspire you.
1. Chippy Wooden Picture Frame
Getting wooden chips in thin and a bit long size, gluing them together, staining in the brown and white the rustic wooden frames are ready to display your pictures.
2. Photo Book
Transform an old books into interesting frames for your favorite photographs using a ruler and pencil, mark an opening on the front cover.
3. Photo-Transfer Lamp
Turn your plain lampshade into a piece of artwork. Transfer images onto photo transfer paper, then onto the fabric where the lampshade is marked. Cut out fabric on marked lines. Apply the fabric piece to the lampshade with spray-adhesive. Trim top and bottom edges with coordinating ribbon.
4. Photo Clock
Create the photo clock by removing the numbers and hands from a clock face, size and print a photo, attach it with double-stick tape, and replace the hands. Or mount the photo on any flat surface, drill a hole in the center, and attach a clock kit from the back.
5. Antiqued Photo Gift
This photo blocks are made from home center trim pieces, are an artistic way to show off favorite snapshots.
6. Family Room Photo Projects
This display takes advantage of different surfaces and techniques to personalize a room without overwhelming it.
7. Photo Calendar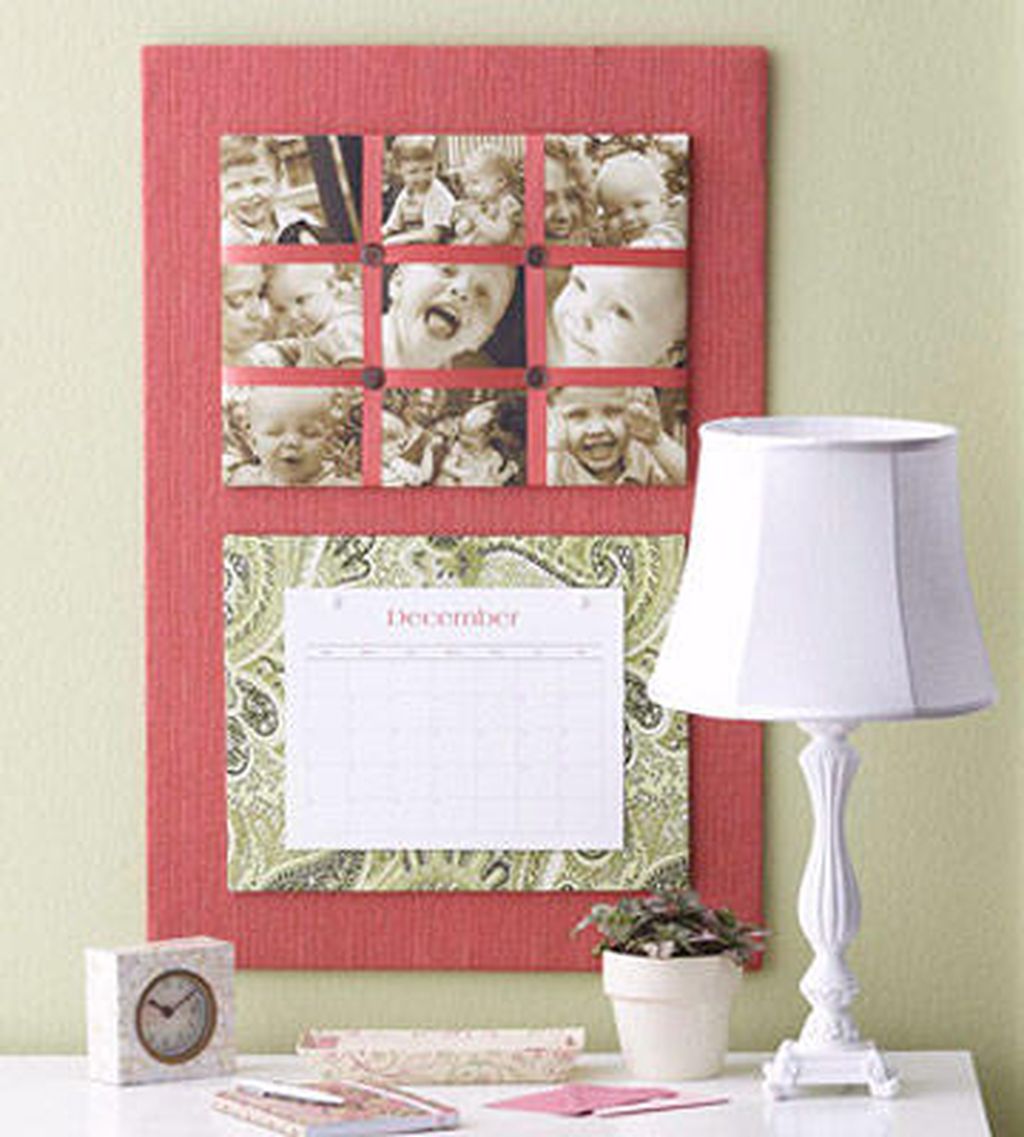 Keep track of important dates in style with this personalized wall calendar.
8. Family-Size Photo Frame
Turn your old window into a frame for multiple images for a large piece of personal artwork.