8 Eye-Catching Rooms with Geometric Wallpaper to Inspire You
Designing a room with geometric wallpaper still becomes popular trend nowadays. The patterns dramatically add a touch of modern room design. Whether you want to opt for small or bold statement wall, this geometric wallpaper keeps the rooms delightful.
Even, you don't need to have certain ability to decor your house with it. Just pay attention to choose the best geometric pattern that suitable for your room character. Take a look at the geometric wallpapers below for further inspiration;
Curate a Creative
Adding geometric wallpaper for home office rises up your spirit. Enjoy your time in front of computer, signings some papers, or editing proposals. Just make sure to mix and matched the wallpaper color with furniture. Have a great work!
Room Statement
The room looks sophisticated with geometric wallpaper. It tells you that the small area around it functions as home office. Furthermore, adding some vibes will improve the design.
Stick-On Triangles
The sticker in triangle shape with different color will directly change the walls appearance. Though this is not wallpaper, it gives the same touch. Moreover, the walls look unique and eye-grabbing. Even, you can change the walls color as well.
Spice Up a Small Bathroom
Applying geometric wallpaper will improve small bathroom design. Moreover, the room looks more eye-catching and larger. Give more light to show the character of your bathroom. A mirror hang on the wall add a sense of harmony.
Neutral Print
For larger room such as living room, you need to apply neutral print wallpaper. The role of striking patterns is to avoid overtaking design, but add visual interest. This neutral print wallpaper actually works great any room design.
Beautiful Black Bedroom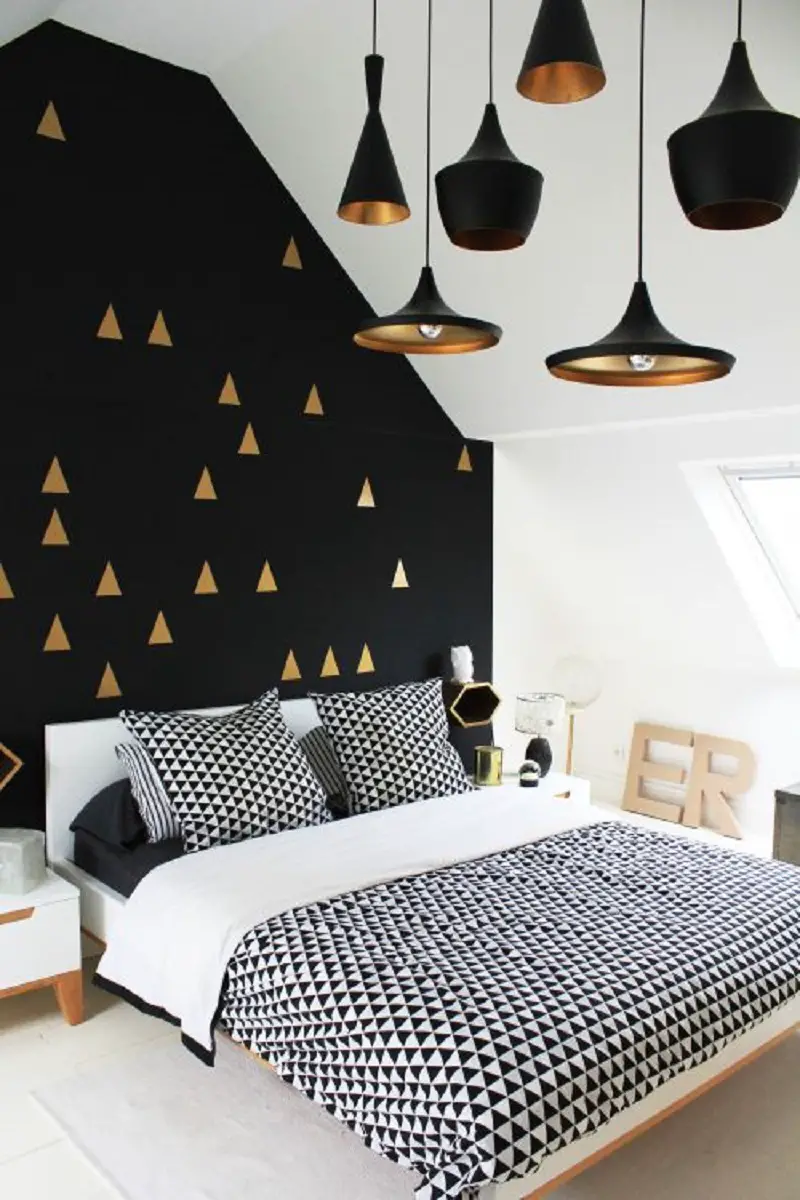 Triangular bedspread attracts your eyes any times you see it. Moreover, black wall with golden triangle stickers give amazing combination. Those stickers look like a star that shiny in the sky. What an incredible bedroom decoration for you!
Define an Entryway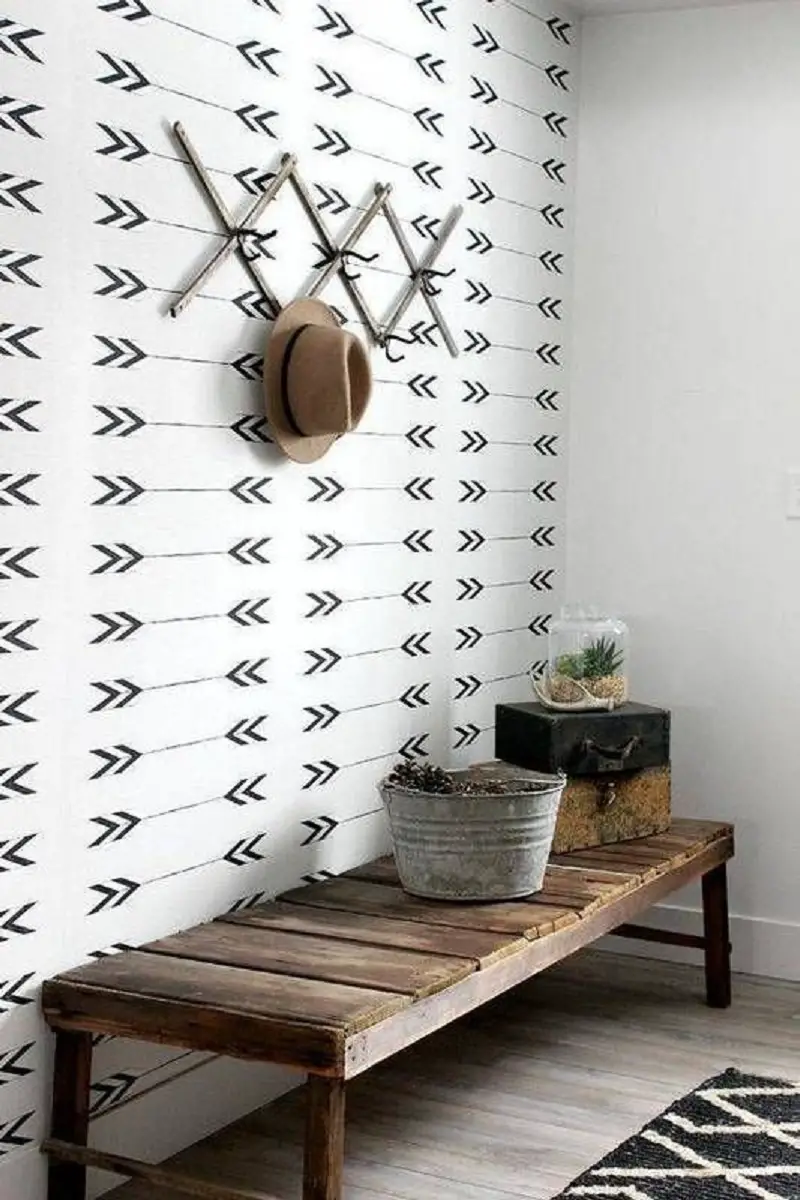 Rather than seeing white walls that look monotonous, it will be better to add geometric wallpaper. It will change the entryway view. Let the room show its character. In addition, you don't need to spend much budget to create amazing entryway design.
Create a Light and Breezy Kitchen
The kitchen uses furniture made of organic materials. The role of geometric wallpaper here will stronger its character. Wooden table and chair come to ask you remember natural beauty. Further, industrial lamp adds a touch of vintage sensation.