8 Effortless Designs to Adopt French Countryside Kitchen Decoration
Modern kitchen looks most common for this time. If you want to apply different kitchen decoration, French countryside kitchen can be one of the options. It deals with rustic elements and other rustic accents. French countryside design provides you effortless elegance design.
Eclectic Seating
French countryside deals with eclectic seating that shows you wooden table and chairs. You can play with pop color to make it more rustic. Brick walls help you to gain your plan to create countryside kitchen decoration.
Retro-Inspired Appliances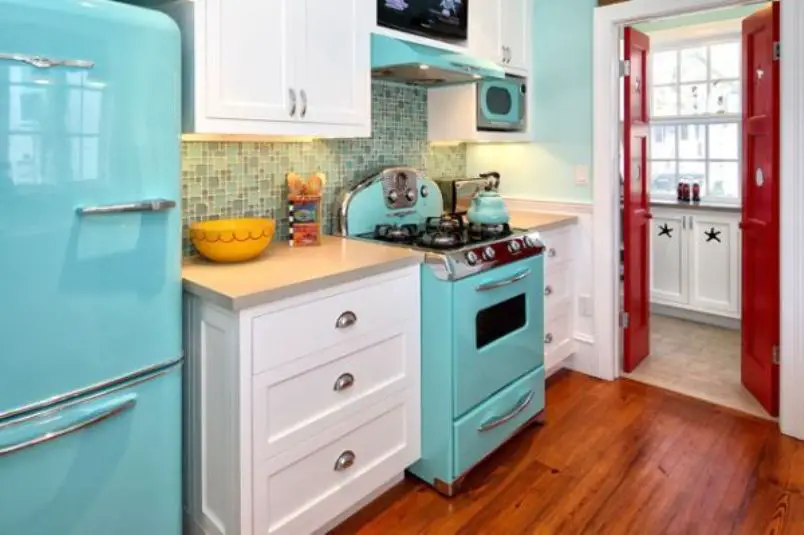 Retro inspired could be one of the options to add modern elements for your kitchen, but still keep French country side decoration. The role of timeless color combination let your kitchen on-trend any time, no matter the years changing.
Rustic Bones
Rustic bones complete your French country side kitchen design very well. Furthermore, it can be combined with modern kitchen design and looks awesome. Overall, this kitchen shows the beauty of rustic and modern look.
Dainty Accents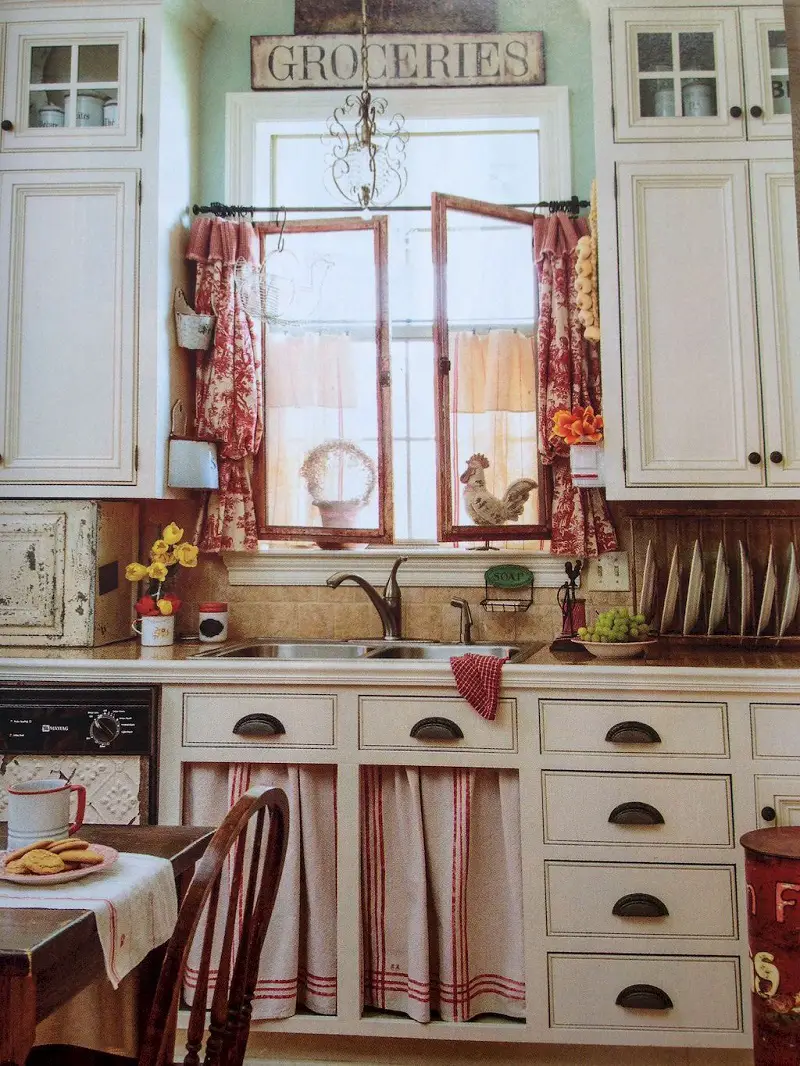 Kitchen of French countryside deals with colorful accents. Here, this kitchen is full of red and white that looks so rustic. There are some storage to keep anything you need. Then, please enjoy your time to cook any meals.
With A Regal Range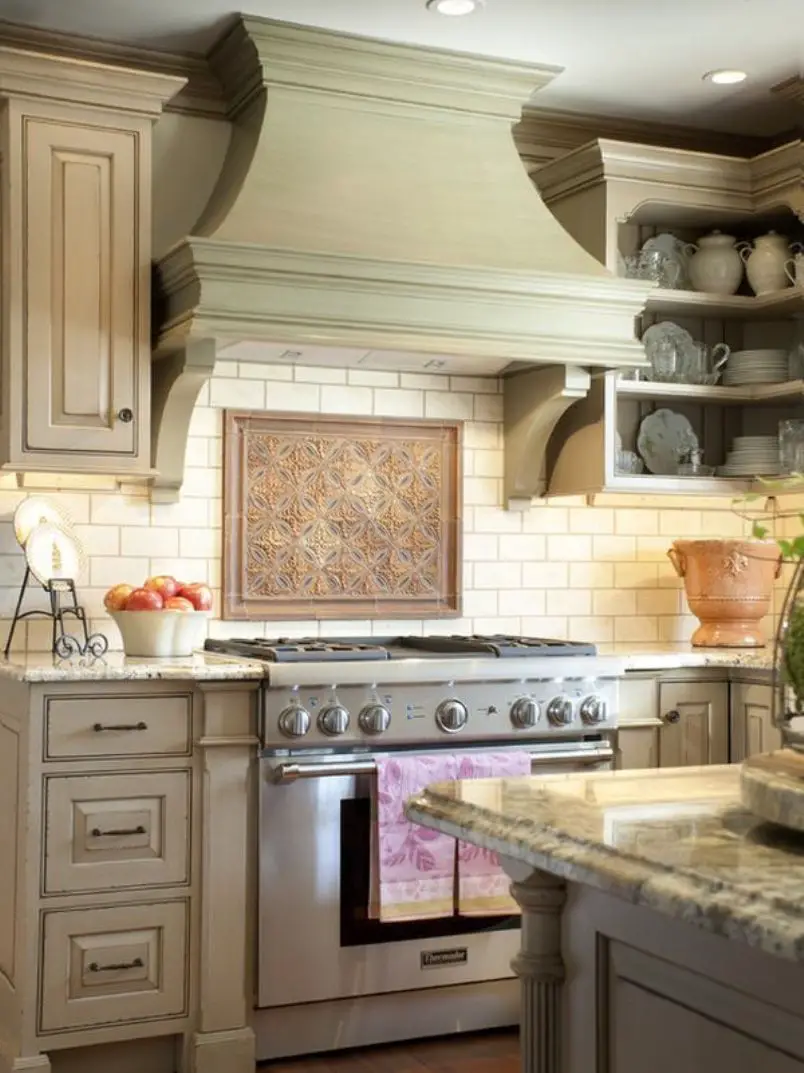 A regal range lets you to cook any meals you need easily. Though most of French countryside kitchen look formal, but you can add many accents to make the room comfortable. So, each elements of this room is functional.
Plenty Of Blooms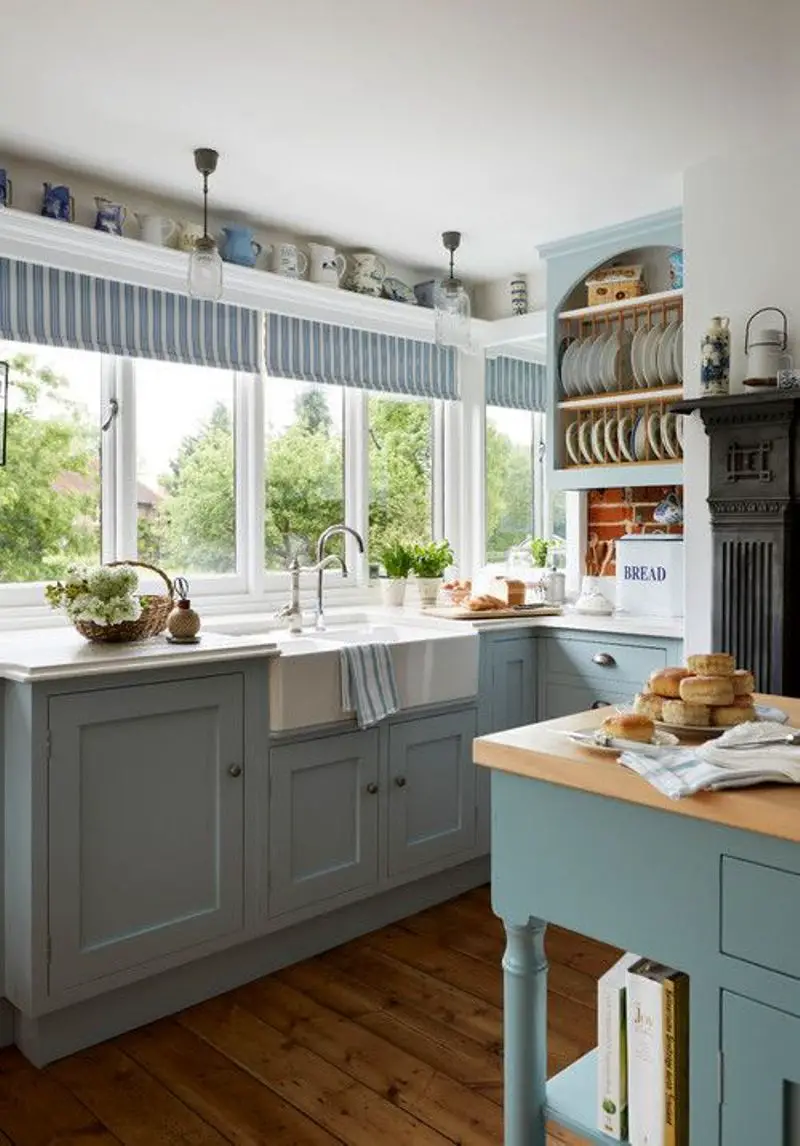 Wooden floor makes your kitchen feel warmer. The French countryside can be seen through the role of plenty of blooms plants. Not only as accents, those plants also play role to make the air of kitchen fresh and clean.
Large Pendants
With two large pendants this kitchen looks more glamour but still keep the tone of French countryside. Those two pendants tell you about luxury kitchen at countryside that owned by a noblemen. The white color makes it look rustic.
Wood Tone
When you want to create French country kitchen, make sure that you play with wood tone. This kitchen uses wooden cabinets and globe pendant lights to keep the room in countryside sensation. The last, rustic wood table complete the decoration.