8 Luxurious Chandelier Designs For Modern Room Decoration
One small thing that will give high effect toward room decoration is lighting. Due to a modern room should consist of some modern accessories or furniture; you need to choose modern accessories for room ambience. When you want to make your room looks luxurious, chandelier may help you.
Chandelier can dramatically change a room decoration. See these following luxurious chandelier designs for modern room decoration below;
Vibia Modern Black Large Chandelier
With simple lines that show industrial theme, this chandelier suddenly change the room look. Feel free to apply at any room. Furthermore, this black large chandelier is great to fit with any room design to add modern tone.
Modern Melodrama Glass Chandelier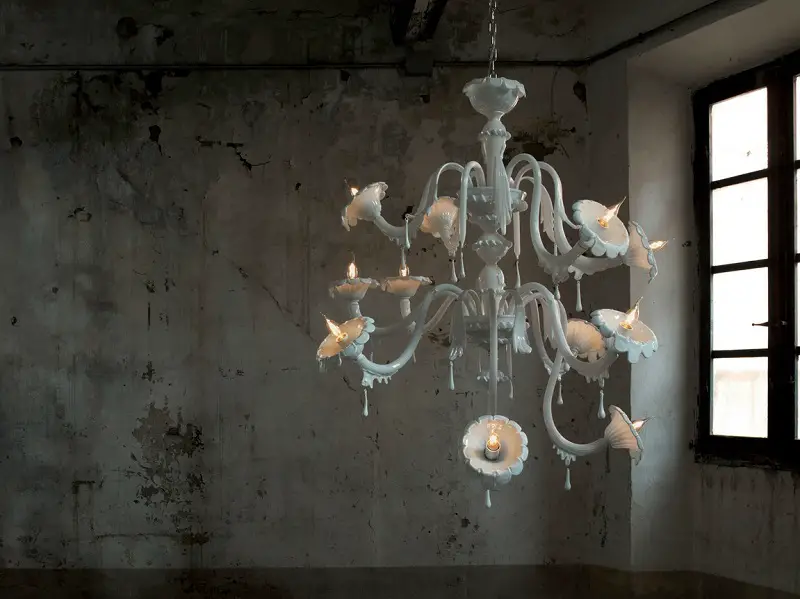 Though this chandelier looks old style, but will dramatically improve modern room decoration. Moreover, if you see it carefully, this chandelier shows and artistic and modern twist for more aesthetic room value.
Paolo Castelli Chandelier
These golden candles remind us the beauty of ballroom in a palace. For you who have large living room, this chandelier may work best for you. It makes the room appear more luxurious and elegant. However, you should consider spending more budgets to buy this.
Madison Glass Blown Chandelier
With metal arms branch off in an angular way, this chandelier gives us more than just modern but also luxury. Let your dining room be more elegant by applying this Madison glass blown chandelier. Take a look at the color that also stylish and chic with the room decoration.
Allure Chandelier from Paolo Castelli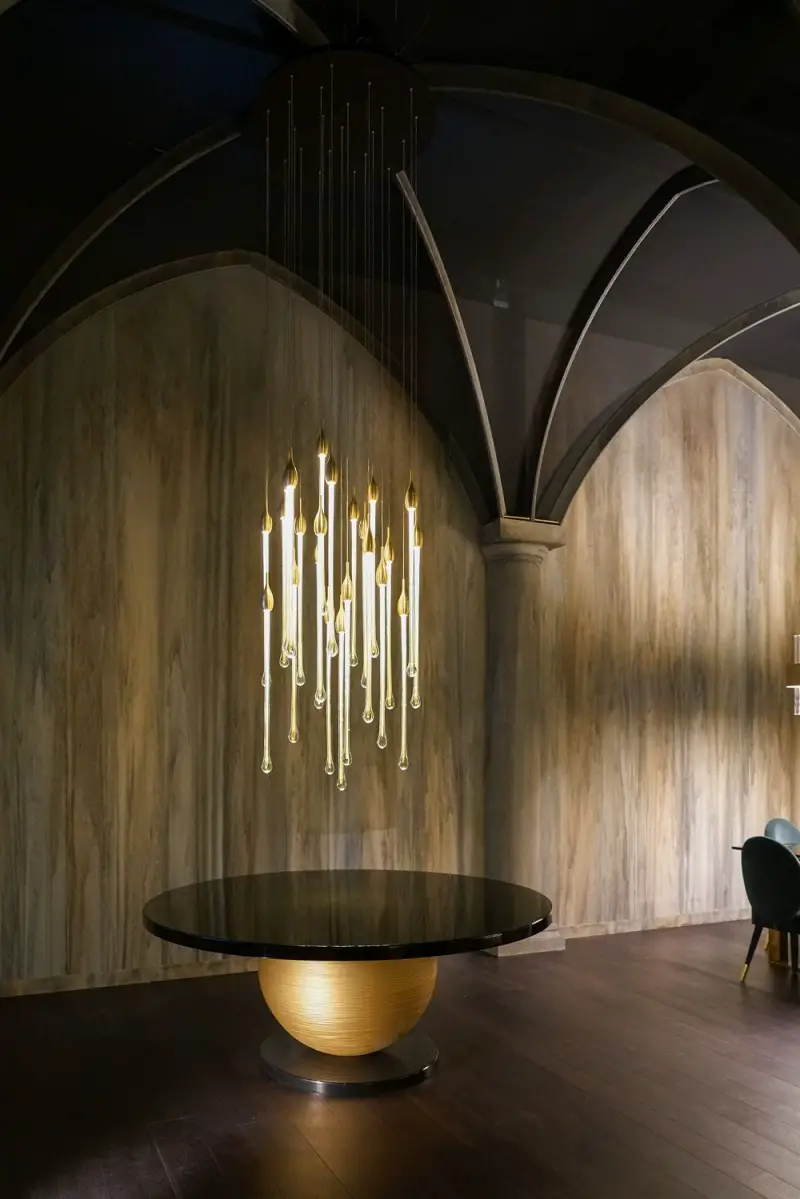 Another works from Paolo Casteli that will make your room appear awesome. This chandelier also consists of 24 karat gold. Then, the Murano glass makes this chandelier design perfect. Let's see how it tells about rain.
Organic Light Forms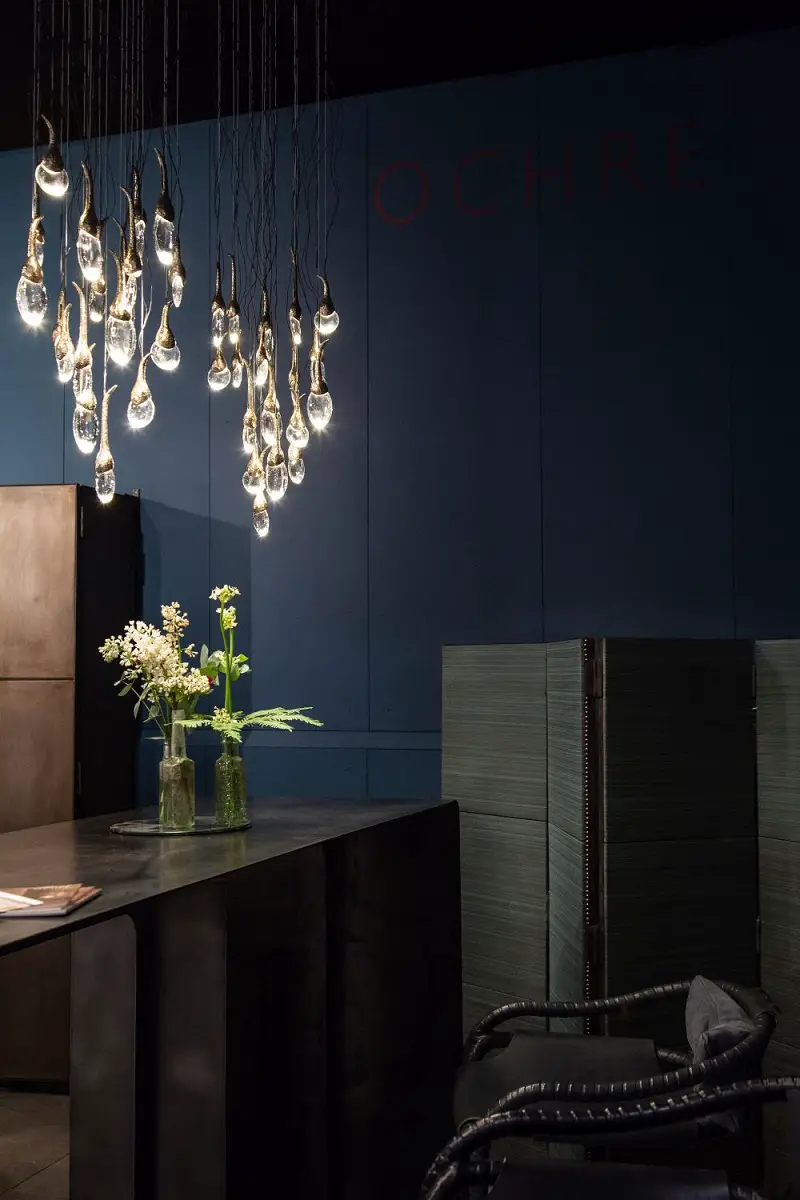 Modern chandelier shouldn't have to linear and minimalist shapes. With some different sizes of buds, these chandeliers dramatically improve an office decoration. What are you waiting for? Just take these chandeliers and make your personal office looks more elegant.
Like Drops of Light
This artistic feature may upgrade your room design into modern tone. With multiple small units that come from the ceiling from one source, this chandelier looks like drops of light. You can use it for bedroom lighting as well.
Musical Flair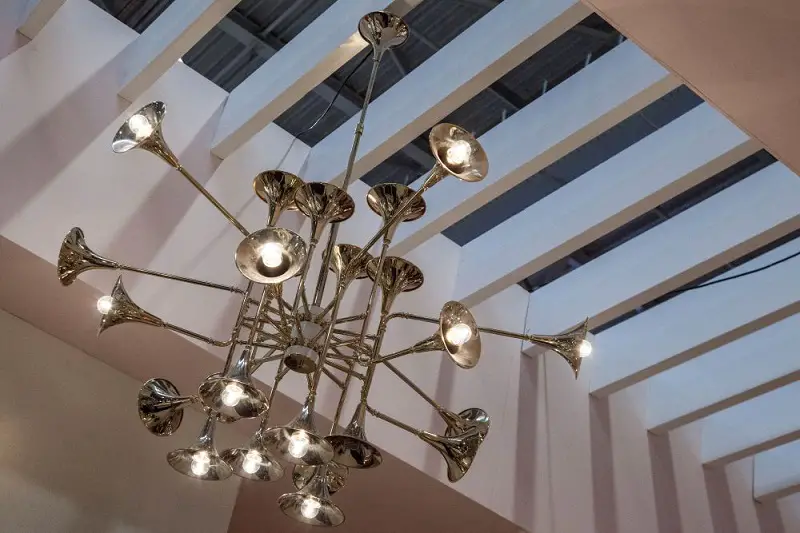 With profusion of horn shapes, this chandelier will cast light in all directions. This hand-crafted trumpet lighting covered with luminous gold. So, the room will be more sophisticated and glamour just with this chandelier role.