9 Girl Bedroom Designs With Loft Bed That She Will Love
Every parent wants to give the best design for their girl's room. Though most of them tend to ask princess room decoration, but a bedroom can be more than it. Parent will think more how to make beautiful bedroom design but also functional. Like these following girl's bedroom designs that are not only beautiful but also functional;
Girl's Bedroom With A Traditional Appeal
Who will not adore this lovely loft bed? Look at the desk with beautiful chair and desk. Then, it has drawers to save her accessories or anything. Furthermore, it has an area to play with her friends.
Lilac And Panda
Sleep lover will enjoy her time to sleep at this chic loft bed design. With lilac color that looks feminine and inviting, she will enjoy every minute's activity at this bedroom design. Moreover, the corner wardrobe eases her to save her cloths.
Blue Loft Bed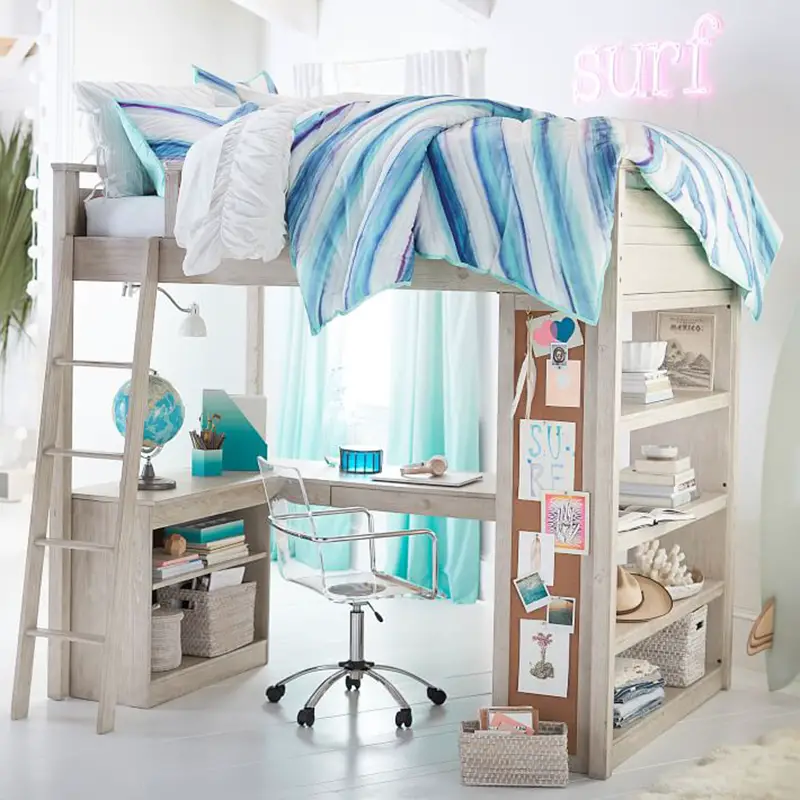 This loft bed provides your girl anything. There are drawers, shelves, desk, bed, even chairs to do her favorite thing or study. So, what she will wait for?
Beach Inspired Loft Bed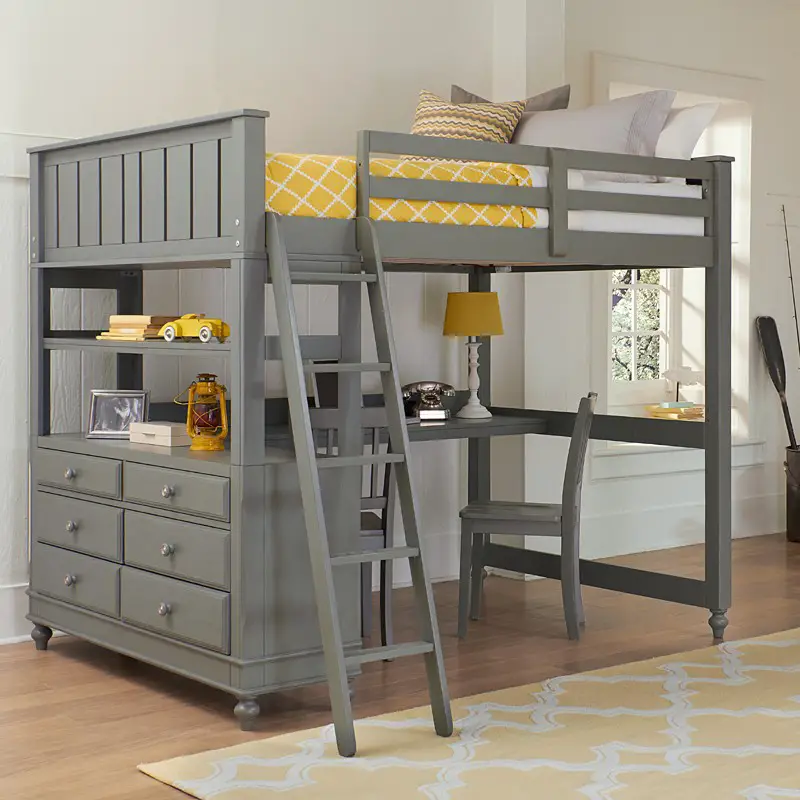 Though it uses grey color, but your girl will feel comfort with this bed loft design. It has more drawers and simple desk for study.
White And Red Bedroom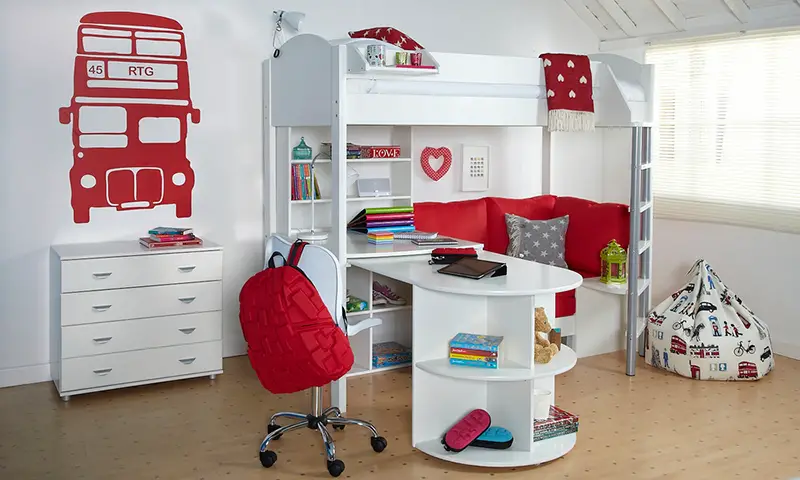 With sofa and bed, your girl will love to spend her time at this bedroom. Furthermore, there are more space to study with desk and storage. You may see shelves as well to save her books or other stuffs.
Cheerful City Style Bedroom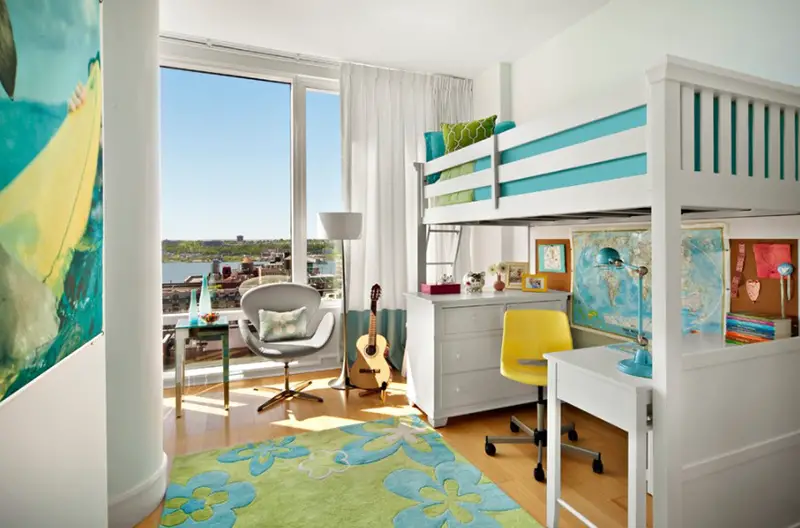 This cheerful bedroom looks exotic and elegant. Further, your girl may see the beauty of outdoor view through the glass door. Moreover, there is a study area with drawers that can be used for storage.
Beautiful Green For Girl
Girl's bedroom doesn't have to pink. You may use green as well. Complete the look with pink round pink rug. Further, this loft bed also gives your desk and shelves as storage.
Loft Bed With Striped Color Walls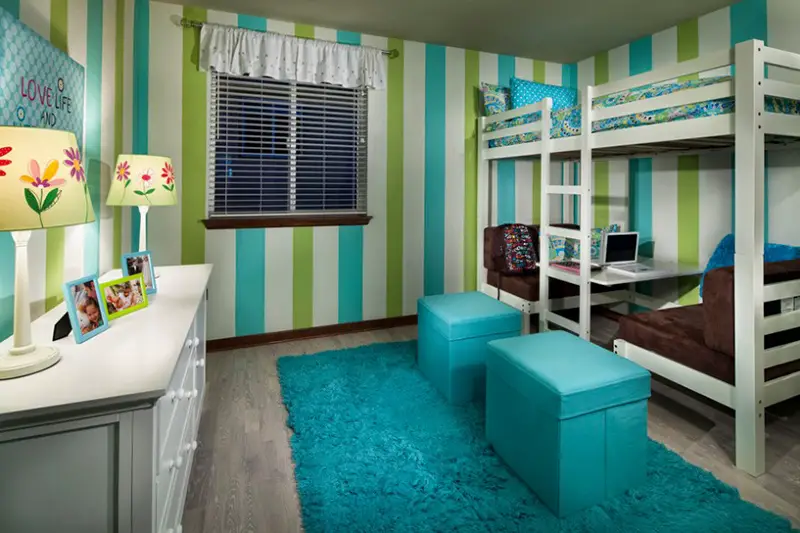 What an eye-catching girl's bedroom design! Striped color wall upgrades this bedroom to look more inviting. Then the role of two benches that has the same color with rug dramatically beautify this room appearance. Moreover, you can see more drawers aside that complete this functional bedroom decoration.
Modern Sleek Loft Bed
The loft bed, rug, cabinet, and heart-shaped rug are in one purpose to give beautiful girl's bedroom design. This adorable bedroom will make your girl feel so excited whenever see come.