Powder room may less priority. Due to this is a part of bathroom, so some people may ignore its role. However, this is an important place for women. They tend to repair their makeup anytime. Beautiful powder room will make women get their mood back. Magnificent powder room may seen through it mirror, sink, or pedestal.
Floral Powder Room
Give feminine touch to your powder room. Floral pattern on the wall reminds us the beauty of nature. Add more flowers on a vase as accents will upgrade powder room look. Now, pay attention to give lighting over the mirror.
With Walls Made Of Reclaimed Wood
We come to a classic powder room decoration. Look at the down lighting style at each mirror side that seems traditional but inviting. This room seems like hiding mysterious beauty secret that everyone will look for.
Luxurious Powder Room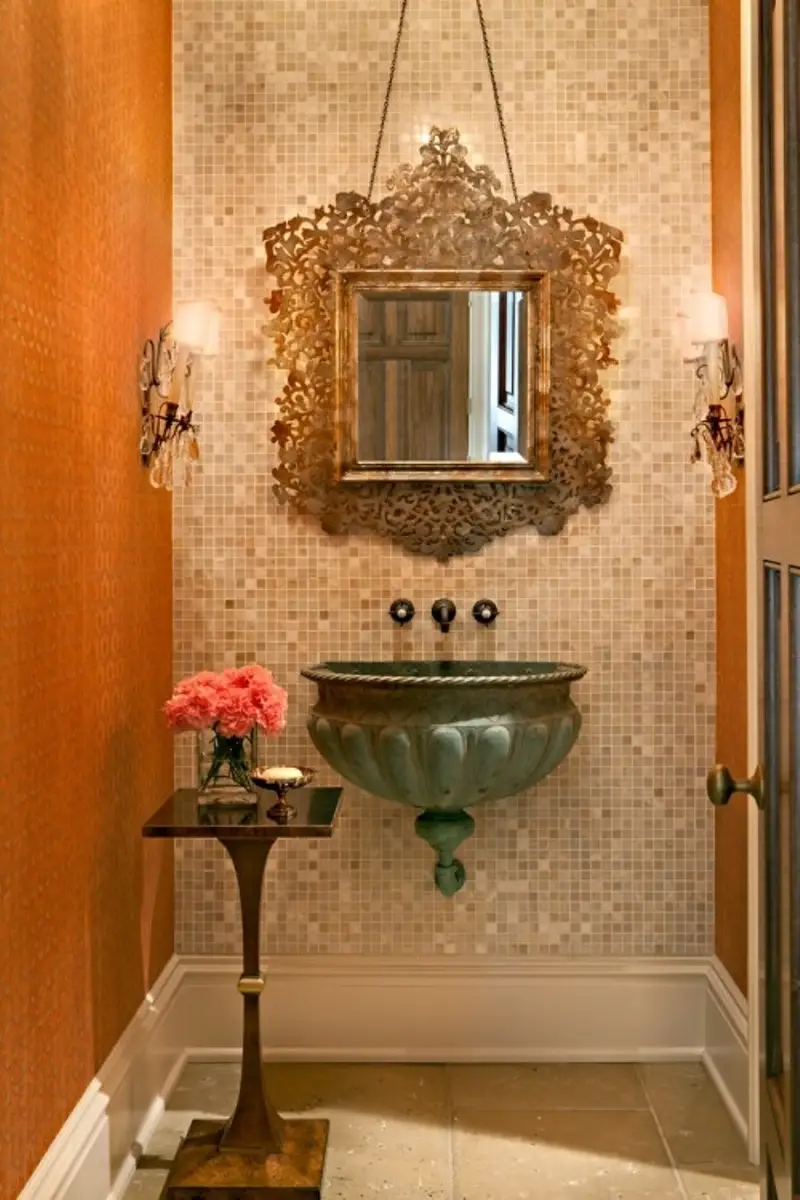 This luxurious powder room makes us remember the royal family room with suspicious mirror design. Moreover the sink looks classic but elegant. Then, an antique pedestal with flowers tells us about more about beauty.
Powder Room With Greenery
Large mirror to reflect your appearance with two chandeliers seems unique. Moreover, the owner of this house adds green plants for more colors. Overall, this powder room is created with creativity to provide comfortable place.
Black And White Powder Room With Style
Look for modern powder room design? This picture shows you black and white powder room with stylish look. There are modern mirror style, sink, and towel holder that look cohesive. With natural lighting form window you don't have work hard to make the room brighter.
Bohemian Powder Room
A Boho mean free powder room style but has classic tone. Here, you may see vintage mirror with its sink. A white fabric with flower tells you more about Bohemian character. Then, classic lamps hanged on the wall complete this Bohemian powder room design very well.
Powder Room With Spanish Design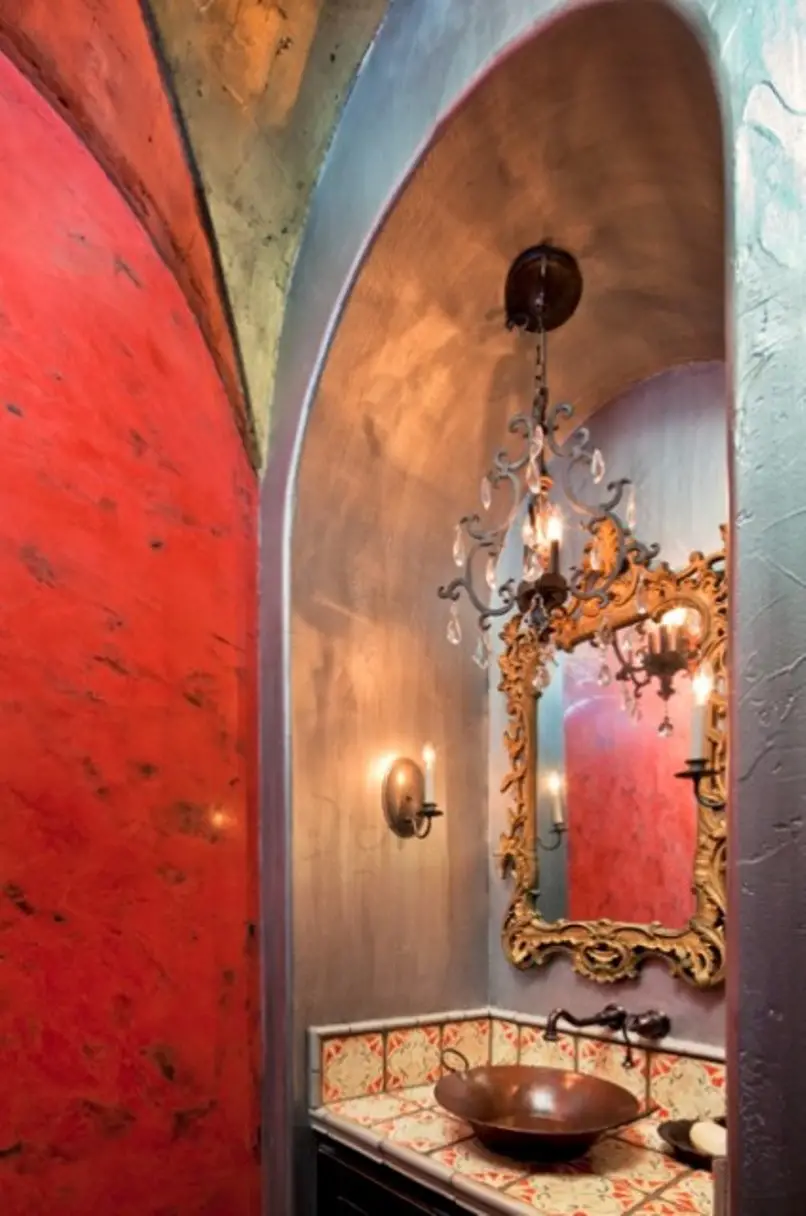 French style with red looks attractive. This powder room uses classic mirror style and industrial lighting with candles. You may choose one of your bathroom nooks to create this powder room. Make sure it is not too large or too narrow.
Moody Powder Room
Do you want to boost your mood directly right now? Just go to this powder room? Even only seeing the design, you will get your good mood back. Wash your face and see that you already gain your spirit again.
(Visited 104 times, 1 visits today)
Tags:
bathroom
,
mirror
,
pedestal
,
powder room
,
sink
,
vanity
Last modified: September 21, 2020