8 Simple Ways To Use Yellow Shades For Surprising Nursery Room
A room for baby should be cute, sweet, and eye-catching. Choose yellow for it seems as great idea. Due to the shades of yellow will make the room appear bright, attractive, and surprising. Furthermore, it can be applied for any gender, boy or girl.
Adorable Vintage Yellow and Pink
This is a dreamy faux-vintage girl's room with pale yellow wall and pink elements. This nursery girl's room is designed with feminine touch. A room with rosy hues tells you more about girly character that looks cute and sweet.
Modern Nursery Space With Yellow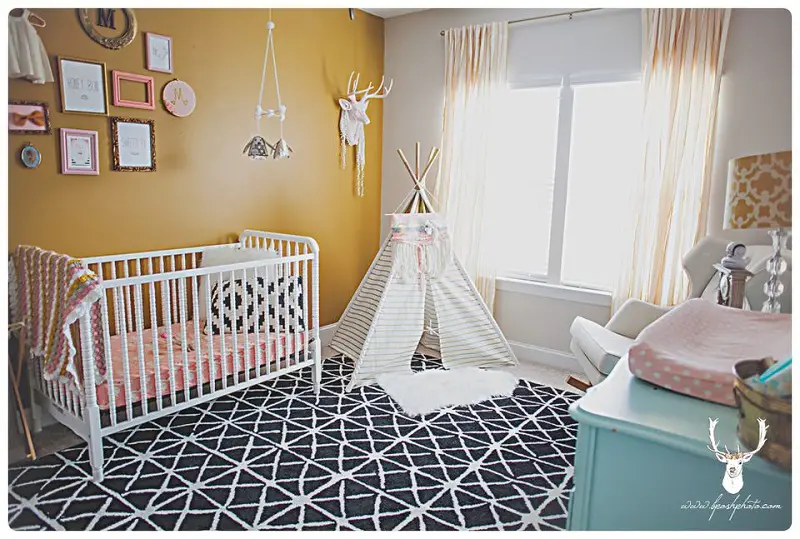 What about inserting pattern for nursery room? Will it be too much? Take a look then at this modern nursery with patterned. It even works well with mustard yellow wall. You may see other patterns from tent and baby box as well. They perfectly gain better nursery boho and modern decoration.
Yellow On The Ceiling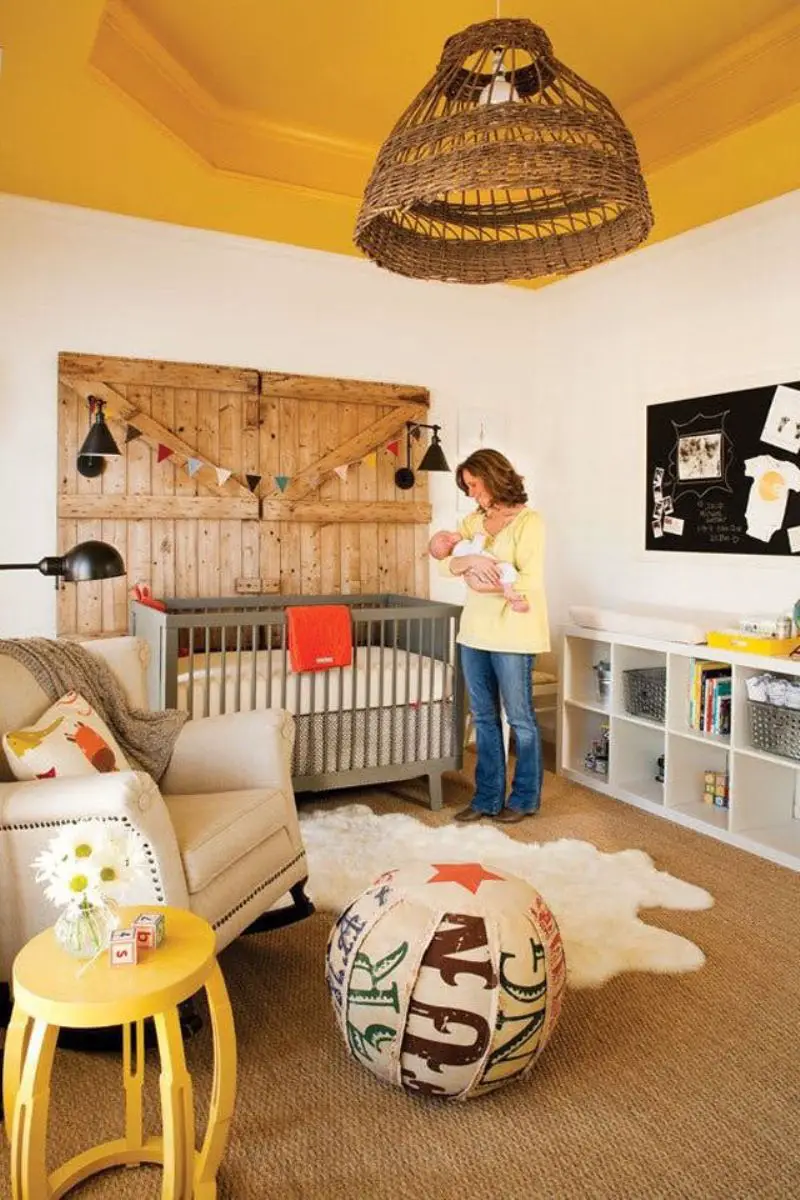 Do you like Southwestern-themed decoration? This nursery room comes with neutral color that build for little girl or boy. The surprising decoration can be see through pop of full-bodied yellow ceiling with stunning architecture.
Cheery Floral Accent Wall
The one who will spend more time at this room is your little girl and mom and or baby sitter. So, cheery floral accent looks good to boost their mood. This flirty and cute nursery room will not make boring. Just make sure you apply great lighting.
Aqua And Yellow Nursery Room
It just looks like drinking lemonade in sunny day! With simple design this room allows you to add more accents. Here the owner of this house applies fun light fixture and ottoman. The combination of citrus yellow and aqua looked awesome.
Bold Color Pink and Yellow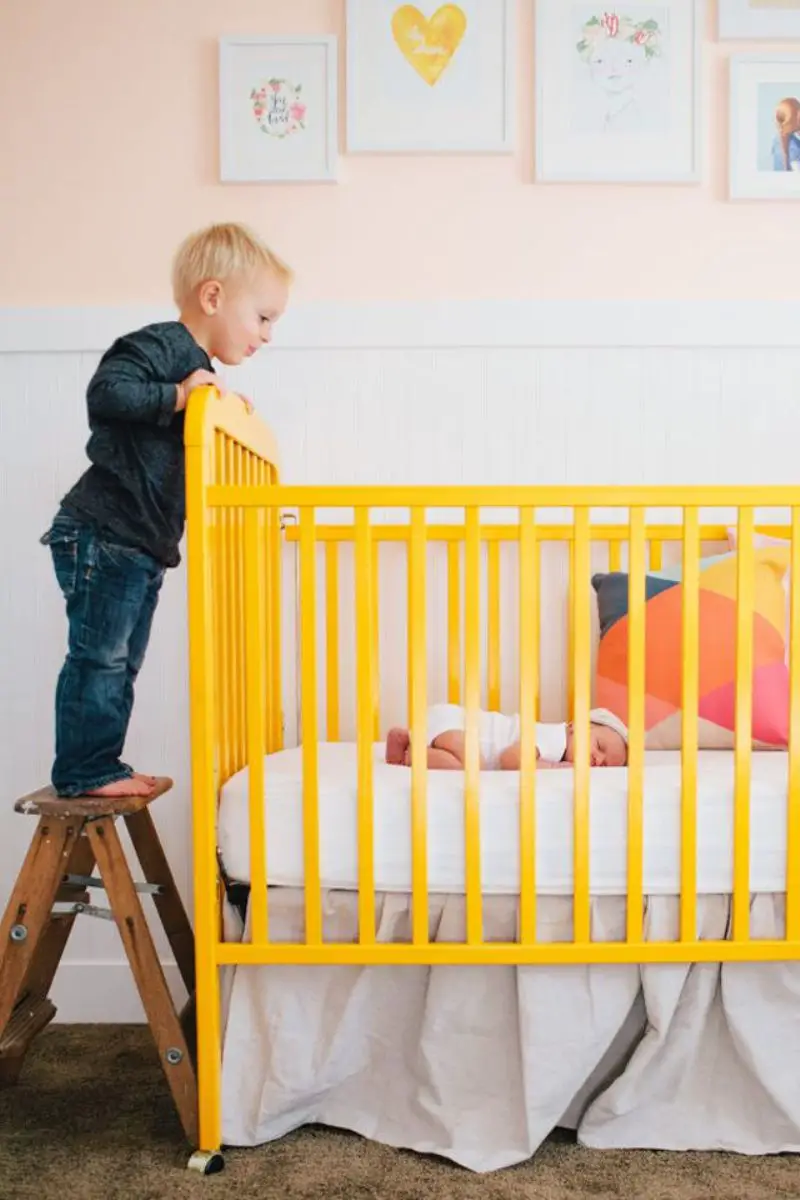 Make your little girl nursery room surprising with little sunshine through painting the crib. Choose bold yellow will make this room eye-catching. Then, a touch of pink shade pillow enriches colors to this cute nursery room.
Stenciled Yellow Nursery
Dramatic pattern with yellow color wall add texture to this room. Don't think too hard about budget, this design cost you under $100. Even if you only have small space too, this design will rock the room very well.
Energetic Sunny Yellow
You may see the shades of yellow that used wisely at this nursery room combined with grey. There are cherry yellow, mustard yellow, and sunny yellow combination that dramatically mind blowing. Here, you don't need to add extra lamp to make this room brighter.