How To Install Hammock Floor To Gain Better Relaxing Time
Do you want to have different relaxation experience? Indoor hammock floor may become one of ideas that will make you curious. You may feel tired doing your project all day long, but take a nap at bedroom looks boring. Hammock floor will make your better. See further ideas to install hammock floor below;
Hammock Floor For Playroom
Apply hammock floor for playroom is common thing to do. It may let your children to walk, rest, climb and play happily. Moreover, this are may look as a challenging part that will let them to climb or jump.
Hammock Floor At Attic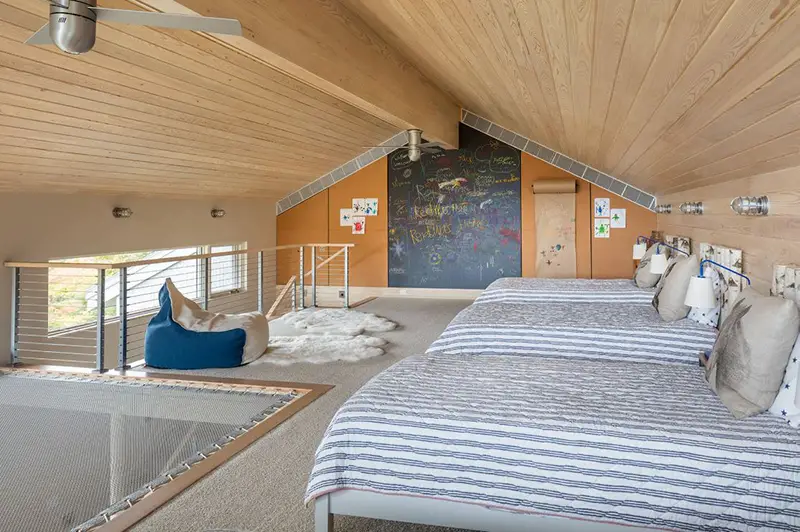 When you use your attic space for bedroom, add hammock floor will add functional part. This may become an area to relax and rest calmly. Hammock floor will spruce your attic decoration but without look too busy.
Farmhouse Room With Hammock Floor
The role of hammer floor over the bedroom is relaxation space. Moreover, you may use this part for storage. Whenever you feel tired, you may climb and take a rest at hammock floor while read your books or listening to the music.
A Hanging Floor Effect
Look at the mind-blowing hammock floor of this room. Adding hammock floor dramatically changes this room too eye-catching decoration. Don't worry! It will not make your house looked clutter. Moreover, it fills your empty space very well.
Whole Floor To A Hammock
The designer of this house chooses hammock floor for whole attic space. It can be used by all family together to enjoy family time. You may add throw pillows or anything to complete this room look for getting more quality time.
Hammock Floor For Adventurous Addition
Fill the ceiling of your home office with hammock floor to get more relaxing time. Working all day will make you tired, take nap for a while. So, this space can be used to get back your mood and refresh your mind.
Hammock Floor At Reading Nook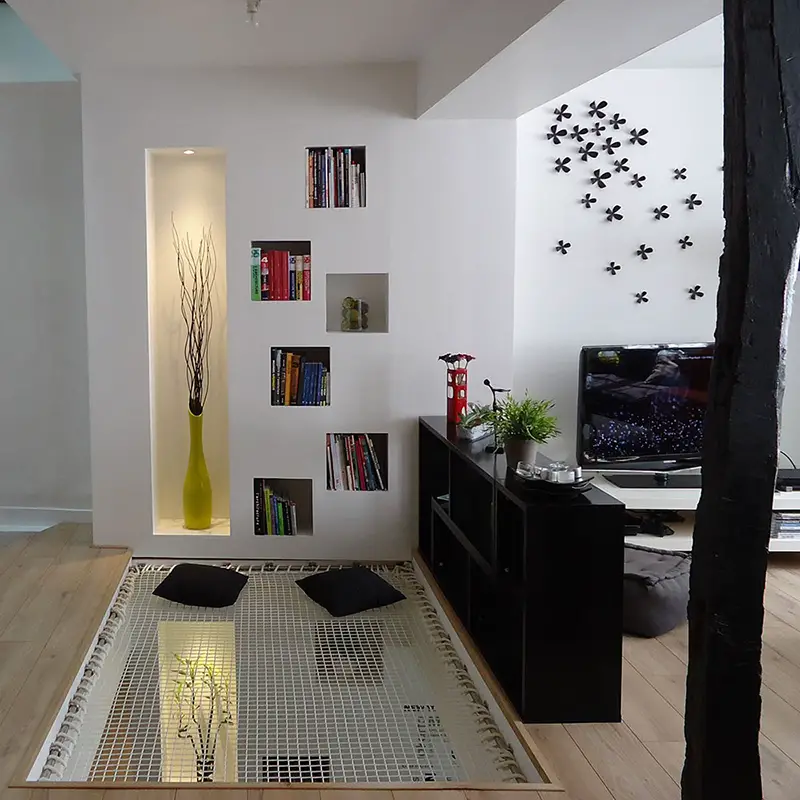 Spending time for reading will upgrade your knowledge. However, you need a space that will make your feel comfort to read your books, especially a scientific book. Reading book at hammock floor looked enjoy and fun.
A Place For Take A Nap
You may need time to get rest for a while at day. However, sleep at bedroom may feel too hot. Hammock floor can be one option to take a rest while enjoy the day. It looks great to be build next to window as well.