8 Iconic Wallpaper Trends For More Stylish Room Decor
Wallpapering wall upgrades room decoration in simple step. This decor trend will not be old-fashioned. Due to wallpaper pattern that will always change according to the newest decor style, your room will not look annoying. Whatever the wallpaper used, even with ancient pattern, the room looks inviting and fresh. You need to try these following iconic wallpaper trends for more stylish room decor;
Tree House Boys Room
This is a fun bedroom decor for your boys. With tree wallpaper, the loft beds even seem like in a tree house. Add monkey doll to get more natural atmosphere. Then, apply wooden furniture with wood floor for mind-blowing feature.
Hexagon Wallpaper
A powder room may less priority to be designed by a house owner. However, this powder room looks awesome with hexagon wallpaper on the wall. Then, the floating sink with towel bar also create wonderful place with vanity gold vessel sink.
Eye-Catching Yellow Wallpaper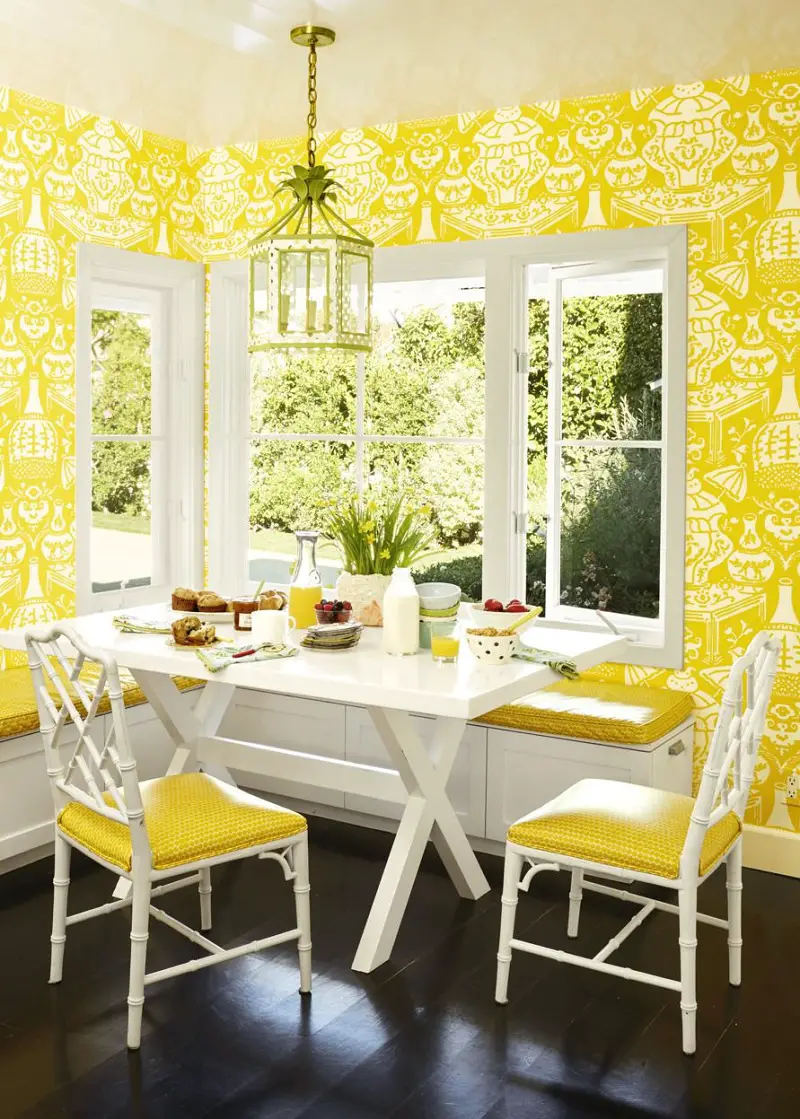 This room dramatically takes our attention with its bright yellow wallpaper. The designer even applies the same color tone for this room furniture. In contrast, the floor is in deep dark color but create sophisticated look.
Glamour Effect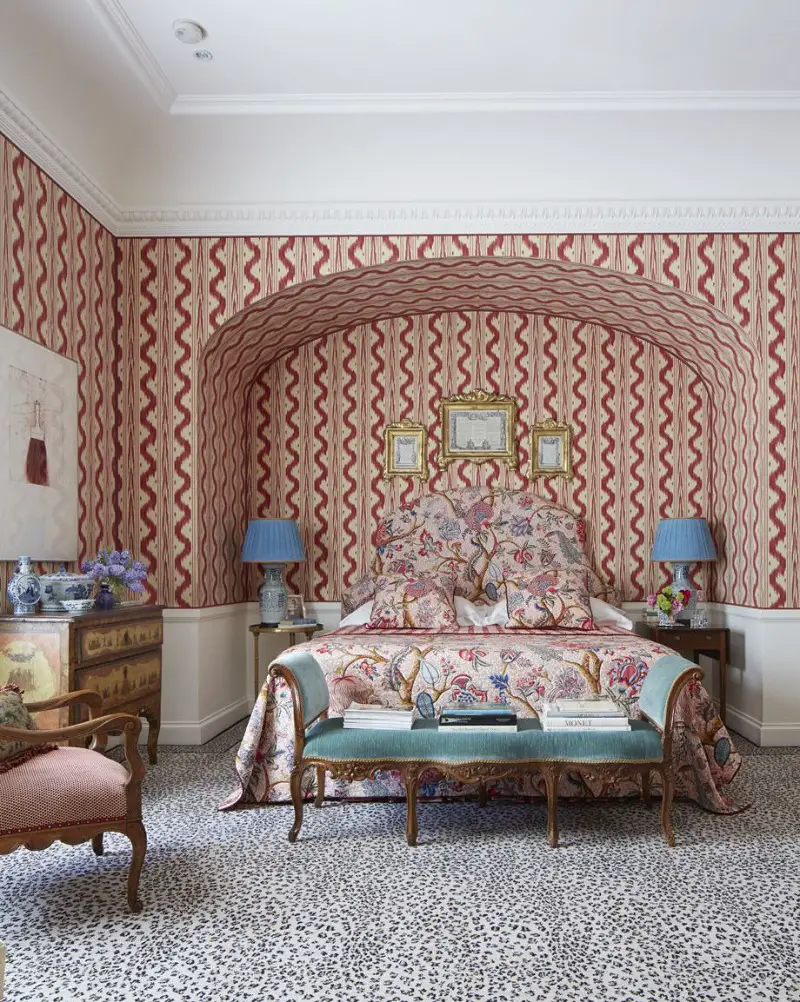 A room can be more glamour with simple touch of decoration. Here, wallpaper with Rose Ancien's color and pattern looks more luxurious. Furthermore, you still be able to add other wall accents just like framed picture, as long as it will not look too busy.
From Floor To Ceiling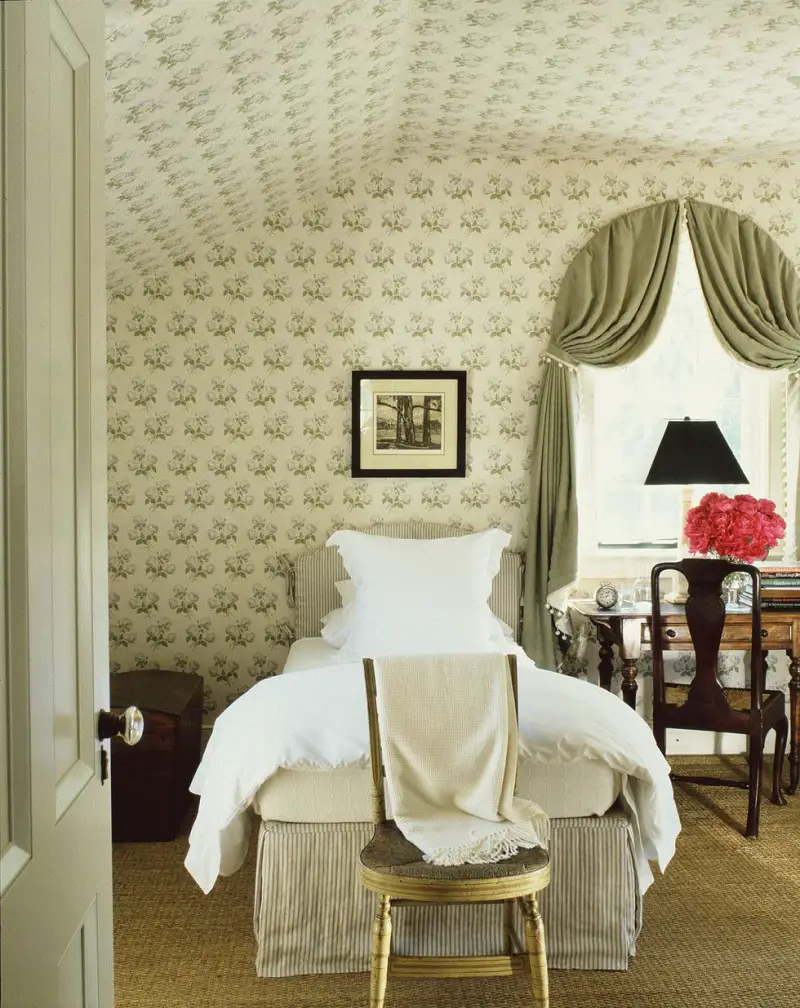 Apply wallpaper from floor to ceiling gives tremendous effect for a bedroom decoration. Like the picture that shows green guest room with green and white color. The wallpaper fills the room amazingly with simple pattern but inviting.
Colorful Citrus Garden
What a breath-taking powder room is this! Applying wallpaper dramatically changes this powder room to appear more colorful. Citrus picture with more colors make our mood get better. The designer successfully brings nature inside with a very simple way.
Lyford Trellis Wallpaper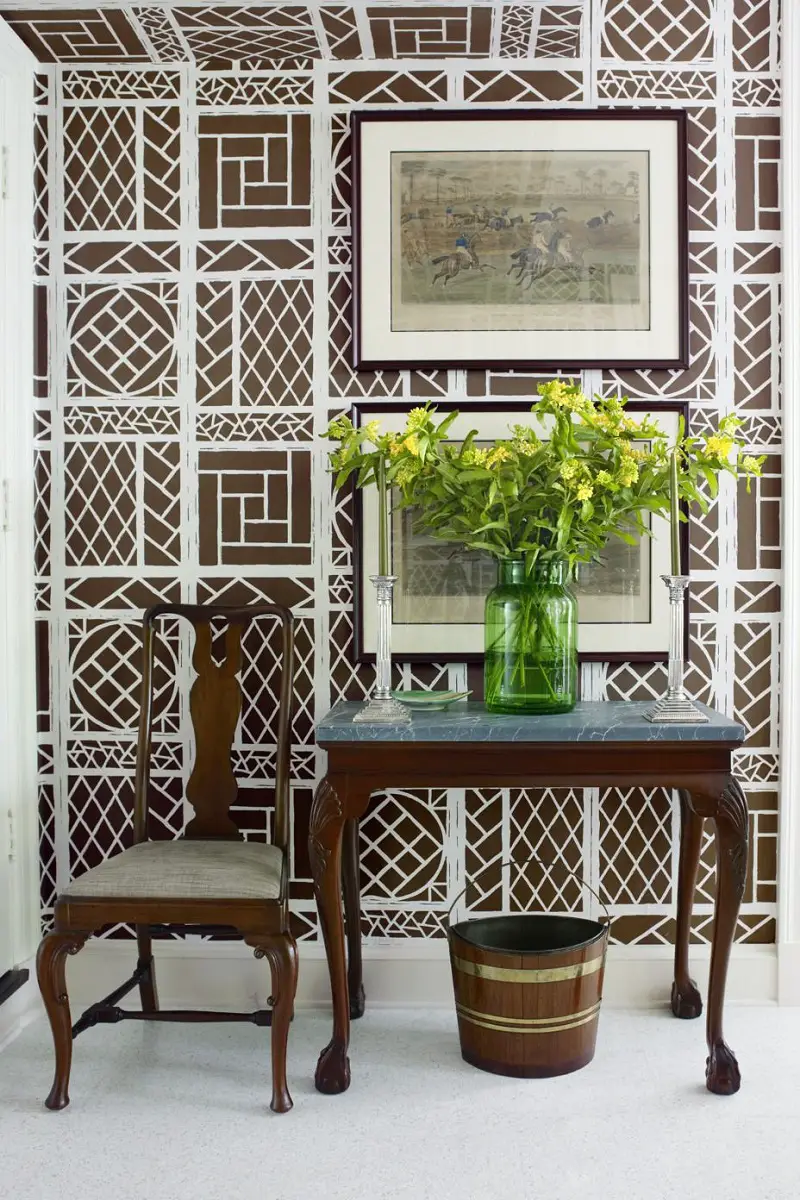 Wallpaper with classic bamboo trellis pattern comes from 18th century. However, this pattern still applicable till now. Even, it may add rustic touch with modern way. This nook will be your most favorite spot to take a picture.
Les Touches Wallpaper
Simple wallpaper can dramatically change a room decoration. This may look great for a room with more small things like kitchen. Feel free to choose bright or bold color. Here, this kitchen uses blue patterned wallpaper to look brighter.