8 Inspiring Bathroom With Artwork Decor Ideas For More Aesthetic Look
Adding artwork at bathroom needs consideration due to the space that usually used for bathroom is not large enough. We should consider the bathroom condition before installing any work art. See these following bathrooms with work arts that may inspire you;
With Artwork Focus
The designer of this bathroom applies black wall. It forces us to think more about what artwork that will work well with it. Here, prints of flying balloons, animal rug and suitcase have chosen to play role as artistic combination for this bathroom.
Black And White Photo Art
This bathroom is in beachy or coastal style but still provides you artistic part with photo art on the wall. It doesn't have to change the wall color, let it in white. Then, see how the photo art works well with towel and rug. Looks minimalist, doesn't it?
Cozy Bathroom With Soft Artwork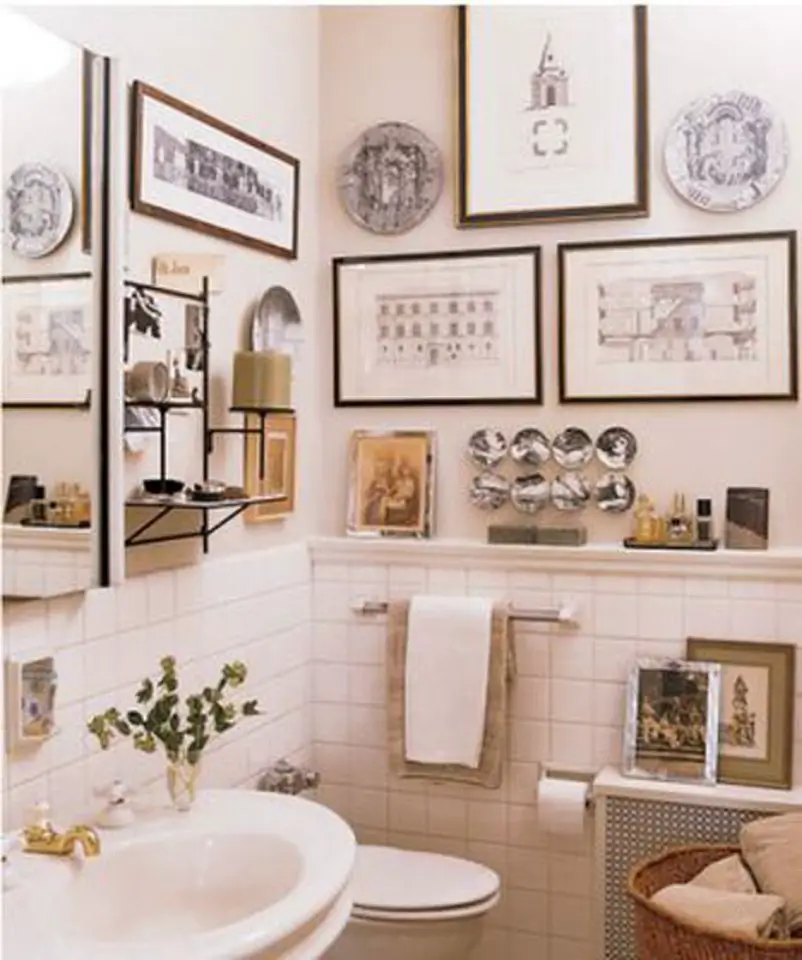 To design a bathroom with artwork needs more consideration. Like this picture with framed pictures hung on the wall that looks sophisticated. Then, hanging plates add more accents that create interesting view. Even some metal work is there to complete this cozy bathroom.
Bathroom With Portrait
White bathroom looks bright and larger. With shiplap on the tub side and white painted floor, this bathroom shows you elegant room. In contrast, a piece of portrait hung on the wall next to the window dramatically changes this room to look more attractive.
Wallpaper Covered With Retro Drawings
Installing artwork for bathroom seems little bit unexpected, but create major impact toward room decoration. Like this wall bathroom with wallpaper that added by retro drawings and lithographs. Lucky, the wallpaper is in neutral color so it will not create excessive look.
Victorian Bathroom With Parisian Style
This bathroom has a touch of gentlemen bathroom with some arts that arranged not in straight ways. It seems little bit messy but not clutter. Furthermore, you will find feminine touch as well at lace bath rug and colorful woven rug.  Parisian style shown through how it created as like as royal family bathroom design.
Bathroom With Off-Centre Art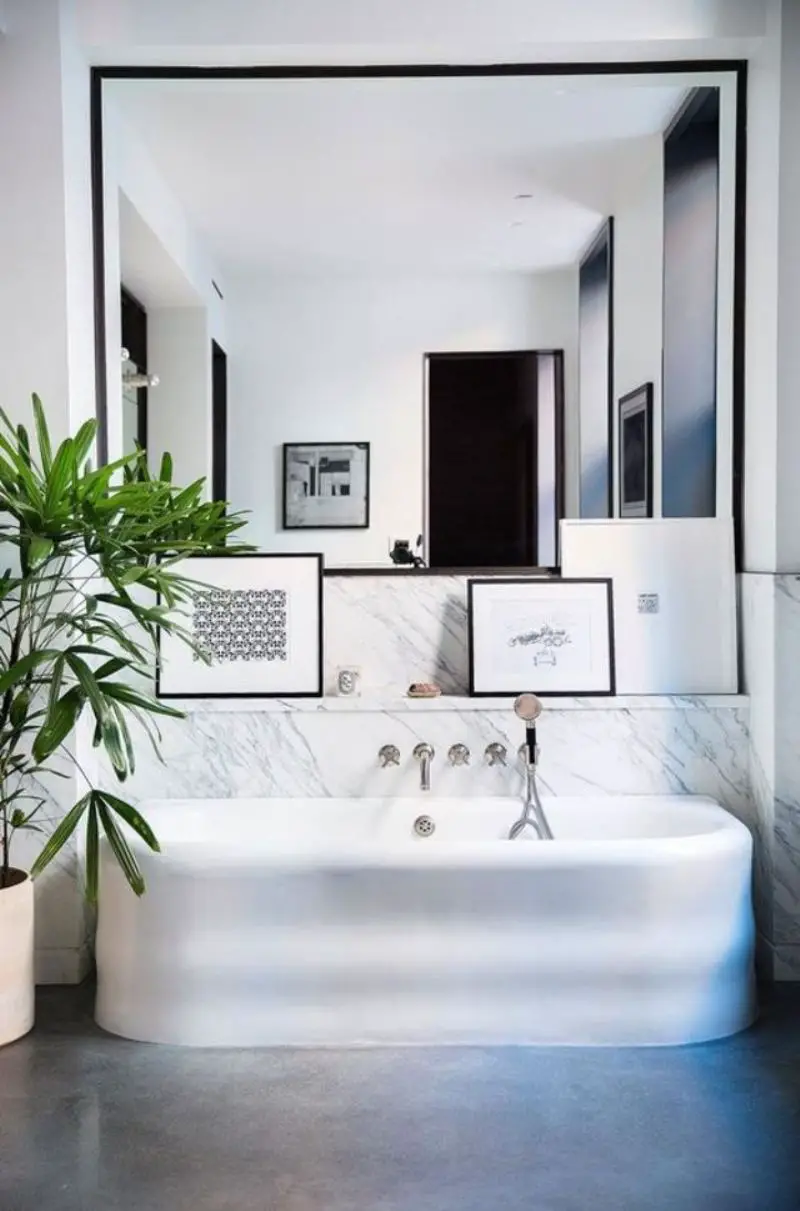 This modern and cozy bathroom will make any one who comes fell fresh and relax. The white marble and concrete floor gives natural feeling that boost our mood. Then, black and white graphic art in off-centre position add more artistic value.
With Large Chinoiserie Art
Cream background with chandelier and unique tub makes us remember with Victorian era. The Chinoiserie art hang over the tub add artistic touch simply without break the design.