As it is known that wall is one of the interesting space to be decorated besides the room space itself. Just like the other decorating project that could be done in some different creativity and ornaments, you can also do the awesome wall decoration with the same rules. There are some ways that you can do to beautify your wall that we are going to share below. In this case, you just need to simply choose the one that fits your personal taste and wall condition.
Large-Scale Art
If you have the spacious home and your home looks too empty, then this large-scale art will play its good role. This one is the kind of artwork that made in such a large size. You can install it above your sofa in your living room or any wall space that needs to be decorated in a massive way. In this case, you just need to simply put one ornament and all is done!
Wall Gallery
Applying lot of artworks in a wall space will also worthy if you are kind of person who have lots of imagination. While the large-scale art will fit those who love simplicity then the aesthetic wall gallery will fit you who love something festive. Not only the painting, you can even combining the family picture or other artworks into one wall gallery.
Wallpaper
When you want to make your wall has a pattern without giving any artwork, then the wallpaper is the best choice for you. In this case, you don't need to provide any additional ornament into your wall since it has its pattern which is enough. It will be also affordable since your budget is only for the wallpaper without buying any other ornaments. See more at proper wallpaper design !
Mural
Mural is the next level of artwork that you can apply into your wall. You will have such an artistic wall if you can provide it. Although it might cost more money since you need to pay the artist, but it is really worthy. In otherwise, it will be great if you have the skill to paint your own wall.
Hanging Plates
Classic and luxurious is the impression that you can have when you providing the plates into your wall. You can displaying your plate collection and make everybody in awe. The weakness of this wall decoration will be on its risk where you should make sure that your plates won't be fall and broke.
Hanging Plants
It can't be doubted that greenery is something important to bring out into your home that is why having the fresh hanging plants will be worthy. Not only for its fresh look, it also has an ability to create such a peaceful atmosphere. Thing that you should know is that the plants can be really awesome too when applying into the wall. Look at this hanging plants that using the macrame which also creating the beauty as the decoration!
Macrame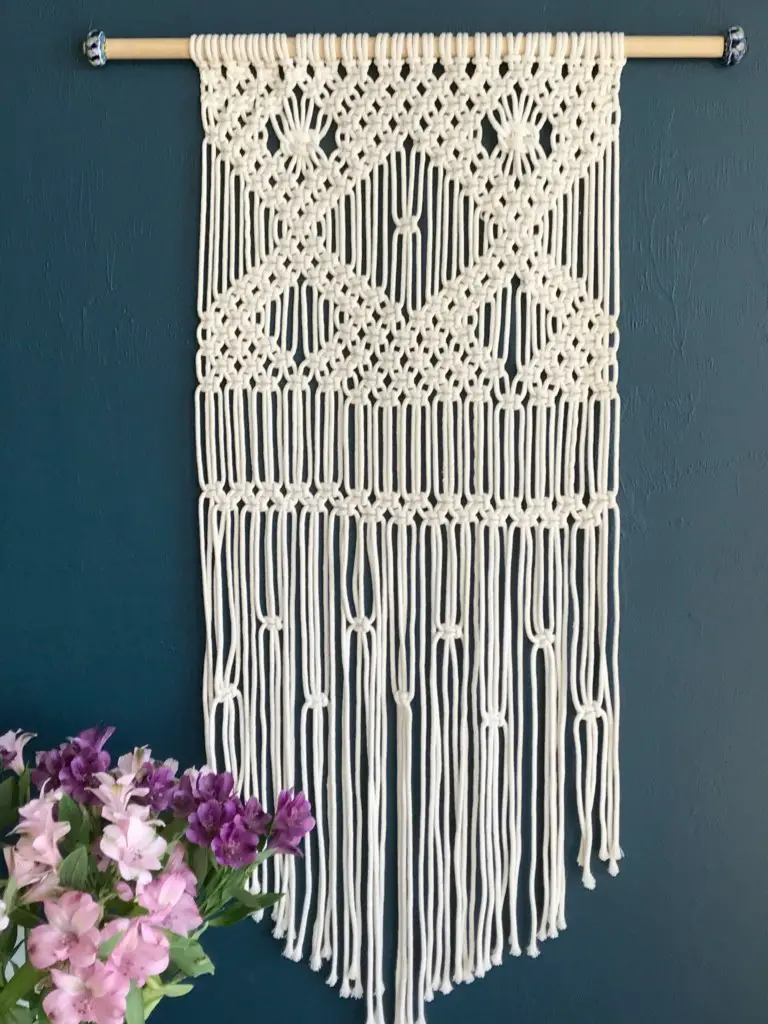 Including into the boho ornament, hanging macrame is known as the ornament that has its own beauty. Even only with simple white color, you can get the beauty. Moreover, if you can weaving it in unique and creative design, your macrame will get its more pretty look for sure. Since there are also colorful macrame materials exists, then you can have it if you want to add the color into your wall.
Fabric Wall Art
It is awesome how the fabric can also used as the wall art. You just need to choose the right fabric pattern that has the most unique design. Commonly it will lead you to get the boho style, but it's ok! since boho has a pretty impression as one of the decoration style. For the application, you can simply install it above your sofa in your living room or your bed.
(Visited 61 times, 1 visits today)
Tags:
wall decoration
Last modified: September 25, 2020