Having both "rustic" and "urban" in the same room might sound bizarre, but these cosy, modern interior will put your prejudice behind. Brick and wooden walls, textured pattern, and pastel bedding are the essential elements to have a rustic urbanbedroom.
Need a little inspiration to start? Here are some of the inspirations to get the urban rustic decor in your bedroom.
1. Urban Rustic Bedroom with Exposed Wooden Wall
If we're talking about rustic, then an exposed wooden wall is the epitome of it. Wooden wall and beams contrasted with a pale-coloured rug and clean bedding give a sleek yet traditional look. As an addition, the hanging lamps complement the look with modern lighting. Sealing the deal are grey pillows to give an extra depth to the overall look.
2. Urban Rustic Bedroom with Log Wall
Different from the usual rustic trend that uses a natural colour palette, this bedroom provides a slight twist on the traditional by featuring a blue wall and bedding. Surprisingly, this gives a new air to the look that complements the wooden floor and ornaments. If anything, it redefines urban rustic into a more modern, contemporary design.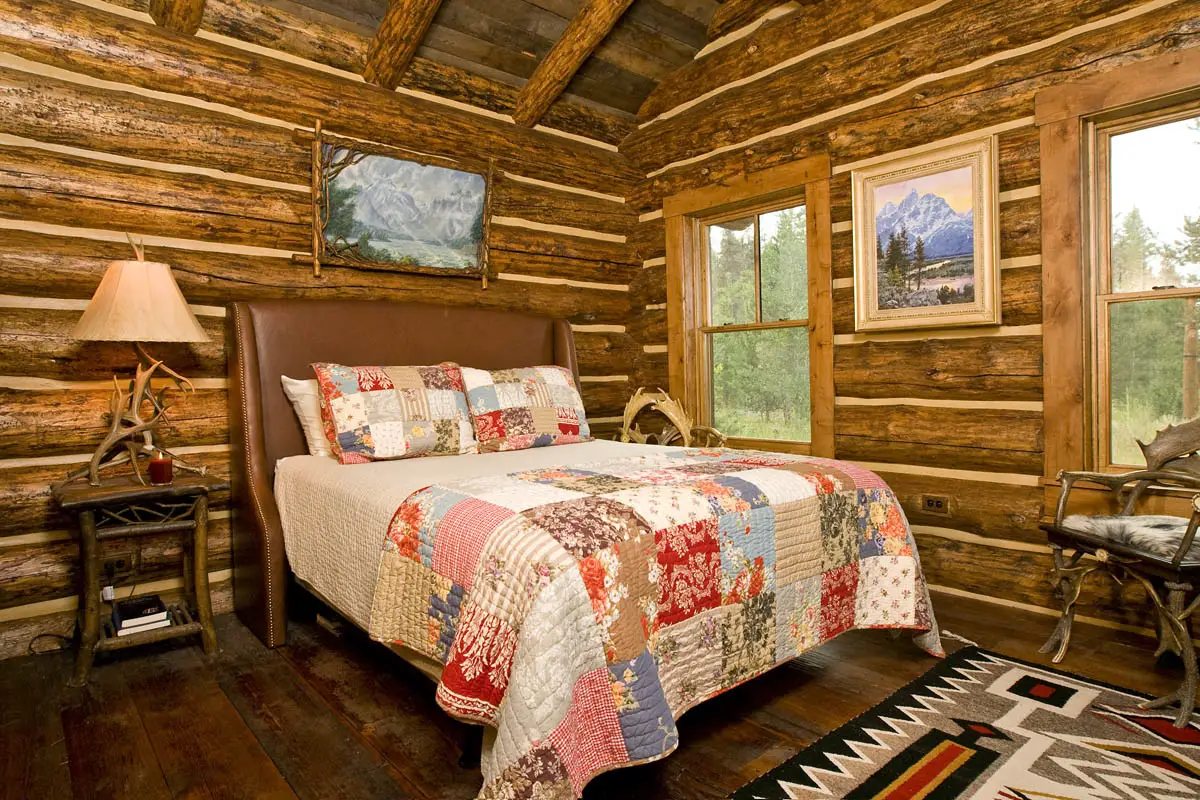 3. Simple Urban Rustic Bedroom
This bedroom features an upholstered wooden bed frame and textured blankets for a rustic look and giving a warm atmosphere. The colour palette is simple with natural colours such as green, brown, and grey. Texture and depth are installed to employ character and uniqueness into your own space. As a final touch, you can add a modern feel in the form of crisp shiplap wall and leaf plant neatly put in a ceramic vase. Finally, it is interesting to know that urban rustic decor proudly mixes the best features from both worlds. As a result, you will get a bedroom that is trendy, comfortable, yet still inviting and unique.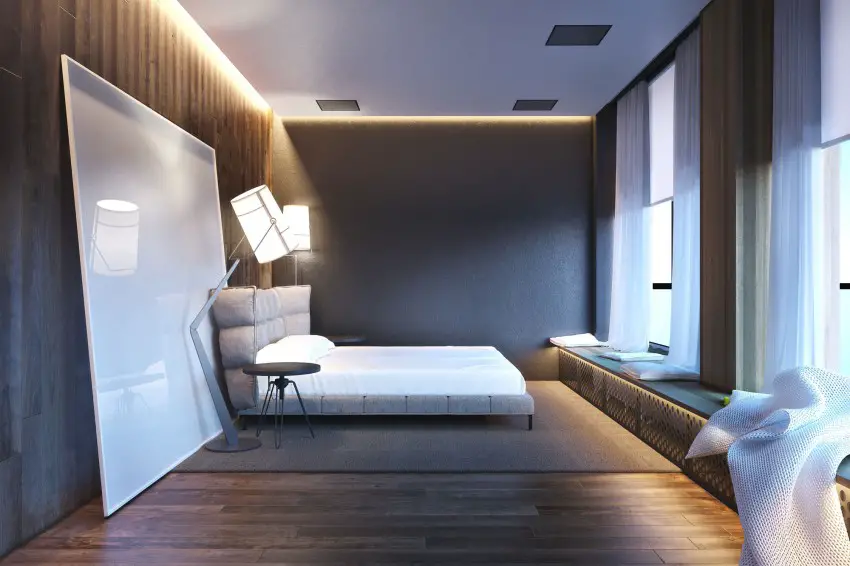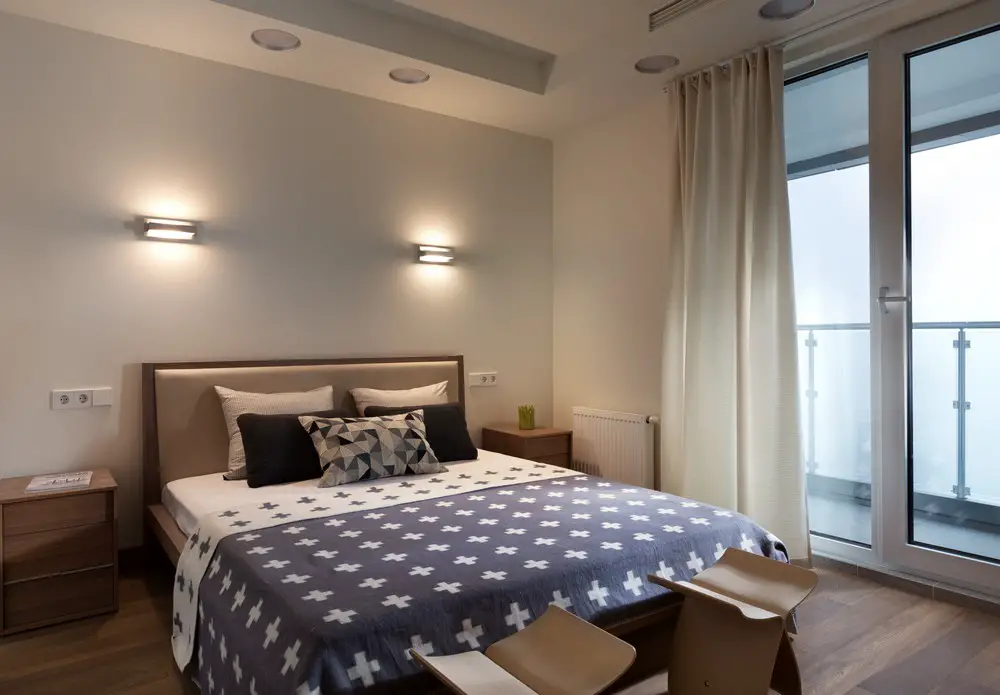 (Visited 109 times, 1 visits today)
Tags:
bedroom
Last modified: September 29, 2020