For most garden enthusiasts, creating a landscape is a soothing activity. That is what is promoted by the art of bonkei and saikei from Japan. Though both of the forms are different, the activity is dealing with mini landscape garden ideas, creating art from various materials.
1. Bonkei
Bonkei in English translates to "tray landscape" which created by putting miniatures of the natural landscape in a box or flat tray. The miniatures are aesthetically formed by using sand, papier-mâché or quick-dry cement. It depicts a mini-scale of natural views like mountains, rivers, hills, and cliffs. The structure is painted as close as possible to nature.
Different from saikei, bonkei does not incorporate living material like plants or moss. Traditionally, a bonkei can be displayed at a proper height and on a proper background – the same manner a bonsai should be displayed. Depending on the theme, a bonkei may also include mini figurines like people, cars, and other objects.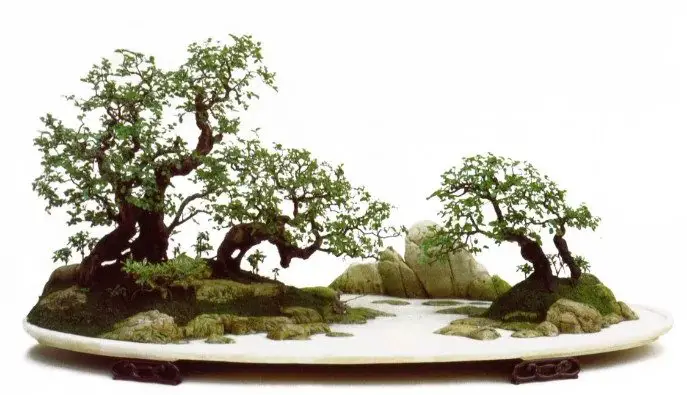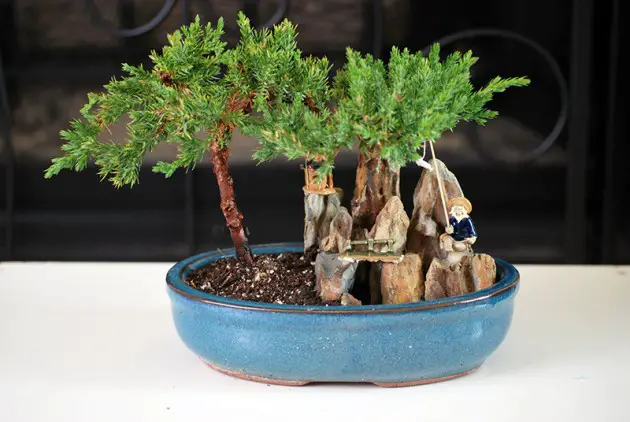 2. Saikei
The difference between the mini landscape garden ideas of bonkei and saikei is on the object put on the tray. Saikei contains living plants, so it needs more maintenance than bonkei. Historically, saikei is made to preserve the art of bonsai that has been slowly dying. Since the maintenance is cheaper than a bonsai, saikei is an affordable option to propagate the Japanese traditional landscape art.
The mini landscape garden ideas of saikei are to display a miniature of living plants, soil, hills, rocks, sand, or shoreline. When the plants are growing out of the tray, it can be pruned or placed outside of the tray—continuing its life as a grounded tree or bonsai.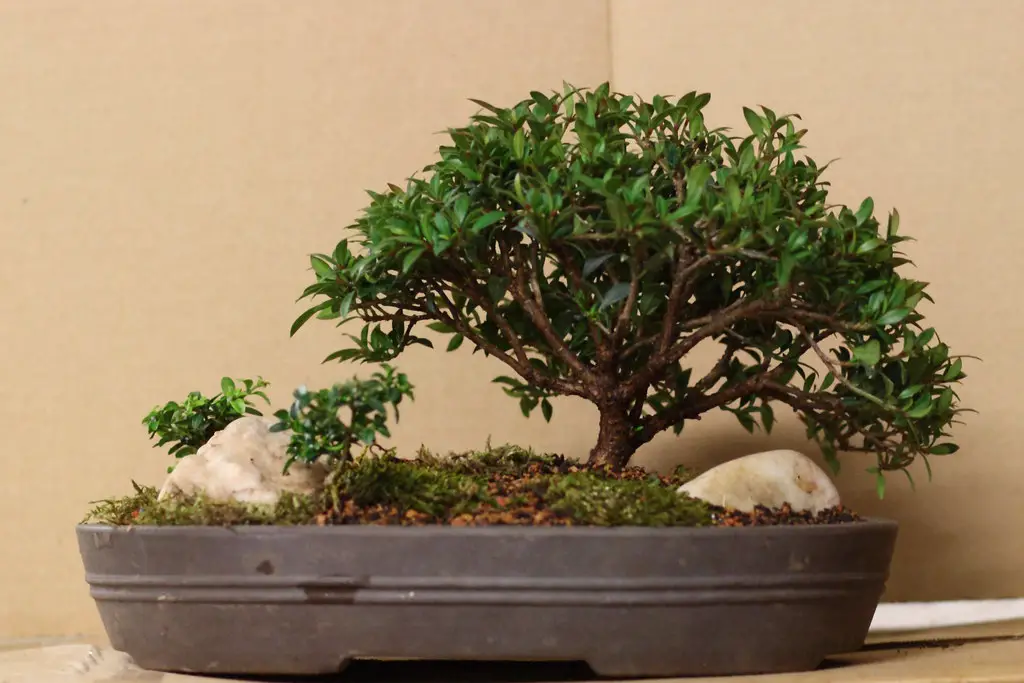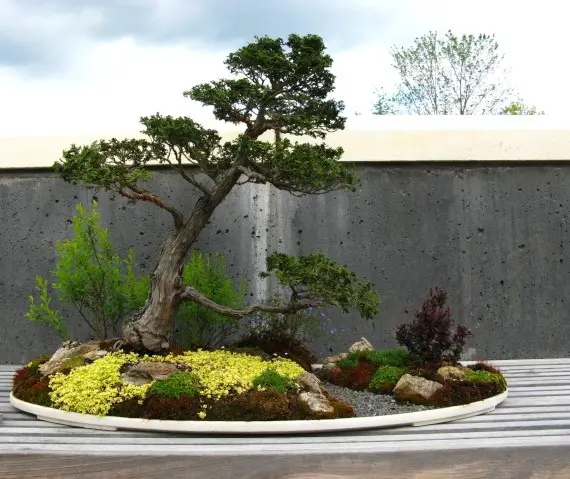 3. Conclusion
The Japanese art of bonsai and saikei is one of great mini landscape garden ideas for garden enthusiasts. With fewer rules and more affordable maintenance, it sure can be an option of therapeutic activity.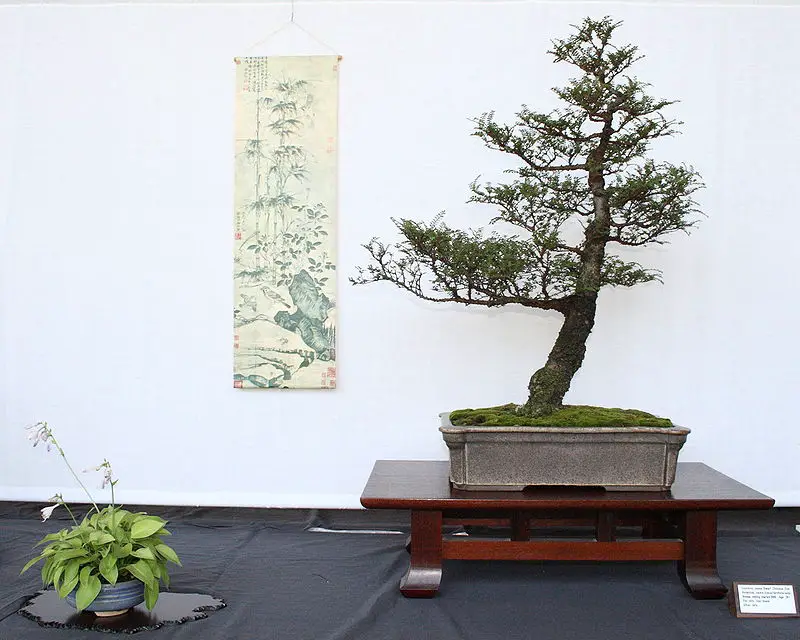 (Visited 249 times, 1 visits today)
Tags:
Bonkei and Saikei Ideas
Last modified: September 29, 2020