What is more exciting than sleeping in trailer bunk beds? These furniture items are perfect for a family trip and can save a lot of space. You can get creative with the bunk bed plans, adding entertainment tools and extra furniture items in efficient ways, or even doing the instant RV hacks for the multi-functional furniture. Here are five plans to decorate an RV trailer with bunk beds.

Fit Bunk Beds in Convertible Wardrobe
Decorate small trailers with multipurpose furniture items to maximize spaces, including the bunk beds. You can build a convertible wardrobe that can open to bunk beds. The beds are snug, but enough for sleeping. You can install wall mounts to attach a TV or tablet for entertainment.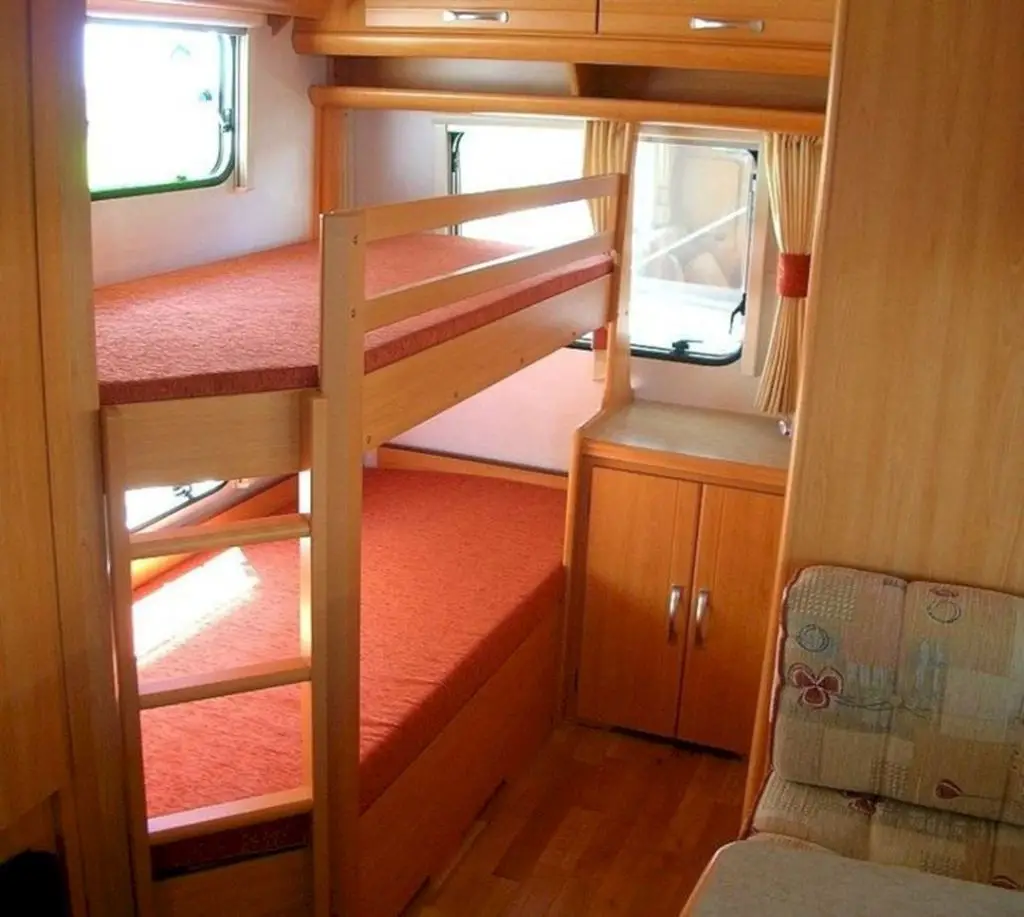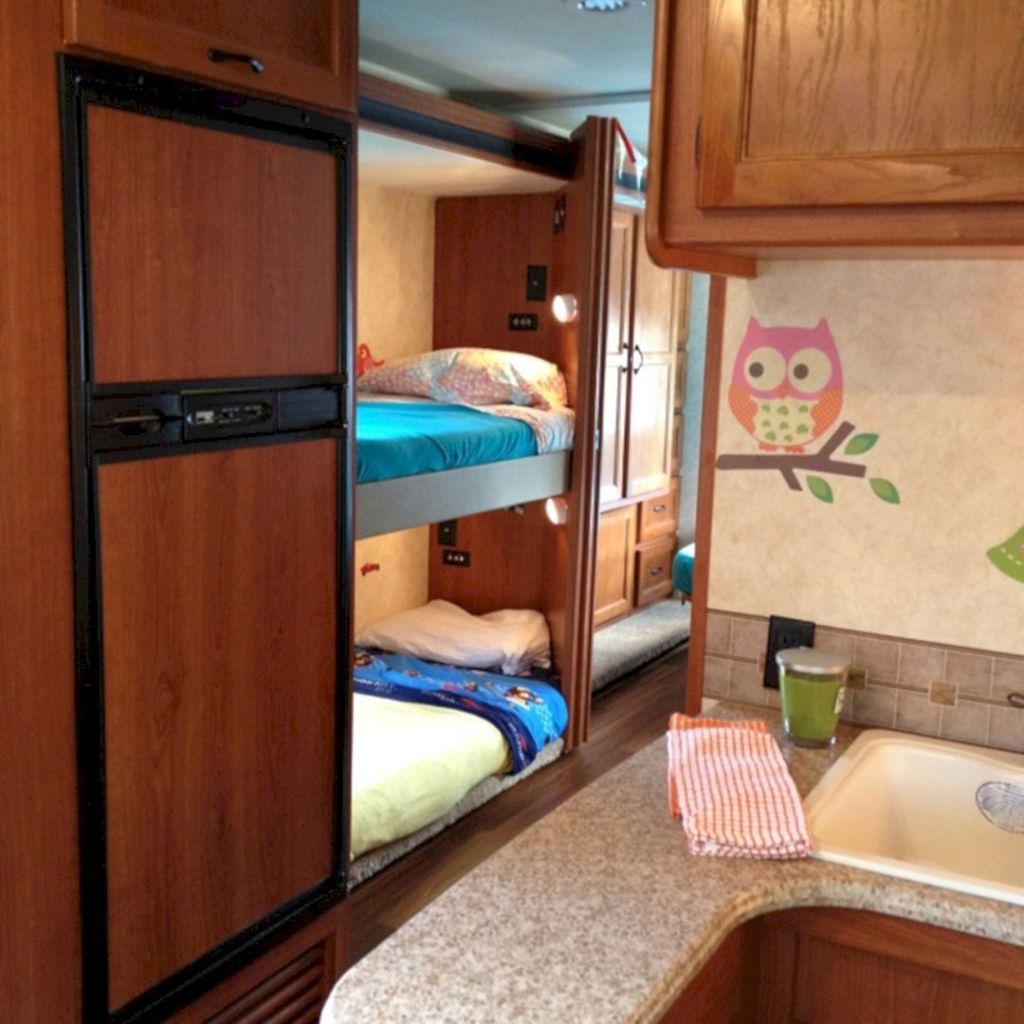 Bunk Beds for Four
If you have enough floor spaces, install two sets of bunk beds opposite each other. They are perfect for accommodating four kids. Provide enough floor space in the middle and place a closet or storage box at the end of the room. Use curtains next to each bunk set to provide privacy if necessary.

Multipurpose Bunk Suite
"Bunk suite" is a more suitable concept for a travel trailer with all-adult occupants. A travel trailer bunkhouse may consist of a bunk set against the wall, with an L sofa on the opposite. You can place a foldable coffee table in front of the sofa. Place additional chairs against the driver's seats to create a family room or entertainment center.
Foldable, Transformative Bunk Beds
Many bunk beds for trailers can be folded into sofa sets or dinette, adding functional spaces. You can install two bunk beds facing each other. Choose the foldable types that can transform into seats. Use a foldable table to create a dining area. Hand long curtains to give privacy when necessary.
Bunk Beds with Extended Mattress
Some bunk beds have extended the bottom mattress, which you can turn into additional seats. You can place the bunk beds at the end of the trailer and extend the mattress into the kitchen area. The extended part suddenly serves as a dining bench, saving more space.

Trailer bunk beds are more than two sets of mattresses in a vertical set. These ideas give you ways to maximize RV space while creating extra places to sleep.

(Visited 234 times, 1 visits today)
Tags:
bunk bed trailer
Last modified: September 25, 2020