Having a farmhouse bathroom concepts such a worthy although it might be a little bit tricky because of the material you are going to bring into it. As we know that in farmhouse style, you have to put the natural element material such as wood, rattan, and more. Those materials won't be as durable as the metal or iron especially when you want to apply it for the bathroom vanity. However, you can still have it for sure by adjusting to the wood material with the other durable material. You can even have it in some different looks as follows.
Natural Wood Color
By having it in its natural wood color will be adorable too. Here, what you need to do is just make sure that the wood you use is clean and good condition. You don't need to worry because even the wood natural color has its own artistic value. Then, for the other material combination, you can have the stone or ceramic. Since the wood is in its natural color, then it will be great if you apply the simple neutral color for the additional material like white or grey.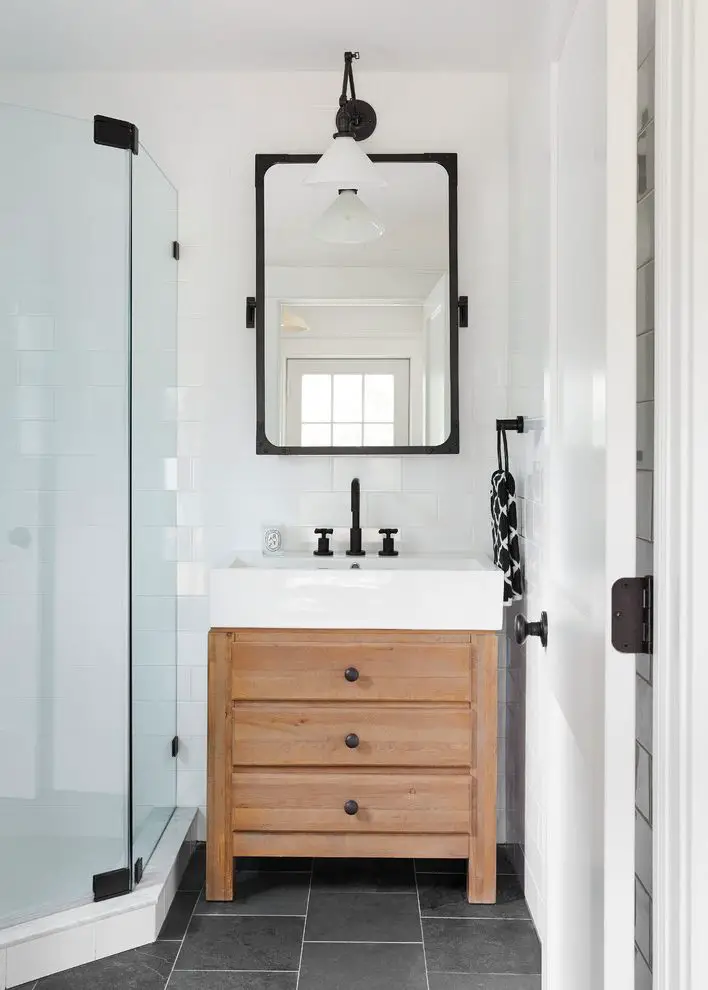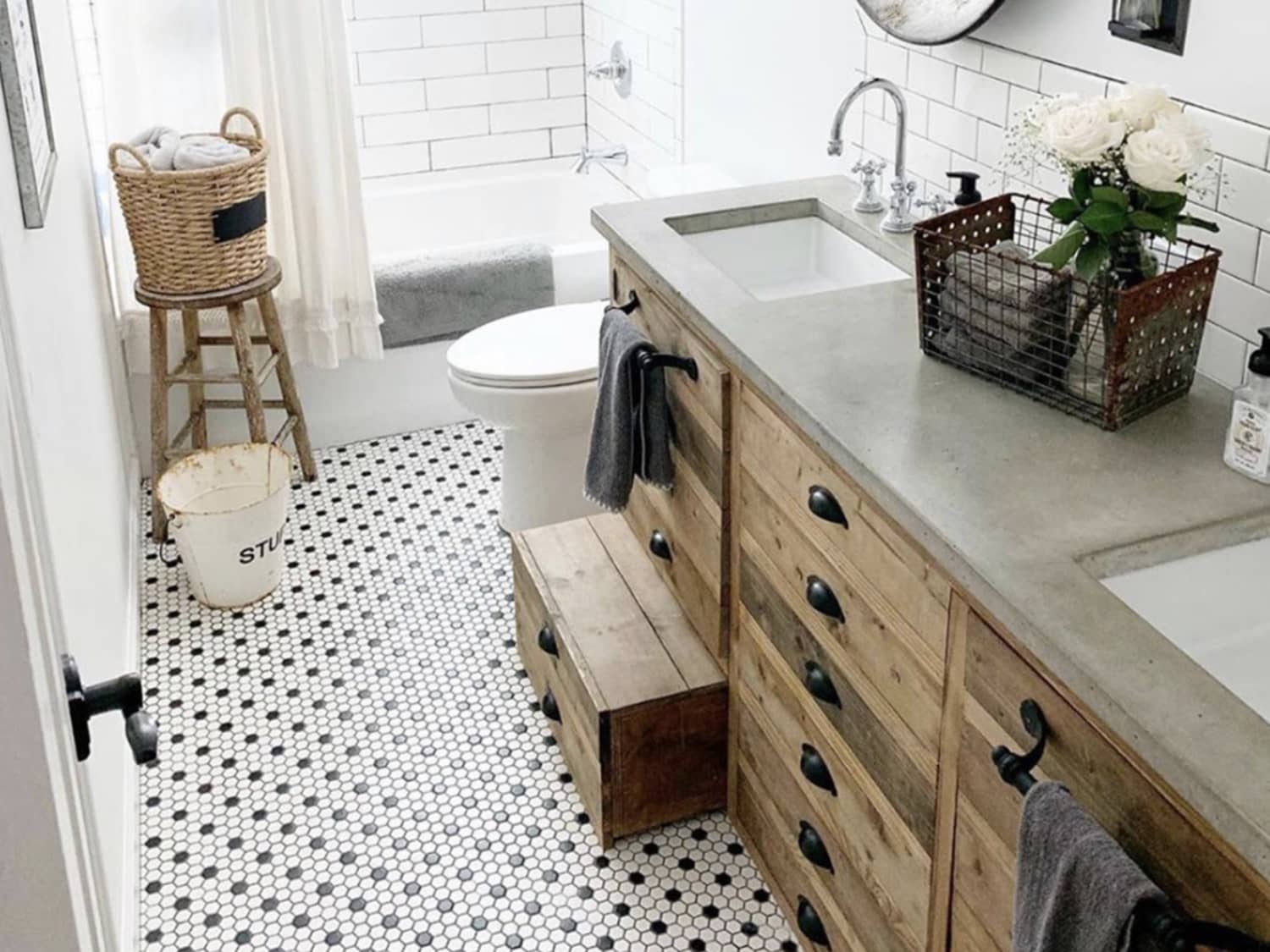 Painted Wood
Applying the paint color into the wood can be in two different ways. The first one is for the sleek look and the second one is in weathered look. Both are awesome as it will depend on your taste. You can even have it in several different colors like white, green, grey, or blue. But, if you want to have a strong farmhouse impression, choosing the brown or beige are the best choice for you. Or, for the colorful one, you can manage to have it in weathered style.
For both the painted and the wood natural color, you can design it to have a sleek or weathered impression. In this case, the wood that doesn't give any touch doesn't mean that it always has the weathered look. There are also woods that have a sleek and clean look as it can be applied to get the artistic side and the cleanliness for you who really put forward on that. At last, since wood needs to be maintained well when put in the bathroom, then make sure that you can handle the humidity.
(Visited 339 times, 1 visits today)
Tags:
Bathroom Vanity Ideas
,
Farmhouse bathroom vanity
Last modified: September 23, 2022