Are you trying to tidy up your small laundry room? Well, that must be quite challenging, sometimes. That's because you need to employ the rightest storage plan option. Still, do not worry about that issue! These genius storage ideas will help you to maximize your petite laundry space. So, keep reading to find the solution!
Install a Wall Mounted Laundry Basket as Accent
Take advantage of the space on the wall to install a metal wire basket. This kind of wall-mounted storage can be used for storing your "orphan" shocks, a bottle of cloth stain remover, and a detergent container. Above all, a metal wire basket can be an artistically-pleasing accent for the wall.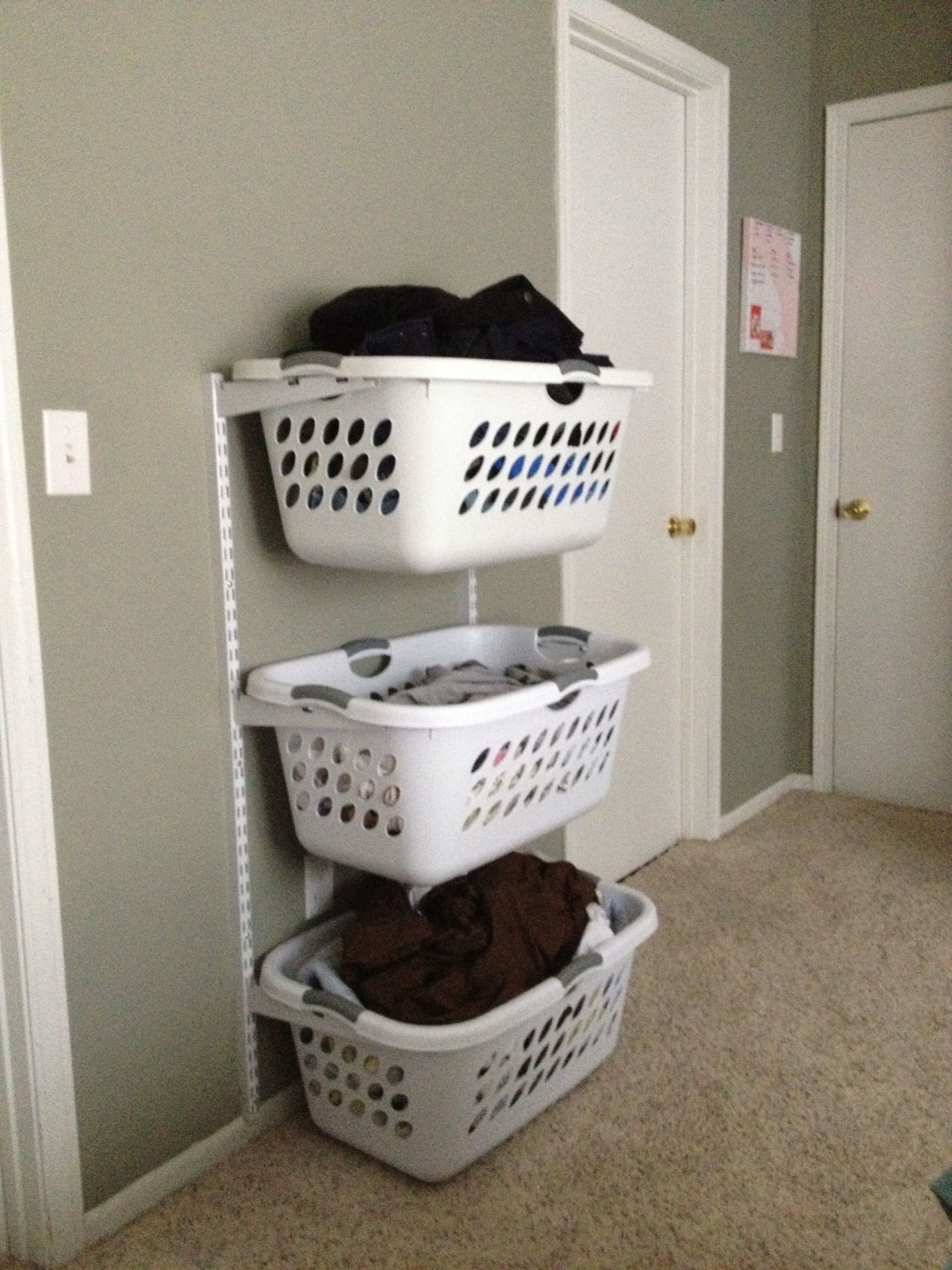 Use a Hanging Drying Rack to Make the Most of the Ceiling Space
After making use of the wall space, now take advantage of your ceiling free scope. Install a hanging drying rack there to add extra storage in your laundry room. Furthermore, choose a drying rack made of wood or aluminum and timber for getting a more appealing finish.
Set Some Floating Storage in Your Unused Corners
Did you see some space around your laundry room's corners? Well, if yes, then that should be an excellent spot to place your floating storage. Moreover, the design and dimensions of floating storage are very diverse now; so, it would be easy to get the one that truly fits your corner's free space.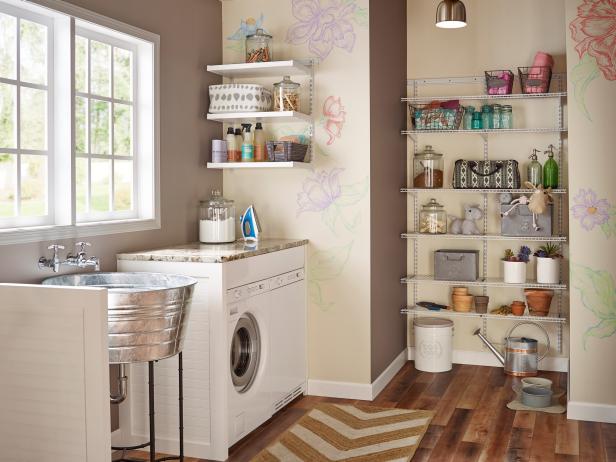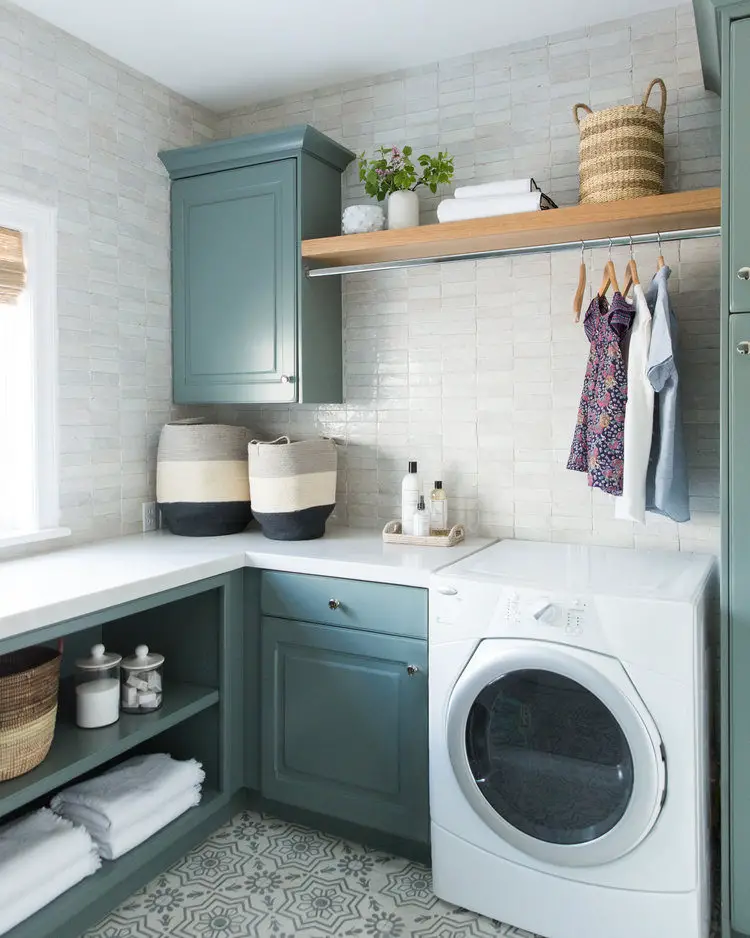 Choose an Over-the-Door Hanging Organizer for Your Extra Storage
Do not forget the backside of your laundry room door. Just put an over-the-door hanging organizer there, which you can use to keep some hangers or washing supplies.
Opt for Simple Folding Station to Spare More Space
It's functional and effective to make you easy to finish your job in the laundry room, of course. In this case, you can install a small folding station. You can use it to fold your clothes and makes your laundry activity finish quickly and this storage option can spare you more space.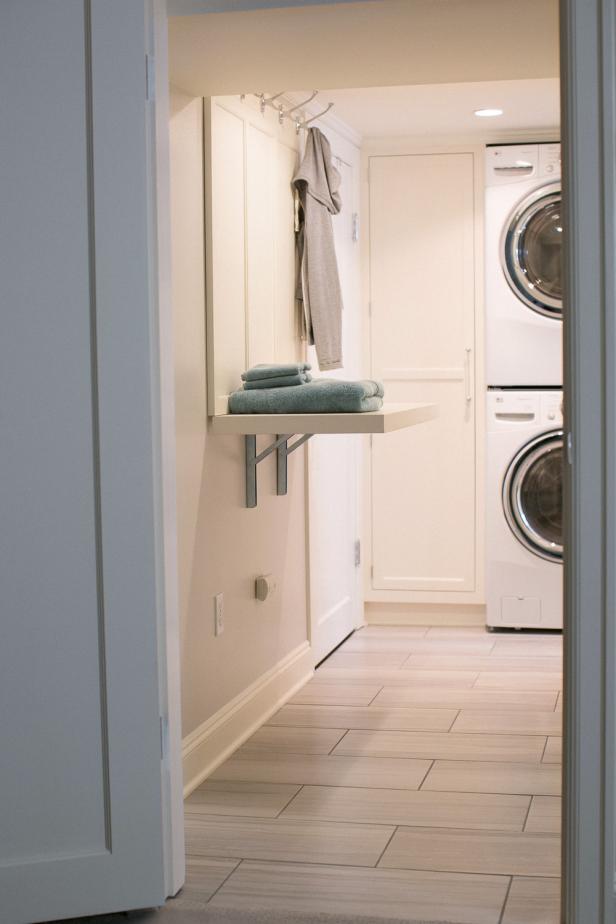 So, try applying the tips above to amp up the storage space in your tiny laundry room!
(Visited 226 times, 1 visits today)
Tags:
laundry room decor
,
Small Laundry Room
Last modified: October 5, 2022