Get tired all day long? Have a relaxing moment in your bathroom. A bathroom offers you a comfortable and enjoyable moment through its cozy ambiance. When you are designing your bathroom, consider making space functional. No matter your bathroom decor style is, every single inch will be taken as useful as possible. Especially for those whose bathroom space is small, they must be clever in managing the minimal space. To get a well-decorated bathroom, this article will present to you some basic things to know. What are they? Let's check the gallery now. Just get inspired!
Bathroom Vanity
It can't be denied if the bathroom decoration needs a vanity in it. It is not only functioned as the decorative item but also very useful to help you to dress up in the bathroom and also can be functioned as the extra storage place. So when you placing a vanity in your bathroom, you have to pick one that has storage and suitable with your bathroom design.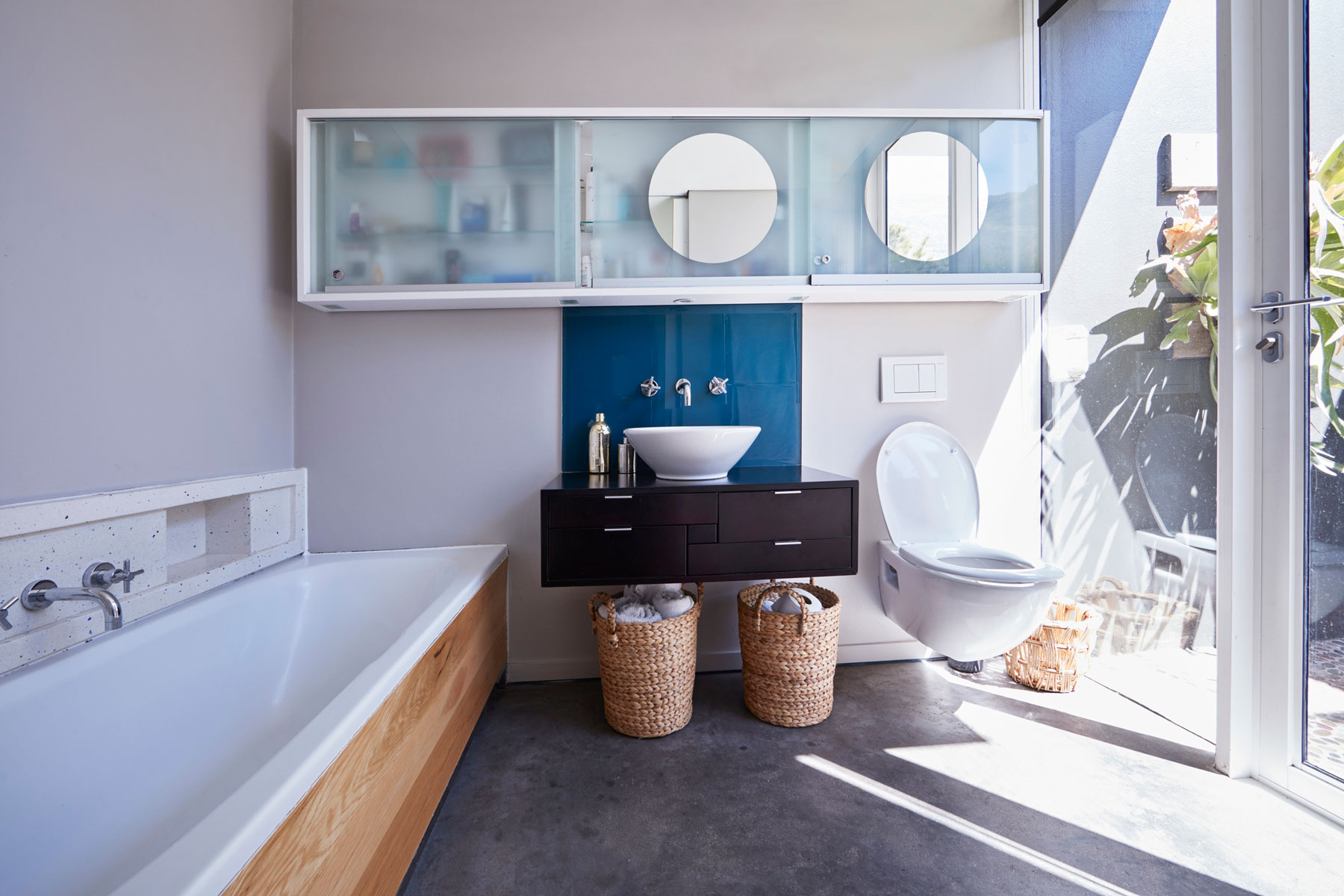 Proper Bathtub
If you deciding to apply a dry bathroom design, in this case, you have to use a bathtub. When choosing the bathtub it must be adjusted to the size and style of your bathroom to get a comfortable feel when you are soaking.
Comfortable Rug
To add to the coziness in your bathroom, don't forget to install a comfortable rug. You can choose any kind of rug type that suitable for your bathroom decoration and absolutely to your taste. For an interesting and attractive look, you can choose the patterned rug.
Let the Sunshine In
It is important to let the sunshine come to your bathroom. Besides being able to maintain the humidity in your bathroom, it is also can be used to make your bathroom looks bright and of course, will increase a coziness. In this case, you can install a large glass window and place your bathtub next to it to enjoy the view. Your bath time will be more fun and relax.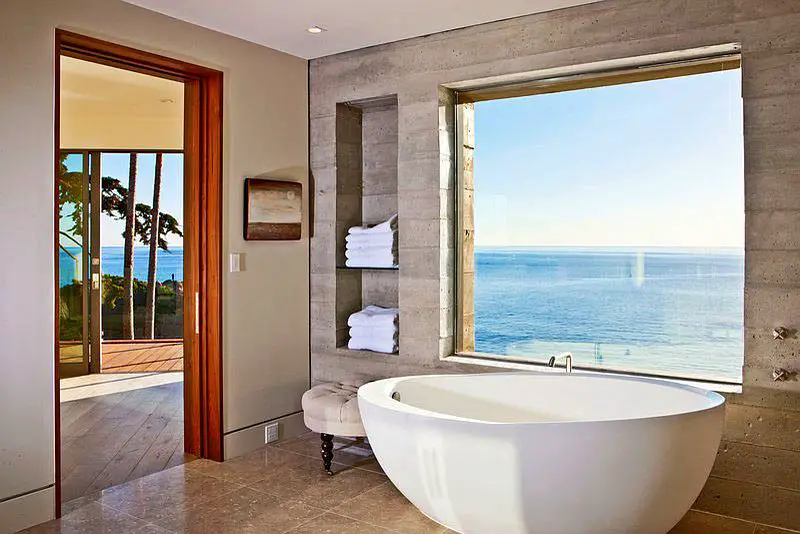 Air Circulation
It is important to have good air circulation in your bathroom. The good circulation will avoid excessive humidity and makes your bathroom more comfortable and also the bathroom furniture will be more durable. Related to that, you can install a large window and it must be opened every day to let the fresh air and sunlight come to your bathroom.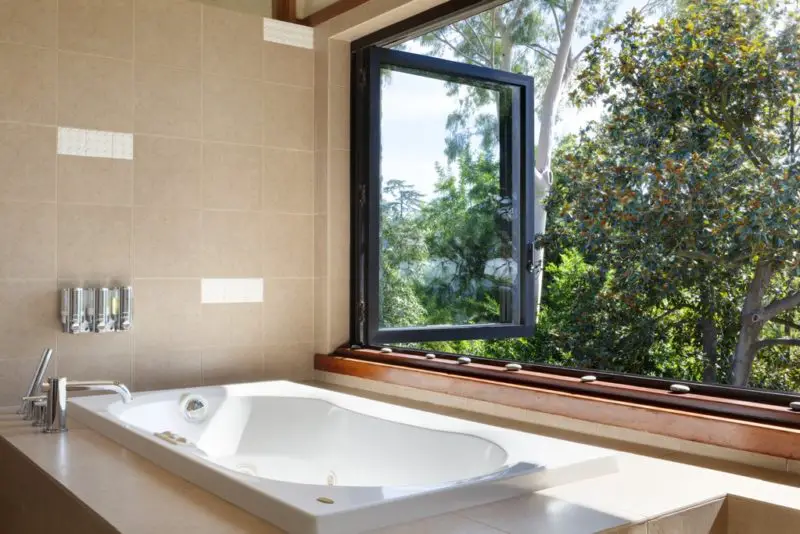 Shower Room
For those of you who have a small bathroom, having a shower room is highly recommended. In this case, you can apply a bathtub and shower room combo or just applying a shower room. Complete it with a shower curtain to give privacy and enhance the decoration.
Enough Storage
The bathroom decoration will be more comfortable if you have enough storage to keep and store your bathroom supplies. It can be formed to the cabinet or floating shelves to save space.
Fresh Greenery
Give a fresh and natural ambiance to the bathroom by placing some greenery. You can place some indoor plants here and there inside your bathroom. The fresh greenery is able to create a fresh nuance and makes your bathroom more comfortable.
The bathroom is not only as the place to clean up your body but also it can be a comfortable place to relax after a tiring day of working out there if you can decorate it in the right way. By paying attention to some ideas above, hopefully, it can help you to get a comfortable bathroom decoration.
(Visited 205 times, 1 visits today)
Tags:
Bathroom Decoration
Last modified: September 30, 2022