To give you an ease in creating the appropriate cozy bathroom designs, let us talk about some advices that you can apply into your bathroom. Here, the things will cover both in function and beauty to create a really perfect bathroom. For the function you can concern on the furniture that you should provide. In hence, the beauty can created from the interior like the floor, wall, ceiling, and even the ornament.
Providing Window for the Sun Light
It is very important to provide a window in the bathroom. The window has a function to let in the sunlight and maintain the humidity in your bathroom. Besides that, it is also can make your bathroom looks bright and larger impression, especially if you apply white paint for the bathroom color scheme.
Adding Natural Touch
To make an appropriate cozy bathroom decor, giving a natural touch into the bathroom is very important. Place here and there some indoor plants inside your bathroom that can spread the natural and fresh nuance. You can place some potted plants and put them at the corner, on the shelf, vanity table, or even near your bathtub.
Adding the Beauty with Ornament
Besides adding some greenery, completing your bathroom decor with some ornaments is highly recommended. It can add a beauty look to your bathroom. In this case, you can display your collections on the floating shelves or attach some wall art on the wall.
Providing the Rug for Your Comfort
The coziness inside the bathroom can be achieved if you have an appropriate bathroom design. To make it happen, you can add a rug for the essential item in your bathroom. The warm effect from the rug can give a cozy feel to your feet and of course for the whole bathroom decoration. There are many types of rugs that you can choose according to your taste and style. The important thing is that the rug can bring a coziness when you are doing activity in the bathroom.
Installing Proper Lighting
Besides being able to provide a lighting in your bathroom, installing a proper lighting can enhance your bathroom look. So this is very important. Related to that, you have to install the proper lighting fixtures that suitable with your bathroom style.
Providing Functional Vanity
If you need some storage space in your bathroom, providing functional vanity absolutely can help you. You can choose the vanity that has many drawers to accommodate your bathroom supplies. If your bathroom is small, you can use a floating vanity to save space. Complete with the mirror and you can dress up in the bathroom easily.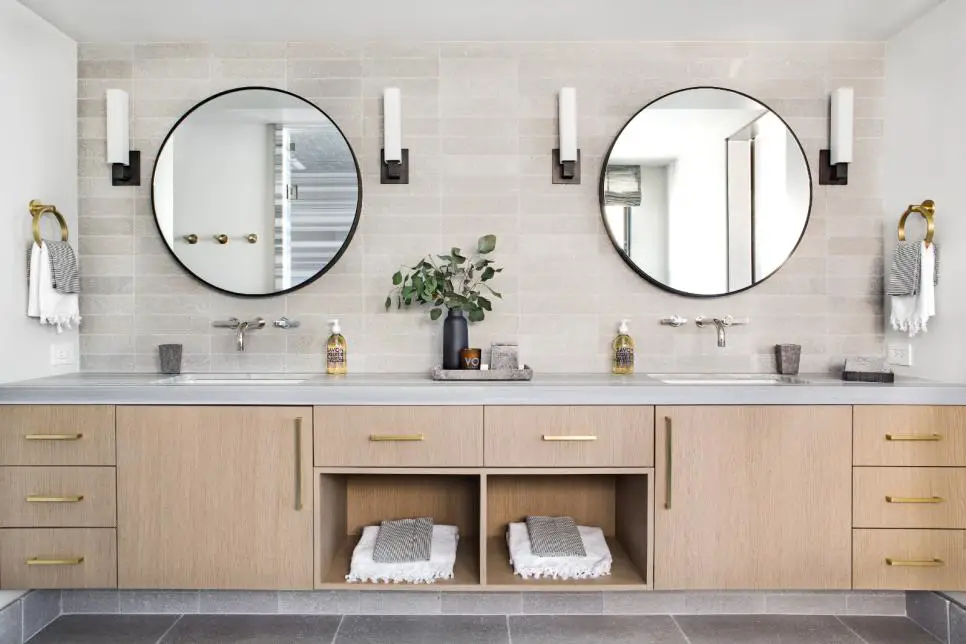 Providing Enough Bathtub Size
If you want to use a bathtub for your bathroom design ideas, pay attention to the size of your bathtub with the bathroom size. Because it will affect to the bathroom look. To save space, you can place the bathtub at the corner.
Having the Shower with Space Separator
For your small bathroom, having a shower room is a good idea. It can save space and surely can make your bathroom looks neat and interesting. To provide a barrier with a toilet, you can install a glass divider. It can illuminate the space larger.
Having an appropriate bathroom is such a pleasant thing that can create a coziness. If you can provide those essential items above, it can help you to have a beautiful bathroom design. Have a nice to try.
(Visited 116 times, 1 visits today)
Tags:
Bathroom Decor
Last modified: October 6, 2022