How to Choose The Right Furniture For Scandinavian Style
The interior style has a similar feature with one another. Certain eras and countries influence each other with only slight differences. For example, a white scheme, wooden structure, and simple design—all of these elements describe a Scandinavian aesthetic. Yet, it can also mean mid-century or modern style. Here are some ways you can apply, to make sure you have the right furniture for the Scandinavian style interior.
1. Nature is a Big Design Influence
The Nordic charm is well-known for a fan of the great outdoors. It is reflected in the interior design through the materials, such as wood and stone. True Scandinavian furniture uses only real wood without any paints. All the wooden structures and home decor is an appreciation for nature. So, you can shop for those beautiful bare woods and have them at home.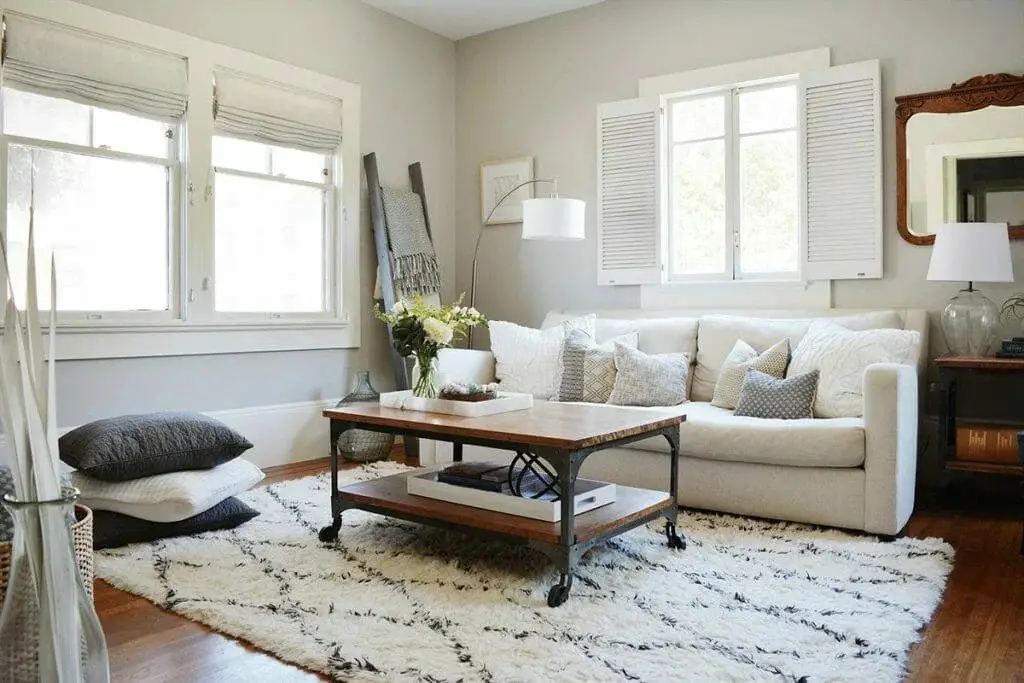 Scandinavian decoration cannot be separated from natural and environmentally friendly wooden interiors, in this living room decoration you can apply wood materials to wheeled coffee tables, ladder storage and floors. This wheeled wooden table is a smart piece of furniture, because it is equipped with wheels that you can move anywhere you want without lifting it. This wooden furniture has an affordable price and is very on budget, with that this furniture idea is highly recommended for decorating your Scandinavian living room. Wooden furniture in the Scandinavian living room from decorilla.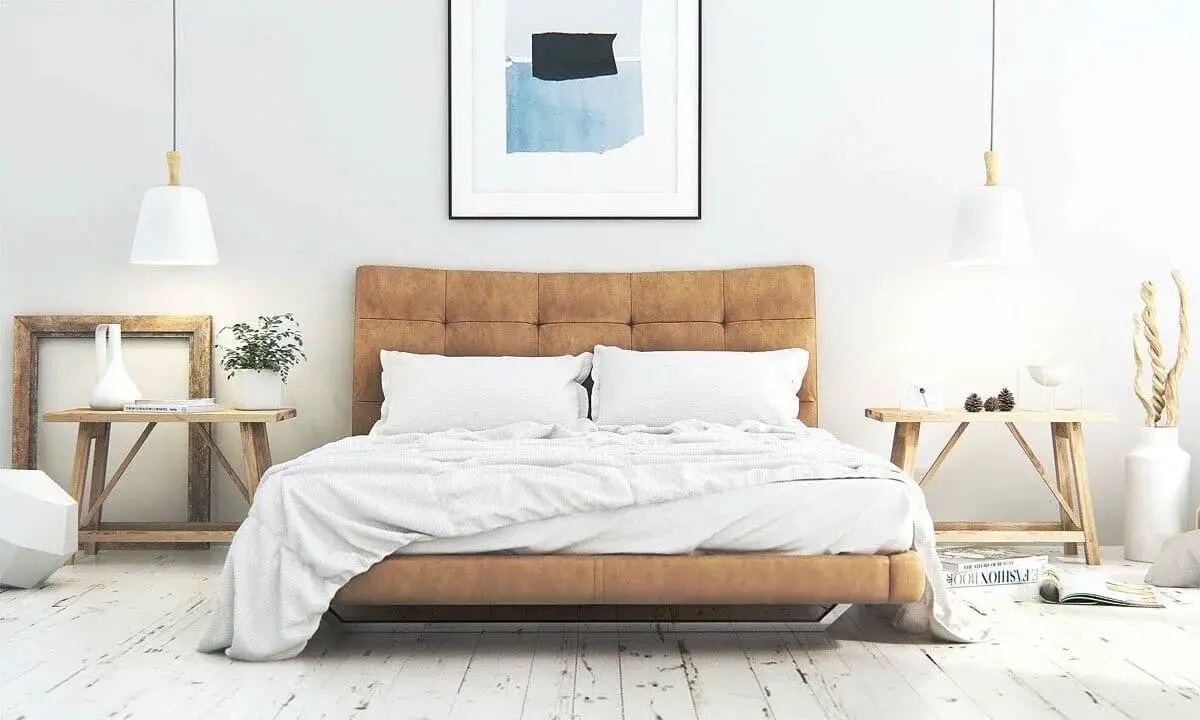 Nightstand is one of the furniture that you must have in a bedroom decoration, if you choose a Scandinavian theme then you can make it from natural wood without repainting it. This nightstand is useful for placing table lamps or other ornaments and decorations that can beautify and enhance this bedroom decor. The nuances of the bedroom decor in white make the appearance more clean, natural and neutral. Wooden nightstand from decorilla.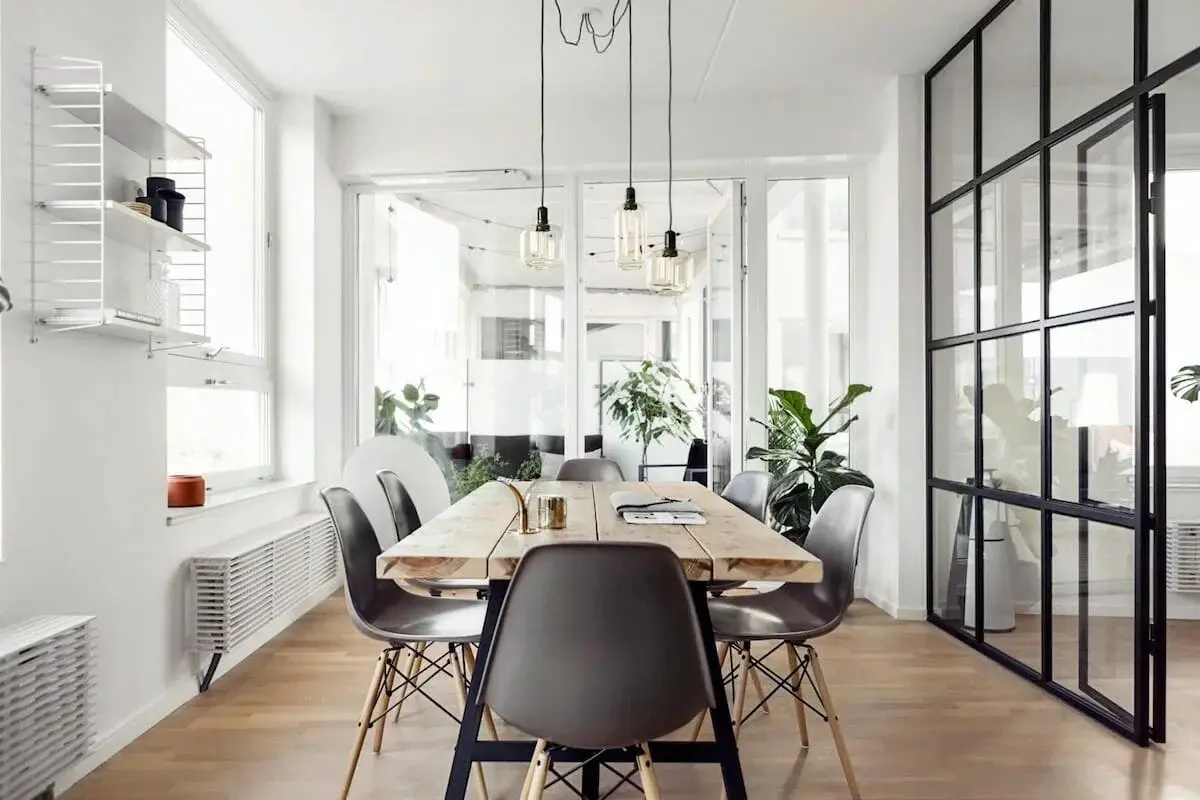 The combination of wood with color and black in this dining room decoration creates a modern look and of course with a Scandinavian theme. When you choose a wooden dining table, then you can combine it with shiny black dining chairs. Next, to neutralize these two colors, you can paint the walls pure white. Indirectly, this color combination presents an elegant monochromatic feel. The combination of a wooden dining table with black chairs and white walls from decorilla.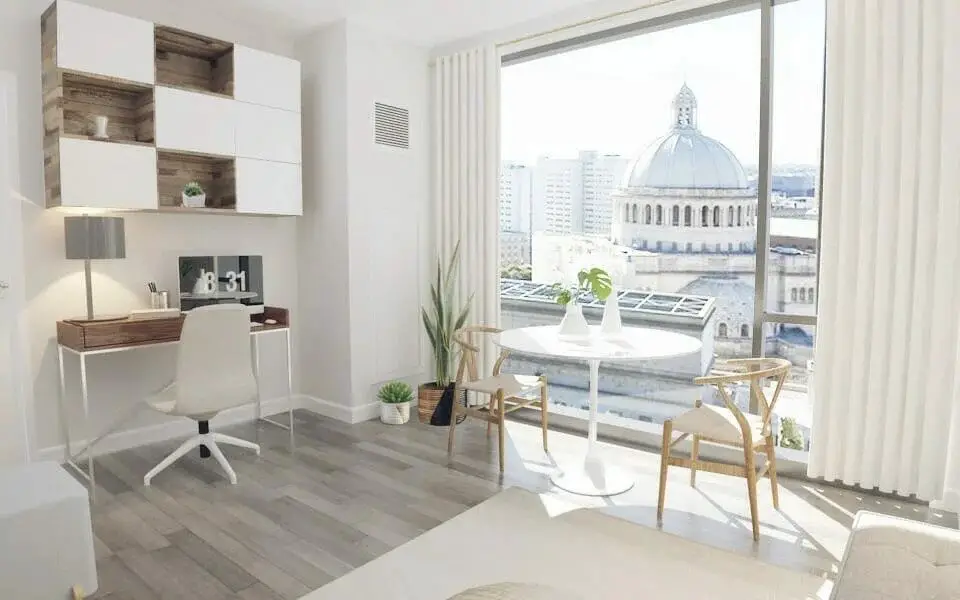 This small dining room combo work table is suitable for decorating Scandinavian homes that have limited space. To emphasize the Scandinavian theme, you can use wooden dining chairs without paint and a white round dining table that looks minimalist. Place this dining area close to a large window so as not to cause this wooden furniture to easily become brittle and mold. In addition, this transparent glass window also provides natural and bright lighting to the room, you can turn off the lights during the day to save costs when paying for electricity. The combination of wooden dining chairs with a minimalist round table from decorilla.
Scandinavian style is suitable for use in any room including the master bedroom decor. In this bedroom, you can apply natural wood to the floor, benches and nightstands. This floor vase filled with green plants is a suitable and appropriate combination because it gives a fresh color and makes this room cooler. The wooden walls and roof are one of the hallmarks of the Scandinavian theme. Wooden interior bedroom with green plants decoration from decorilla.
2. Form Follows Function
The basic Scandinavian style is that everything must have a purpose. The right furniture for Scandinavian style home always has more than one function: a shelf on the bench, a drawer in the coffee table, or storage under the table. So, if you are interested in adapting the Scandinavian style, then have multi-purpose furniture. It helps declutter and makes your home neat as well.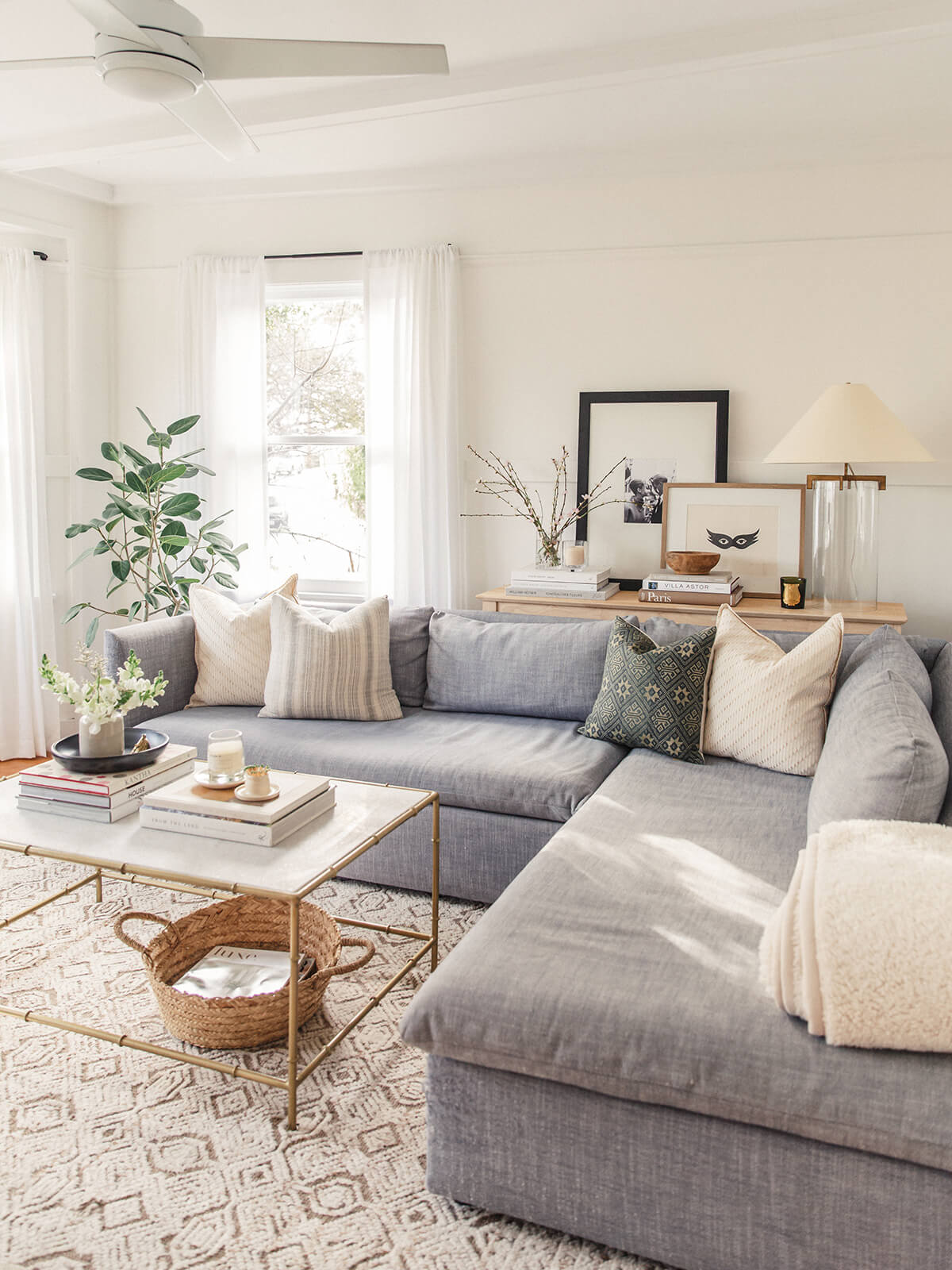 You can choose a coffee table with bamboo legs with a large basement to place a wicker basket for simple, more natural looking storage. The table behind the sofa is useful for placing some decorations that beautify the living room decor, for example a vase containing dry twigs and some framed paintings. Don't forget to put greenery near the windows as a finishing touch that can refresh the room as a whole. Coffee table with bamboo legs equipped with a woven basket underneath from homebnc.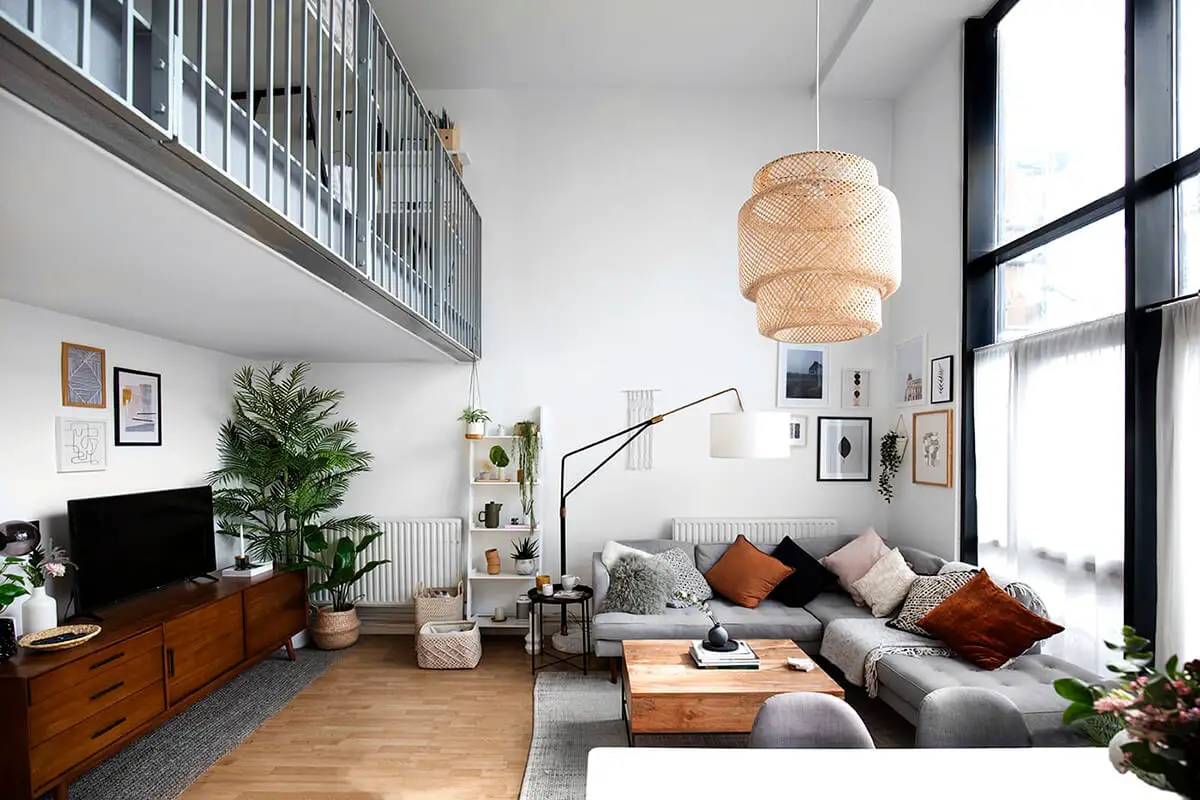 This teak wood TV stand is a multifunctional furniture because it is equipped with several drawers which are used for well-organized storage ideas. You can put your items according to the types and benefits in each different drawer. Don't forget to equip this drawer with an iron handle to make it easier for you when you pull it outward or inward. This TV stand will be more shiny when re-polished. Teak wood TV stand equipped with storage drawers from homebnc.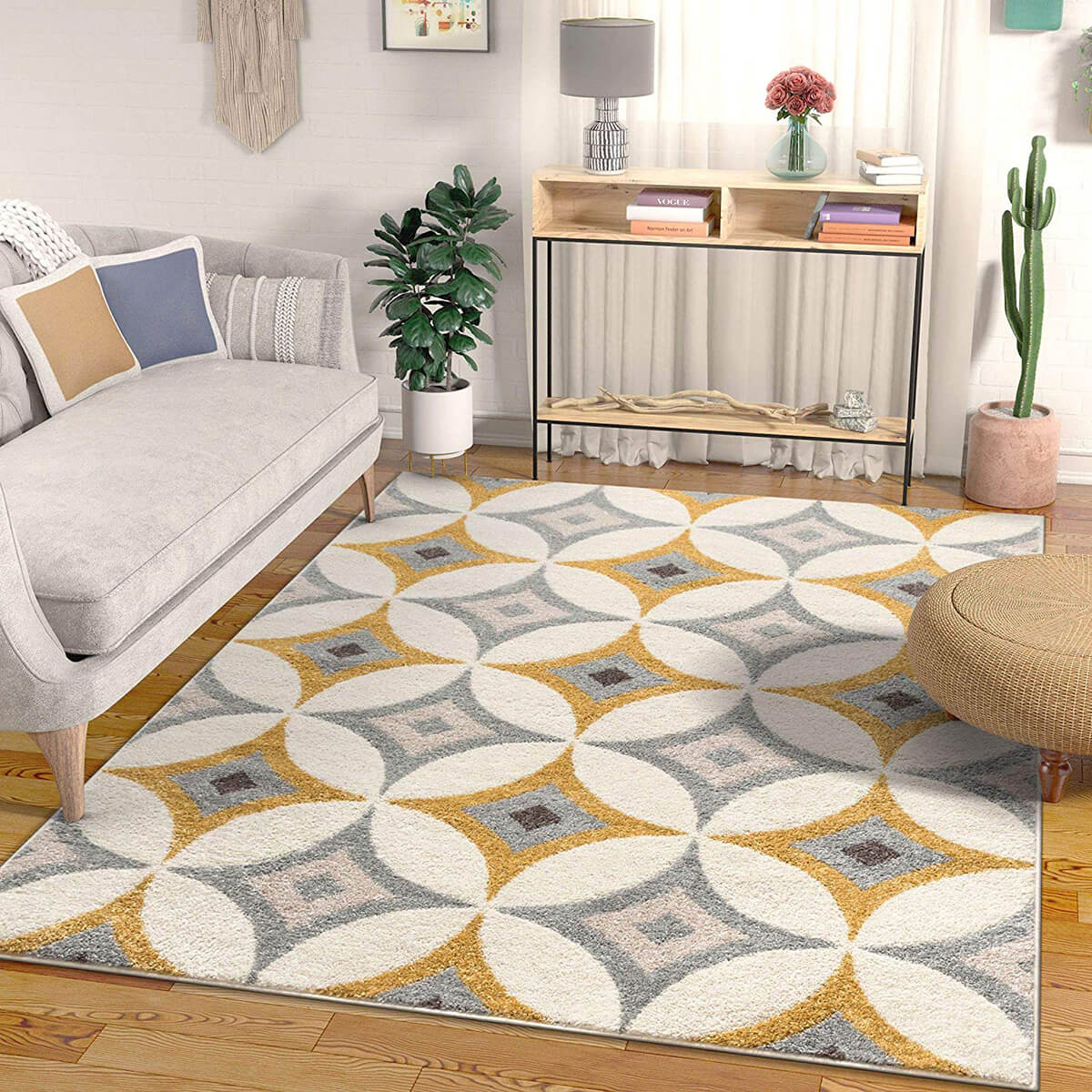 When you have a Scandinavian living room with limited space, then you can choose a side table with a built in drawer at the bottom. You can use the rectangle top surface of this side table to place a table lamp, flower vase and some of your favorite books. The wider your built in drawers, the more books you can store. Scandinavian side table with built in drawers from homebnc.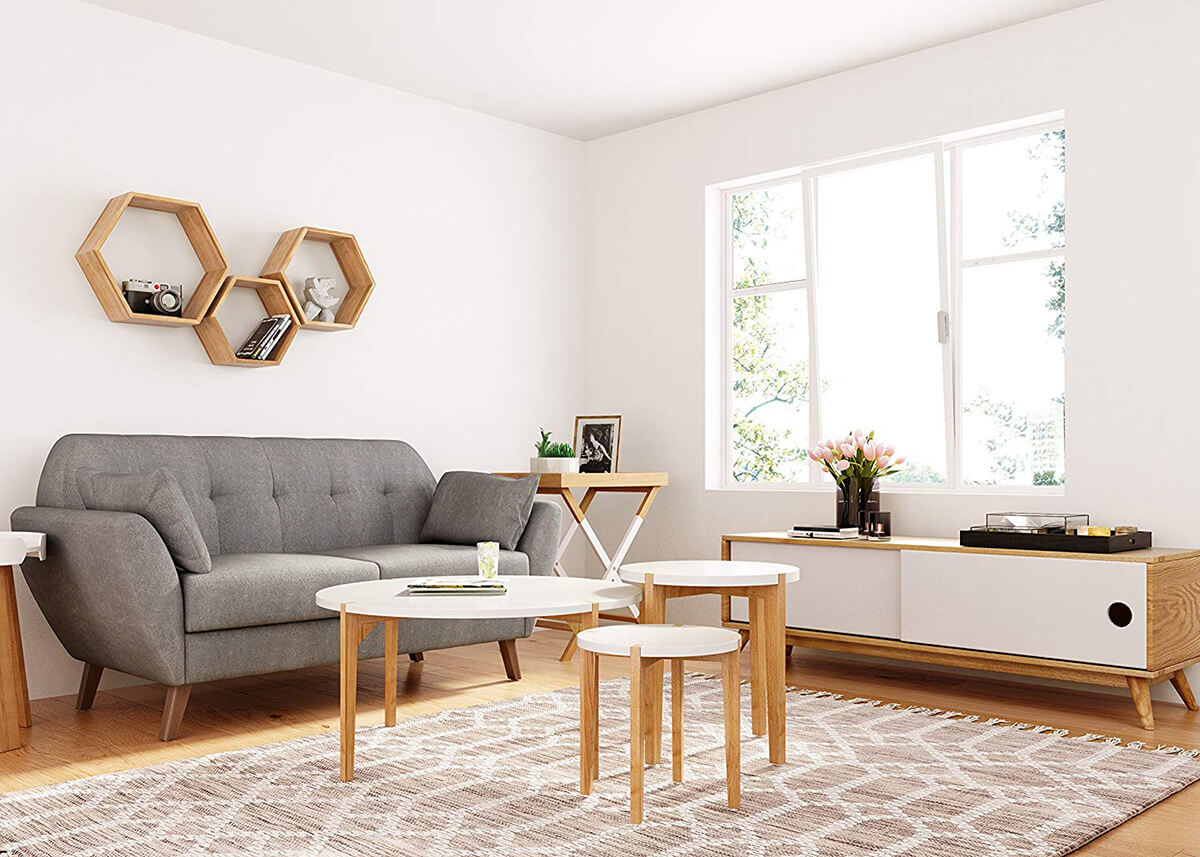 Apart from being a storage shelf for some beautiful ornaments, this wooden hexagon is also a wall decoration that emphasizes the Scandinavian style in this small living room. This wooden side table is also a multifunctional furniture because it is equipped with storage underneath. This side table has a sliding door so it really saves space when opening or closing it when doing large or small storage. Hexagon shelves and side tables for storage from homebnc.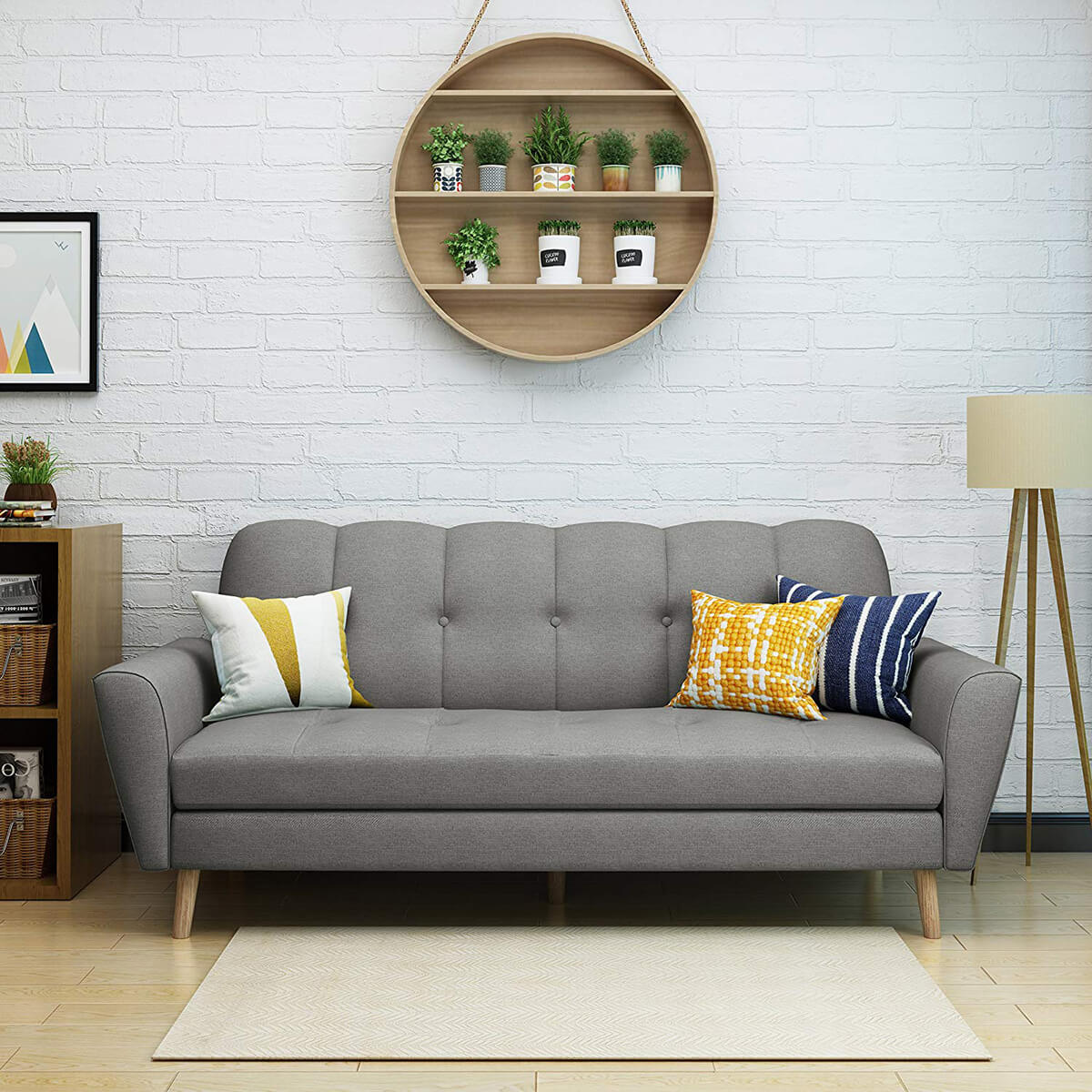 This standing side table with teak wood which has a slightly dark color is an interior idea for a multi-functional living room because this side table is equipped with storage underneath with several bulkheads. Take advantage of this storage area to place some of your favorite books safely and time-effectively when retrieving them. Standing wooden side table with storage from homebnc.
When applying the Scandinavian interior style, paying attention to the furniture also important. Having the right Scandinavian furniture will complete the whole decoration. By following those tips and ideas above, hopefully, you will get inspirations to choose the right Scandinavian furniture.