Indoor and outdoor lighting is important for the architectural design of the house. Besides making you comfortable, good lighting gives a warm and friendly impression to guests. Not only inside your house, but the outside area such as the garden, around the pool, and the terrace also needs proper lighting. To make the environment more enjoyable, there are various lamp options you can choose, such as light containers, spotlights, and other lamps to fit any exterior designs. Here are some budget-friendly but still elegant exterior lighting decoration ideas you can try.
1. Wall decoration with lights
Decorate your porch wall at the main entrance of the house with several lamp containers in various models. The lamp containers emit light down and up, making the atmosphere more intimate and modern.
An easy step for decorating lighting on your terrace is to use wall lamps. You can use a wall lamp that can be adjusted in direction to give it an industrial style. Coat the wall lamp with a layer of blue paint that looks cleaner and shiny during the day. You can try it easily without spending a lot of money. Industrial wall lamp from ylighting.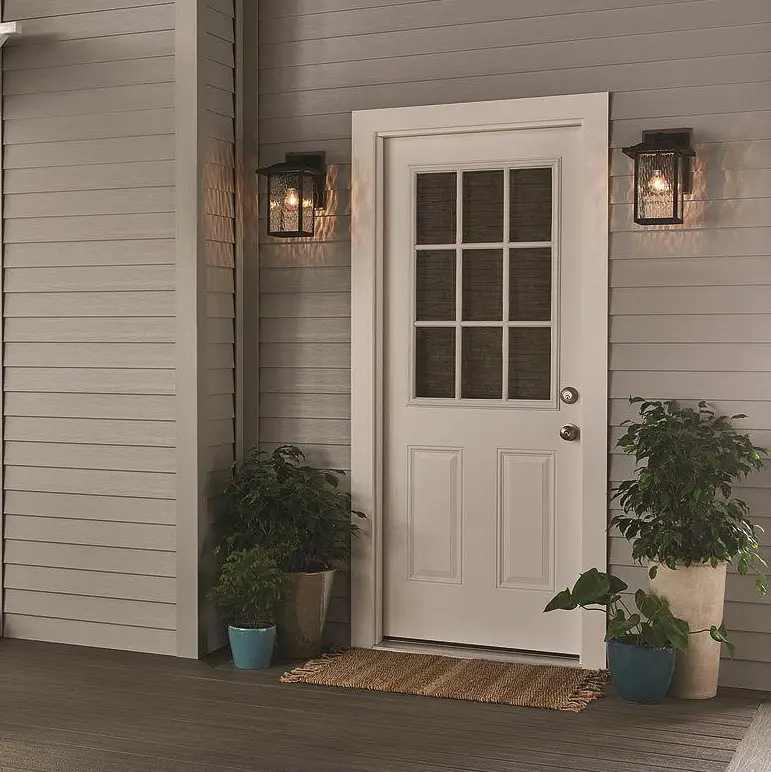 To make your home look more classic, you can try installing a classic lantern wall lantern on the front porch. If you place this wall army lamp next to the front door, it can warmly welcome your visiting guests or relatives. Wall lanterns are very helpful in lighting your home, especially on the terrace. Classic lantern wall lamp from ylighting.
To add lighting to the front porch of the main door, try installing a flat wall lamp. This flat wall lamp is very slim in shape so it will support your minimalist home decor style. Flat wall lamps produce a dim light that is soothing and warm. It's not enough to stop here, this lamp also has more efficient electrical energy because it only absorbs as much solar energy as possible during the day. Outdoor flat light with solar energy from ylighting.
2. The emphasis of the garden
You can design the lighting in your garden by focusing and emphasizing on the surrounding plants. For instance, you want to make certain trees to be the main attraction. Then, the lighting should be focused on those trees.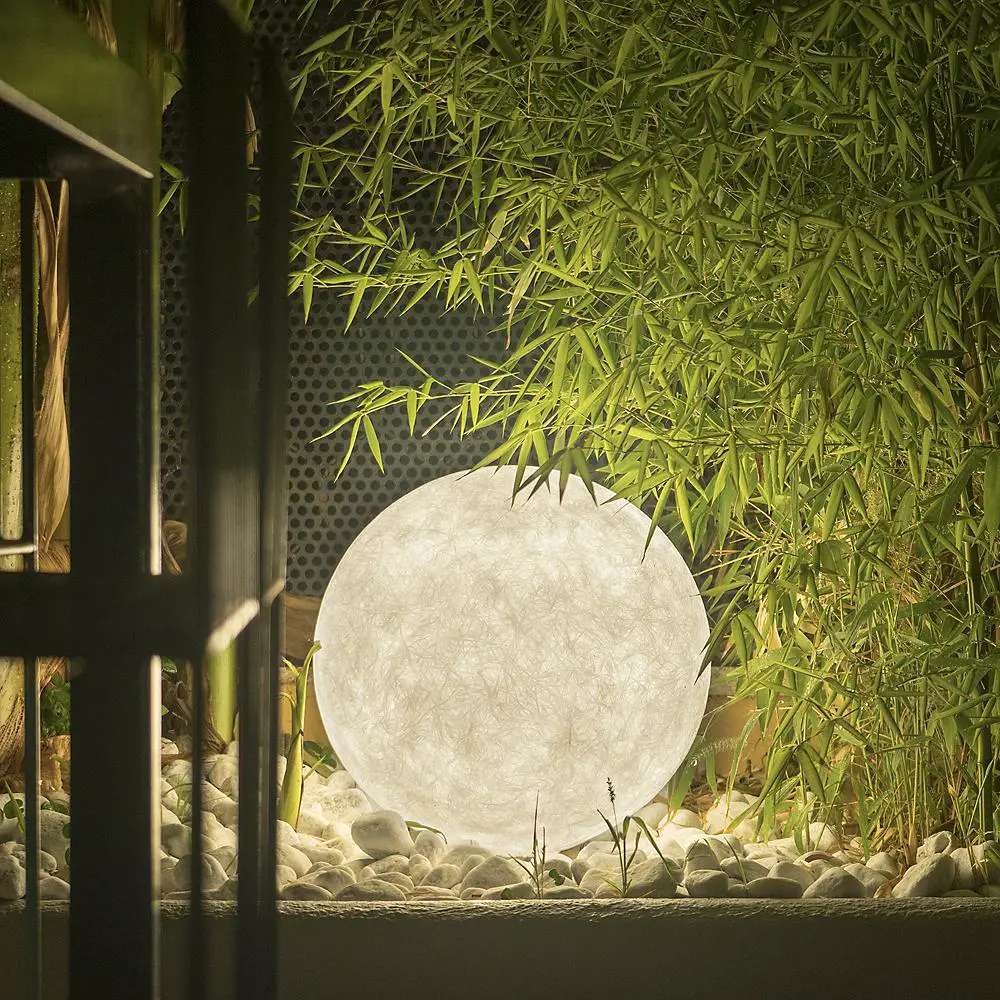 Change the appearance of your garden to be more attractive to visit at night by using garden lights. Use a garden lamp in the form of a miniature moon in the corner of the garden, its round shape can emit maximum lighting throughout the garden. This miniature moon garden light can make your garden more beautiful with the light produced between the plants. Miniature moon garden lights from ylighting.
To further save electrical energy, you can use solar garden lights with automatic sensors that will make the lights turn on in the afternoon. You can install this solar light on the edge of the garden path, so it can help you choose a path so you don't enter the plant area. Don't hesitate to install some of these solar garden lights, so your garden will get perfect lighting at night. Solar garden lights from ylighting.
So that your garden path as well as your green grass looks perfectly at night, then you can use spotlights with poles that are not too high. Use these lights along your garden path to help light up your garden at night. Choose and use lights that have white lighting to make them look brighter and brighter. Garden path lights from ylighting.
3. Hidden light
Hidden lighting is another choice of exterior lighting decoration. This kind of lighting is the best choice to highlight areas like under the floor or walls.
This hidden light that is applied to the stairs and concrete roads has white lighting so it is very suitable for use at night because it will be very bright and help your night activities while outdoors. This hidden floor light will reflect the light towards the concrete fence evenly. Hidden light on stairs and concrete roads from digsdigs.
Another option for an outdoor hidden light idea is to apply it at the bottom of the floating bench to accompany your dinner while on the porch decoration. This lighting has orange lights so it seems more dramatic and warmer of course. Use some outdoor wooden dining tables as a perfect and more natural combination. Hidden light under the floating bench from digsdigs.
4. Lighting near the door
As the direct access to the house, a door should have good lighting. The lighting should be bright enough to let you see the keyhole clearly. Thus, you can open and close the door easily, without having to grope in the dark. Put the lighting on the ceiling to make it more elegant.
To warmly welcome your guests or family who come to your house, then you can use a lantern chandelier that has a vintage and classic style. You can choose a lamp with orange lighting to bring a warmer and more romantic outdoor feel when you sit on a wooden chair with your partner. Classic vintage lantern lamp from theinspiredroom.
If the lantern that is installed on the wall next to the door does not illuminate at night, then you can use additional lights, namely a chandelier that has large enough size. These two lamps are suitable for decorating the French country porch which has a modern touch. Green plants that are applied to large containers are also a beautiful and beautiful finishing touch. Combination of walls lantern and chandeliers from theinspiredroom.
Exterior lighting decoration is important in the fall and winter. You have to make sure there is enough lighting outside, so it's easier for guests to go to your house. You can design it to direct them to the entrance. Putting the lighting around the trees, shrubs, and lanes to provide a welcoming and elegant vibe is also a good idea.
(Visited 124 times, 1 visits today)
Tags:
Exterior lighting idea
Last modified: June 8, 2022