Incorporating natural touch in your bedroom decor is important to create a warm impression. You can insert the natural touch by using wooden material for the bedroom furniture, like a for the bedframe, table or nightstand, wardrobe, and chair. But it would be an interesting bedroom decor if you can make your own furniture with the DIY project. For this idea, you can use some wooden pallets. The wooden pallet is ideal to utilize in DIY projects. The best thing about producing pallet furniture is that the majority of the designs are simple to Do It Yourself (DIY) ideas that necessitate very little hard work and basic tools.
What can you make with wooden pallets? You can use them to make a bed frame and headboard. This DIY idea is simple to make. As long as you have basic tools, a little hard work, and creativity, you can make it. To finish this DIY project, you can paint the bed frame in white color or let the natural color to get a natural look. To give an aesthetic look with your pallet bed frame, you can add a string lamp. Also, you can modify your pallet bed frame with some storage underneath to store your books or another item. Making a DIY pallet bed frame not only can make your bedroom looks different but also can save your budget.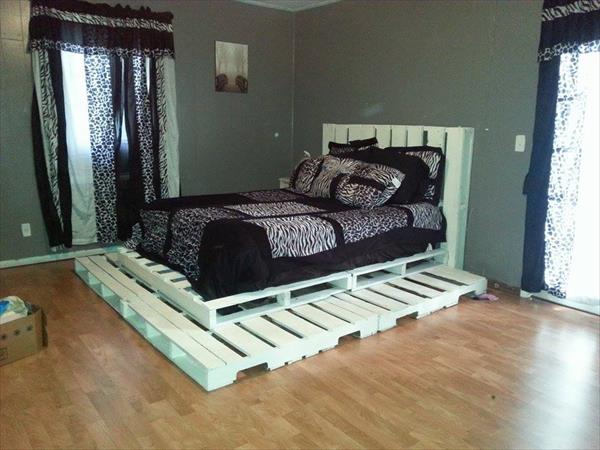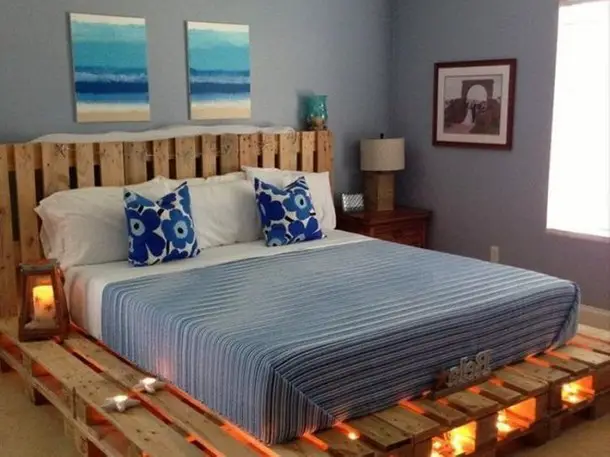 First of all, you have to understand why you would like a new bed to start out with. Your bedroom furniture may be the only difference between you and the mid-century appearance that you desire. Who knows, with a couple of decorative adjusts you may be able to remodel your own bedrooms to similar effect. Hopefully, those DIY pallet bed frame ideas above will give you some inspirations.
(Visited 224 times, 1 visits today)
Last modified: August 11, 2020