20 Easy Boho Touch for Your Summer Home Decoration
Decorating a house is something that must be done by everyone. With attractive decorations, everyone who lives in the house will not feel bored and don't want to go out of the house. For those of you who want to decorate your house, you can start by decorating the living room, family room, dining room, and bedroom.
In decorating parts of the house, first, you have to prepare the concept that you want to apply there. Because it coincides with summer, we recommend choosing the boho concept. Boho or bohemian concept is a concept that reflects freedom and simplicity with a modern and colorful look. Even so, but this style is full of aesthetic elements and far from being expensive. Because this concept is colorful, then to decorate a room into a boho style is an easy thing to do. You only need to collect items or interiors with bright colors like the atmosphere in this summer. You need to know that fabric is an important element in this concept. You can apply this fabric to pillows, curtains, carpets and wall decorations. Choose colorful fabrics and have motifs and don't forget to combine them with ethnic and natural elements that you can find around you. You can find ethnic elements in unique knick-knacks such as statues or paintings. And for natural elements, you can put plants in pots to become decorations in the room. But don't forget to always water it to keep it green and fertile. For a boho style to more appear again, you can choose antique or old furniture, but of course it still works. Place the furniture so that it can be seen, make everyone feel amazed. With a mix of free, simple, natural and colorful, a room will become more attractive and will not be boring. So, below we present some pictures of the Boho concept for Summer Home Decoration that you can choose.
Boho Things To Be Brought for Your Living Room
Boho Ornaments for Bedroom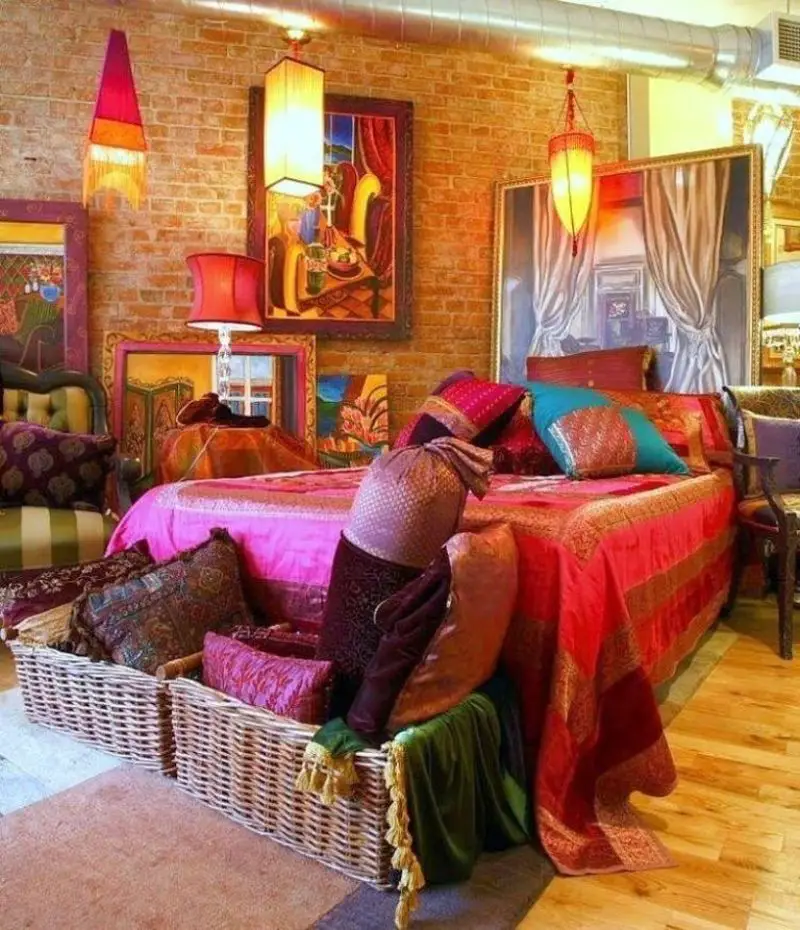 Cozy Boho Bathroom Ideas
Rug Ideas To Strengthen Boho Style Impression