21 Easy Ways to Combine Certain Home Styles to Achieve the Desired One
Decorating a room in a house is fun. With good decoration, it will create a stunning display of a room, so you will feel satisfied, comfortable and proud of what you have done. You can decorate almost all parts of the house, such as living rooms, bedrooms, kitchens, and bathrooms. In decorating the room, the most important thing is to determine the theme to be applied to the room. Choose a theme that suits you personally and your desires. Actually, all the themes will look good, but the most important thing is the comfort of all members at home.
There are many themes that you can choose as the theme of decorating your home. The farmhouse concept, rustic and boho style are concepts that you can try. These three themes are simple, natural, warm but still luxurious. The farmhouse is a decoration that applies a rural atmosphere that is calm, comfortable and blends with nature. The design of the farmhouse usually uses warm colors. Next is rustic, this theme is actually similar to a farmhouse, but rustic is more identical to natural wood and stone elements without finishing. And then for Boho style, this theme is suitable for you who have a free soul and like colorful themes. and this is a cheap concept because you can use items that are around you. The element that is very attached to this theme is fabric, of course, the fabric is colorful and has a certain motif. These motifs are usually ethnic motifs that are then used for decoration in the room. These three themes are good themes, but you should be able to combine with other themes such as modern, classic, or minimalist themes to create a stunning home space decoration. Below we have provided several images of combine certain home styles to achieve the desired style that can inspire you. Let's see it!
Warm yet trendy Farmhouse-Modern home styles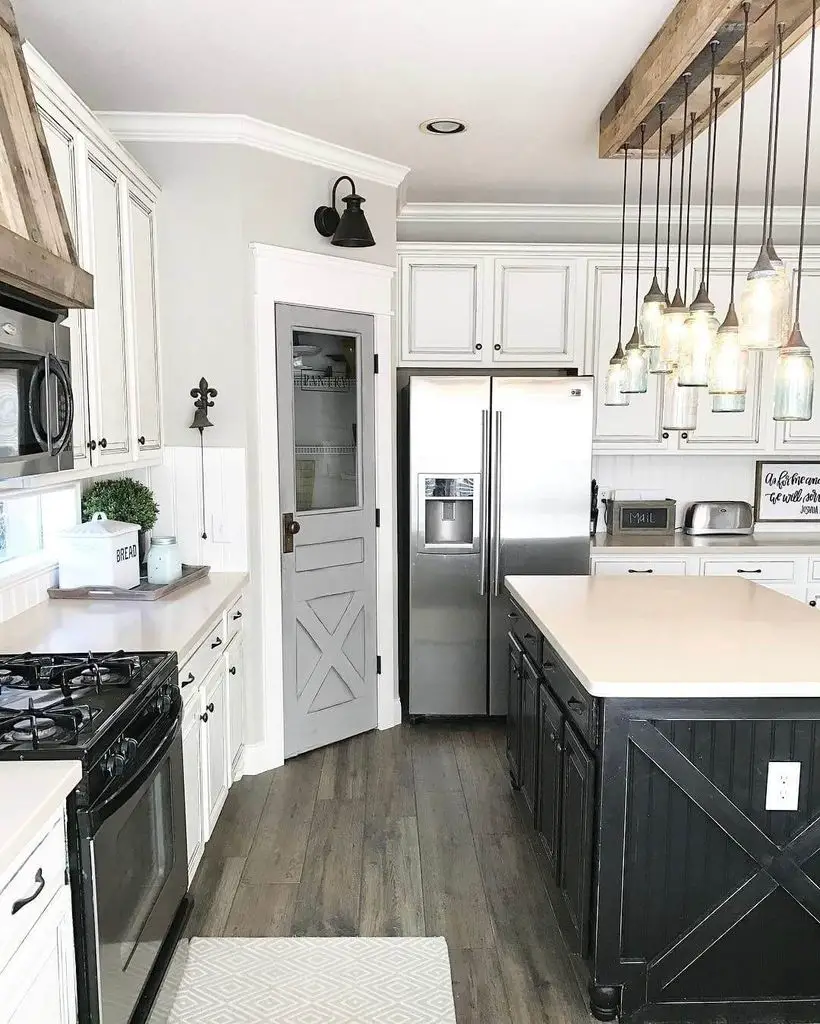 Cheap but luxurious Rustic-Classic home styles
Not excessive but pretty colorful Minimalist-Boho styles