Having a long narrow kitchen can be troublesome if you don't choose the right decoration. Try to maximize the use of a kitchen cabinet to make your kitchen look bigger and comfortable. A perfect rustic kitchen cabinet design will create what you aim for. Here are 5 rustic kitchen cabinet designs you can consider.
1. Simple Wooden Cabinet with Black Granite
If you are looking for a rustic kitchen cabinet idea, try to go for a simple wooden cabinet with black granite. This cabinet design combines the use of wood for shelves and panels and black granite as a counter top. This perfect combination makes your kitchen more spacious and homy.

2. Classic Dark Wood Cabinet
Classic style will always be a perfect match for a kitchen cabinet idea to utilize in your kitchen. The use of dark wood material in a cabinet will bring a warm touch. This dark wood cabinet also accentuates the classic luxurious impression yet with a rustic feel. You will feel no longer your kitchen is too long and narrow.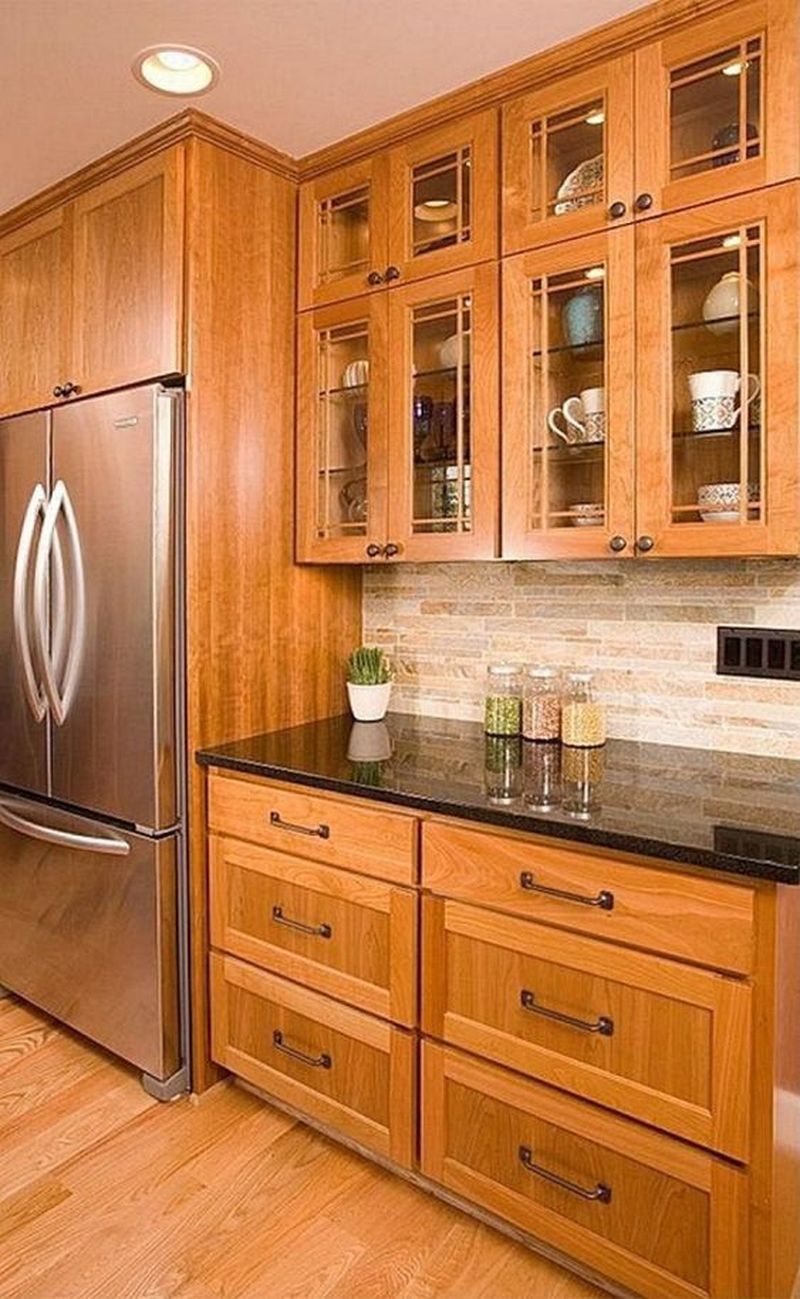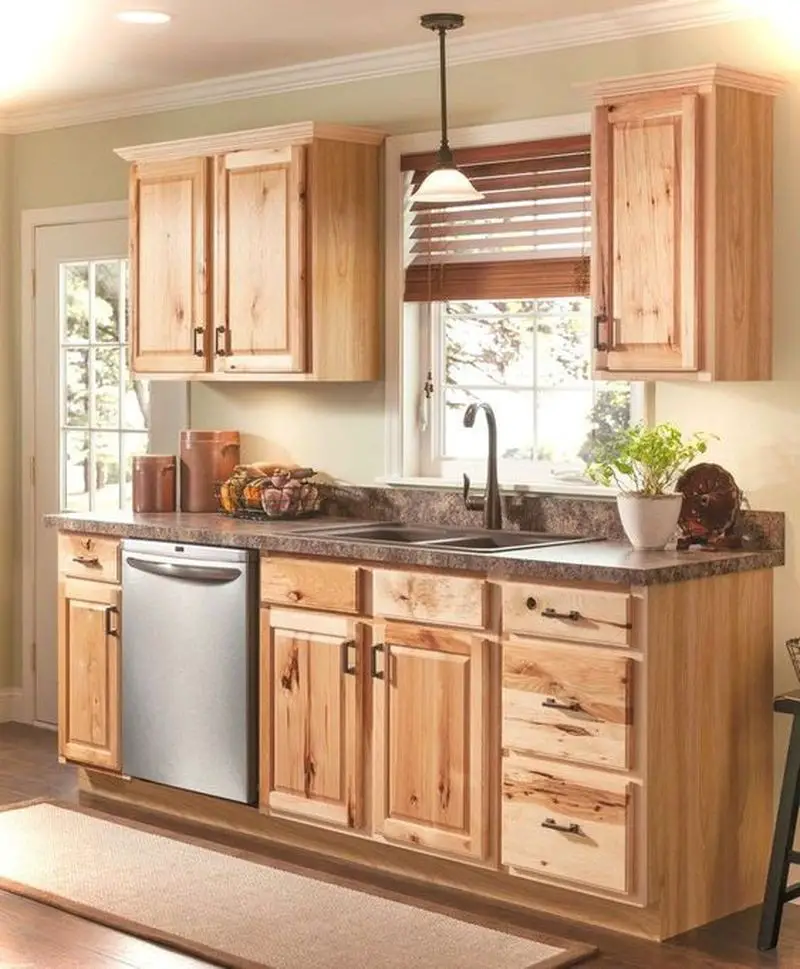 3. Pine Wood Cabinet with White Shelves
Apart from the wooden material lasts long, the use of wood for a kitchen cabinet design will give the spacious effect to a long narrow kitchen. Use pine wood material and match the design with the white color. Paint the shelves with white to create contrast. You will figure out that the rustic style of pine wood cabinet goes well together to the kitchen look.
4. Gray Cabinet with Wooden Hanging Shelves
Create a vintage look for your kitchen by utilizing a painted-gray cabinet with wooden open hanging shelves. Use gray color to your cabinet design. Add wooden hanging shelves to give best blend variation to make the kitchens space bigger.

5. Re purposed Kitchen Cabinet
Dare to be different? You can use the re purposed wood as the material for your kitchen cabinet design. Your kitchen will look unique and give the rustic feel. Put the cabinet near the window to aim for an airy and warm effect.
Have you decided which rustic kitchen cabinet that best suits your long narrow kitchen style? Try to utilize it to make your kitchen look spacious.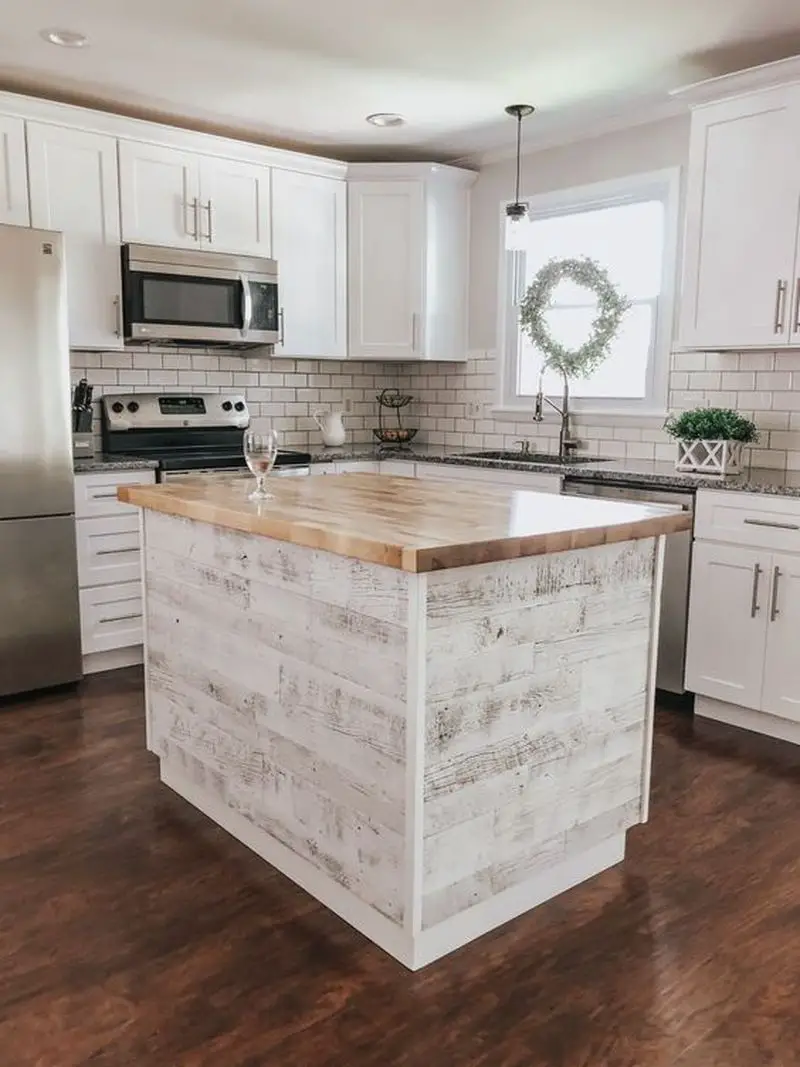 (Visited 809 times, 1 visits today)
Tags:
Designs for your Long Narrow Kitchen
Last modified: October 22, 2021