Art deco is a style of interior design and architecture that was popular around 1920-1930. Contemporary, lavish, and elegant are the hallmarks of this design concept. And, here are five art deco-style house designs that will inspire you.
1. Art deco kitchen with a combination of pink, gold, and blue
Bringing art deco vibe to the kitchen area can be an attractive option. You can embed soft pink on the terrazzo, which brings the midcentury atmosphere into the kitchen. Invest in the blue cabinetry and gold faucet too. These bold colors can perfectly blend with the white-plastered wall.
2. Art deco-style furnishings as a great statement
The 1920's furniture is a good statement for your art deco living room. So, do not hesitate to jazz up the room with ebony-made, curved furniture. Some symmetrical and timeless geometric designs are essential to art deco traits as well. And for the final touch, a metallic blue rug brings a glamorous look to the floor.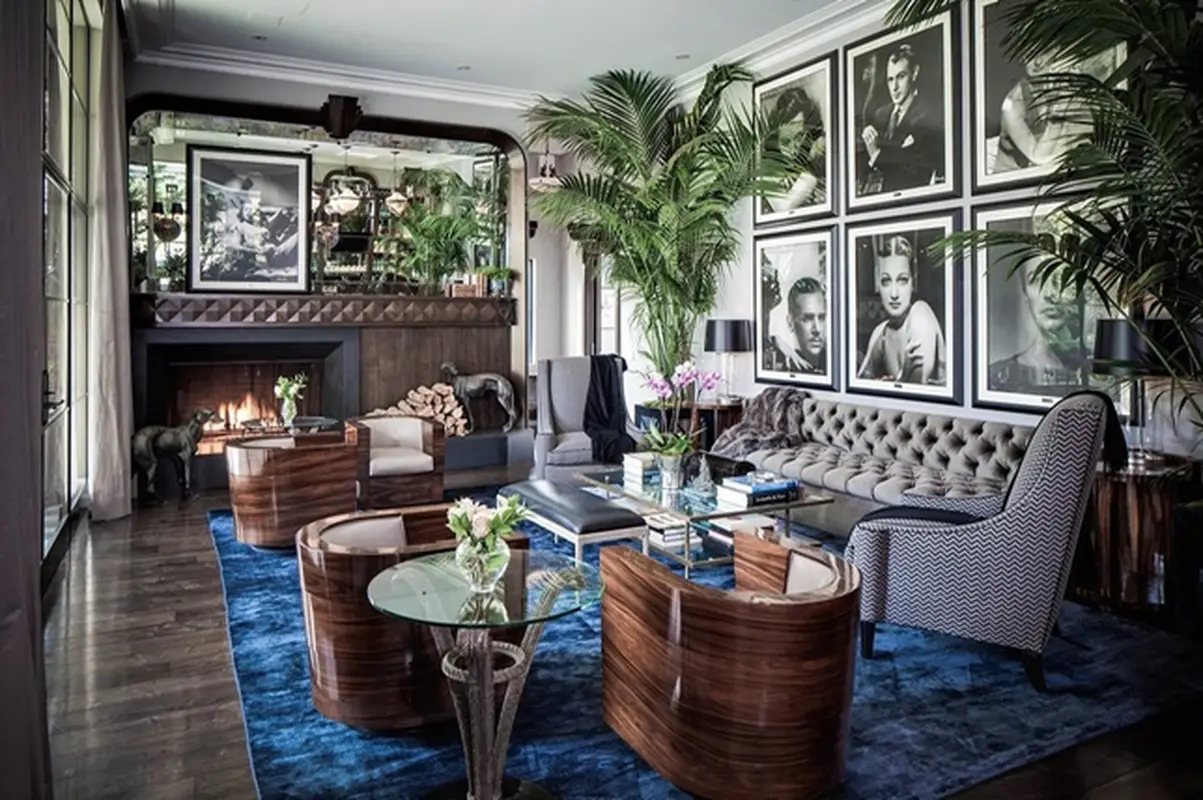 3. Modern art deco bathroom with yellow accent
This art deco bathroom receives unique treatment on its ceiling. Boasting high profile tub with a black mantle. Then, the backdrop is painted yellow, giving a lovely point of interest. No less important, black and white tiles make everything.
4. Moss blue and burgundy as the highlight
This art deco-style house merges bold colors featuring a simple yet welcoming design. Moss blue is applied to window and door frames. Meanwhile, burgundy accentuates the outer frame, which provides an artistic look. The combination of both is certainly the right choice to get rid of the stiff impression on the white wall.
5. Geometric designs furnished with bold blue
Bright blue blends with purple, while some details are given injections of pink and gold. The bold color selection also makes each ornament steal the attention in their own way. And, as a great focal point, a geometric purple rug perfects the art deco mood.
In art deco style, you have no limits when choosing colors. It is very different from a minimalist or modern design. Accordingly, you can perform a variety of colors in a room, including bright and striking colors. Then, are you thinking of remodeling your space into an art deco-style house?
(Visited 258 times, 1 visits today)
Tags:
art deco style
,
colorful house design
,
home decoration
,
interior design
Last modified: October 21, 2022