How does your kitchen cabinet look like at home? Is it satisfying enough? If not, you probably need some new design ideas. If you are aiming for a modern, classic look kitchen cabinet, some of these examples might inspire you.
Nowadays, the kitchen has become more of an open space at home. As "the heart of the home", the kitchen is also an open heart. There are kitchen cabinet ideas that you can consider for what you have at home.
Here are the top five (5) modern, classic look kitchen cabinet ideas for you:
1. The White Raised Panel Kitchen Cabinet.
There are two types of the white panel you can do for your kitchen cabinet: Frosty White or Satin White. For a cool, calm ambiance, choose Frosty White as your kitchen theme. Satin White is for a more elegant kitchen theme.
2. The All-Grey Kitchen Cabinet.
Would you like to go simple and timeless? The all-grey kitchen cabinet is the answer. It is both modern and classic because you can easily combine grey with anything. It also gives your kitchen a sense of coolness and elegance.
3. The Patterned Cabinet.
Dominating the whole kitchen with the same, neutral color (like all-white or all-grey) can make it look a bit dull. You can also have the matching pattern on your stools by the kitchen island.
4. The Dark Mahogany Raised Panel Cabinet.
Dark, mahogany cabinet is another option for a neutral color. Not only looking classic, but this option also makes your kitchen look traditional and modern at the same time. The kitchen countertop should have a dark appliance trim for richer, darker accents.
5. The Cerused Oak Kitchen Cabinet.
Besides mahogany, cerused oak is another excellent choice for your modern, classic look kitchen cabinet. To complement its look, let the natural shine in from the kitchen window. Have a pair of circular, pendant lights for its contrast too.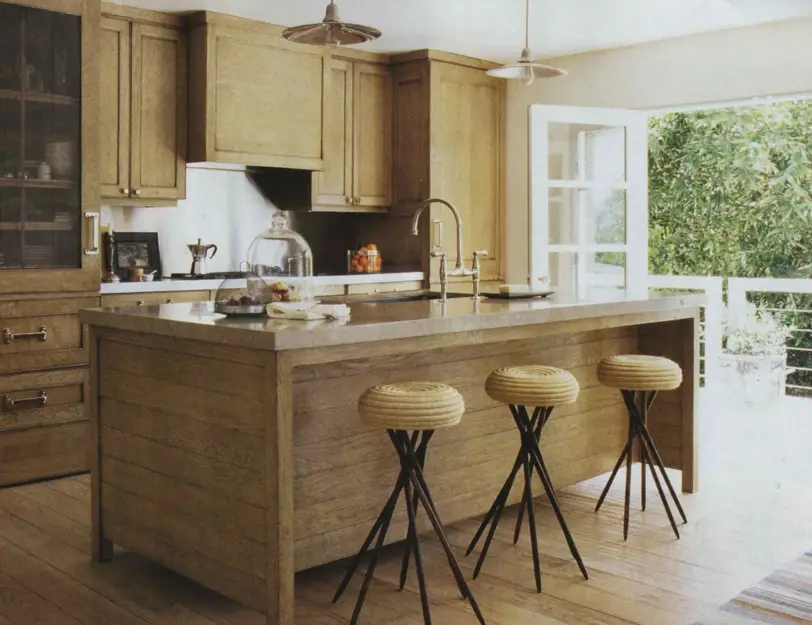 Here are five (5) modern, classic look kitchen cabinet ideas to consider. Which one do you like best?
Sources:
(Visited 245 times, 1 visits today)
Tags:
classic kitchen cabinet
,
Classic Look Kitchen Cabinet Ideas
,
kitchen cabinet
,
kitchen cabinet design
,
kitchen ideas
,
modern cabinet for kitchen
Last modified: October 21, 2022