Boasting clutter-free and bright living as the value of a rustic Scandinavian kitchen, it may not come as a surprise if more and more people switch their preference to this style. With many distinctive variations to try, we urge you to continue reading about some of the most selected ideas in how to utilize the design.
Copper Pans and Pots
Rustic often incorporates earthy colored metals, and it's obviously what you should do. Consider changing your pans and pots to copper cookware over the kitchen area, and be careful not to go overboard as you don't want them to overpower the other elements instead.
Color Combinations
While white is often the national color for everything Scandinavian, feel free to combine it with other colors and materials to create stunning contrast and to prevent you from getting bored. Crisp whites will work well with a kitchen wood cabinet and beige table, for instance.
Lighting
Besides using natural light, you can also incorporate rattan pendant lights for that dose of texture and style, especially when night hits. These fixtures inject rustic charm, and they definitely won't hurt your pocket.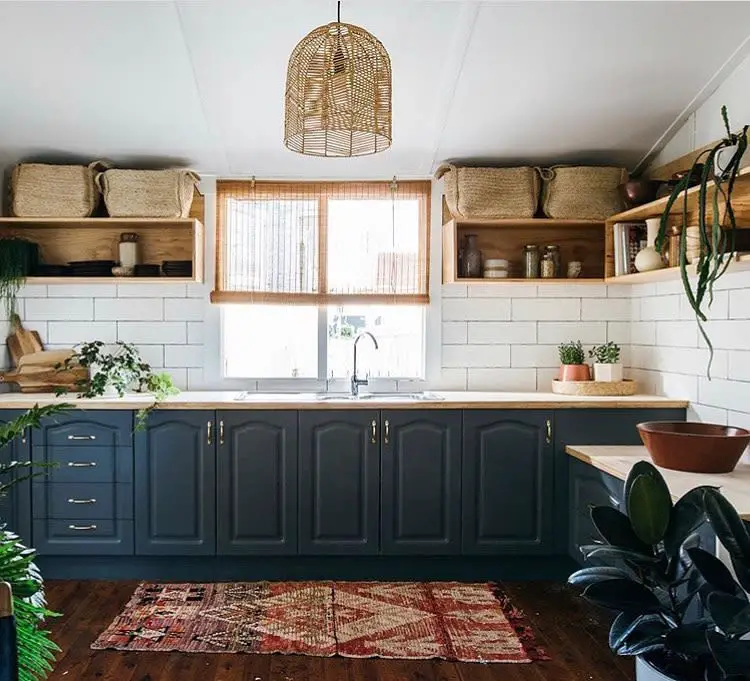 Open shelving
Speaking of a cabinet, however, we suggest you go with an open kitchen cabinet for that bolder styling approach, mainly if your home is a little bit industrial-inspired. Regardless, displaying your ingredients and utensils already gives the decoration your kitchen needs anyway.
Industrial accents
Finally, speaking about industrial, consider placing industrial dining table and bar stools, before completing the whole look with metal accent mirrors.
Those are some rustic Scandinavian kitchen ideas we highly recommend. What intrigues you the most?
(Visited 225 times, 1 visits today)
Tags:
kitchen
,
Rustic Scandinavian Kitchen
Last modified: September 21, 2022