A backyard can be converted into the most relaxed and soothing place in the home. However, it happens only if you know how to arrange the area. For example, you can try investing in a pool feature to bring a sense of freshness into the backyard. What's more, it will also be a good, long-term asset for your home. So, here we've collected for you five in-ground pool design ideas that can inject a luxurious impression to your backyard.
Choose an In-Ground Pool with a Natural View
Manage the view of the outdoor surroundings to help you highlight your in-ground pool design. For example, you can create a lovely garden with pergola features around the pool area as an accent.
Get Extra Features to Highlight the Pool Design
Stand out your pool charm by giving it some extra features. For instance, you can pull its luxury, royal feeling by setting a wonderful fountain or a small bridge that can take you back to the scene of a castle moat.
Add Gazebo to Provide a Comfy Spot to Unwind Around the Pool
Jazz up your pool landscape by building a gazebo. It looks very classic (of course!) and also offers an understated elegance to the pool design.
An In-Ground Pool Designed with Timber and Stone
The use of stone and timber can present a luxurious finish to your pool design concept. Also, another essential thing to note is both can add a more natural experience to your pool treatment.
Choose a Beautiful Pool Tile Accents
Sometimes, you don't need much effort in designing the pool. A single upgrade—if you can plan it in the right way—can actually produce more leverage. For instance, just pick decorative tiles to improve your pool finish.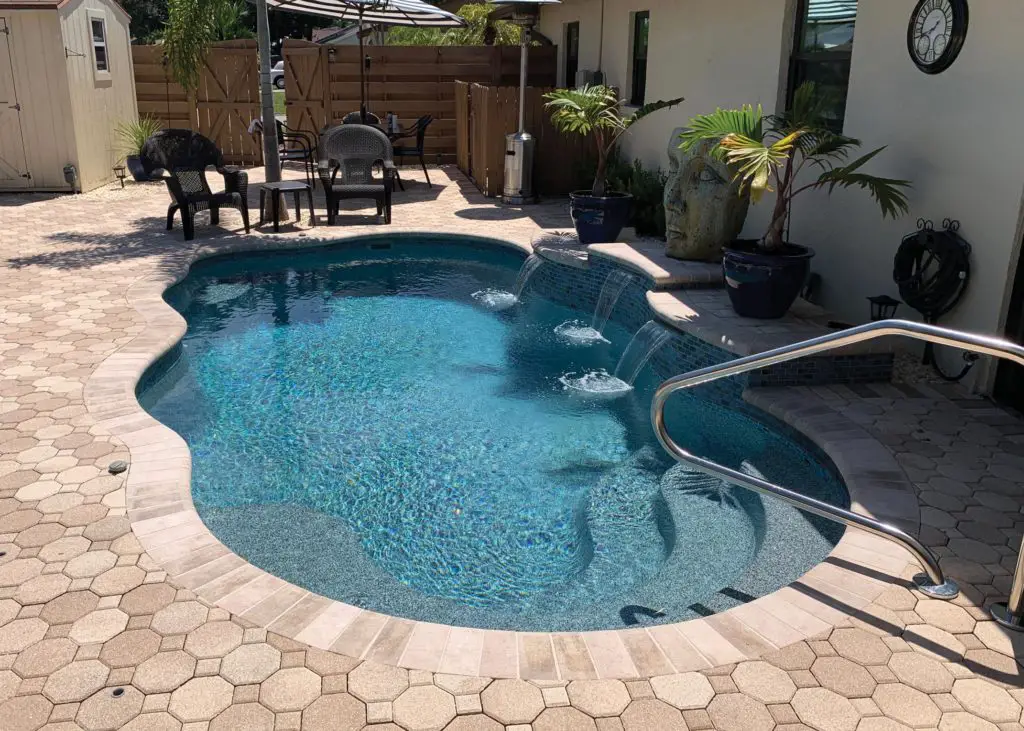 Got inspired by the ideas above? Well, many people fancy in-ground pool design because it feels more integrated with the backyard area. Moreover, its design can draw a luxurious feeling easily to the yard.
(Visited 174 times, 1 visits today)
Tags:
backyard decor
,
garden pool
Last modified: September 28, 2022