When you are tired, then you will go to the bedroom to rest. The bedroom is a private room that must be designed comfortably and beautifully. And to get a comfortable and beautiful appearance, you must pay attention to several things such as bedroom lighting, bedroom color and important facilities there. Of the many facilities in the room, the bed becomes the main facility there. In choosing a bed, besides considering the choice of material and size, you must also consider the existence of a headboard. That's because the headboard has an important function for a bed. In addition to leaning back, the headboard is also useful for beautifying the look of the bedroom. And there are several headboards that you can choose, including leather headboard, upholstered headboard, and wooden headboard
Leather Headboard
To give an elegant and classy impression, then you can choose a leather headboard for your bedroom. There are many colors you can choose such as black, white, brown, red, or blue. And don't be afraid of the price offered from this leather headboard. That's because now you can find a leather headboard from synthetic leather that doesn't cost as much as genuine animal leather.
Upholstered Headboard
For you who have a simple bedroom style, then an upholstered headboard is one type of headboard that you can try. With soft material, it will make you feel more comfortable when leaning on this headboard. And, another advantage of this headboard is that you can cover it with any fabric you want. So, you can design this headboard according to what you want.
Wooden Headboard
If you want a warm and natural look, you can place a wooden headboard in your bedroom. There are many shapes of wooden headboards that you can choose from. And, you can also make this headboard yourself. Usually, this wooden headboard is applied to the bedroom in a farmhouse or rustic style. It will look beautiful and amazing of course.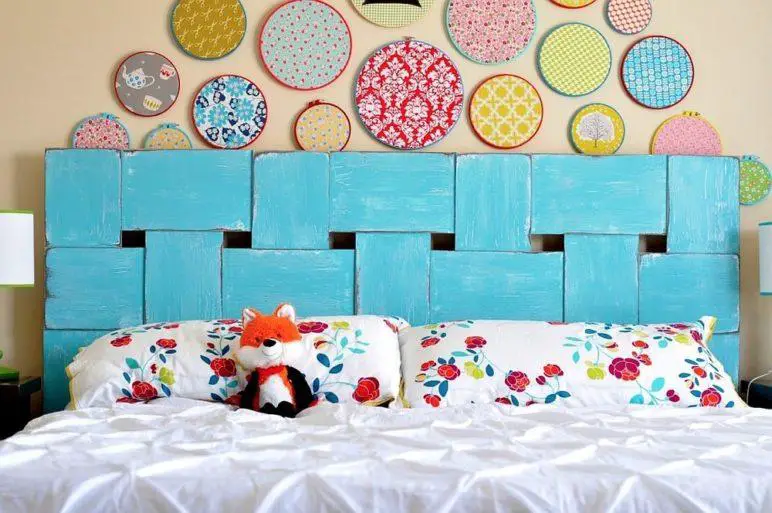 In choosing a headboard for your bedroom, it would be better if you choose it according to your bedroom concept. Besides being useful for leaning your body, the existence of a headboard will also give a beautiful appearance there. There are many headboard designs that you can choose from, but here we recommend you choose a leather headboard, upholstered headboard, or wooden headboard. All three headboards have their respective advantages. So, don't hesitate to choose one of these headboards to be applied to a comfortable bedroom in your home. Good luck!
(Visited 130 times, 1 visits today)
Tags:
Bedroom Headboard
Last modified: October 6, 2022