The room where you can get together with your family and friend in an intimate ambiance is the dining room. In this room, you can share your love through quality time and surely some delicious food. But, one thing that makes it cozy is the design. Some people may be confused about choosing the right decoration for this important room. Now, rustic comes with its natural look from wood, rattan, brick, and metal which will make everyone amazed.
In a rustic dining room decor, the focal point of the room is the dining table itself. More unique the dining table, the more interesting it is. Wood is the material that is commonly used for a rustic dining table. Though a rustic dining table looks aged, it will totally give a certain impression for the whole dining room look. For example, a dining table from oak, barn wood, or reclaimed wood gets its popularity to complete a rustic dining room. With touches of the farmhouse, vintage, or industrial, a rustic dining table will make an unforgettable dinner.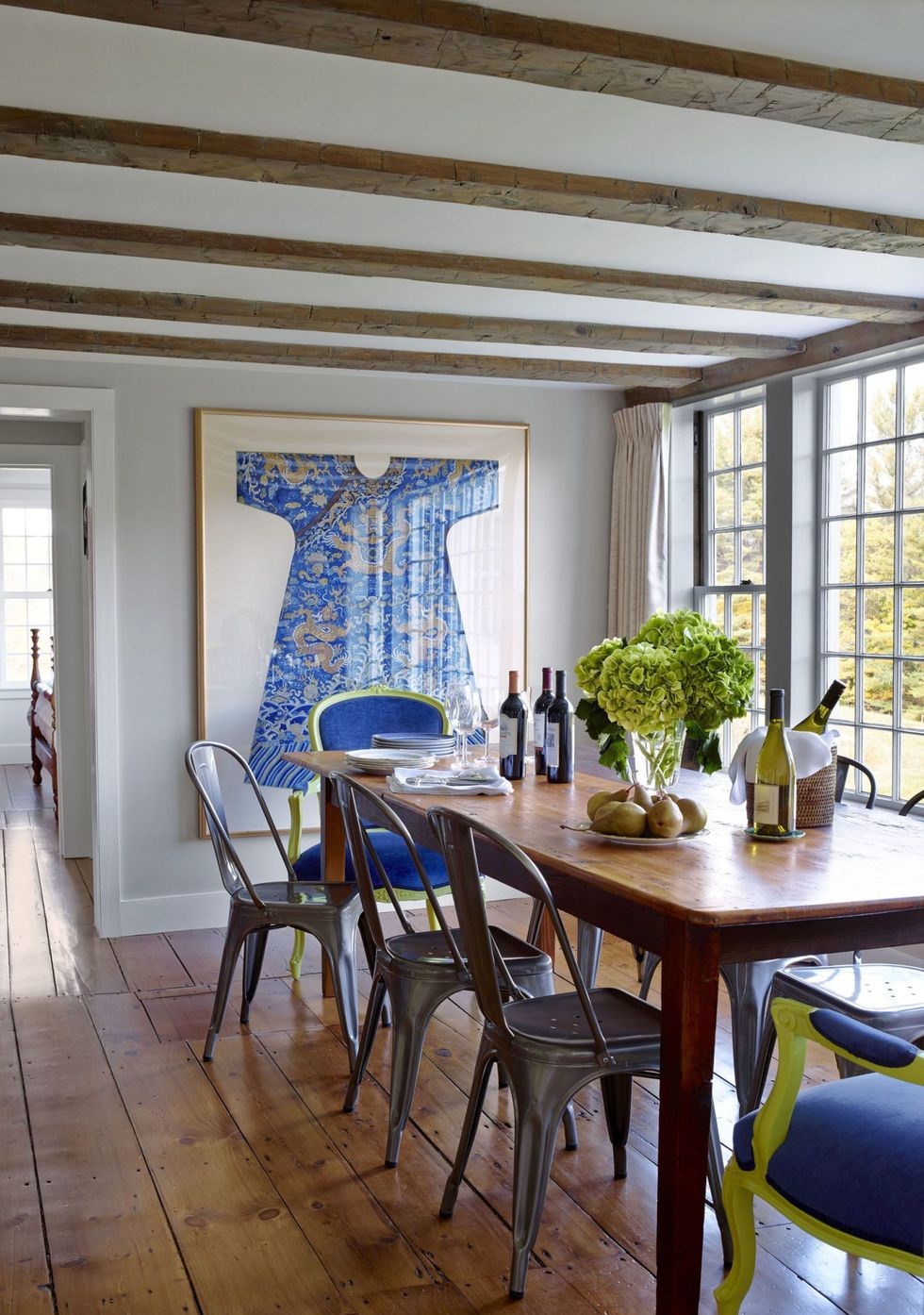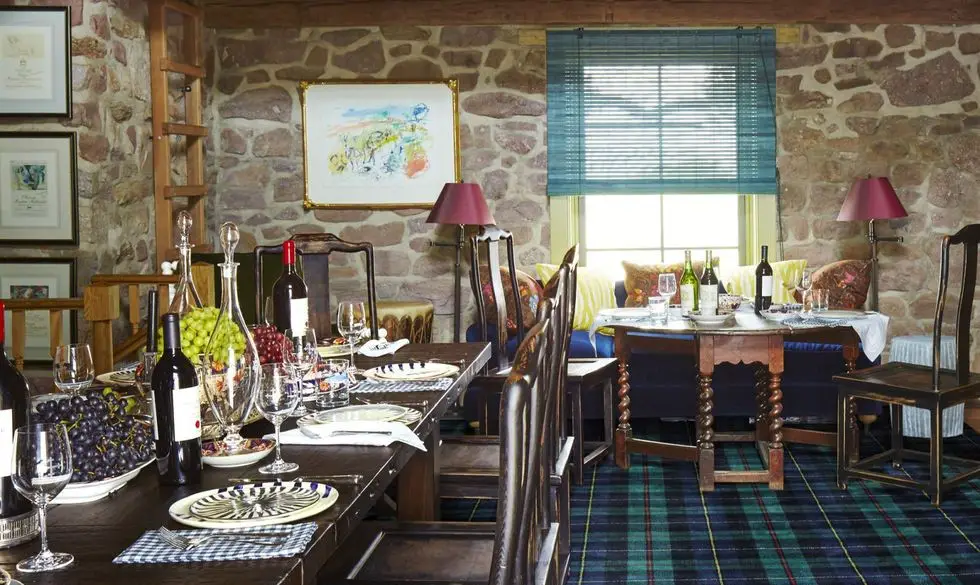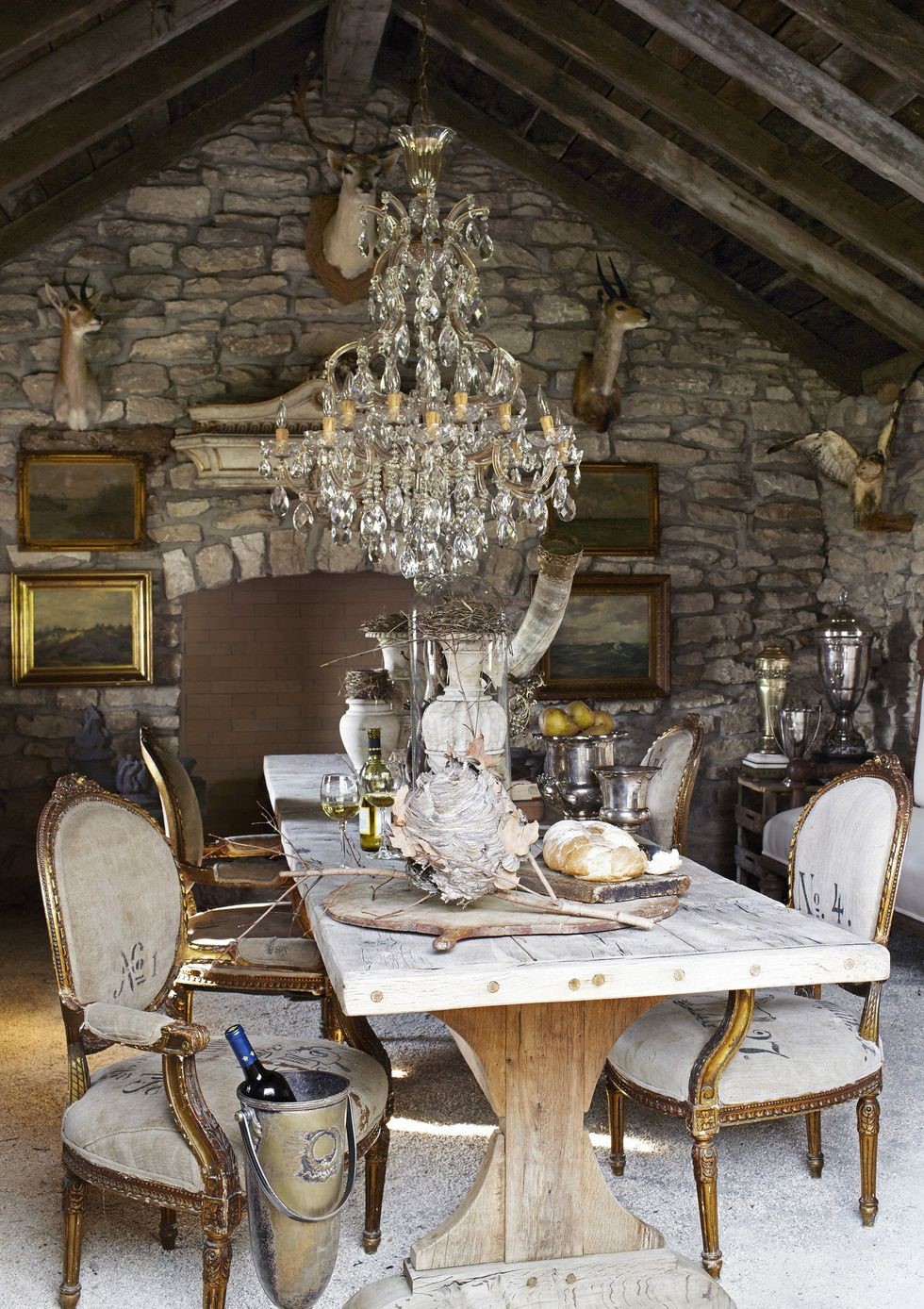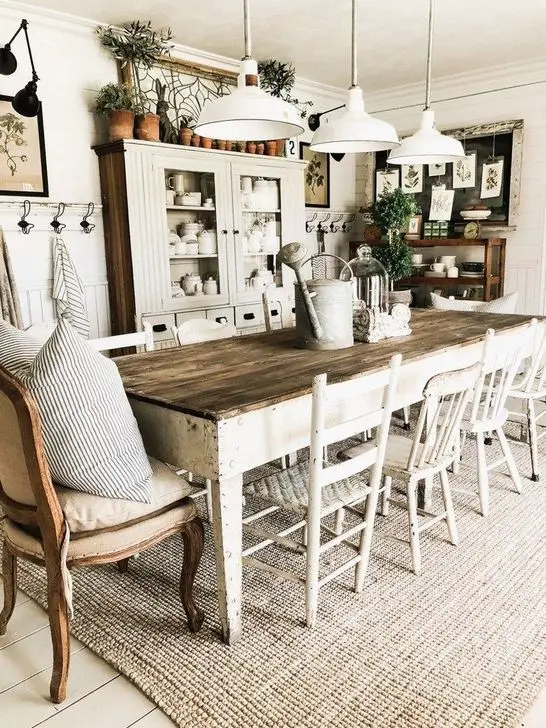 What about your dining room? Will you choose rustic as its decor? Now, have a look at some examples in the gallery, and find how mesmerizing a dining room with a rustic dining table. Moreover, it will fit well with rustic wall decor made of brick. A rustic dining table will not always be used as rustic home decor. It can be used for modern home decor to make an aged look. Also, it makes a classic look combined with an old chandelier. The durability of wood will make it stays longer and sturdy.
In addition, to make your rustic dining table more beautiful, you can add some ideas of a centerpiece or put a vase of flowers. For instance, to create a romantic ambiance in your dinner, light up some candles. Put your candles on a classic candle holder to make a perfectly rustic look. To enhance your dining room decor, you can have some wooden or iron chairs. On the other hand, you can set a glamour dinner with a rustic dining table. Some modern vintage chairs and a nice chandelier. A vase of white flowers can be the right centerpiece to create a luxury look of your rustic dining table.
(Visited 288 times, 1 visits today)
Tags:
Rustic dining table
Last modified: October 5, 2022