100 DIY Fall Home Decoration References
Fall will serve you with a pretty colorful environment. Related with that, decorating your home with the same atmosphere is such a good idea. You can bring the spirit of fall season inside your house which is great! Confused on how to do this in a cheap way? Well, the answer will be DIY projects! Just with a little bit of creativity, you can juggle your home into a pretty fall atmosphere look. Even more, you can have the decoration that you really want based on your own personal taste.
If you are wondering about what kind of cheap thing you can make, then the first thing you should consider is gathering the possible materials. Simply find it around your home environment. You can utilize the colorful dried leaves, dried twig, pumpkin, your old mason jar, any rope that you have, ribbon, etc. Use those materials to create the garland, wreath, decorative lighting, or as the complement of your dining table centerpiece. Awesome, right? Scroll down to find the design references!
Maple Garland from Woohome
Sock Covered Jar Candle Holder from Woohome
DIY Tablecloth with Maple from Woohome
Maple Bowl from Woohome
DIY Candle Holder from Youandkids
Gray Pumpkin Ornament from Youandkids
Fabric Pumpkins from Youandkids
Painted Pumpkins from Youandkids
Maple Garland from Youandkids
DIY Centerpiece Decor from Youandkids
Wooden Centerpiece with Pumpkins and Pine Cone from Sarahblooms
DIY Centerpiece Decor from Sharemywriting
DIY Gourd Vases from Decorextra
Cinnamon Stick Candle Holders from Decorextra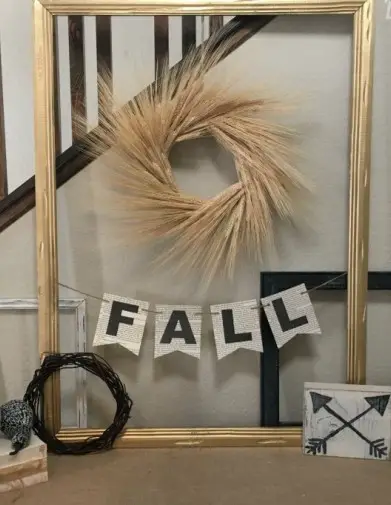 DIY Wheat Wreath from Decorextra
Maple Covered Jars Candle Holder from Decorextra
DIY Tree Stump Candle Holders from Decorextra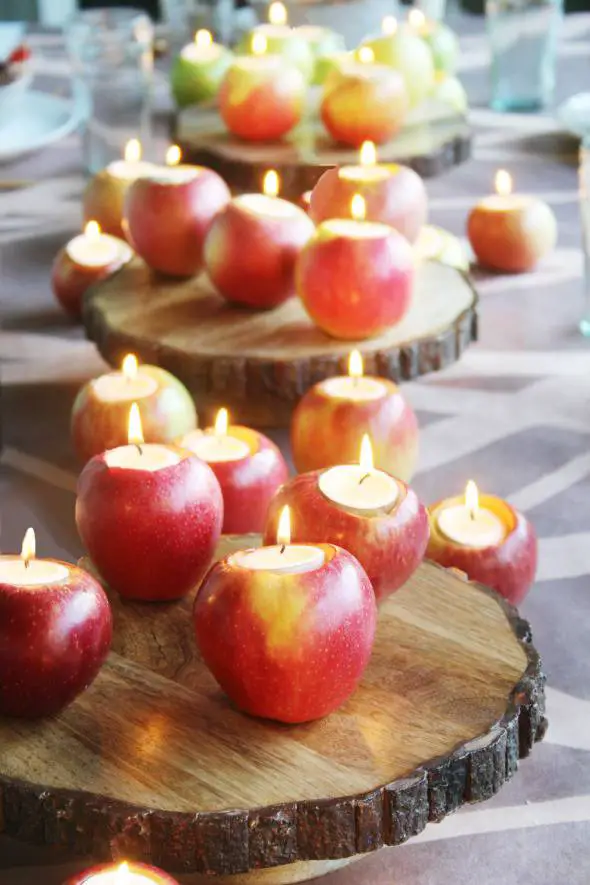 Apple Candle Holder from The Unlikely Hostess
Wooden Pumpkins Ornament from The Unlikely Hostess
Pine Cone Centerpiece from The Unlikely Hostess
DIY Vase Mason Jar from The Unlikely Hostess
DIY Chalkboard Sign from The Unlikely Hostess
White Pumpkin Vase from The Unlikely Hostess
Pumpkins Candle Holder from Diyjoy
Rustic Twig Table Runner from Diyjoy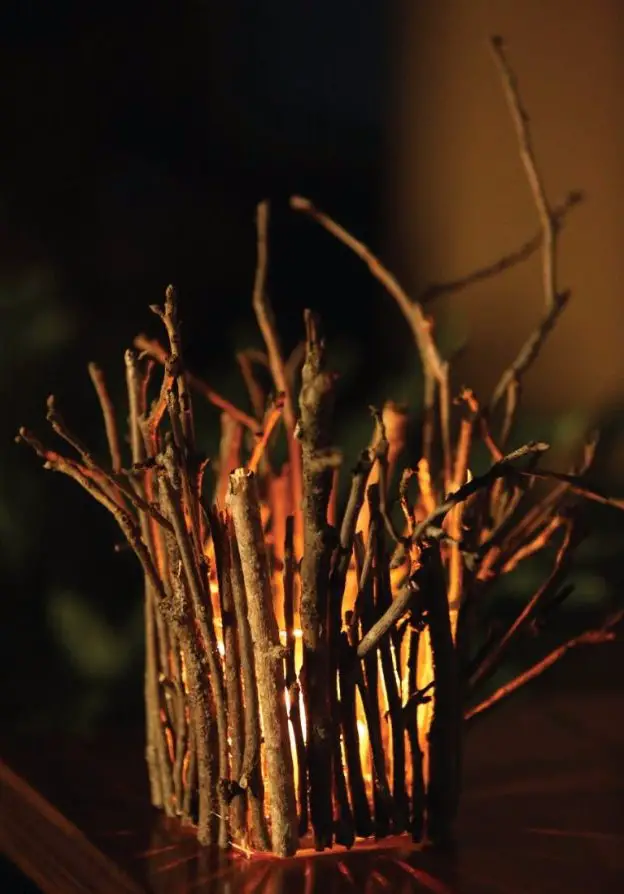 Twinkling Twigs Luminaries from Diyjoy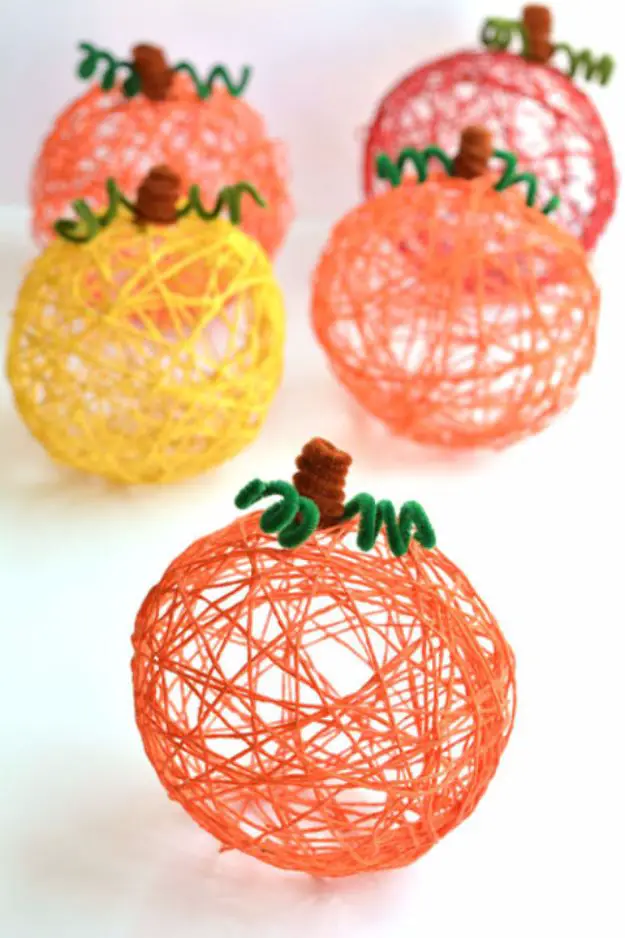 Yarn Pumpkins Ornament from Diyjoy
Small Pumpkins Vase from The Budget Decorator
Pumpkins Lantern from The Budget Decorator
Painted Pumpkins from The Budget Decorator
Gold Pumpkin Candle Holder from Southern Yankee Diy
Floral Pumpkins from Diywithmyguy
DIY Wreath from Homebunch
Pumpkins Centerpiece from Homebunch
Velvet Pumpkins from Homebunch
Painted Pumpkins Centerpiece from Homebunch
Yarn Pumpkins Ornament from Homebunch
DIY Weaved Pumpkins from Homebunch
Pink Velvet Pumpkins from Digsdigs
Painted Pumpkins from Digsdigs
White Painted Pumpkins from Digsdigs
Burlap Covered Candle from Homedit
Gourds Candle Holder from Homedit
Pine Cone Centerpiece Decor from Homedit
DIY Floral Pumpkin from Homedit
Colorful Pumpkins Centerpiece from Homedit
Pumpkins Ornament Centerpiece from Homedit
Orange Pumpkins Candle Holder from Diynetwork
DIY Autumn Leaf Fairy Lights from Love And Marriage Blog
Colorful Pumpkins from Love And Marriage Blog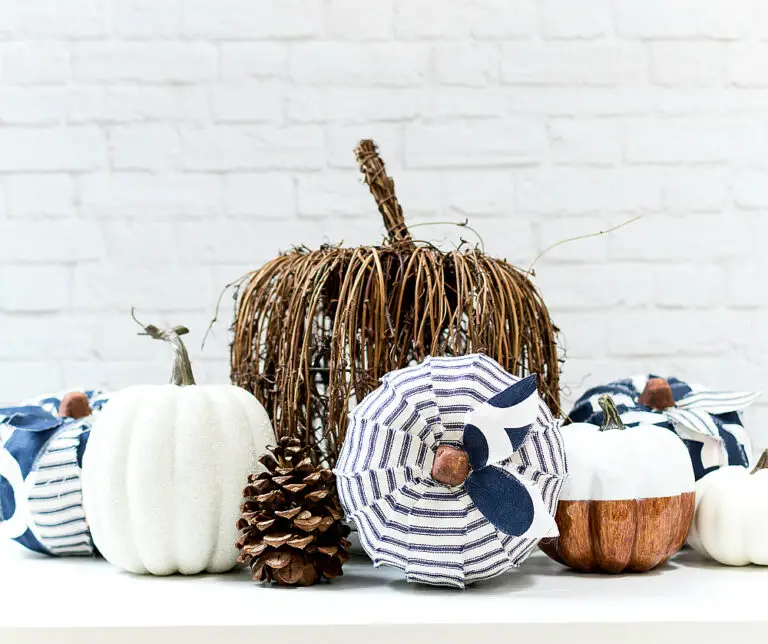 DIY Pumpkins Ornament from Love And Marriage Blog
Wood Bead Garland from Myhomeandtravels
Decorative Pumpkins from Lushome
DIY Pumpkin Ornament from Lushome
Beautiful Pumpkins Vase from Lushome
Pumpkin Candle Holder from Lushome
Carving Pumpkins from Lushome
White Pumpkins Centerpiece from Lushome
Decorative Lantern from Lushome
Burlap Pumpkins from Followtheyellowbrickhome
Decorative Mason Jar from Housenliving
Maple Wreath from Housenliving
Paper Pumpkin from Housenliving
Blue Pumpkin Vase from Shelterness
Decorative Candle Holder from Shelterness
Coffee Bean Centerpiece from Shelterness
Dried Corn Centerpiece from Shelterness
DIY Maple Wreath Centerpiece from Shelterness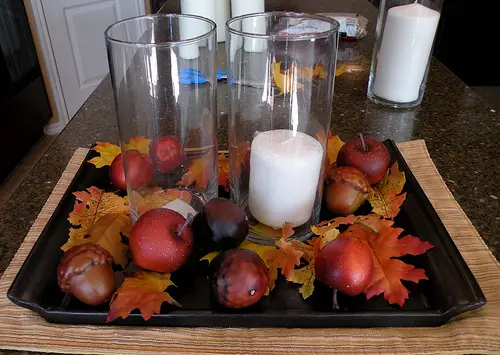 Apples and Candles Centerpiece from Shelterness
DIY Decorative Lantern from Shelterness
Maple Wreath on the Walls from Shelterness
DIY Mantel Decoration from Shelterness
Maple Garland and Painted Pumpkins from Shelterness
Maple Garland for Mantel from Shelterness
DIY Wire Pumpkins from Shelterness
White Painted Pumpkins from Shelterness
Fall String Art from Frugal Mom Guide
Fall Wreath with Maple Accent from Frugal Mom Guide
Painted Pumpkin from Frugal Mom Guide
DIY Pumpkins Mason Jar from Frugal Mom Guide
Pumpkin Flower Arrangement from Frugal Mom Guide
DIY Fall Gel Air Freshener from Frugal Mom Guide
Pumpkins Wreath from Onekindesign
DIY Burlap Pumpkins Ornament from Onekindesign
Fall Leaves Candles Centerpiece from Lushome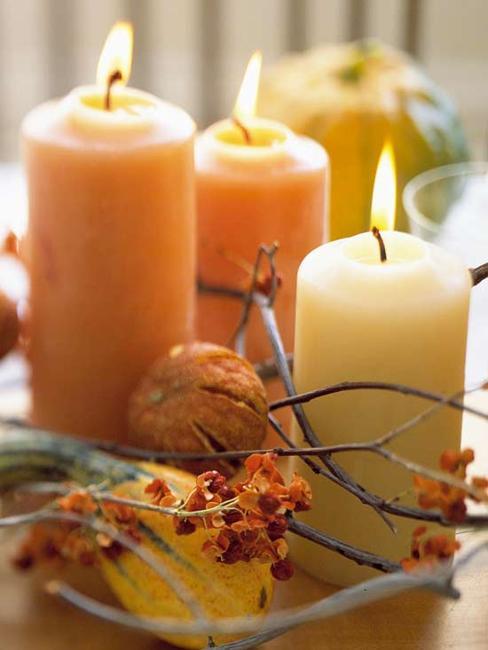 Centerpiece Decoration from Lushome
Fruits Centerpiece from Lushome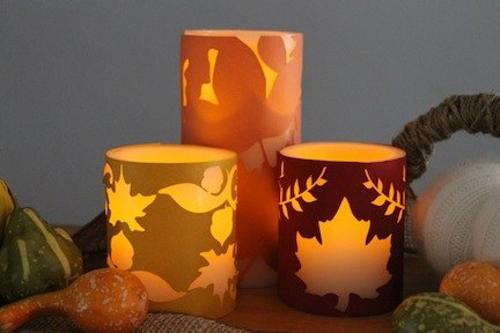 Unique Candles Centerpieces from Lushome
Fall Leaves Garland from Homebnc
Painted Pumpkins for Centerpiece from Homebnc
Twig Wreath from Homebnc
Fabric Pumpkins from Homebnc
Multilevel Tray Decoration from Homebnc
Flower Arrangement from Homebnc
Painted Mason Jar Vase from Homebnc
Pine Cone Garland from Homebnc
DIY Wheat Arrangement from Homebnc
Metallic Maize Centerpiece from Countryliving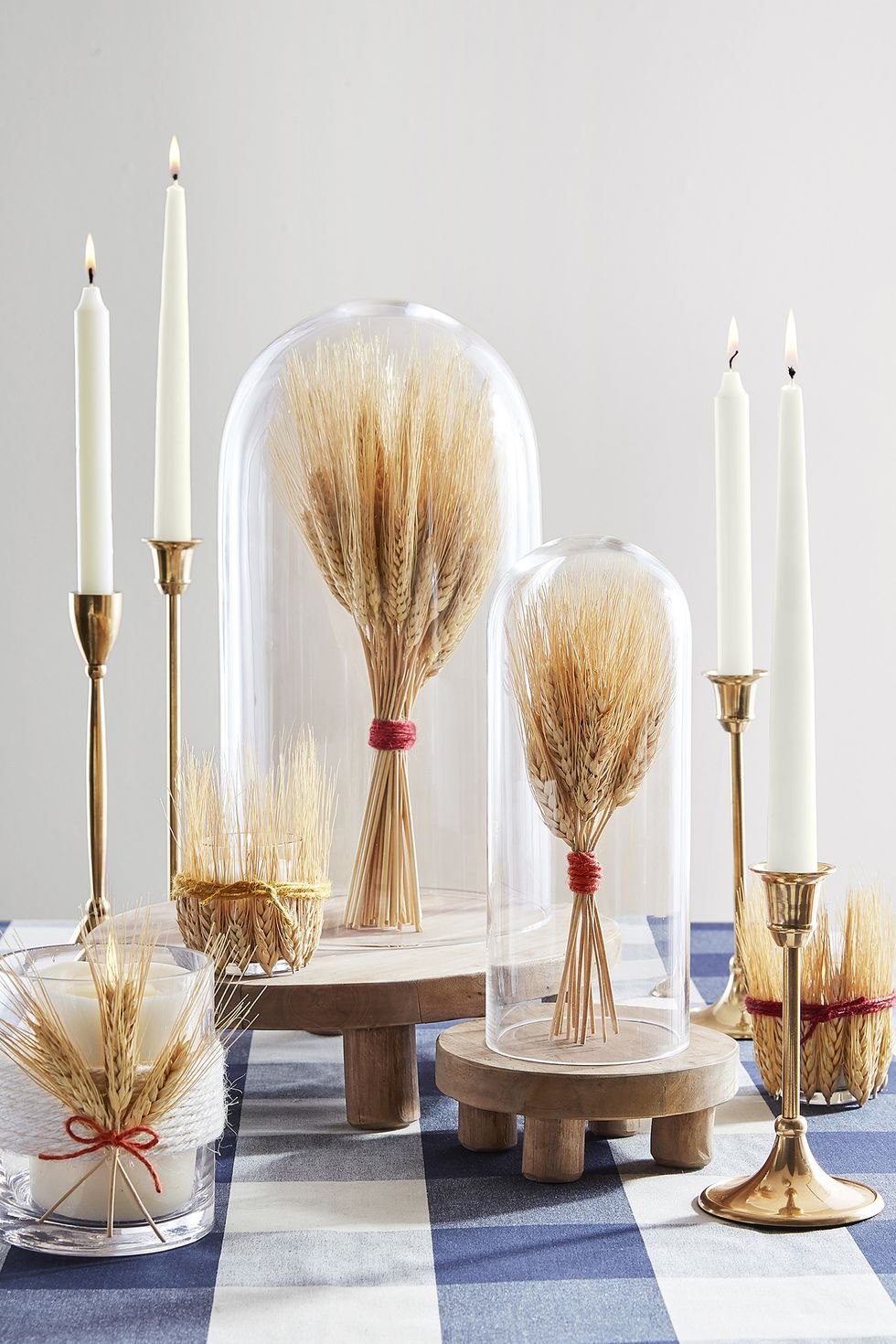 Wheat Cloches from Countryliving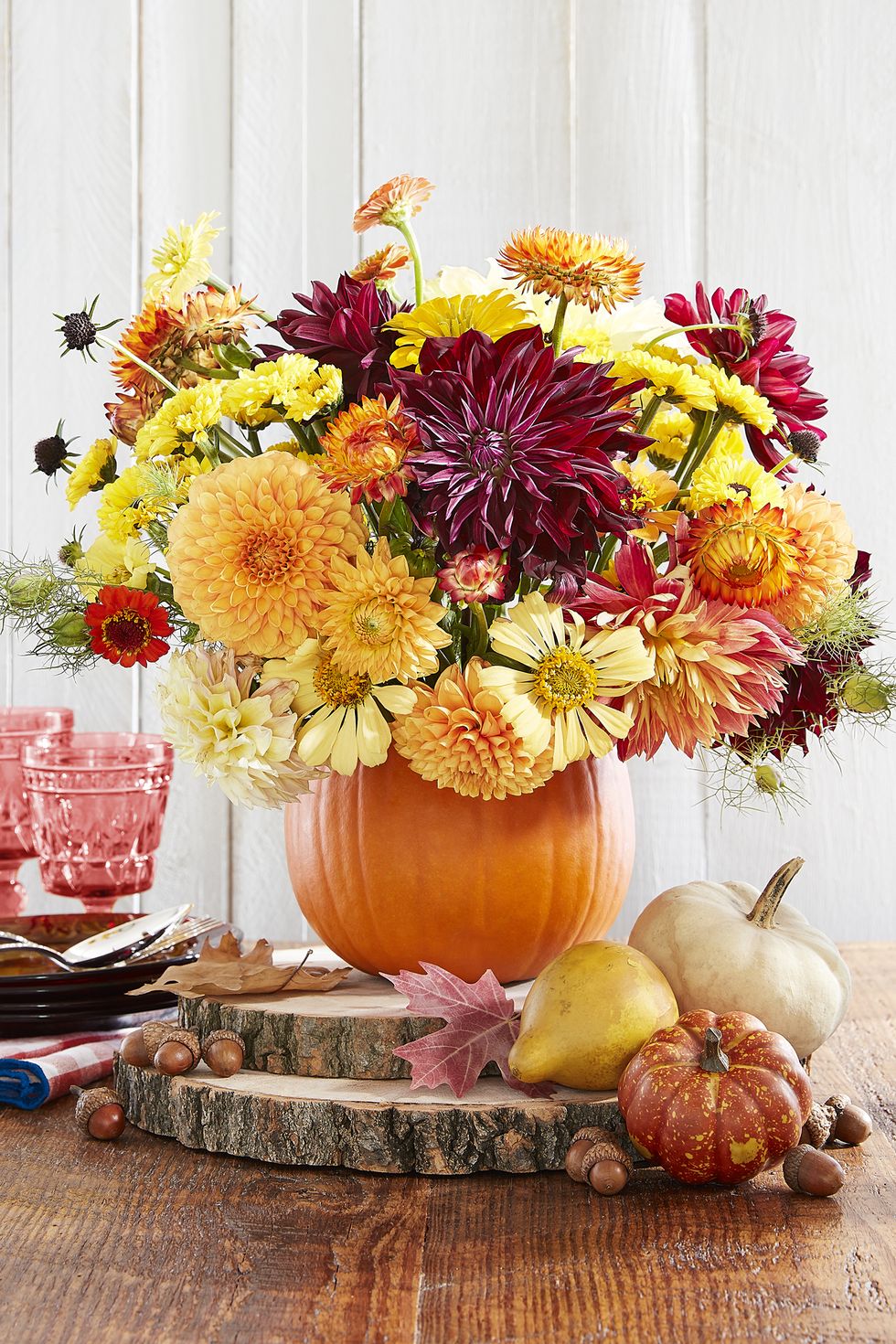 Pumpkin Vase from Countryliving
Color-Wrapped Wheat from Countryliving