It is usual that you have some seasonal home decor to welcome a certain season every year. You may add some ornaments to make the season more unforgettable and festive. Your living room, bedroom, bathroom, kitchen and dining room will be the best place to enhance your home decor and express your feeling to welcome a new season. Now, let's talk about spring home decor. What style will be your great home decor? If you have no idea yet, consider Scandinavian home decor. It will transform your home into a cozy and beautiful place in spring.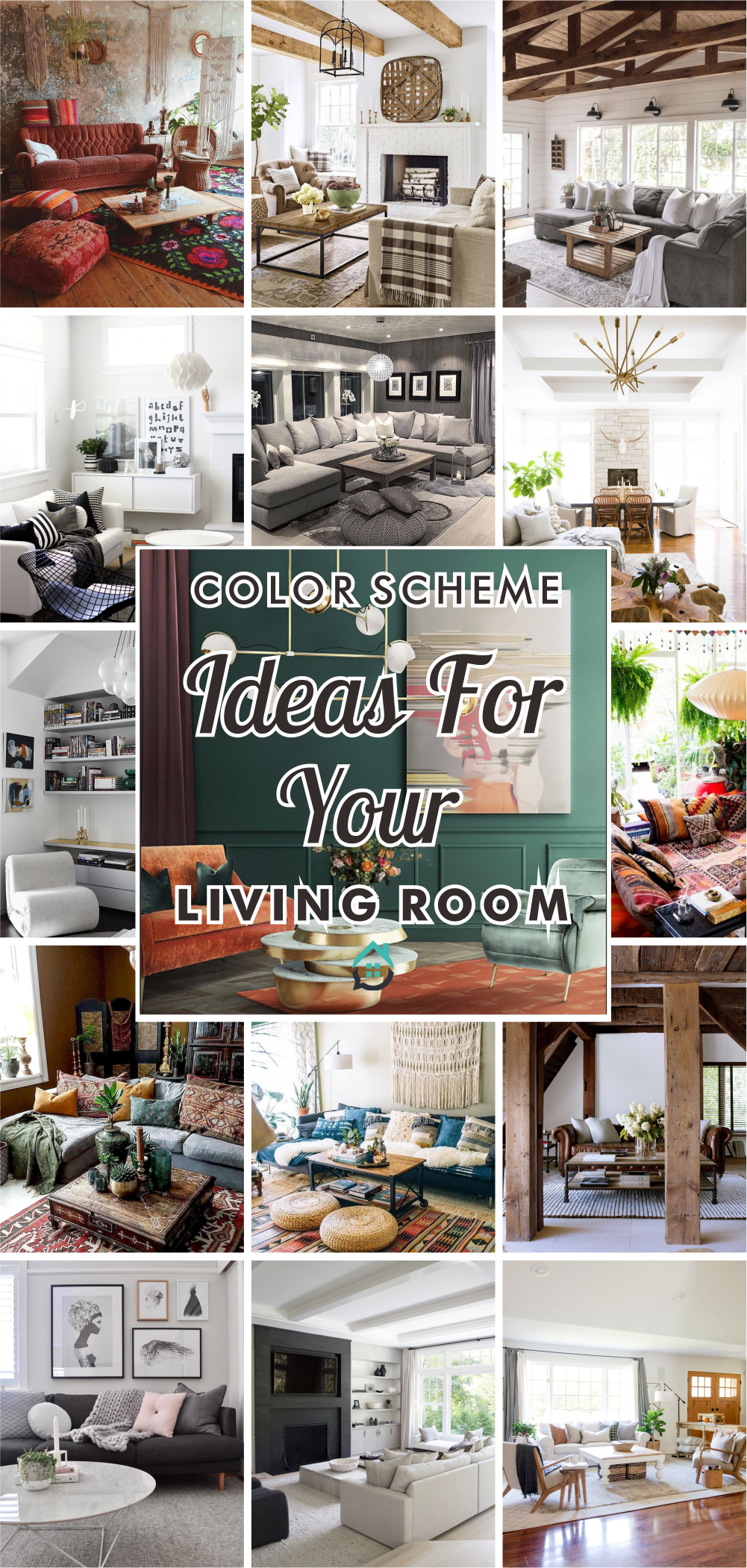 Spring is known as a renewal season. It is beautiful since there is some flowers bloom. This thing inspires Scandinavian home decor which usually tends to pick neutral colors like white and grey to make this beautiful spring into its concept. Moreover, spring will make it more colorful because you can have flowers and greenery inside to beautify your home decor.
In this home decorating, Scandinavian style is presented through white elements. On the other hand, houseplants make this room more colorful and fresher. Scandinavian style with houseplants from digsdigs.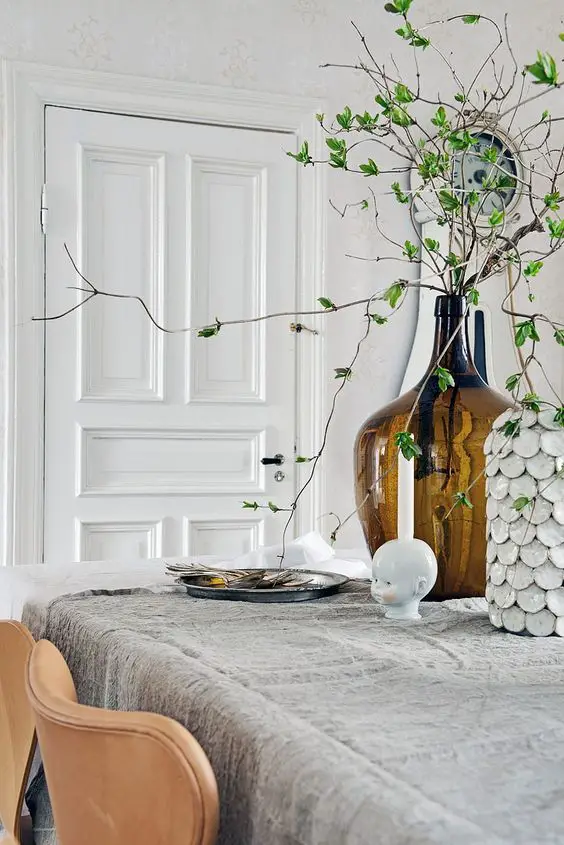 White touches softly in this Scandinavian dining room. Plants in glass pots make this dining room look cool. Scandinavian dining room from digsdigs.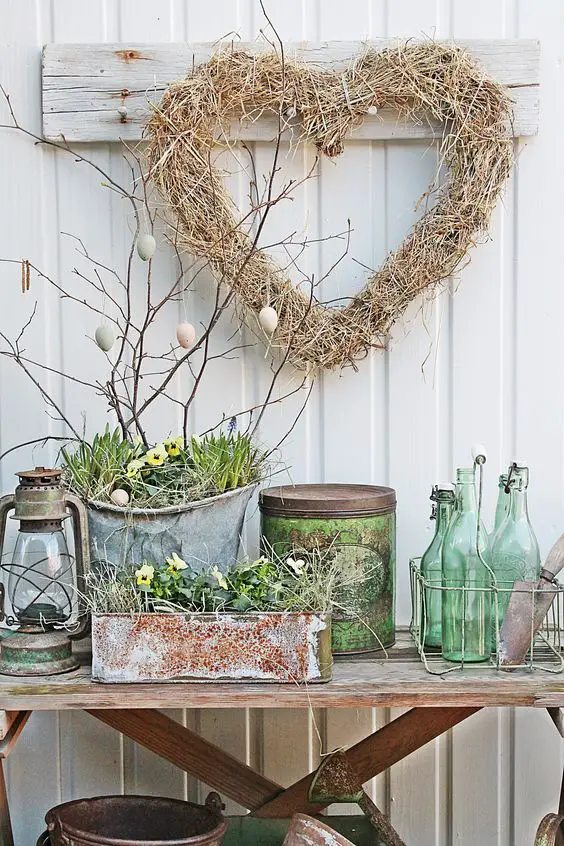 White must come to Scandinavian home decor. However, it is possible to give some elements of yellow blooming flowers to enhance the look of your home decor. Yellow blooming flowers from digsdigs.
This Scandinavian dining room has a chic vintage look. adding greenery with galvanized pots and classic chandeliers certainly brings an inviting atmosphere. it would be the best place to spend spring at home. Greenery with galvanized pots from digsdigs.
Isn't this living room nice? Scandinavian makes this living room beautiful in white. Plus, the floral touch gives off a very adorable spring vibe. Blooming flower from digsdigs.
Do you need an idea of an inspiring centerpiece? Try to have an awesome white tulip centerpiece to provide a focal point for the coffee table. White tulip centerpiece from digsdigs.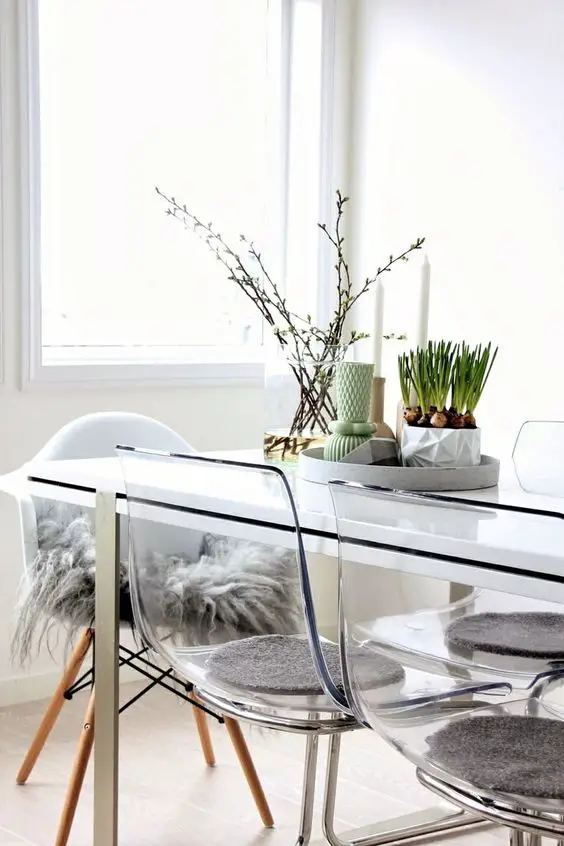 White walls and large windows provide a bright feel to this small dining area. Adding a touch of flowers on the table symbolizes the joy of spring. White walls and large windows from digsdigs.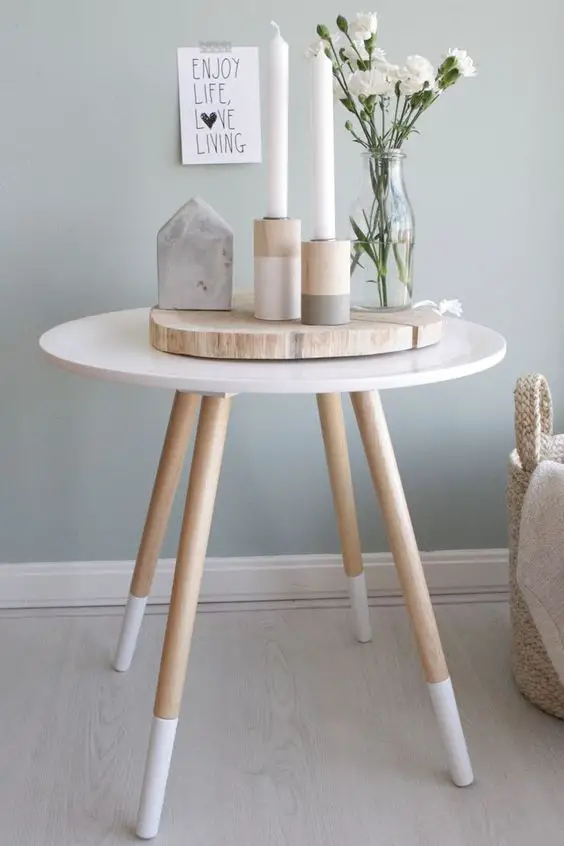 Give a white rose flower to the dining table design for a great Scandinavian look. It seems like a great idea for a memorable spring decoration. White rose flower from digsdigs.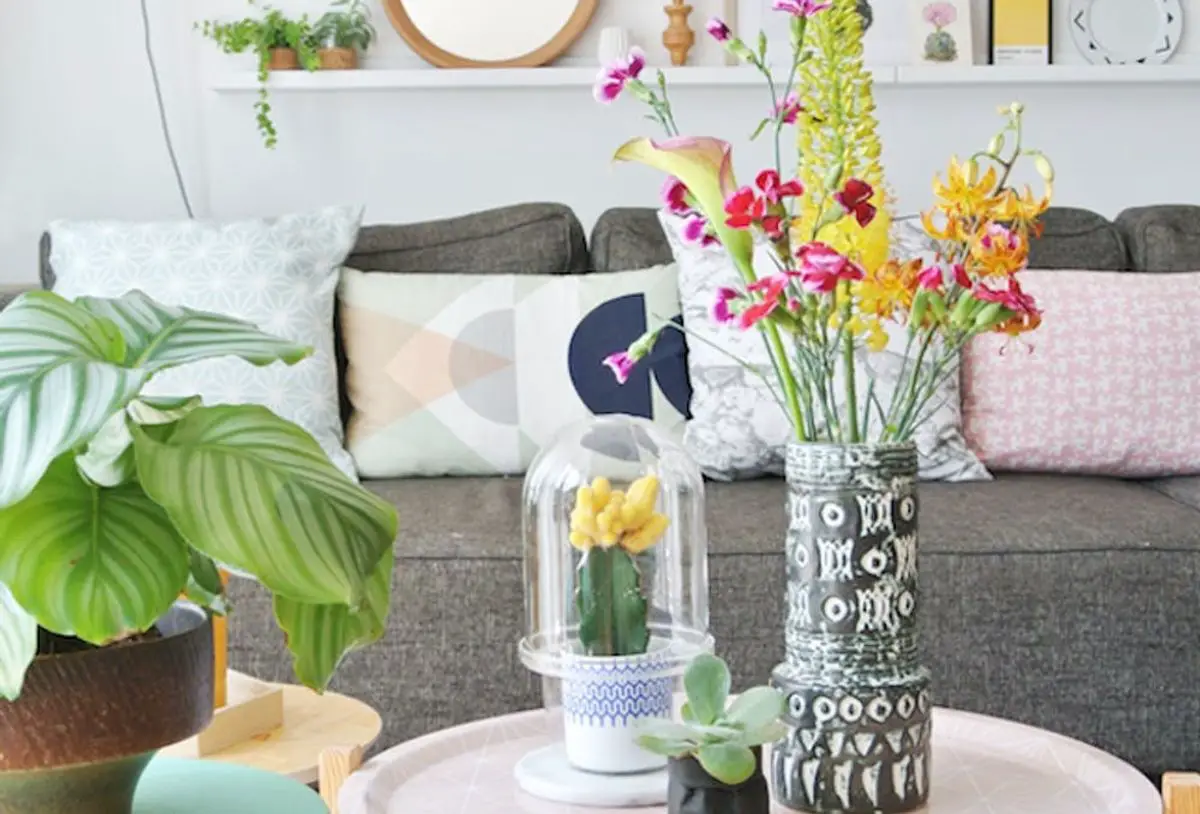 The touch of the colorful blooms on this Scandinavian coffee table makes it look elegant. This is well presented via a very beautiful Scandinavian design in spring. Scandinavian coffee table from myscandinavianhome
The atmosphere of spring is the theme of this bedroom. Beautiful shades of pink and Tosca give an adorable look for you to rest on. Scandinavian bedroom from home-designing.
The Scandinavian spring atmosphere is tastefully decorated with brightly colored furniture. Adding a patterned pillow is perfect for getting an eye-catching look. Brightly sofa from loveproperty.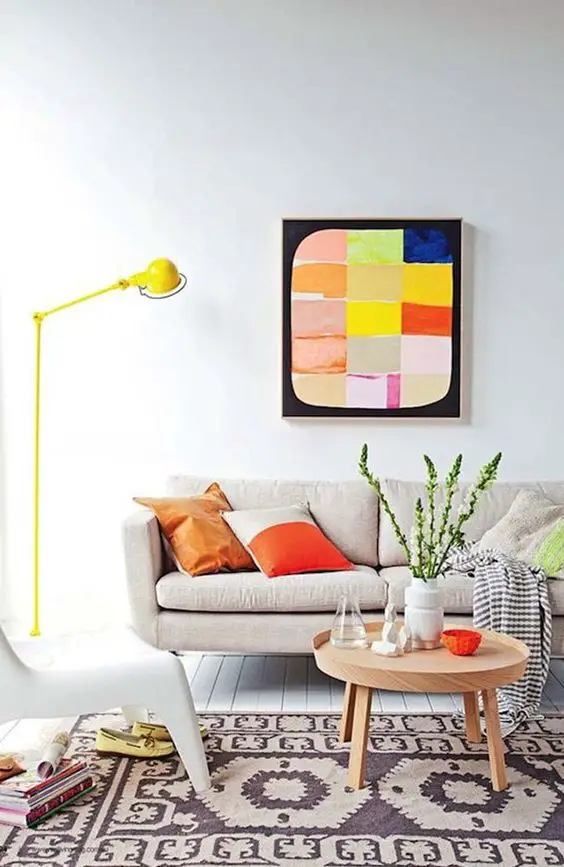 Create an unforgettable spring Scandinavian home decor with this bright color furniture. Yellow standing lights and abstract wall hangings will welcome your guests with a cheerful tone. Spring Scandinavian home decor from brit.co.
Spring is a beautiful season where every flower is blooming. This flower vase will be the main Scandinavian decoration used in spring to enhance your home décor. Spring Scandinavian dining room from myscandinavianhome.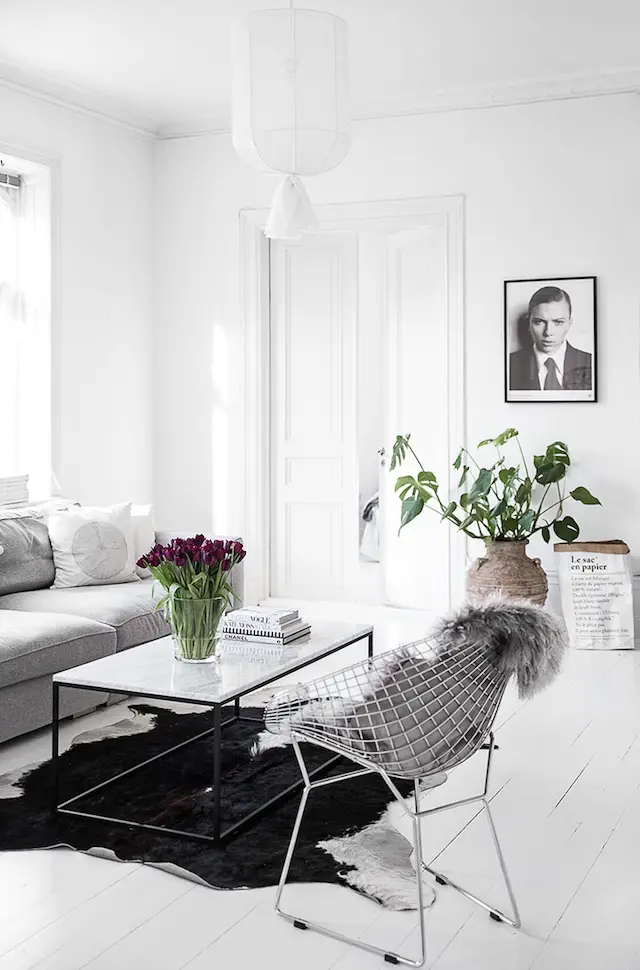 Spring always relates to bloomed flowers. To beautify this Scandinavian living room, there is a potted of flowers to give a spring vibe. Bloomed flowers Scandinavian living room from myscandinavianhome.
The simple but pretty wallpaper on the kitchen walls really gives this room a special touch of spring. Apart from that, the colors are soft to create a peaceful atmosphere. Pastel wallpaper from decor8blog.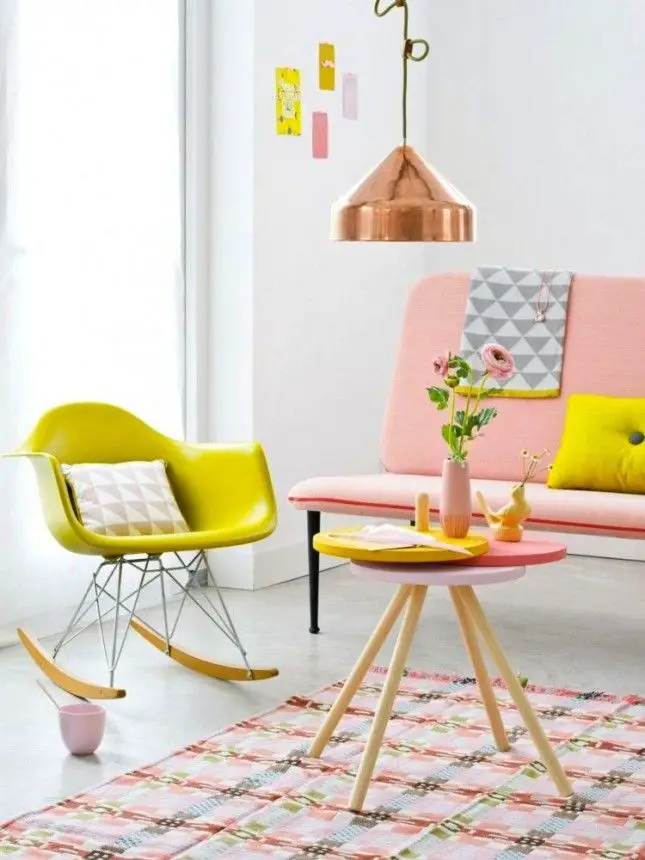 This Scandinavian living room looks colorful and festive. Whitewall still keeps this living room bright. In addition, the pink and green sofa chairs complement the spring atmosphere with flower pots. Pink and green sofa chairs from vtwonen.
Yellow chairs complete the decor of this Scandinavian living room. a pink glass chandelier and a colorful rug work well for a soft pastel ambiance. Yellow chairs and pink glass chandelier from blogdemary.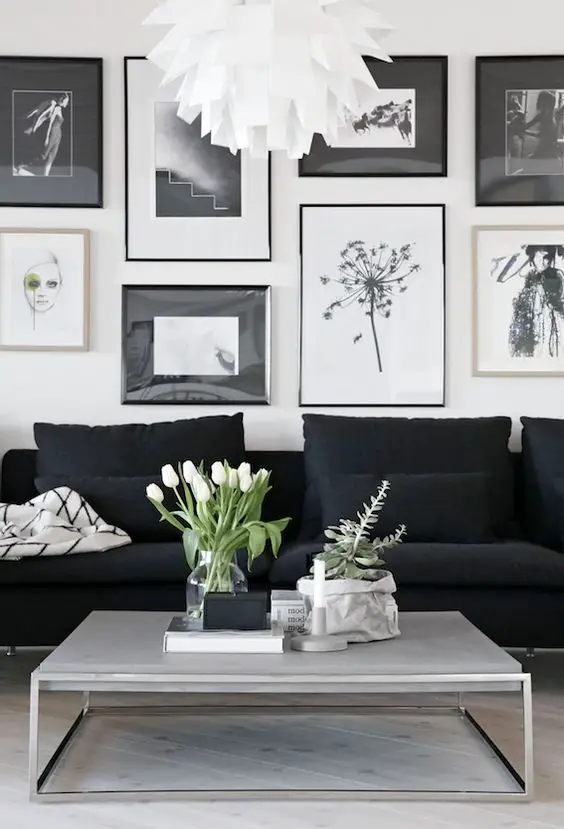 Scandinavian home decor by adding white tulips will give it a natural look. Besides that, it will present the beauty of a spring that refreshes the atmosphere. White tulips from digsdigs.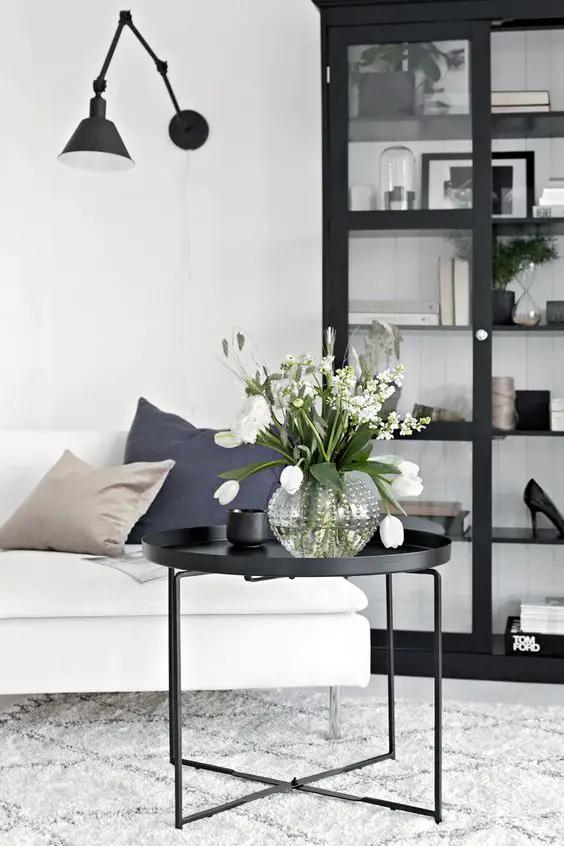 The Scandinavian living room decor with the white color scheme makes it very bright and airy. Green plants make this white room look fresh. Green plants from digsdigs.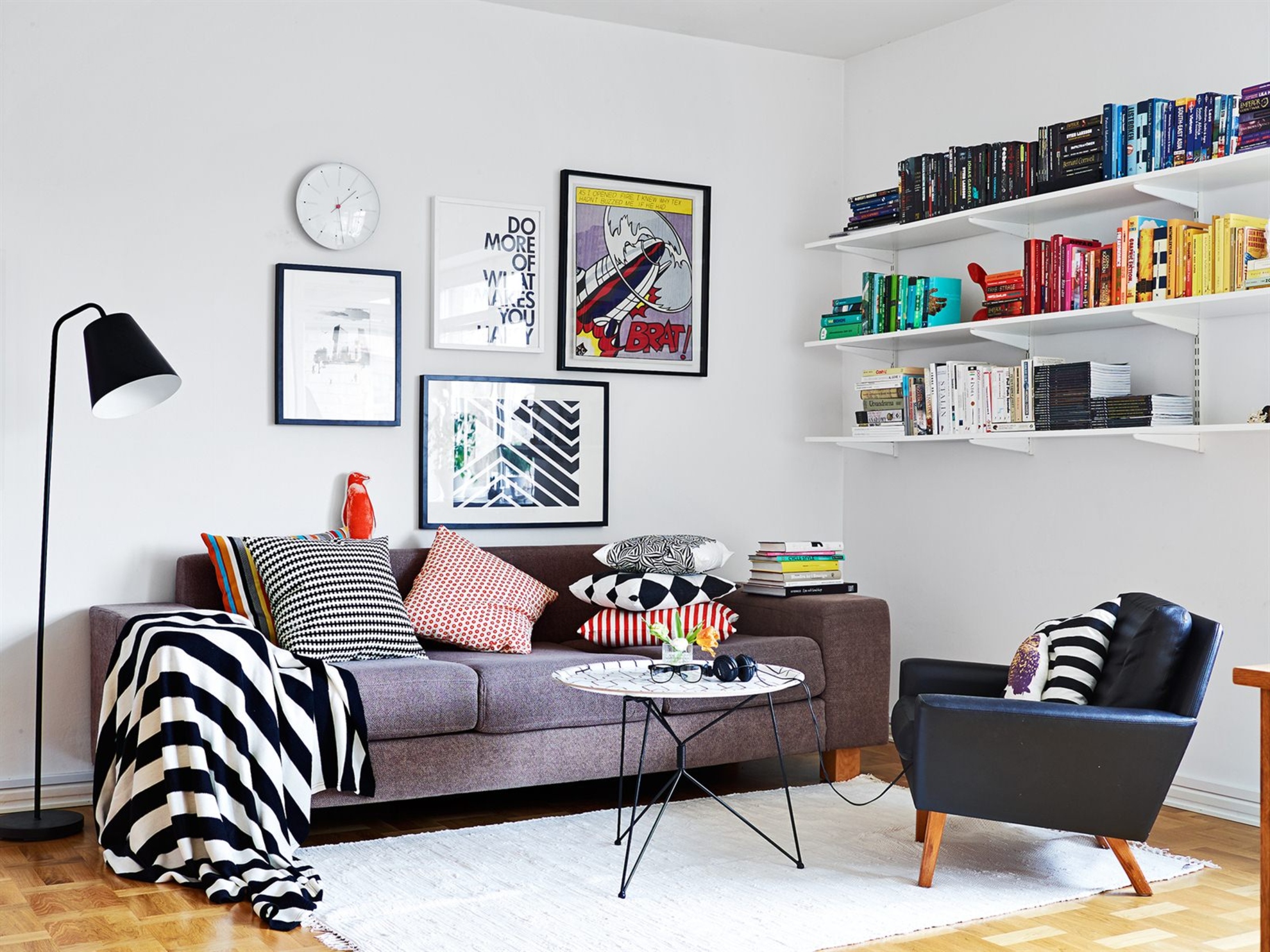 To spice up your Scandinavian home decor, get creative with some DIY decorations. Like this open shelf, use whitewashed wood and place some colorful books for a touch of color in the spring. Colorful books from decordots.
Shades of spring with a red flower wallpaper in this Scandinavian home decor. It's great for decorating an open dining area that will create a fresh look. Red flower wallpaper from nordicdesign.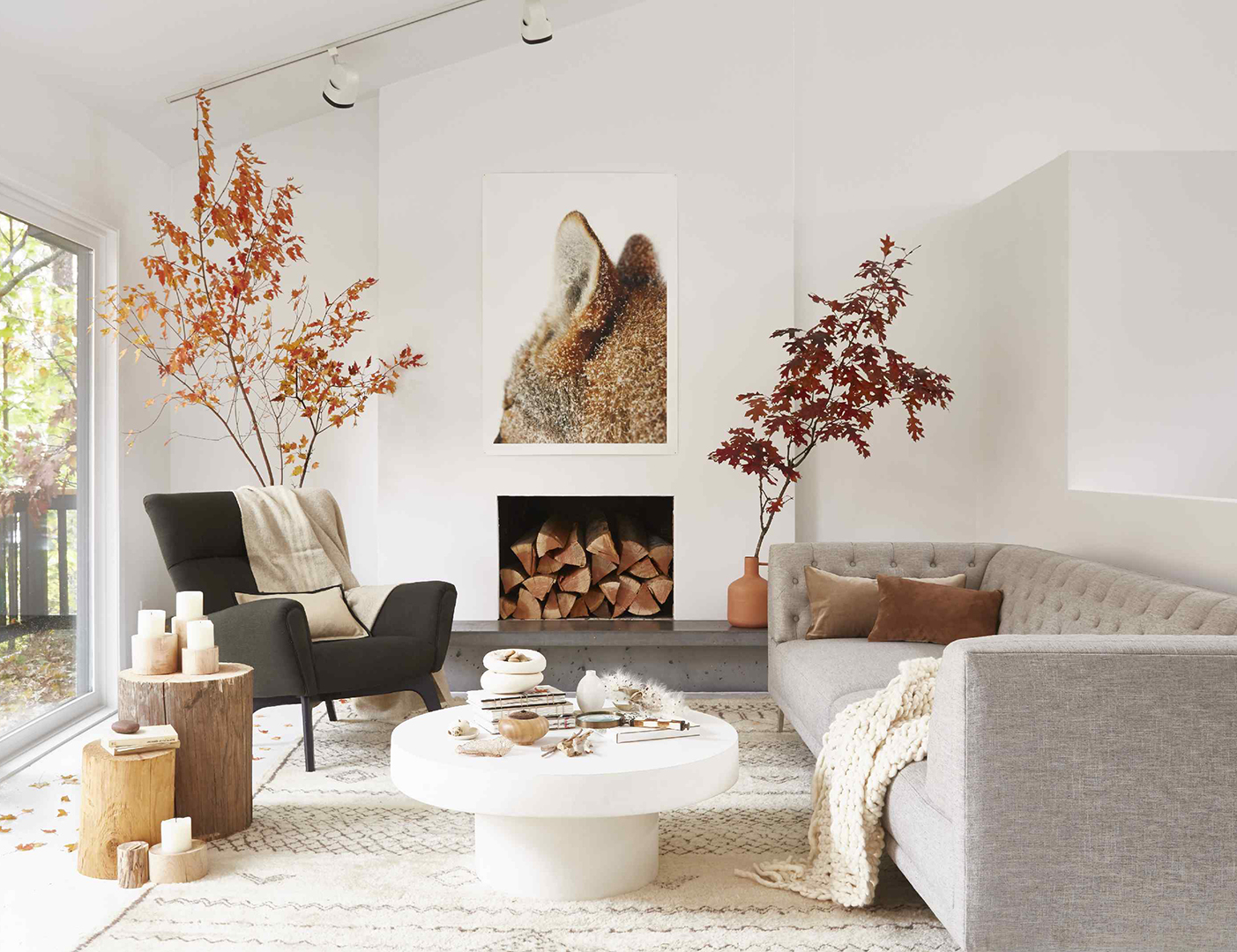 In spring, it's a good idea to have nature in the center of attention. The brown leaf plant beside the fireplace will beautify the whole room. Brown leaf plant from bhg.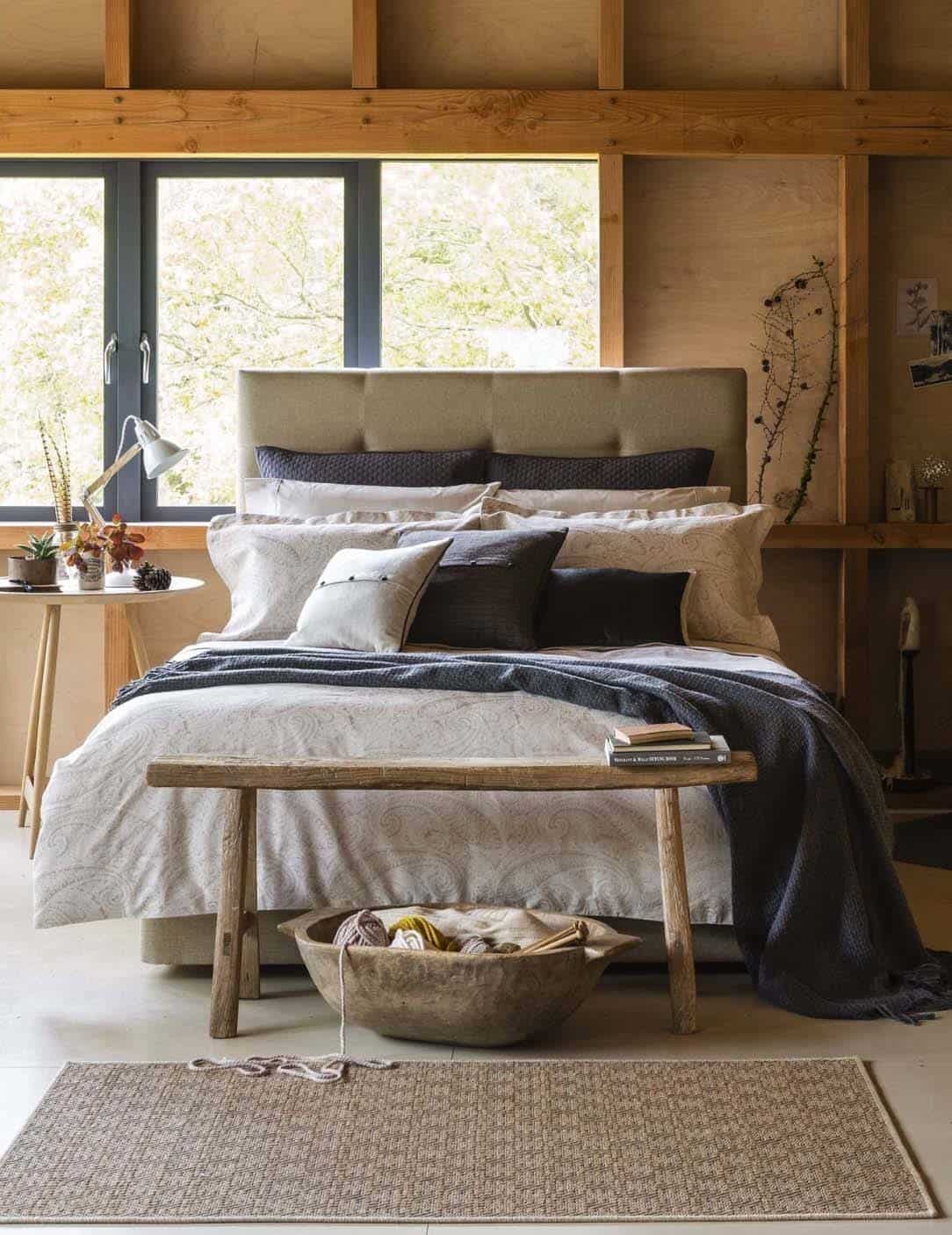 In order to present a spring atmosphere as home decoration, it is possible to have several vases of flowers. Place it near the Scandinavian bedroom mattress to expose it to sunlight. Scandinavian bedroom from onekindesign.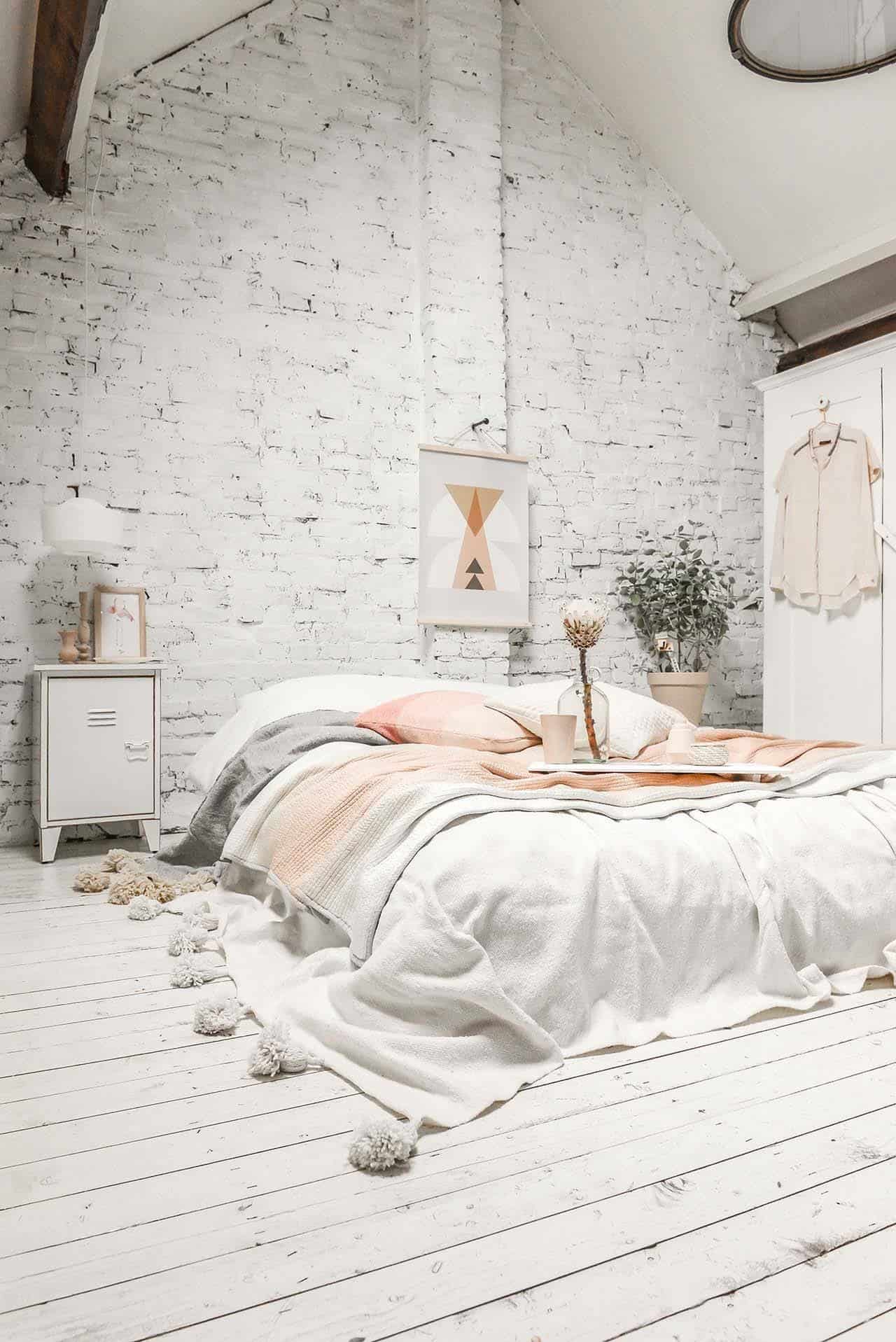 Complete the Scandinavian bedroom decor with a springy feel with a touch of flowers in the center of the mattress. Add decorative plants beside the bed to make it look cool. Scandinavian bedroom with flowers from onekindesign.
Bring some flowers in pots to beautify a Scandinavian home. They always make the spring room fresh and beautiful. Bring flowers from pimphomee.
Scandinavian home decor with a touch of purple floral wallpaper creates a fresh décor. You can also add blooming flowers in a vase as a natural decoration. Purple floral wallpaper from pimphomee.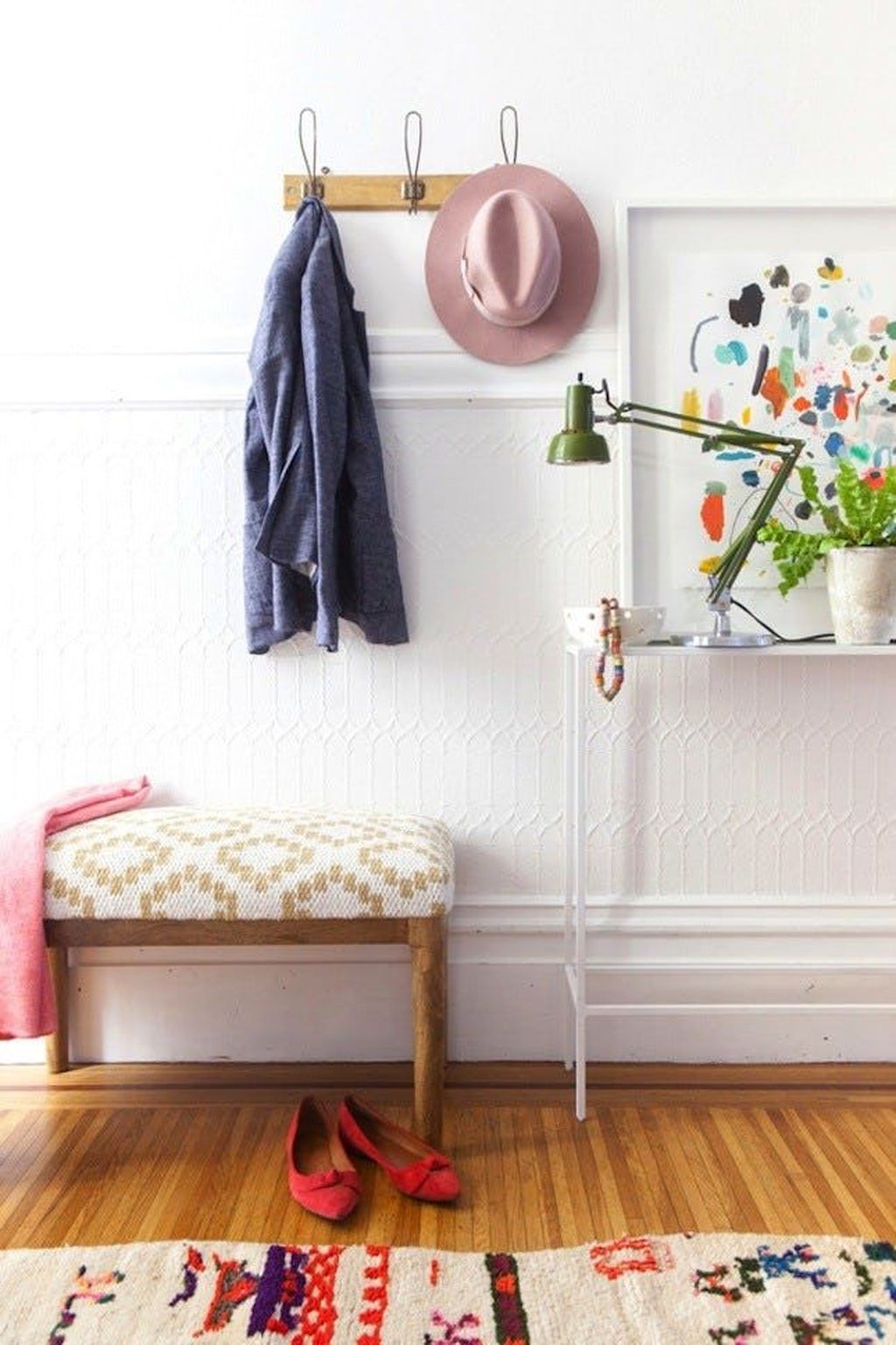 This Scandinavian waiting room is quite elegant. A touch of white and a gorgeous red rug makes everyone feel inviting. Colorful abstract painting is an artistic statement. Colorful abstract painting from pimphomee.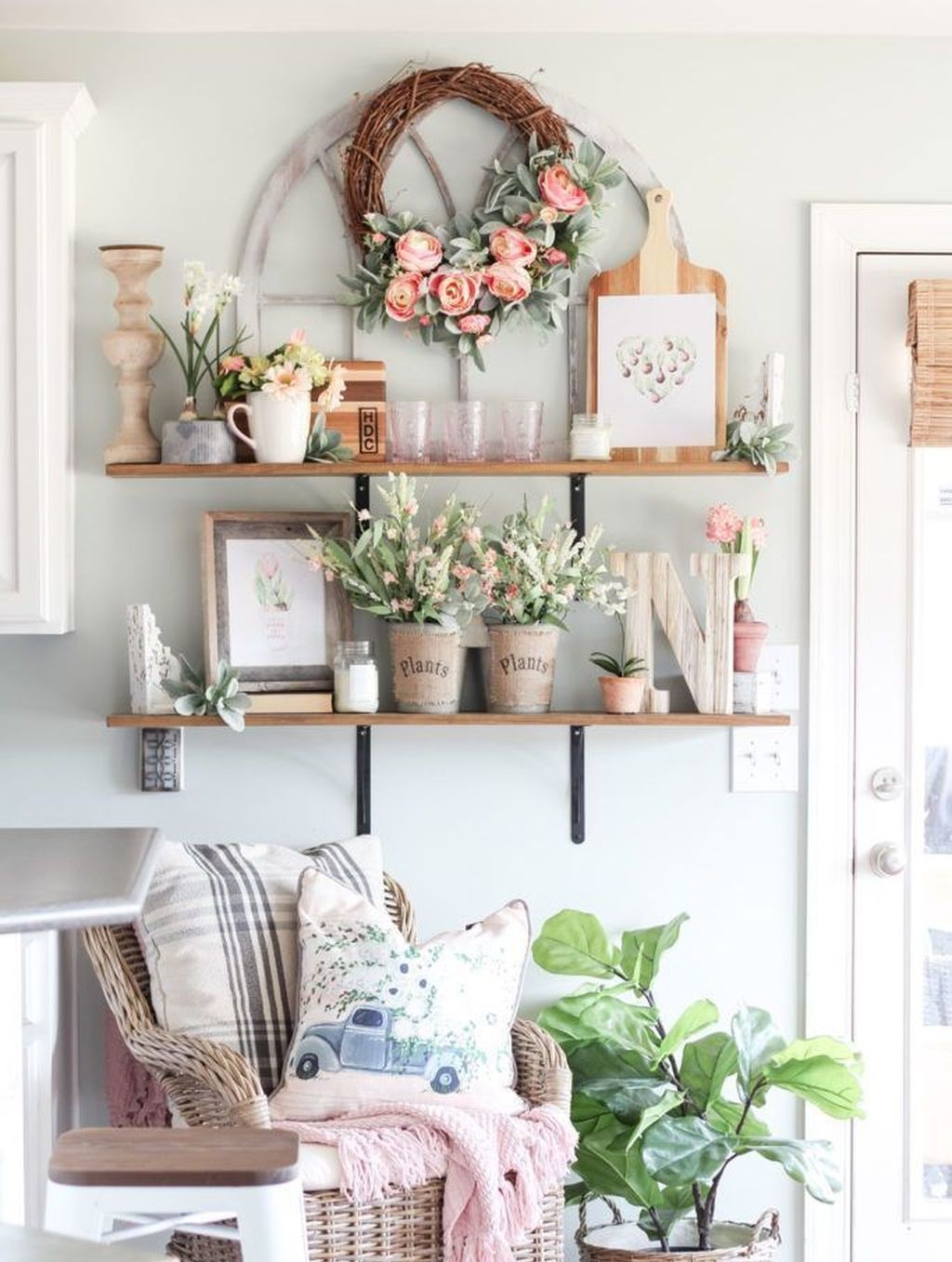 Spring inspires Scandinavian homes through its decorations. In addition, several flower vases are blooming on the shelf and a wreath arrangement complete with blooming flowers will give a natural look and a fresh atmosphere. Wreath with blooming flowers ffrom pimphomee.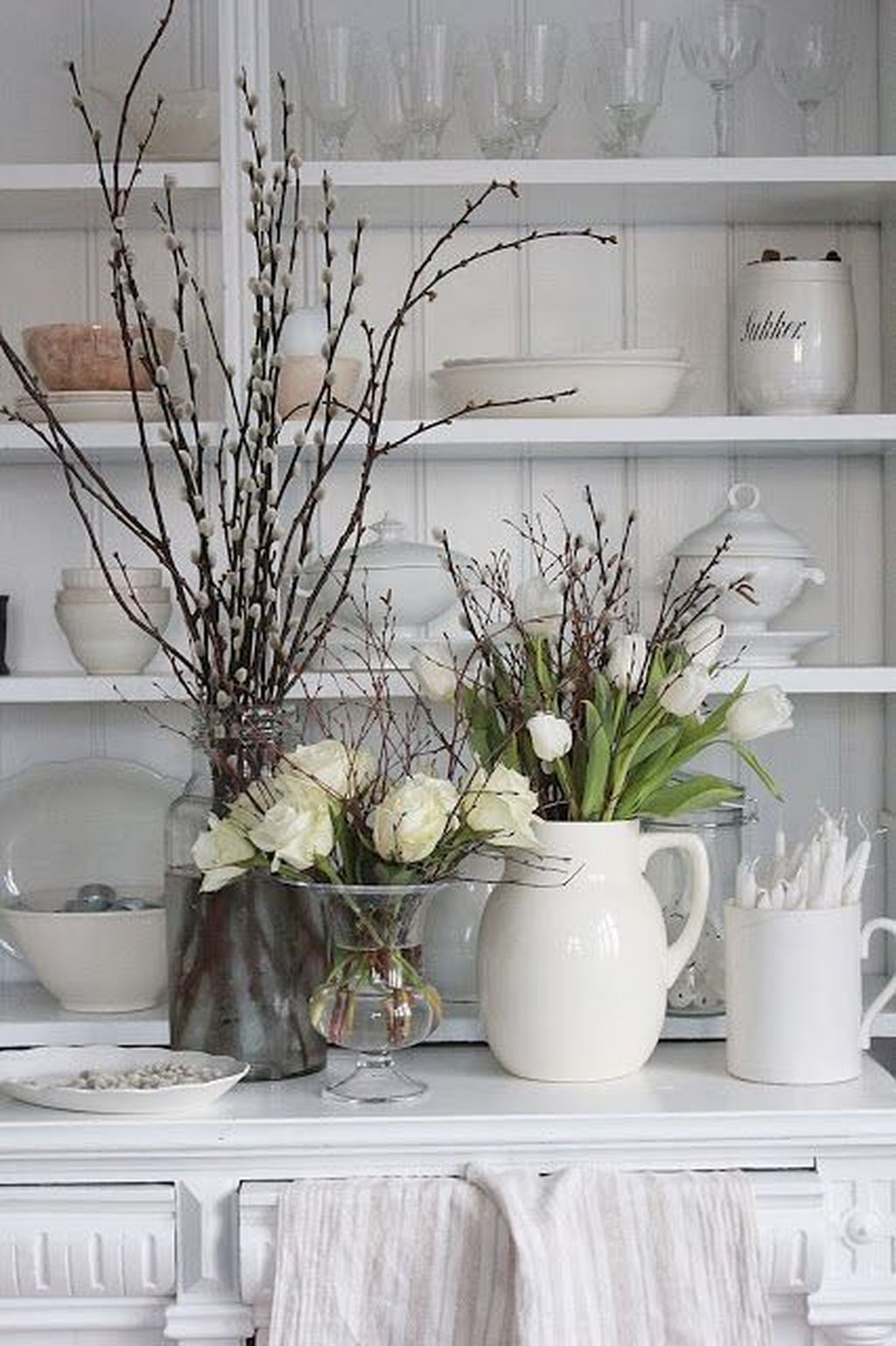 Do you look for a unique and impressive Scandinavian dinner idea? Try this idea by bringing extraordinary artistic decor with a decorative flower that blooms in spring. Flower blooms in spring dining room from pimphomee.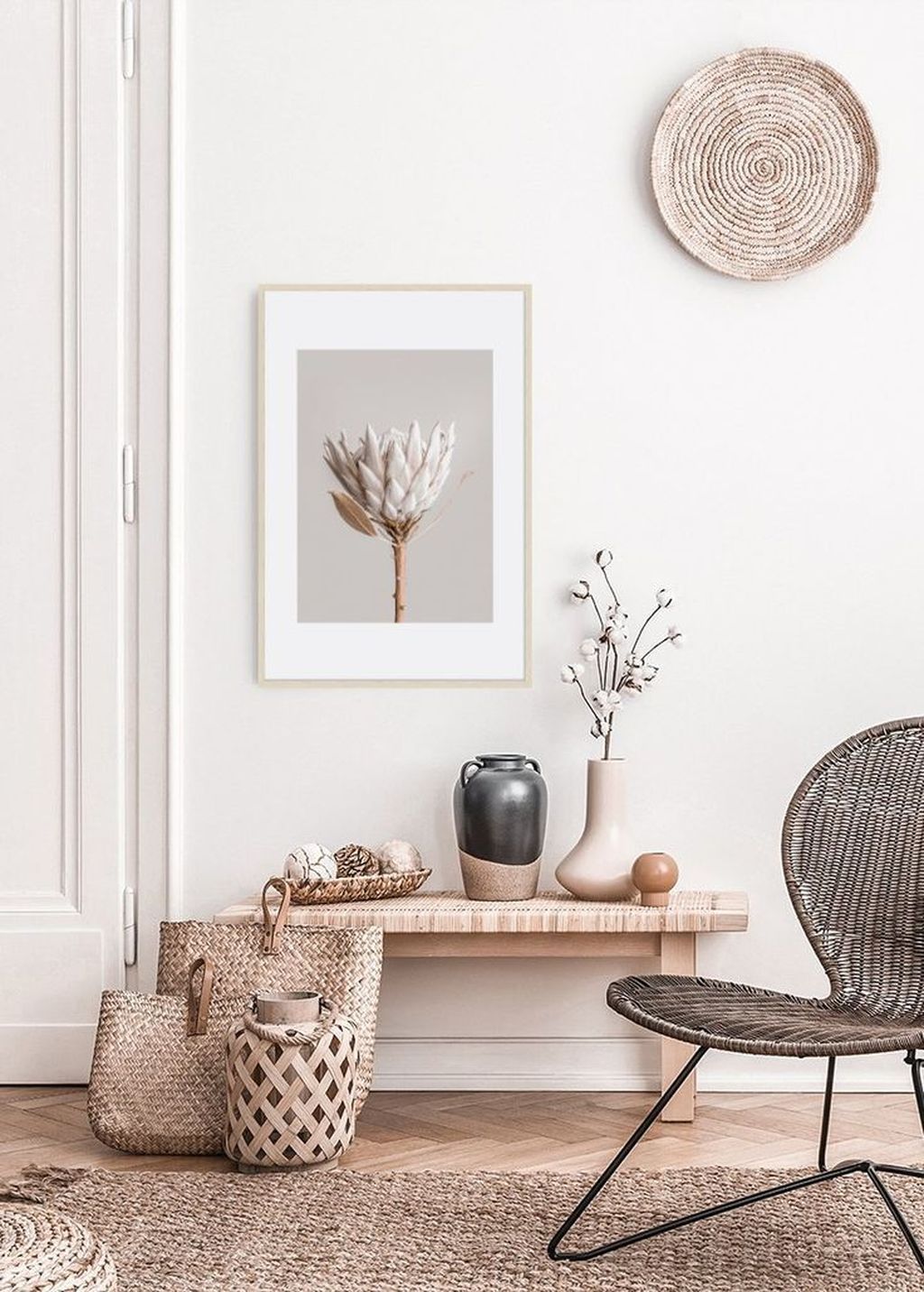 With a hint of a rustic touch, this Scandinavian home décor is complemented by some really nice blooms. Place them next to the entrance to finish the white wall. Scandinavian home décor from pimphomee.
To enjoy spring, decorating the kitchen with a wreath of greenery is not a bad idea. Attach it to the cooker hood for an attractive appearance. Kitchen with wreath from pimphomee.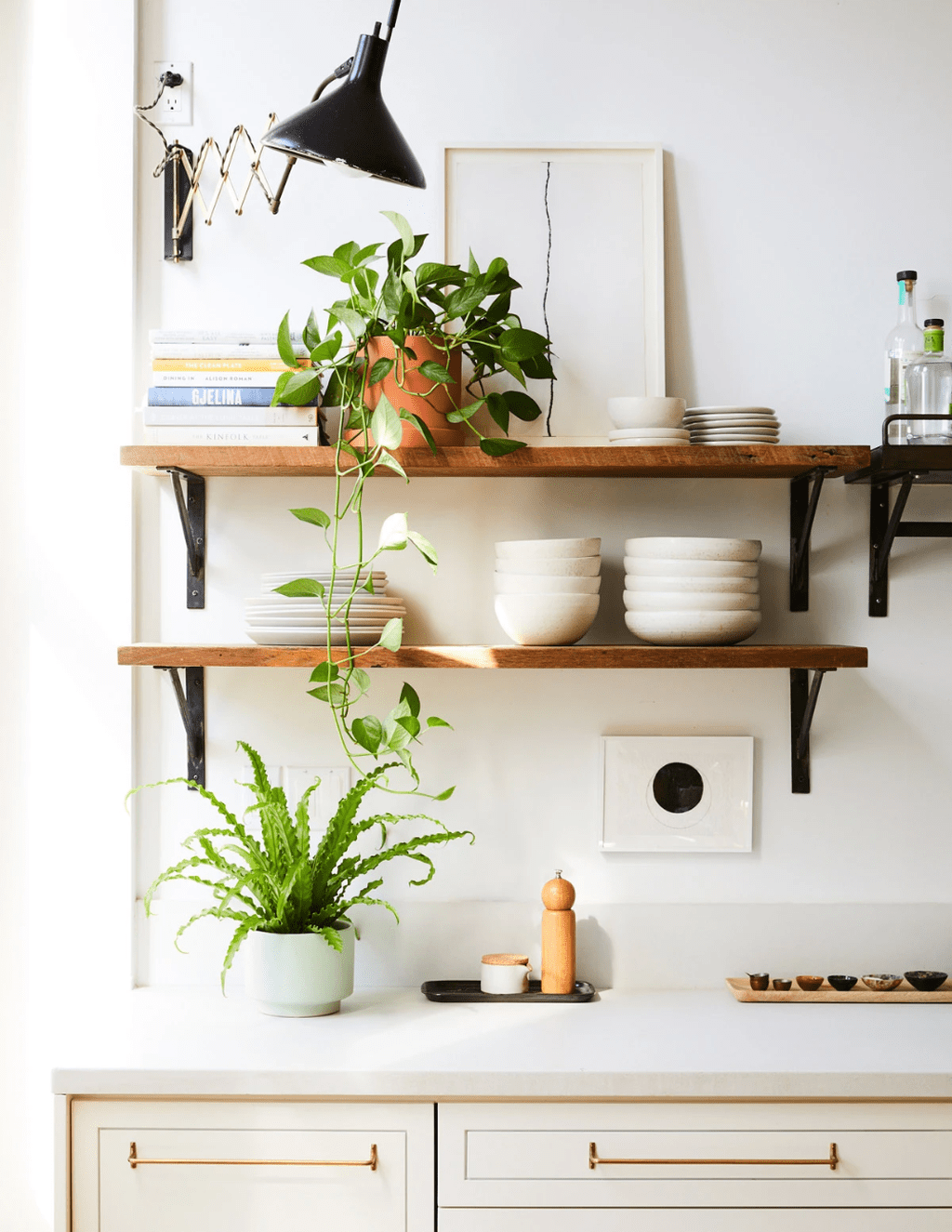 There are several Scandinavian home decor ideas. A vintage shelf complete with vines is the main element. The green plants in the pots represent the atmosphere of spring. Vintage shelf from pimphomee.
Get this gorgeous floral centerpiece to decorate your dining table. These glass vases are unique and go great with Scandinavian home decor. Floral centerpiece from pimphomee.
Generally, the simplest thing to bring spring vibe into Scandinavian home decor is by getting a vase of flowers or greenery. Sometimes, it is possible to have potted houseplants and put them in the corner of a room. In addition, they will make the ambiance of a room becomes fresher. As you know that Scandinavian home decor presents a bright and airy ambiance through white, the flowers and greenery will balance it to make a fancy colorful look. For example, put a glass vase of flowers on a coffee table in the living room. You can take tulips, lilac, rose, or orchid. Get the ones that are colorful and have a fresh fragrance so that your rooms will be impressive. If you want to have lunch or dinner, beautify your dining table with centerpieces of flowers.
Furthermore, you can be creative to make some DIY projects from flowers or greenery as seasonal ornaments to your house. A flower wreath can be hung on your main door yo welcome your guests. For a white main door, it will be better for you to choose pink or red flowers to make a pretty wreath. But, if you don't have much time to take care of flowers and want to apply simple things, you can opt floral wallpaper to bring nature inside your home. A flowery wallpaper will be the best option to enhance your rooms. Well, those are some ideas that you may opt to transform your home into a cozy place in spring with Scandinavian decor. Have a nice spring, everyone!
(Visited 211 times, 1 visits today)
Tags:
colorful Scandinavian decor
Last modified: May 2, 2023