A rustic living room is usually much like a country farmhouse. You could gather around a fireplace, enjoy a bowl of hot soup, listen to your relatives chattering joyfully, or sing to the tune of a banjo, and feel, "This is home!"
Well, it doesn't have to be exactly that! However, at least that homey feeling is what you are looking for.
So, here are some of the key characteristics of a rustic living room.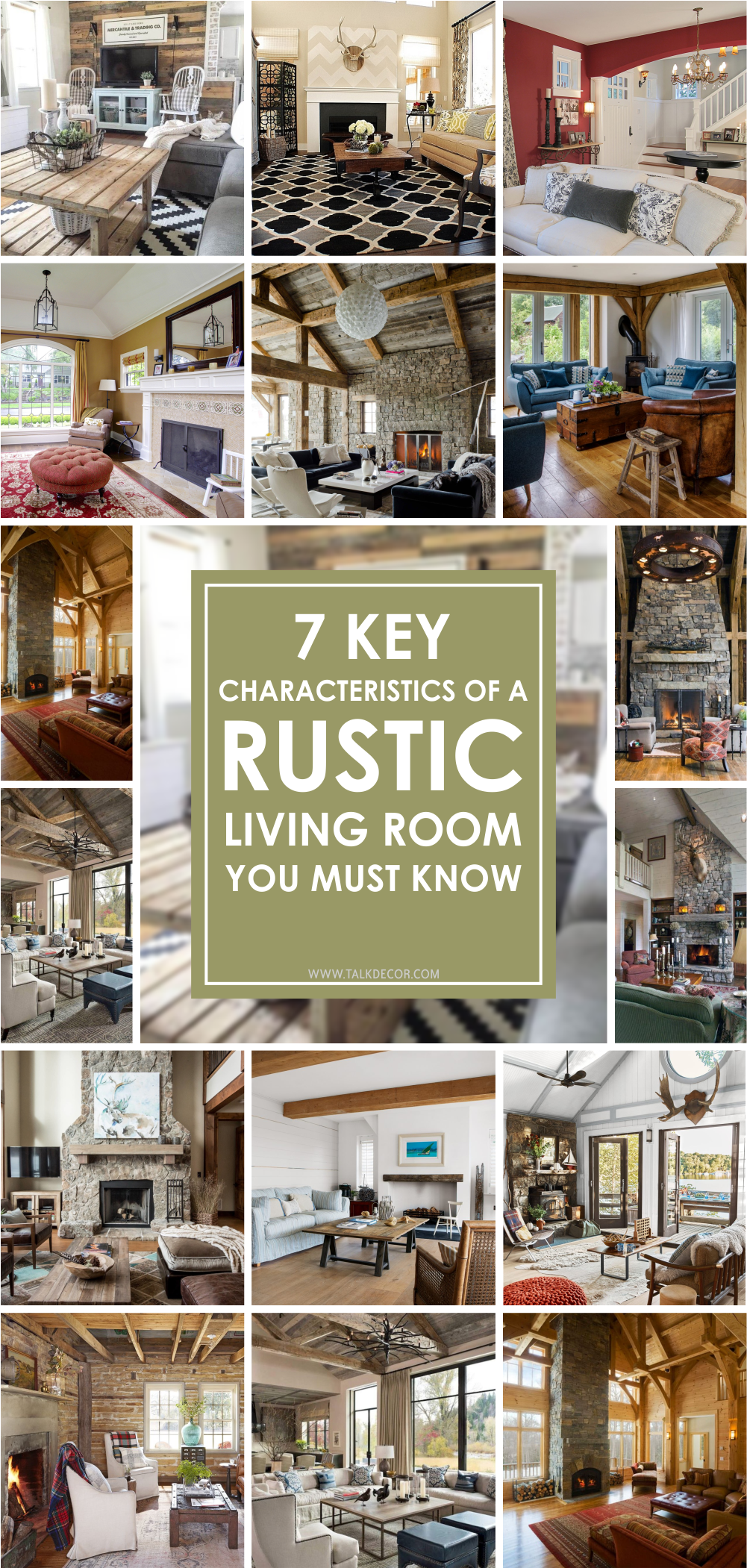 1. Wooden Architecture
Wooden doors, window frames, high-beam ceilings, and fireplace mantle, these are some examples of architectural features inside a rustic living room.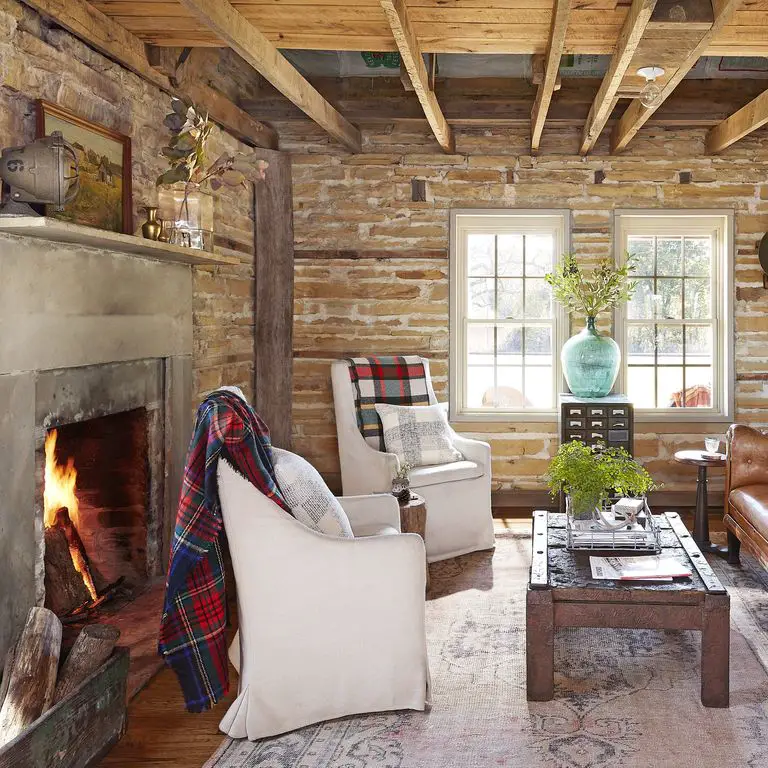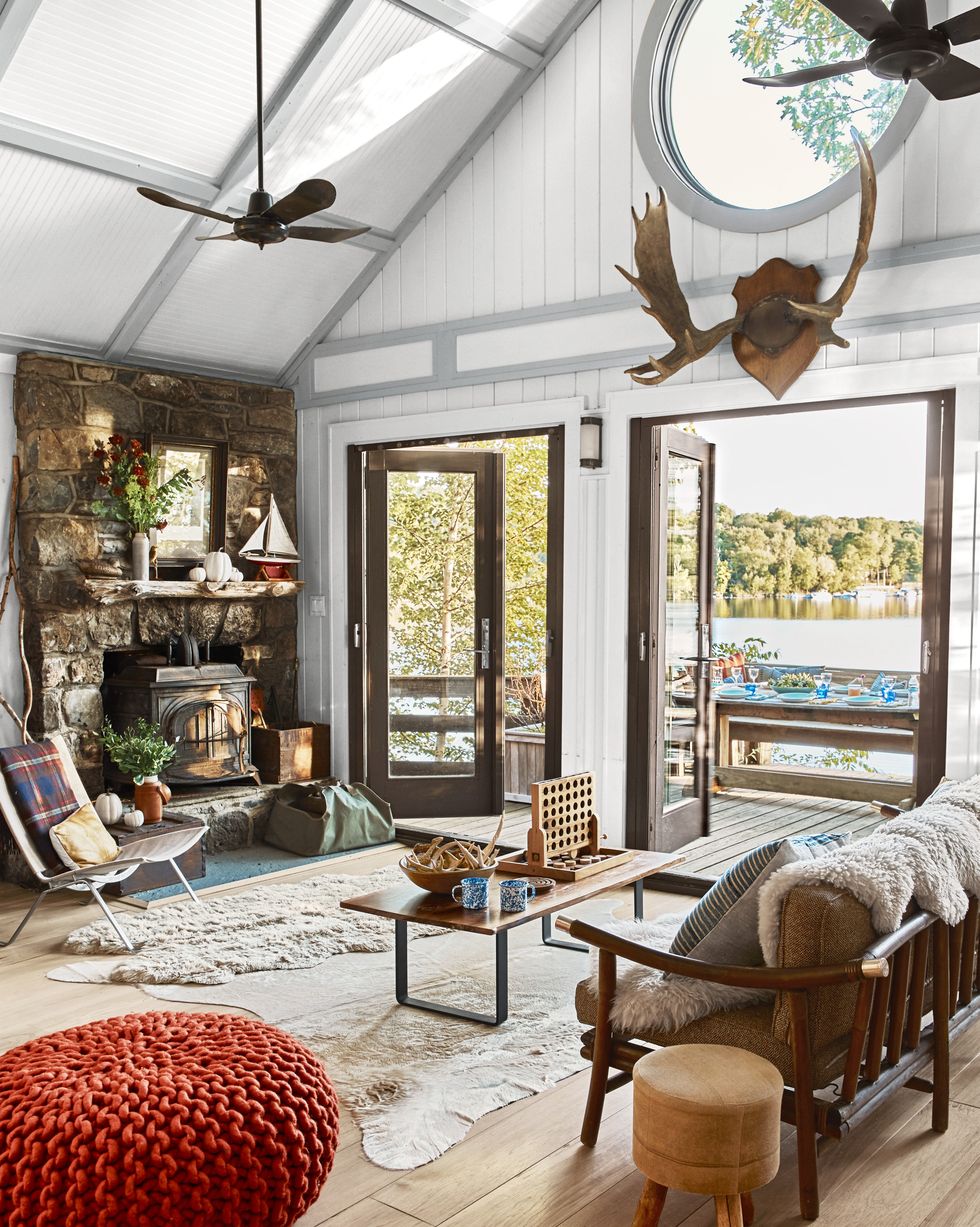 2. Stone Fireplace
A huge fireplace made of bare stones, brickwork, or even stone veneer typically characterizes a rustic living room. You can even go with more refined stone cuttings and arrangements for a more contemporary or modern feel to your space.
3. Neutral or Earth-toned Colors
Go for neutral- or pastel-colored walls. Alternatively, deep and rich, earth-toned colors such as mustard yellow, tangerine, wine red, or green leaf also work for a rustic-lookingspace.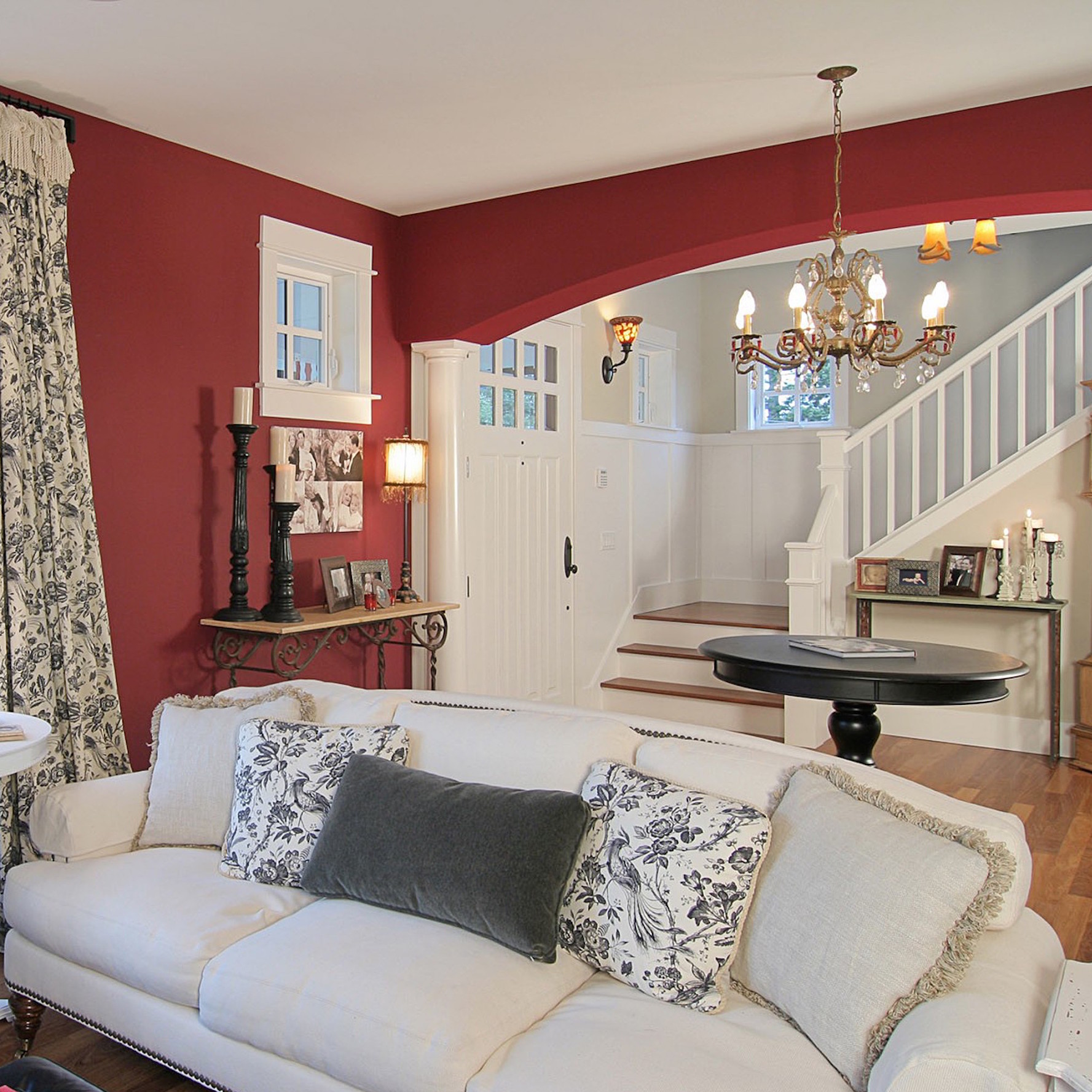 4. Patterned Accents
A touch of accents with patterned fabrics adds extra flair to the whole rustic feel. Autumnal, floral, or even simple geometric designs on your curtains, cushions, and throw pillows entice you with a sweet variety.
Rustic wall décor also complete the overall feel within your living room.
5. Warm Lightings
Ceiling lights with wood or cast iron frames make the perfect complement to your rustic living space. Add a side table or floor-standing lamp for focused activities.
6. Wooden Furniture
Unpolished wooden furniture is a better option to convey a rustic feel compared to a polished one. A large coffee or dining table made of a large chunk of wood simplifies your furniture selection.
7. Earthy Floors
Flooring made of woods, stones, or ceramics helps emphasize your rustic design flair. However, you can replace those original materials with, for example, wood-textured vinyl flooring as well. This still amplifies the warmth and comfort of your living space.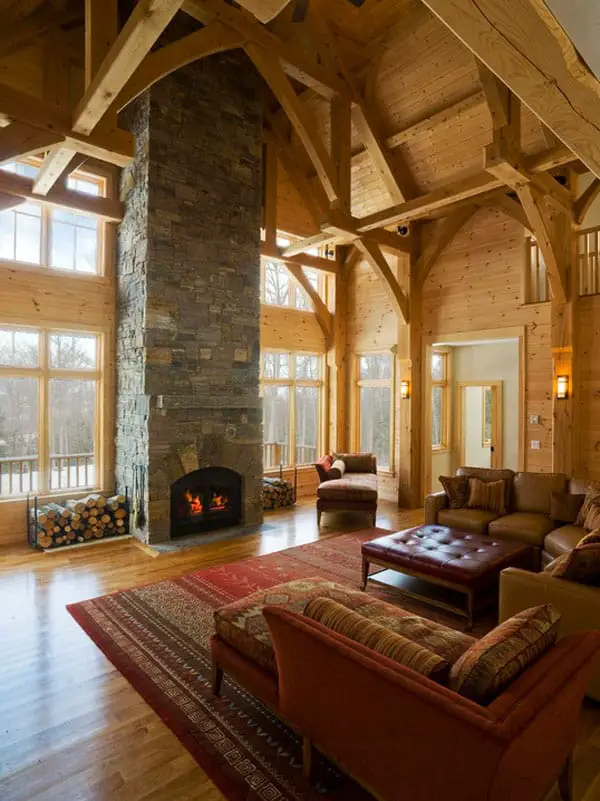 Finally, despite making sure that those key characteristics are incorporated, creating a rustic living room does not actually have a rigid set of rules that you need to strictly comply. Use your creativity to boost the cozy ambience in your rustic living room.
(Visited 118 times, 1 visits today)
living room
,
Rustic living room
,
rustic modern living room
Last modified: February 27, 2021