If you like gardening, even in a tiny place, growing vegetables for your consumption is great. Even though planting vegetables won't be as easy as having flowers or other decorative plants, once you manage to do it, you'll have your own healthy and organic food. Here are some vegetables that will suit your small garden.
1. Lettuce
You must have seen different types of lettuce in some of your salads, from oak leaf, mesclun, butterhead, loose-leaf, to romaine. The great thing is, you can plant all those different varieties at once. They typically grow in 45 days and will grow back in their place. Just make sure that you don't harm the crown when doing that.
If you have a beautiful and bright patterned sack then use it instead as an efficient and inexpensive planting container. You simply fill these sacks with soil and plant them with vegetables for a healthy diet that you can consume at any time without having to buy them. One of the vegetables that you can plant in a container is lettuce, this vegetable doesn't need that extra care. Sack patterned lettuce planter from dengarden.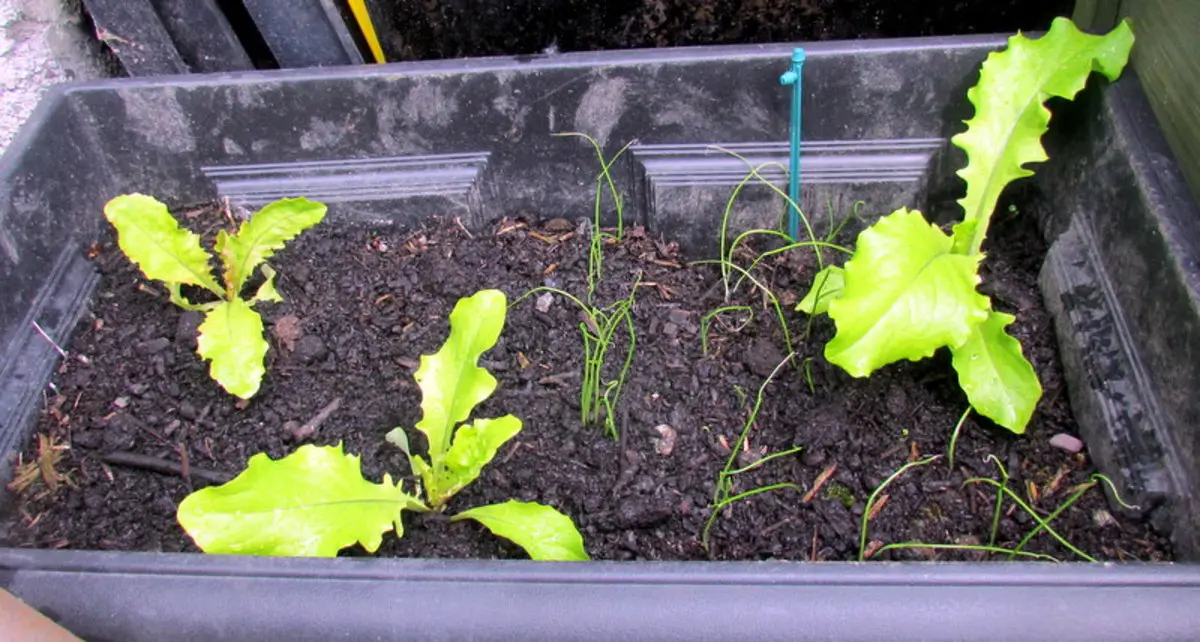 To get good lettuce seeds, you should first plant them in a rectangle pot that has a large enough surface. This method of growing vegetables is also suitable for those of you who have garden decorations with a size that is not too broad. Do watering every day to get maximum yields, giving organic fertilizers can be done in a regular time. Rectangle pot lettuce planter from dengarden.
Another option you can make when growing lettuce vegetables in a small garden is to plant them in wooden pots that have a standard height. This pot has a smooth surface and is certainly very environmentally friendly. You can plant lettuce with other vegetables in one pot to save your garden area so it will be more effective and efficient. Trying this idea out is easy and doesn't take much money or time. Wooden pot lettuce from mashed.
2. Tomatoes
You can use it for your salad, juice, soup, and many others. The best thing, there's so many places to buy seeds – take happyvalleyseeds.com.au. Therefore, having tomatoes in your small garden is the best recommendation because it's quite easy to grow and you can use it for lots of things. Even planting them in the ground or container, cherry tomatoes are actually easy to maintain.
Tomatoes are one of the healthiest vegetables for your body, so you must have them in the garden to make them easier to harvest when the time comes. Instead of planting tomatoes in your garden soil, you can use several clay pots equipped with trellis to maximize the fertility of the tomato vegetables that are planted. This pot has a selling price that is not too expensive, so it is perfect for those of you who want to save on expenses. Tomato pot equipped with trellis from gardeners.
Maximize the decoration of the garden with limited space by planting some vegetables that are often consumed. One of the vegetables that you can plant in pots is tomatoes. This vegetable has a low maintenance which is very suitable for any weather changes, water and apply fertilizer regularly to get tomato vegetables in larger quantities. Small garden decoration with tomatoes from harvesttotable.
This garden bed made of cement is very suitable for vegetable planting ideas that save the most on garden decorations. This garden bed leaves space for a walking area that you can use to water or fertilize your vegetables. Tomatoes are one of the vegetables that you can easily grow without doing a lot of extra care. Vegetable tomato garden bed from bhg.
3. Mints
Mints are extremely easy to grow. You can even plant them around other greeneries and to multiply them is also simple. The bigger space you place this tiny herb, the bigger leaves you'll get. Besides utilizing mints for culinary and medicinal, mints can also repel pests like fleas and mosquitos. However, they invite beneficial insects.
Not only can you plant mini plants in pots, you can also plant several other vegetables with one pot that is arranged vertically and tiered each other. Use pots of different sizes but with one color, namely white. Adding black labels to plants according to their names makes it easy for your friends or family to recognize what vegetables you are planting. Tiered mint pot with black label from countryliving.
For maximum results from the mint plant, you can use just one white pot specifically for this plant. Usually mint is used for drink mixes so that it gives the image a fresher taste. Planting in pots is perfect for those of you who have backyard gardens with limited land. Pick this mint in moderation or moderation. Mint in a white pot from gardenerspath.
4. Basils
Basils have several types of varieties, from Christmas, dark opal, sweet, purple raffles, to a spicy bush. They are, like mints, are easy to grow. When planting the seed, give 12 inches range and full sun access. Once you harvest them, you can use them for garnish, infused oil, salads, pizza, cocktails, and other dishes.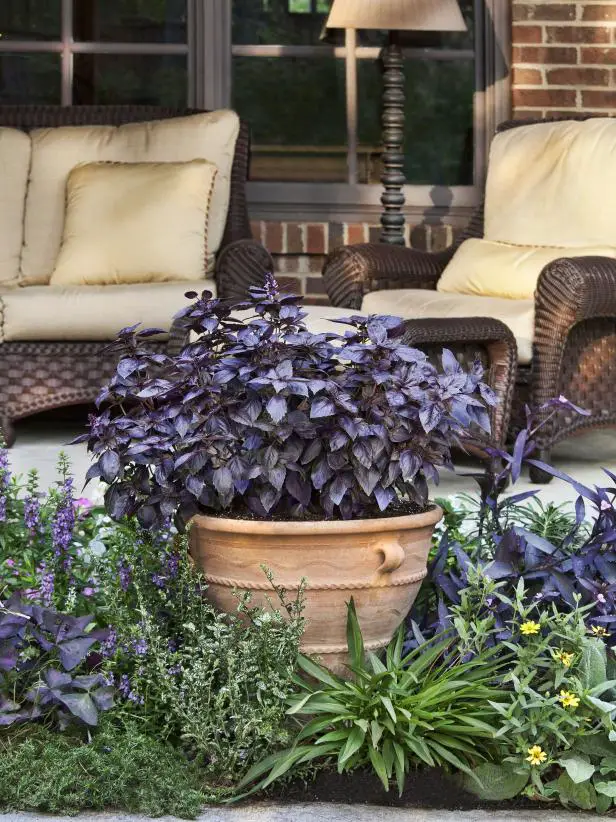 The types of basil vegetables have several different types and colors of leaves, now you can plant basil with purple ruffles in color. Plant this basil in a clay pot that is large enough for a small backyard garden. Apart from being used as a vegetable, this basil with purple leaves is also an unusual sight and becomes an increasingly colorful garden. Basil with purple leaves from hgtv.
Not only putting basil in your garden decoration, this time you can put it on each step with a clay pot that looks like it has a smooth surface. These basil vegetables will produce beautiful purple flowers that can be used as decoration and unusual scenery. Take care with the maximum for a more fertile end result and can be harvested whenever you need. You can try this idea nicely and simply. Basil in a pot from savvygardening.
You can harvest those healthy and tasty vegetables from the small garden of yours. Get the aesthetic and fresh feeling they offer you along with various advantages for culinary.
(Visited 121 times, 1 visits today)
Tags:
Small vegetable garden
Last modified: December 6, 2022