8 Entertaining Home Theater Designs That Will Impress You
People who are busy with work would love to unwind when they get home. And watch a good movie to get a good laugh, to give their minds a rest or merely to be entertained is one of a great ways to refresh yourself after a tiring work. If you and your family enjoy watching movies together, then a home theater could be right for you to own. Home theaters are not really necessary for every home. Most homeowners prefer to use the living room as their entertainment area but for some, a home theater is an important area.
Home theater would be possible if you have a spare room. Turn that room into a home theater and you will surely not regret for creating one. Check out these 8 entertaining home theater designs that will impress you below, and have a great movie time!
1. Contemporary Home Theater
This one is a luxurious home theater where one can enjoy sitting on the soft seats while watching a great movie. The space is so big so you can welcome many guests to watch movie together.
2. Star Trek Home Theater
If you love Star Trek, this Star Trek home theater above probably is the one for you. This home theater that produces realistic sound effects and motion-activated air-lock doors. Another great thing about this home theater is that it has a private bar.
3. Small Home Theater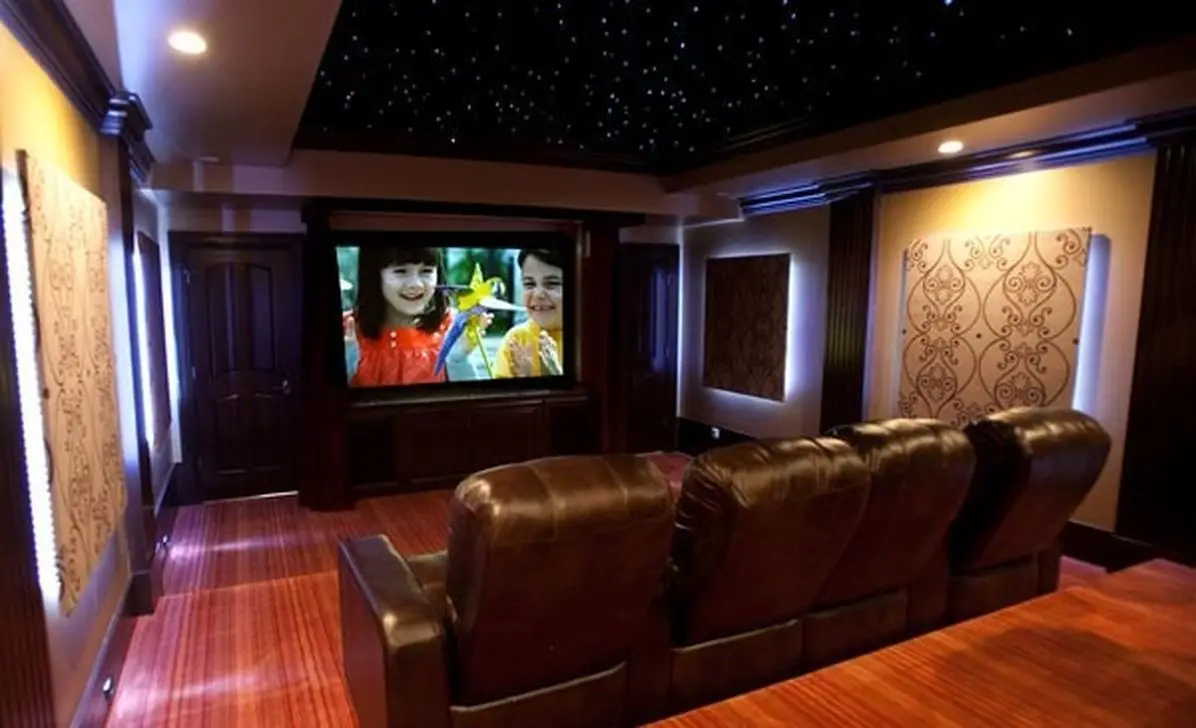 This four-seater home theater is a great option for a small family who loves to spend time watching movies together. Look at the ceiling! The "starry sky" appearance of the ceiling fiber optics is so adorable.
4. Ultimate Home Theater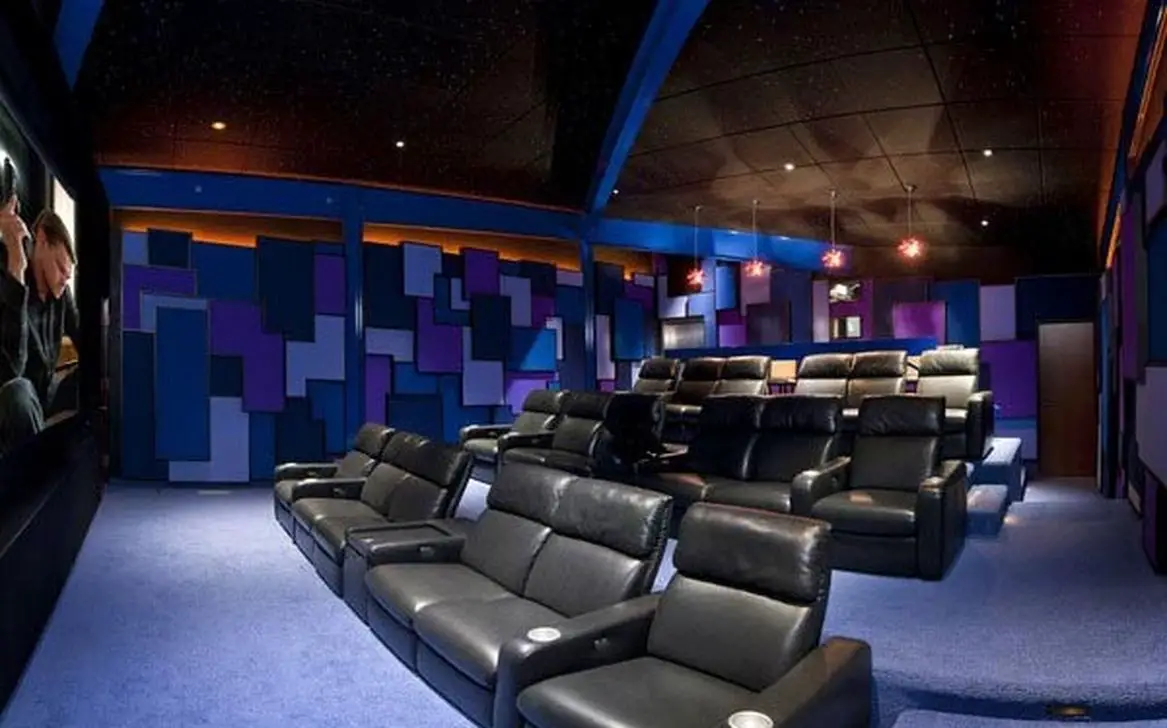 This home theater is designed with blue and violet geometric wall decors that truly made this one look extraordinary.
5. Pirates Home Theater
Give your home theater a theme to make your movie time become more special; a pirate-themed home theater is so unique and would surely give one the feeling of being in a pirate ship.
6. Home Theaters and Beyond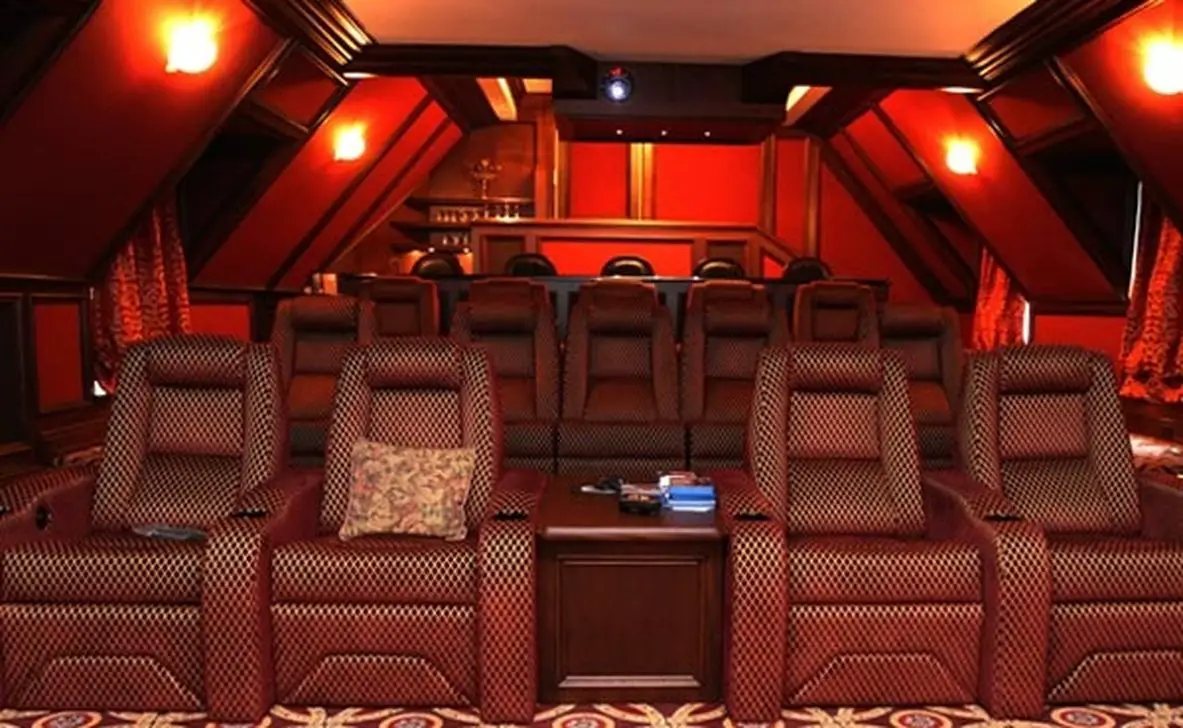 A romantic and elegant looking home theater with a strong impact using red shades and good lighting.
7. Batman Cave Theater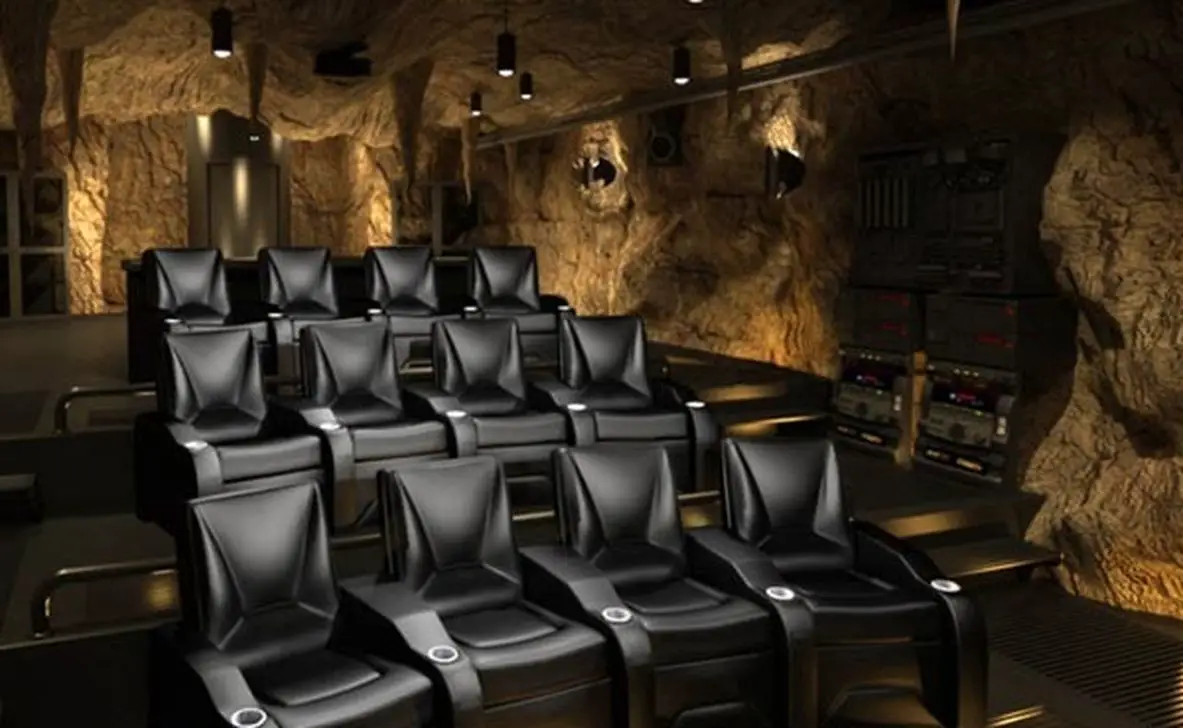 For those who are Batman lovers, this Batman Cave home theater would fit their taste for it really looks like a cave with Batman inspired accents.
8. Futuristic Home Theater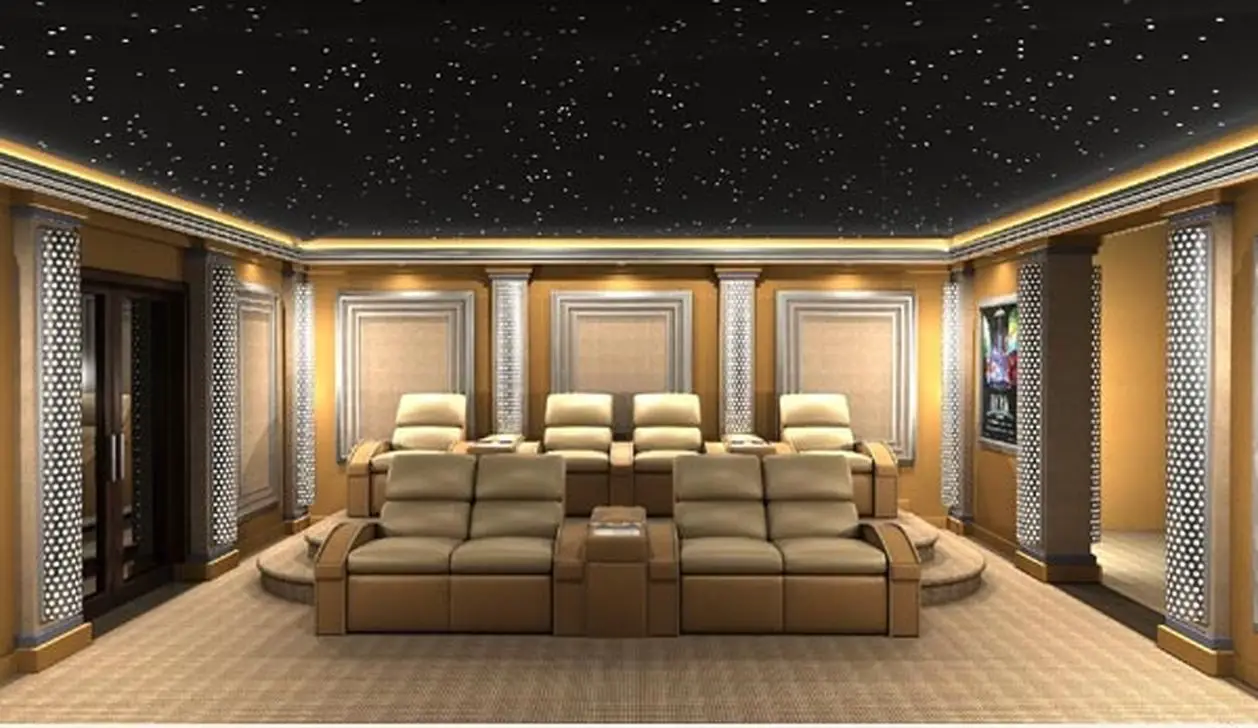 This home theater look so great with pillar accents and silver and biege touches to get a futuristic look.