8 Breathtaking Pond With Waterfall Design Ideas
For the one who doesn't have enough space to build a pool, a pond can be one of the alternative outdoor designs. Water lets you get multi-sensory experience for healing therapy. Make sure you already have the area, material, size, style, landscape, lighting, and other components for building a pond with waterfall. This is an ideal solution for you to get more attractive yard.
Detroit Landscape Statue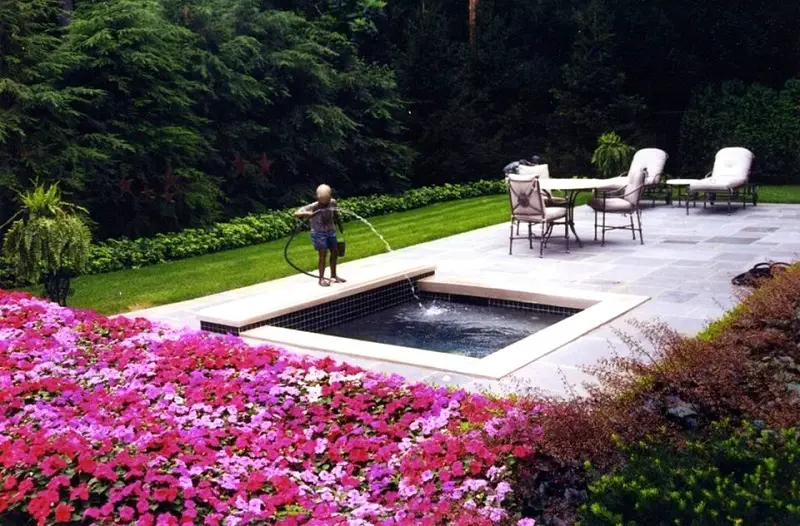 For modern pond design, adding statue will improve the pond decoration. You are free to define the shape of statue as your desire. The blooming flowers around this pond add natural value which brings us to cheerful atmosphere.
Hillside Waterfall
Find local water source to create this amazing waterfall for your backyard. After that, you need to provide big stones for make the flow. Build rounded pool to collect the water. Eventually, you and your spouse can sit here to enjoy evening view whenever you want.
Floating Pathway
This wonderful pool designed for the one who love natural beauty. With stone pathway, this outdoor living space looks remarkable. Moreover, having pool with waterfall actually may become healing therapy for better feeling.
Philly Fish Pond
Let's see to a pond design made for brick that will attract your eyes. This small pond completed by water fall for eye-grabbing look. Furthermore, designing a pond like this will be suitable for you who only have small outdoor space.
Stone Wall Pond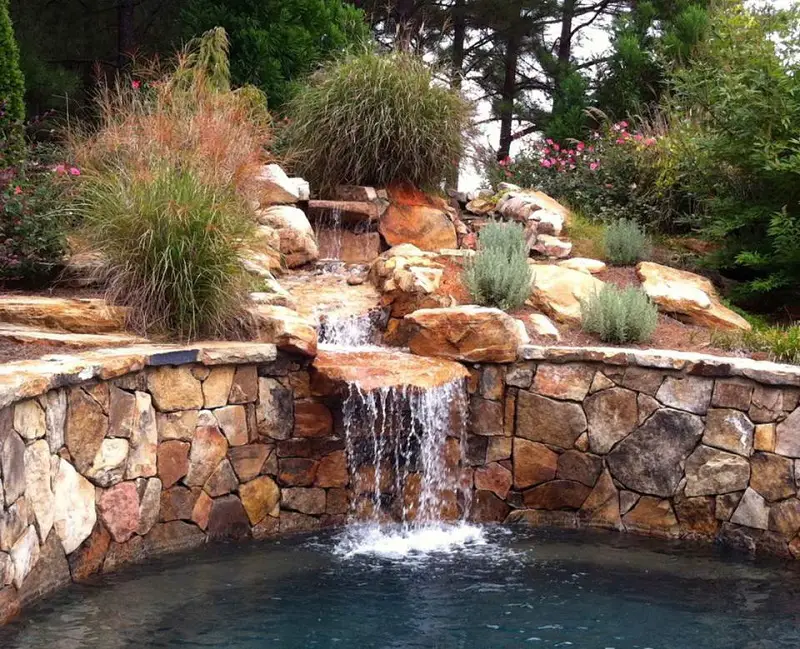 Build a pond with stone makes the atmosphere feels warmer. Further, the idea of adding waterfall improves the outdoor decoration. Moreover, native grass brings this pound into more natural sensation that will grab your eyes.
Rossington Arch
This urban pond actually consists of water basin that flows into koi pond. No need large space to create this pond. However, pay attention to the plants around it. You need to add more colorful plant to add a touch of mind-blowing view.
Woodland Setting
This is an incredible waterfall designed ever! Sitting around this pound make us feel like in the jungle with its natural waterfall. It needs more than 5000 gallon water to fill the pond. By using limestone rock, this pond looks perfectly natural.
Acorn Ponds
Jut full of your handmade pond with natural plants to bring it into natural look. You can plant cardinal flower, water mint, taro, iris, or variegated sweetflag that incredible for backyard garden. Moreover, applying big stones make it looks warmer.