A laundry room actually needs not large space. You only have to install a washing machine and a dryer. For the rest, you can easily wash the dirty clothes and left them. A tiny space under the stairs is enough to be used as a laundry room. Even, you don't need to add a laundry room door. However, you may add a sliding door if you wish.
Under Small Staircase For Laundry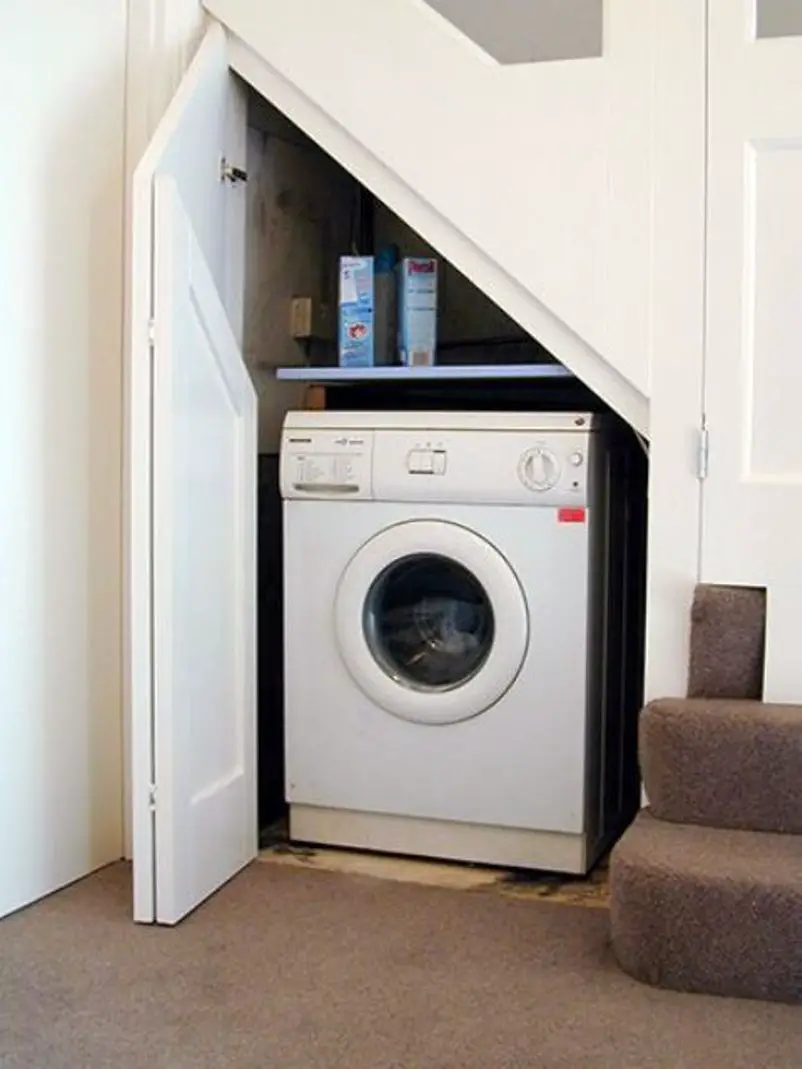 Here, you only need to install a washing machine to create laundry room. Look at this tiny space, you still be able to add a board and use it as storage. The owner adds simple door as well.
A Little Laundry And A Storage Space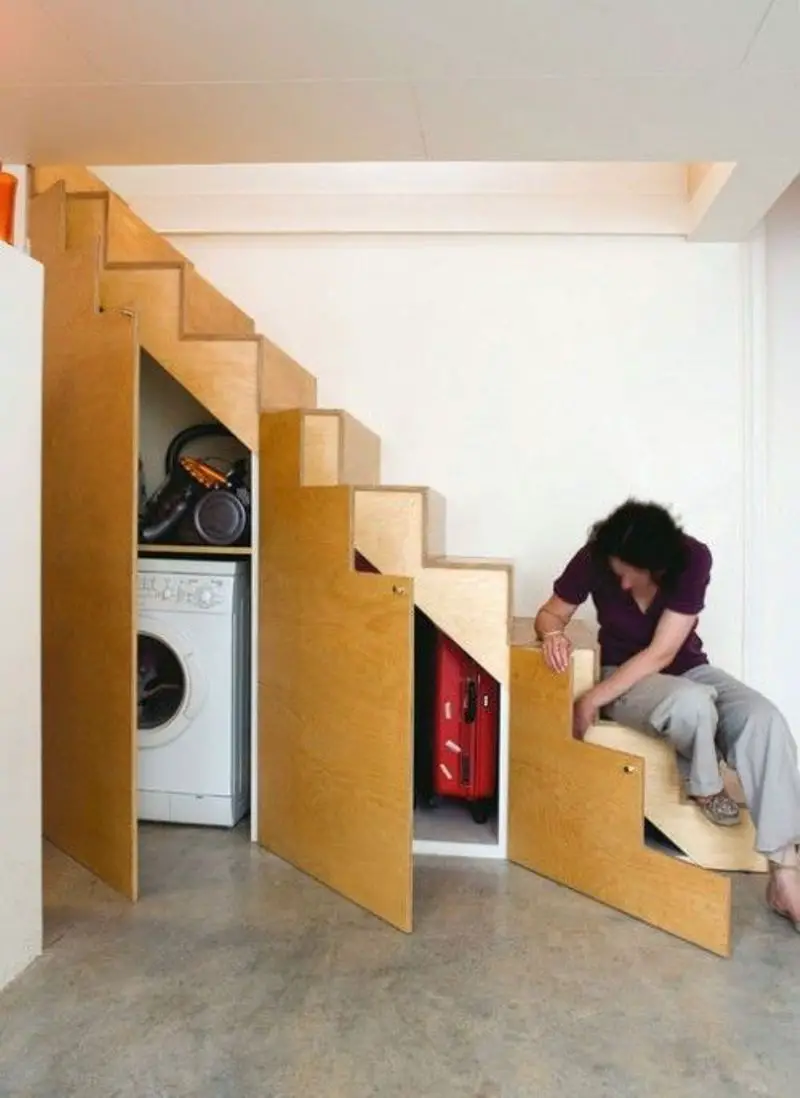 For longer staircase, you may create laundry space with storage next to it. Add door with unique shape to give more wonderful appearance. This idea will help you to keep your house clean and tidy with simple step and easy.
Small Laundry With A Washing Machine And A Dryer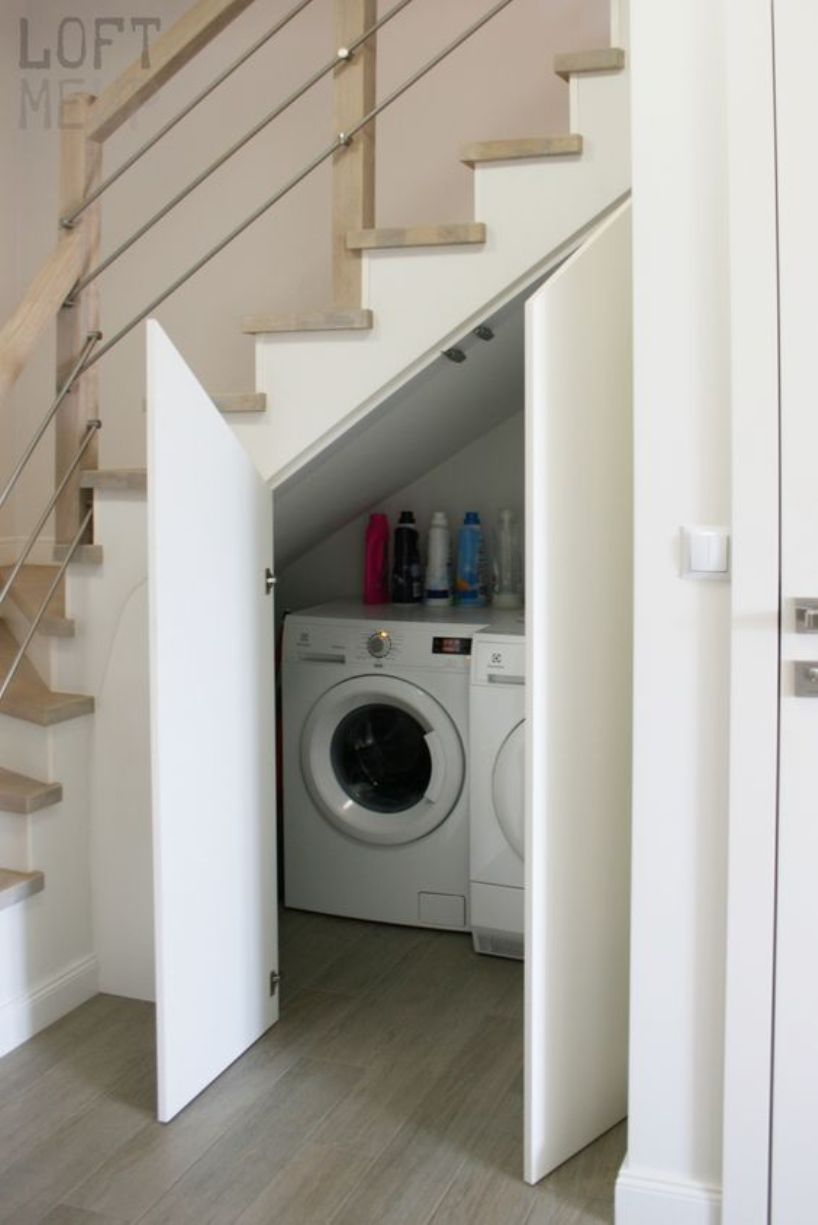 Small laundry space under stairs will help you to have more functional tiny area. This room is completed with a dryer as well. Then, the owner also gives door to hide them. Don't forget to apply white color to keep this area bright.
Laundry With Storage Space For Chemicals
With white color paint, this tiny space looks larger. The owner puts a washing machine, a dryer, and storage for chemicals. With this simple design, anybody can copy it for having functional under stair space.
A Comfy Laundry Under The Stairs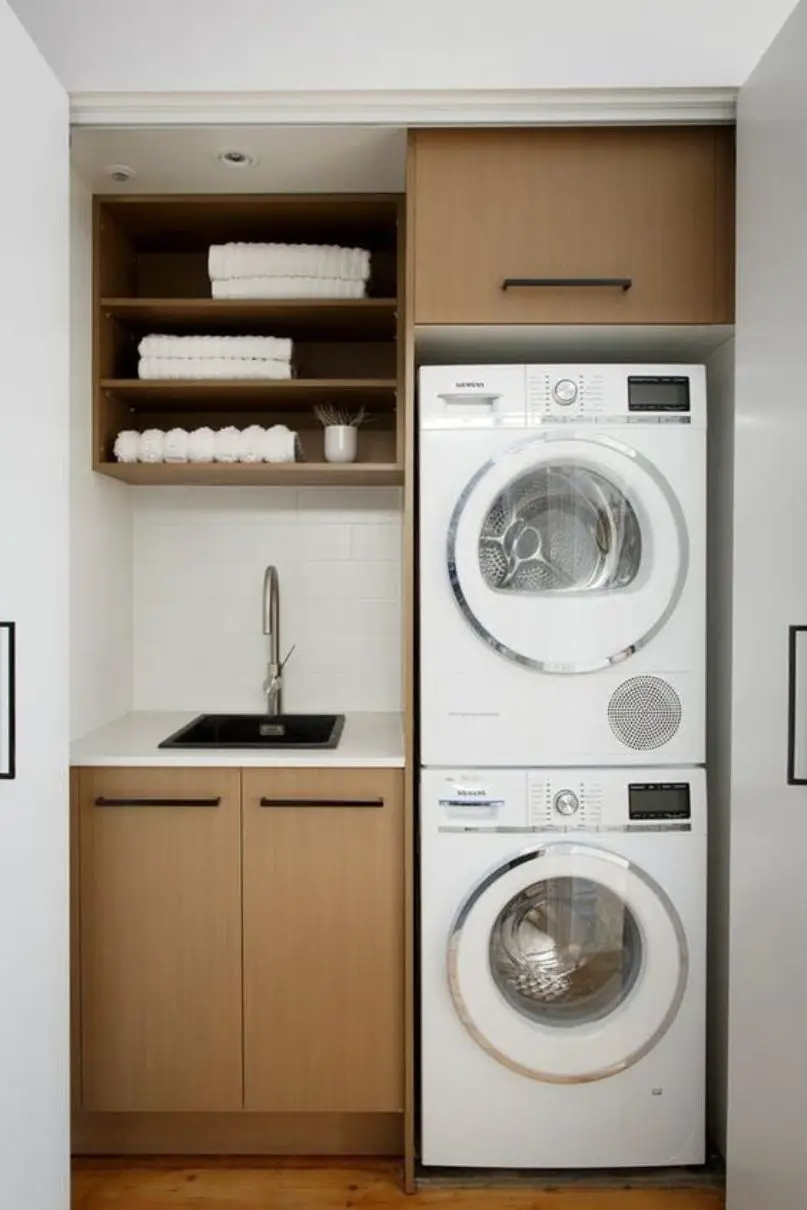 Anybody loves simplicity. A comfy laundry room under the stairs completed with a washing machine, a dryer, a built-in cabinet, and a sink looks gorgeous for a tiny space like this. However, you can see clearly that it is possible.
A Washer And Dryer Combo Unit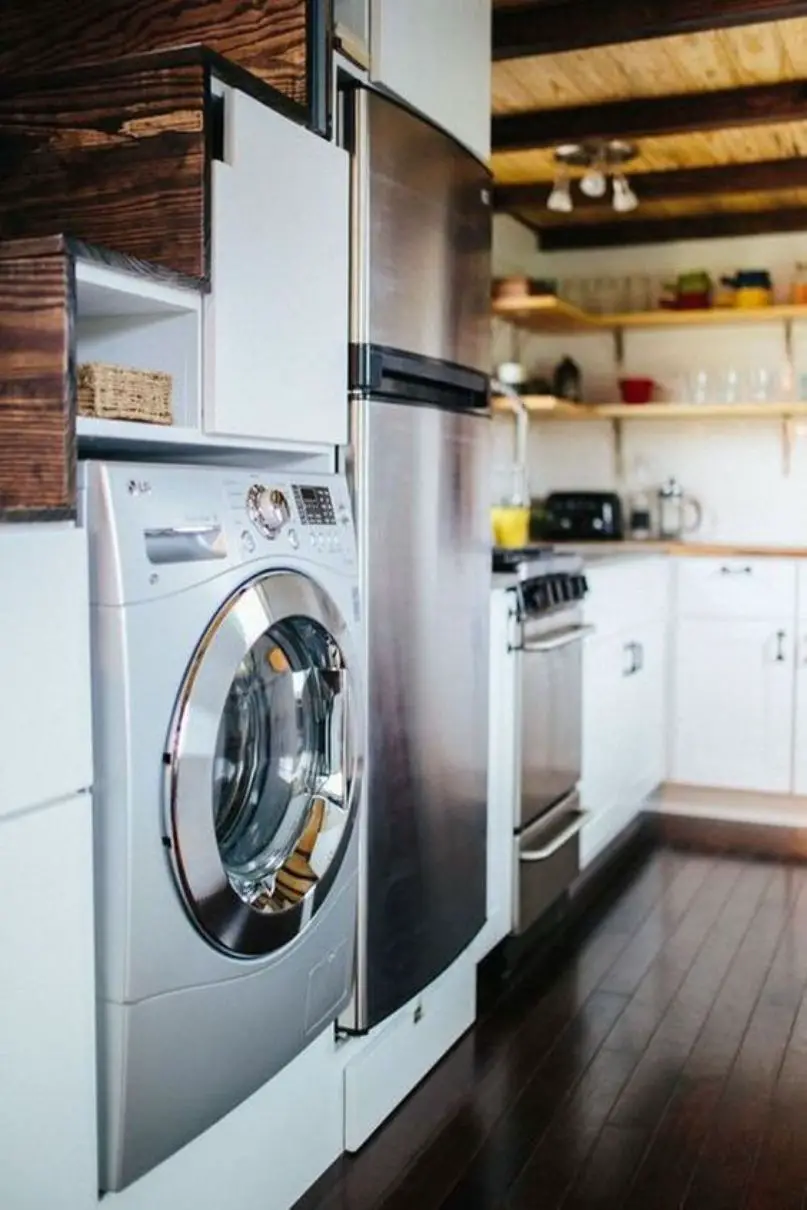 Install a washer and dryer combo unit under the stairs to keep simplicity and more functional tiny space. Even, you still be able to add a simple storage over the washing machine. No need to add door, because it looks blend with the kitchen design next to it.
A Built-In Laundry Space Under The Stairs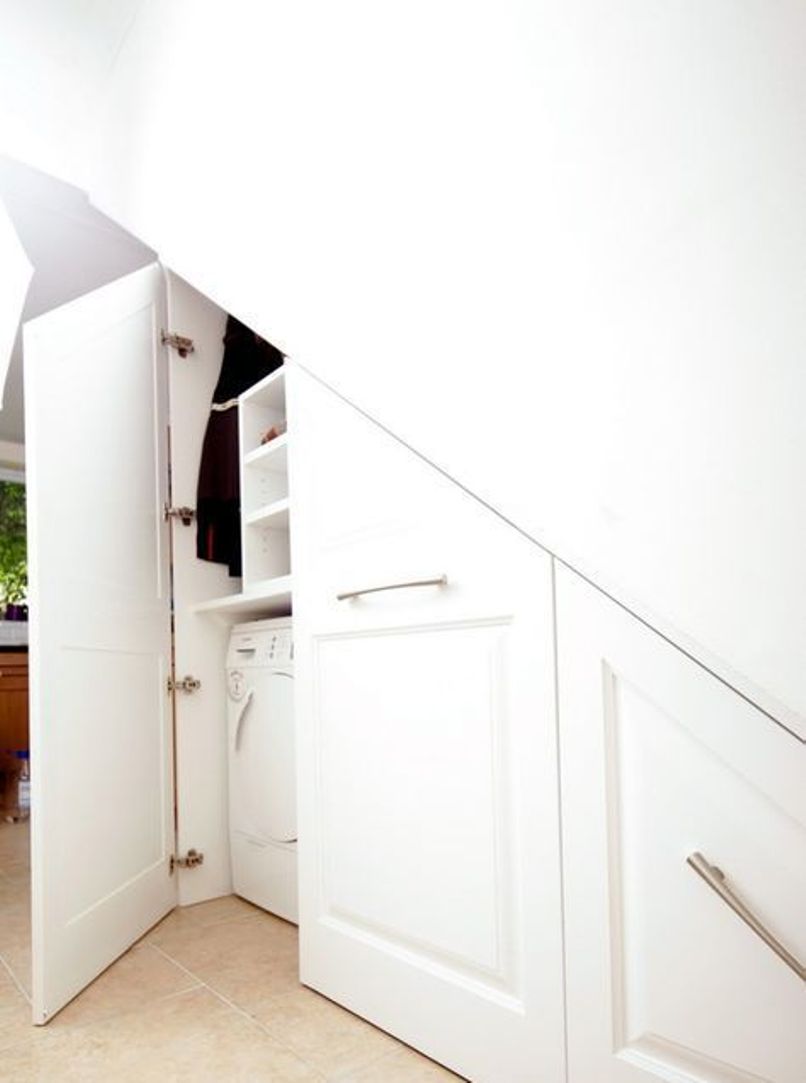 You may copy this laundry space design too. Look at the washing machine with more storage to keep anything. Keep the room tidy by arrange your household equipment well at the storage.
Laundry Room With Storage Under The Stairs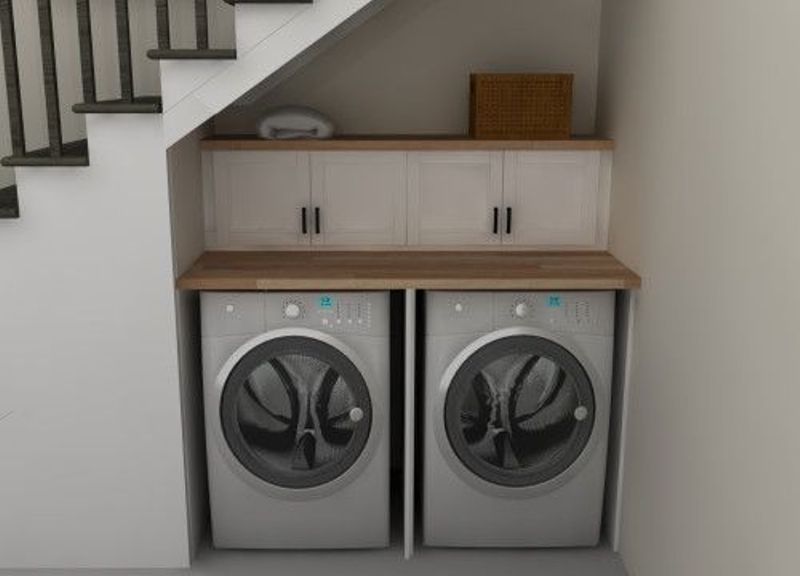 If you wish to have two washing machines, here is the idea that may inspire you. Moreover, you till have a space over to create storage.
(Visited 979 times, 1 visits today)
Tags:
laundry room
,
storage
,
under stairs
,
washing machine
Last modified: October 7, 2022