21 Easy Ways to Freshen Up Your Home Atmosphere Around Summer
Home is a warm place to gather with family. It is where we come back after all the routines. Some people decide to decorate their home as good as possible since the nuance at home can boost their mood. But, to have the best decoration at home, we sometimes need more money to spend. Moreover, some of us are also willing to upgrade the whole look of home when they get bored with the decoration and choose a seasonal decoration. What about if we do not have enough money then? Thus, we have to be smart in finding the right tricks to decorate our home but we do not have to spend more money. The followings are some tricks to beautify our home during summer.
Well, first of all we should remember that summer is the hottest season. We have to be ready to get sweated everyday. Then, it is better when we come back home, we get a fresh atmosphere. Adding some greenery at home is the very first trick. This idea is easy to apply since we do not need hard efforts. Choose low maintenance plants like orchid, cactus, lavender, succulent, etc to save our time. Naturally, greenery plants will create fresher atmosphere to our home. Just put our chosen plants in a vase on the table so that they artistically increase the ambiance of our home. The second trick is adding wall art. Some wall arts like paintings are good examples. Flowery or floral painting theme is interesting enough to beautify rooms at home. Put one big paintings with floral theme in the living room, bedroom, or dining room to give fresher touch for our white wall. Furthermore, the third way to freshen up our home atmosphere in summer is by giving bright scheme colors for home decoration or furniture. Don't think that we should buy new furniture, we just need to repaint them with bright colors, for examples, green chair, brown coffee table, and so on. Other examples like having pink sofa, yellow bedroom wall, and blue table are brave choices to consider. Well, the followings are some real tricks to freshen up our home atmosphere during summer. Choose which one that makes you get inspired.
Adding some greenery
Applying certain wall art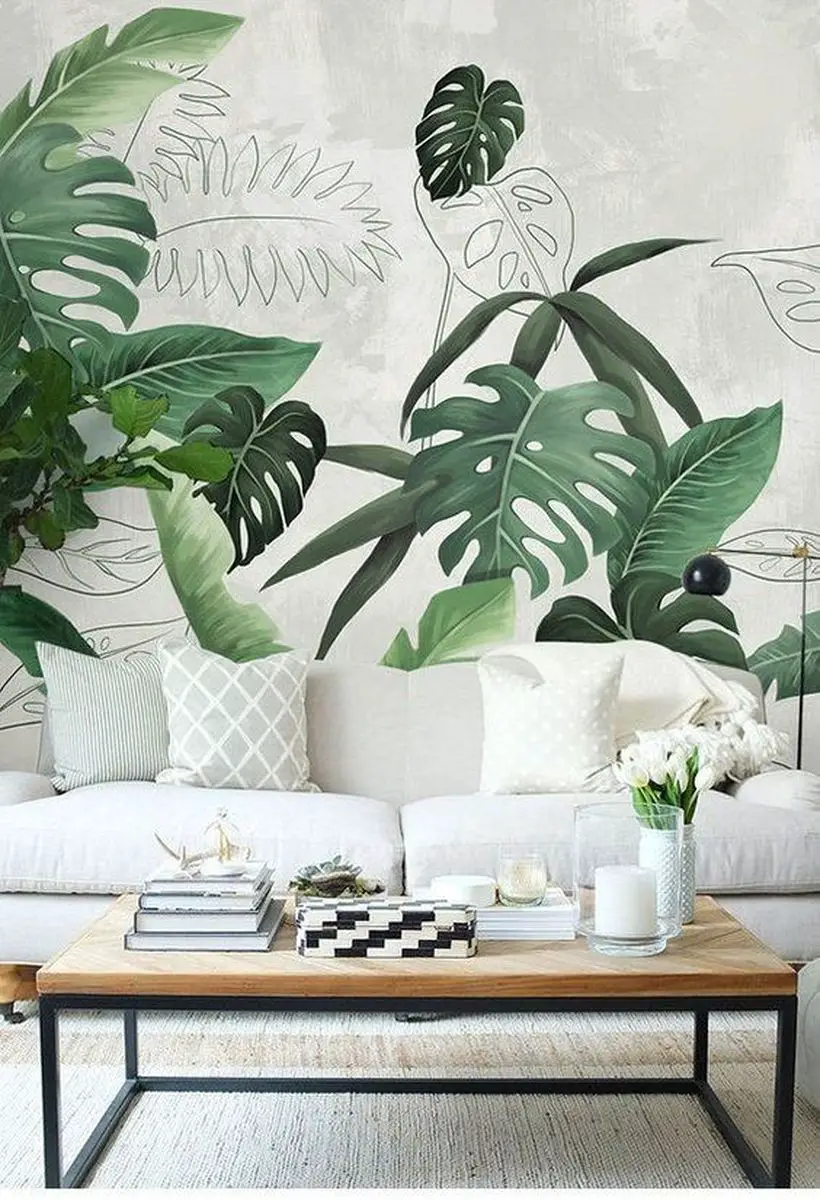 Bright home color scheme decoration