20 Pretty Unique Modern Bathroom Decoration Ideas to Give You a Peaceful Bath Time
Having a good quality bath time is really needed. Beside for the health reason to have a clean body, bath time can also become something relaxing for you. Coming home with your tired body after a whole busy day of working can be erased just by simply having a bath under the shower or soaking your body in the bath tub. Those things won't be fun enough if you don't have the proper bathroom from the cleanliness to the furniture and the other things that will support the bathroom to be the best bathroom for you. Basically there are so many bathroom styles, but since you are living in the big city and have the modern or minimalist home style, then let us talk about the pretty of the modern bathroom decoration to make it in harmony with your home or apartment style.
To have the illustration of the complete modern bathroom decoration, we will talk about three main points that will affect more for your bathroom look. The first thing to be concerned will be on the furniture. There will be some other things in your bathroom beside the bathtub and shower tool such as the cabinet or storage, the mirror, sink, and even table. You can manage the design of those stuffs into the modern look in neutral colors. Then for the ornament, you can have something that refers to the industrial or futuristic style. You will never go wrong to choose those two styles for your modern ornaments because those are really fit with the modern one. Then for the lighting, make sure that you don't choose the wrong chandelier if you want to have it because most of the chandelier will bring you into the classic style. Please look at down below to make sure that you really get the ideas.
Bathroom Ornament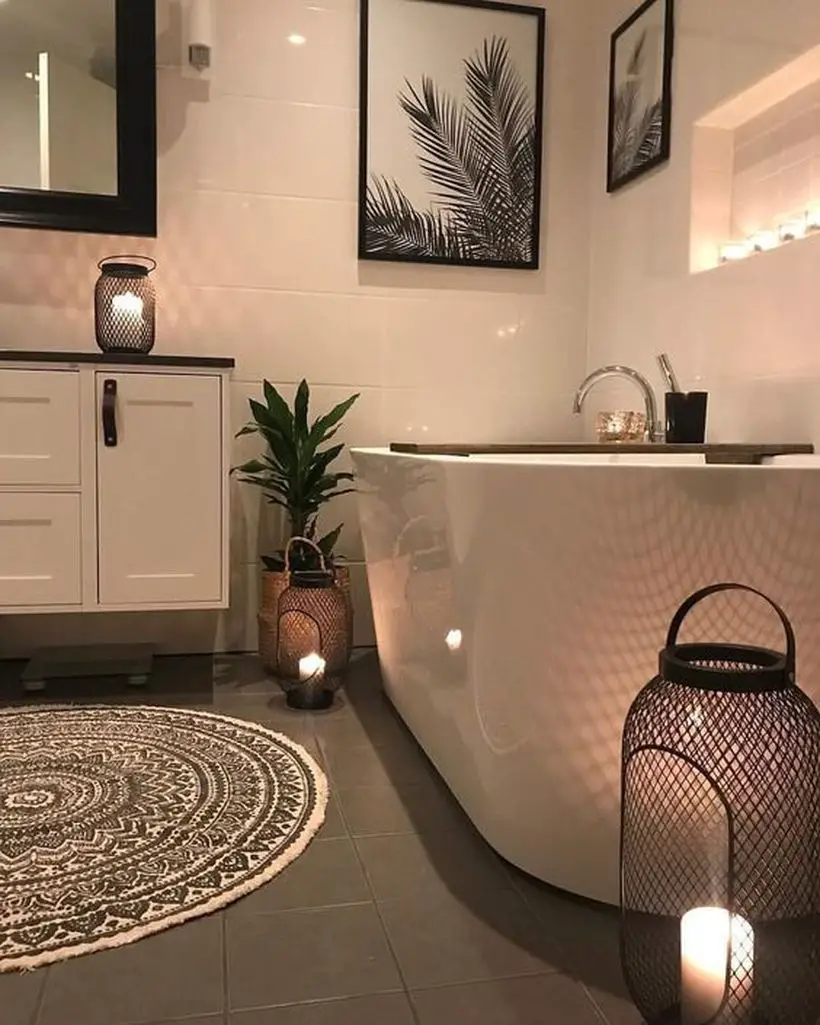 Bathroom Furniture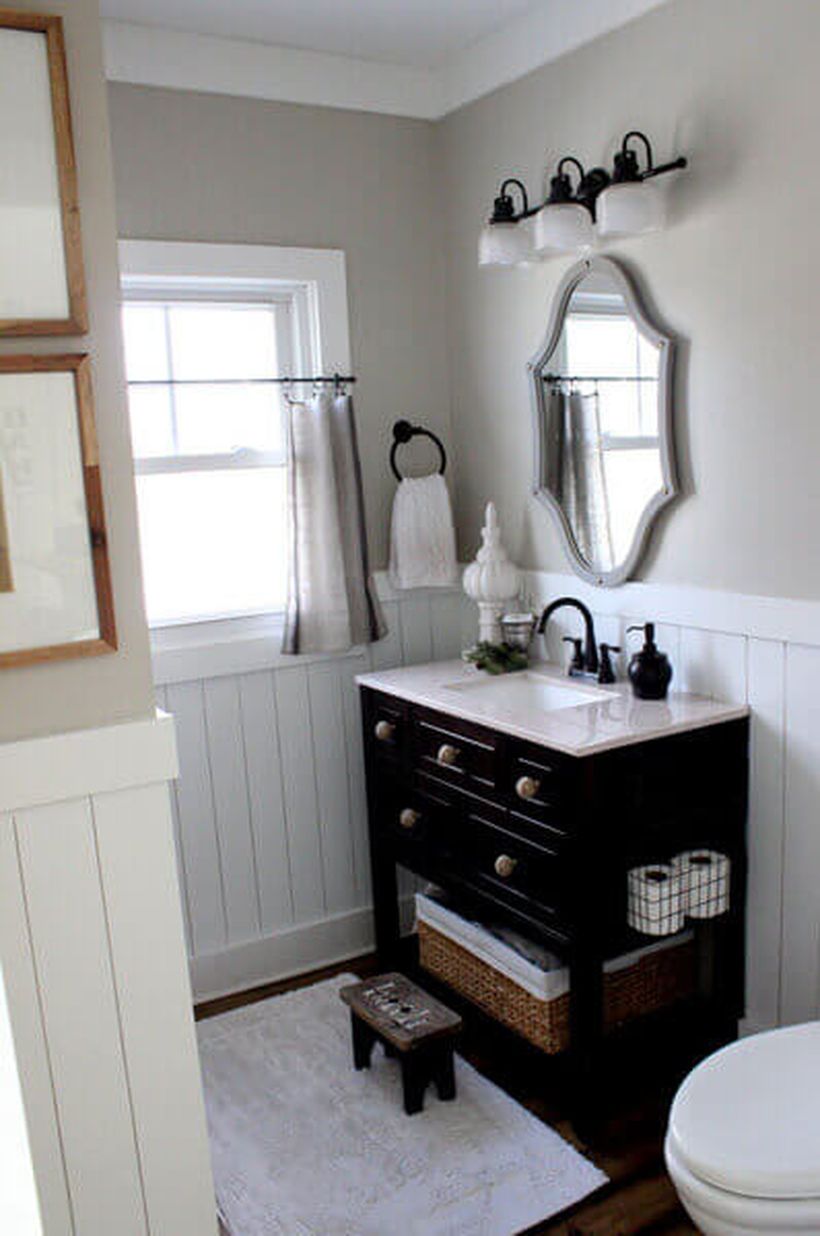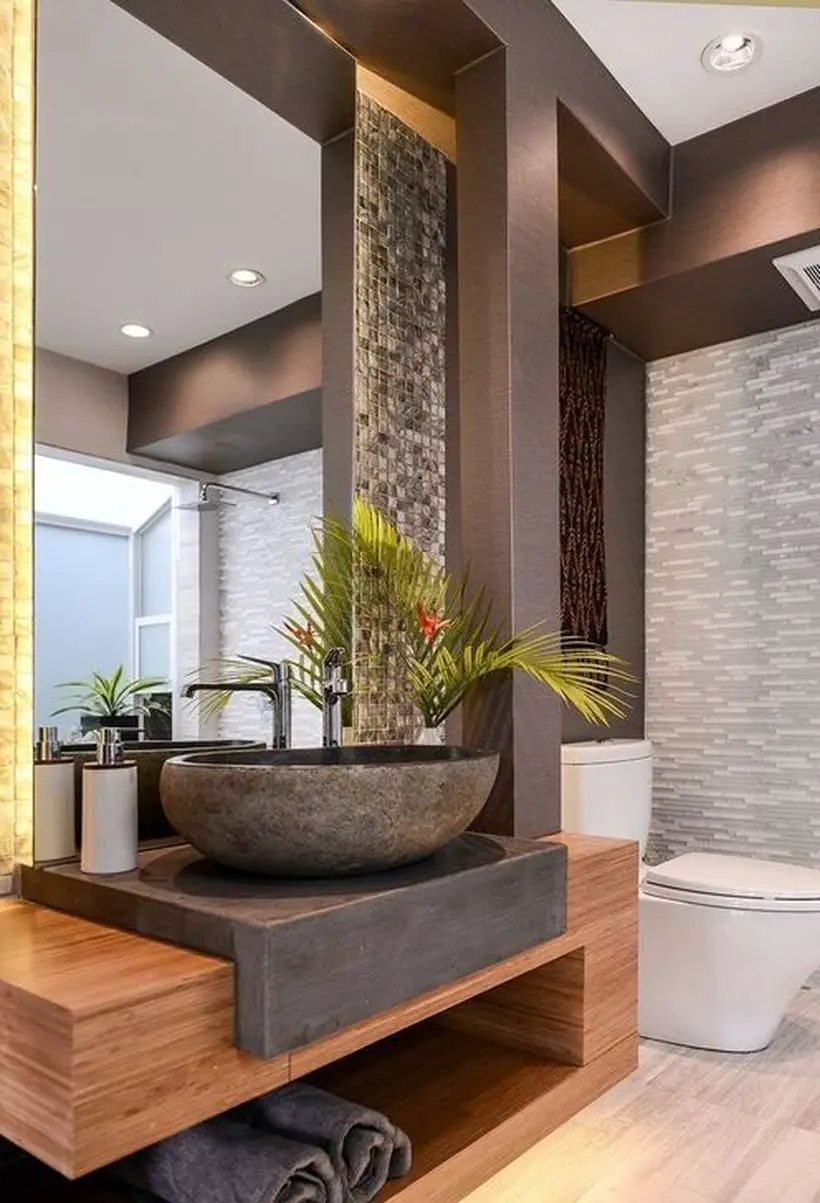 Bathroom Lighting