Sometimes we have to make use of any space we have, especially if you are living in a small house or apartment. However, living in a small space doesn't mean that you should give up the ideas of having your own home office. These office decor ideas for small space will ensure you to have a working space that is not only functional but also looks beautiful.
1. Space Under the Stairs
If you are living in a two stories house, use the space under the stairs. Turning a small space under the stairs into a small work space is easy. Simply add a single floating shelf for a desk. Then, use the wall as a cork board to display reminders, notes, or everything you need. Add hinges on the shelf so that you can keep other items tidy in it and hide the clutter you may have.
2. Corner Work space
The next small office idea is the corner work space. For this one, you can turn any corner of your house into a small working area. Simply add several floating shelves to the nook of the room. The top shelves are perfect for keeping your items like books or photo frame, while the lower shelves can be used as a laptop desk. Add a comfortable chair so that you can work better in long hours. Also, don't forget to add a curtain so that you can cover this corner when you are not using it.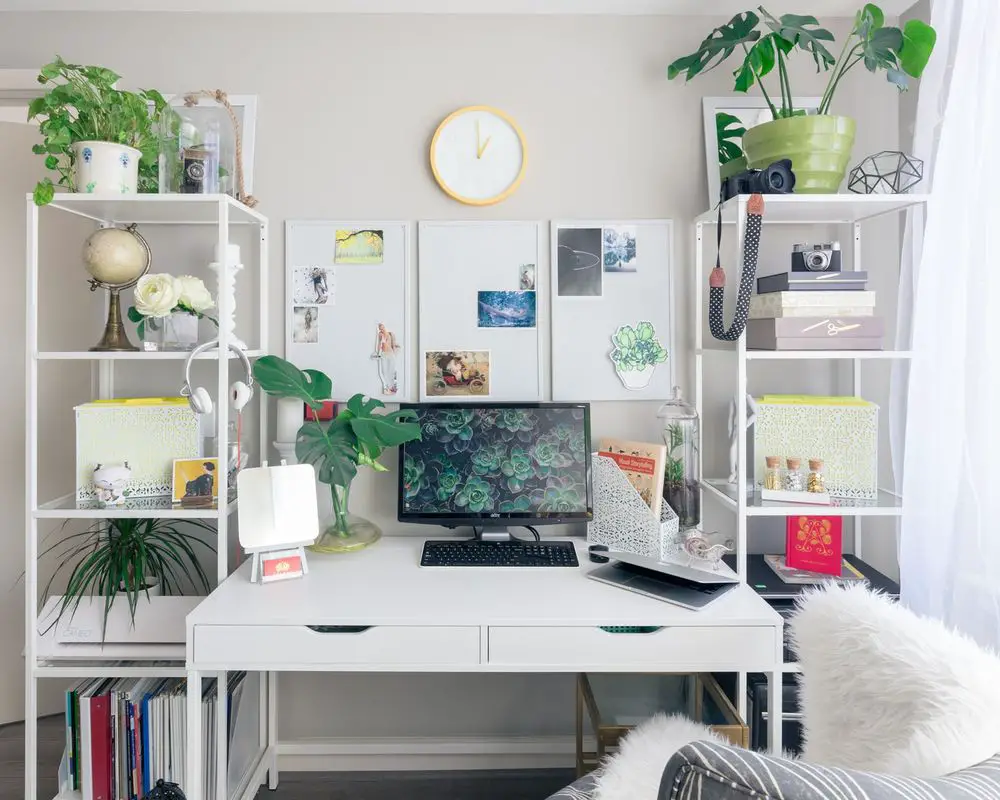 3. Modern Minimalist
The next office decor ideas will take a modern minimalist approach. For this theme, you will only need a white desk and chair and simply place it in the room. The lack of other items or small office decor making this office look clutter-free and neater. It also doesn't take up too much space because no additional accessories or decorations are needed.Having a small space means that you need to explore a lot of office decor ideas to make a nice and beautiful small home office space. Use your imagination and get a lot of inspiration to make use of a small space and turn it into a creative work space.
(Visited 120 times, 1 visits today)
Tags:
Office Decor
Last modified: September 25, 2020