If you buy an RV for family trips, make it colorful and bright. Family RV ideas involve a lot of bright colors and fun patterns to make the journey exciting. From installing colorful fabric to repainting the exterior, a colorful RV, camper, or trailer will light up your long journeys.

Try some or all these ideas to inject fun to your family RV.

1. Printed Curtains and Pillows
Adding bright colors and patterns will quickly improve an RV. Install curtains with fun prints that all family members love, from flowers to cute animals. Replace the boring white pillows with colorful ones. This colorful RV decor is easy to install or replace when you want variations.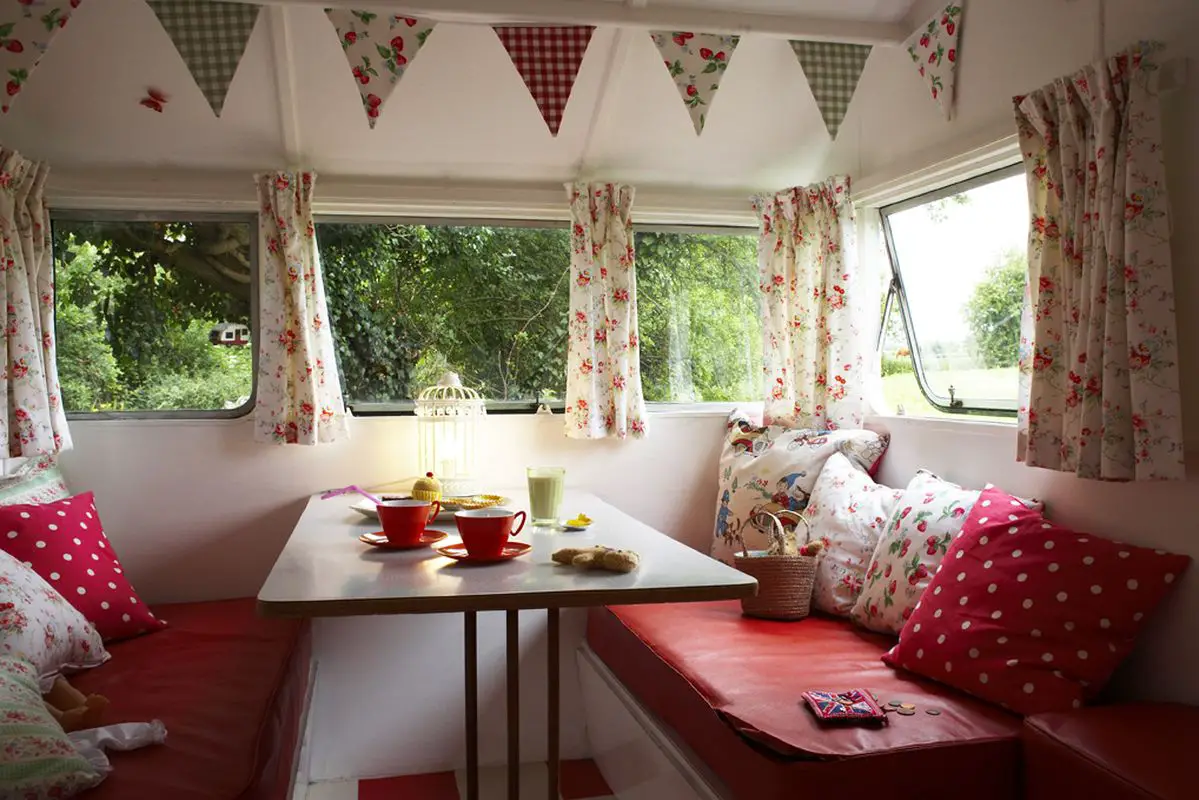 2. White Wallpapers with Colorful Prints
Refresh a small RV by installing white wallpapers. To prevent the inside from looking boring, pick white wallpapers with colorful patterns. You can choose small patterns for a small RV, but make sure the colors are visible. Flowers, fruits, cute animals, stars, and other "fun" patterns will make your RV brighter.

3. Colorful Fabric Divider for Privacy
A family RV decor needs some degree of privacy between rooms. If you don't have enough space, install room dividers made of fabric. Choose colorful dividers with any patterns and color combinations your family will love. Install the fabric in front of the bathroom, between the driver's seats and the living area, or in front of the bedding area.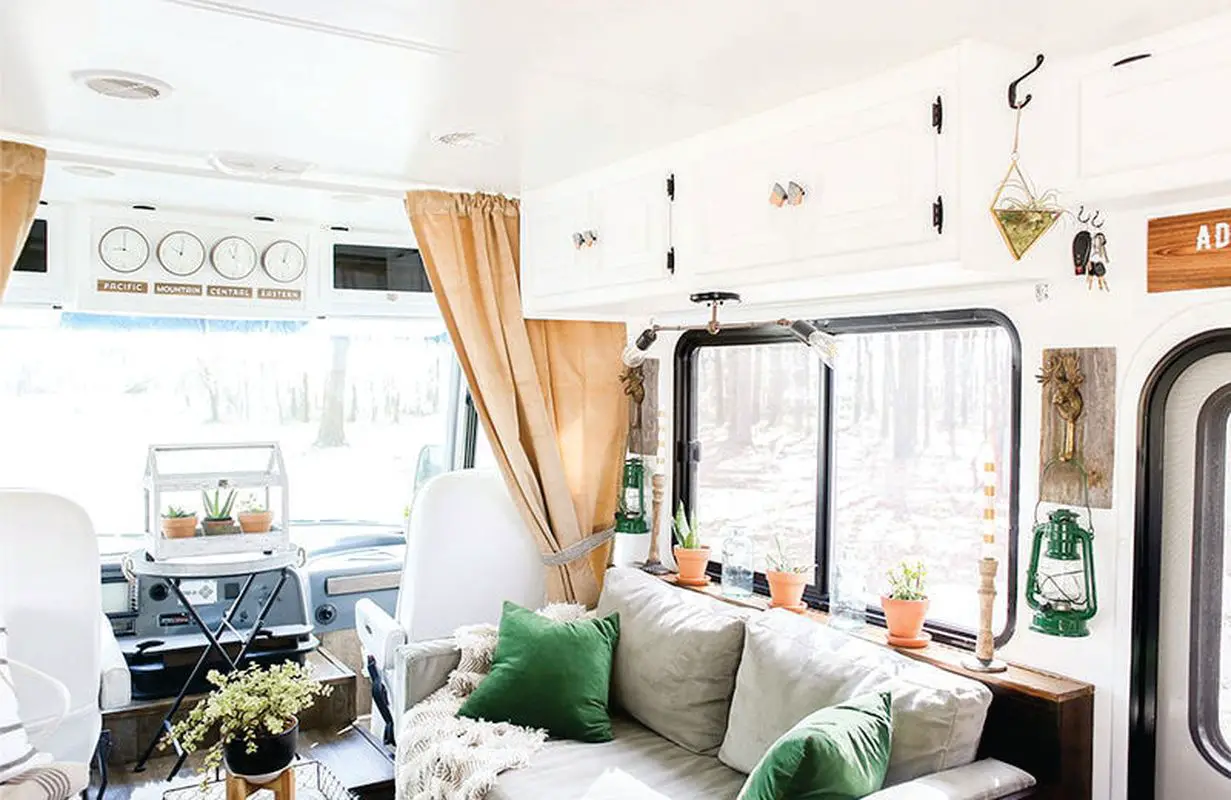 4. Place Colorful Bean Bags and Rugs
Bean bags add the seating capacity without eating too much space. Choose bean bags with colorful patterns to match your RV interior. They will instantly improve any room or living area. Additionally, place some rugs inside the RV to add comfort and colors. They are light and not taking up much space.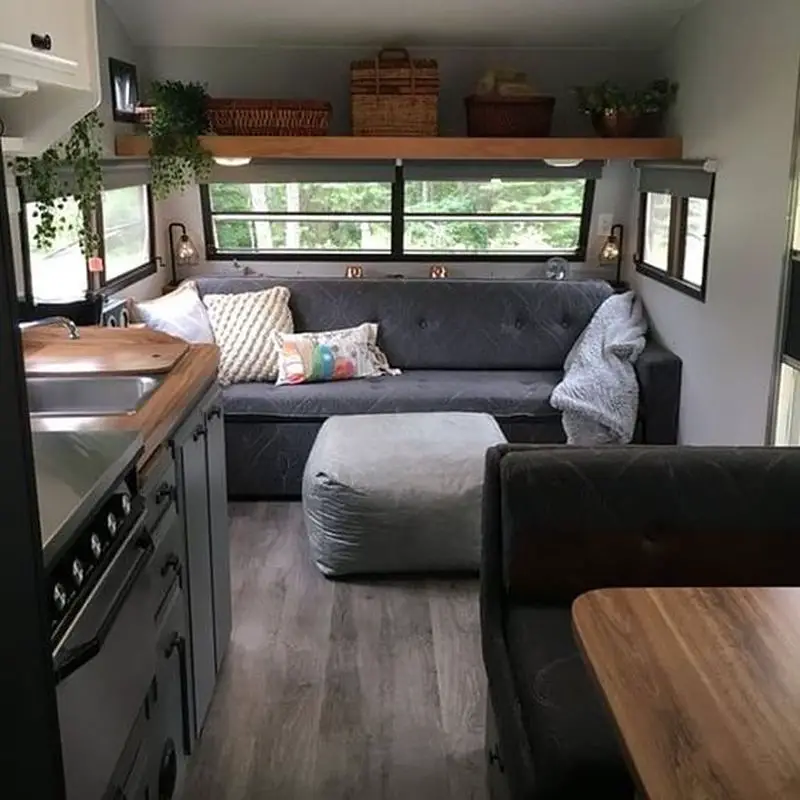 5. Repaint the RV with Bright Colors
Don't stick with the usual white, grey, or brown RV exterior. Be bold and use bright colors such as light blue, lime green, or plum for the exterior. Alternatively, paint the RV in neutral shades, but add bright decal patterns as accents.

These RV ideas inject colors and fun into a boring-looking vehicle. Make your family road trip or camping more exciting with these color ideas.

(Visited 229 times, 1 visits today)
Tags:
Ideas to Decorate Family RVs with Beautiful Colors
Last modified: September 25, 2020