A dining room is more than just a table and chairs. You can make an apartment dining room look more interesting. Whether you live in a small studio apartment or luxurious condo, you can make a dining area interesting with simple ideas. These suggestions will improve any type of dining area.

1. Add Floating Shelves on the Walls
Multipurpose storage is a great dining room idea for every apartment size. You can install floating shelves that contain practical and decorative pieces. Mini potted plants, cup collections, painted ceramic plates, and framed pictures will look great on these shelves.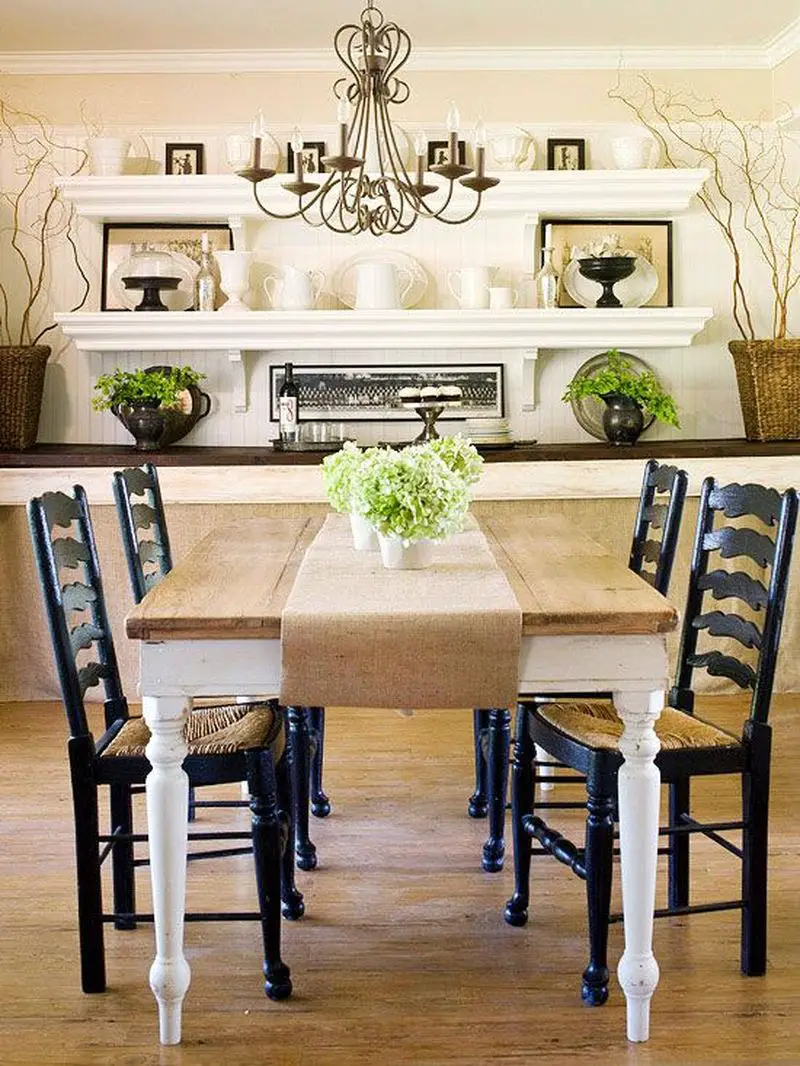 2. Install Beautiful Lighting Fixtures
Lighting fixtures can make the difference between boring and interesting dining area. A unique pendant lamp above the dining table creates an interesting visual. Wall conches add an atmosphere in the dining room, especially if you want a "moody" look. You can install a more elaborate lamp for a larger dining room, such as a chandelier.

3. Install Expanding Table
Expanding apartment dining table is a great space solution for a small house. You can keep it in the minimum size when there are only a few diners. Some expanding tables have extra functions as work desks, complete with drawers. For a larger dining area, you can install an expanding table that accommodates four to eight people easily.

4. Use Interesting Wall Color
Why sticking with white if you can play with a unique color? Warm colors such as brick red and citrus tones are known for increasing the appetite. You can create a two-tone dining room, with a bright color for the accent wall and neutral for the rest.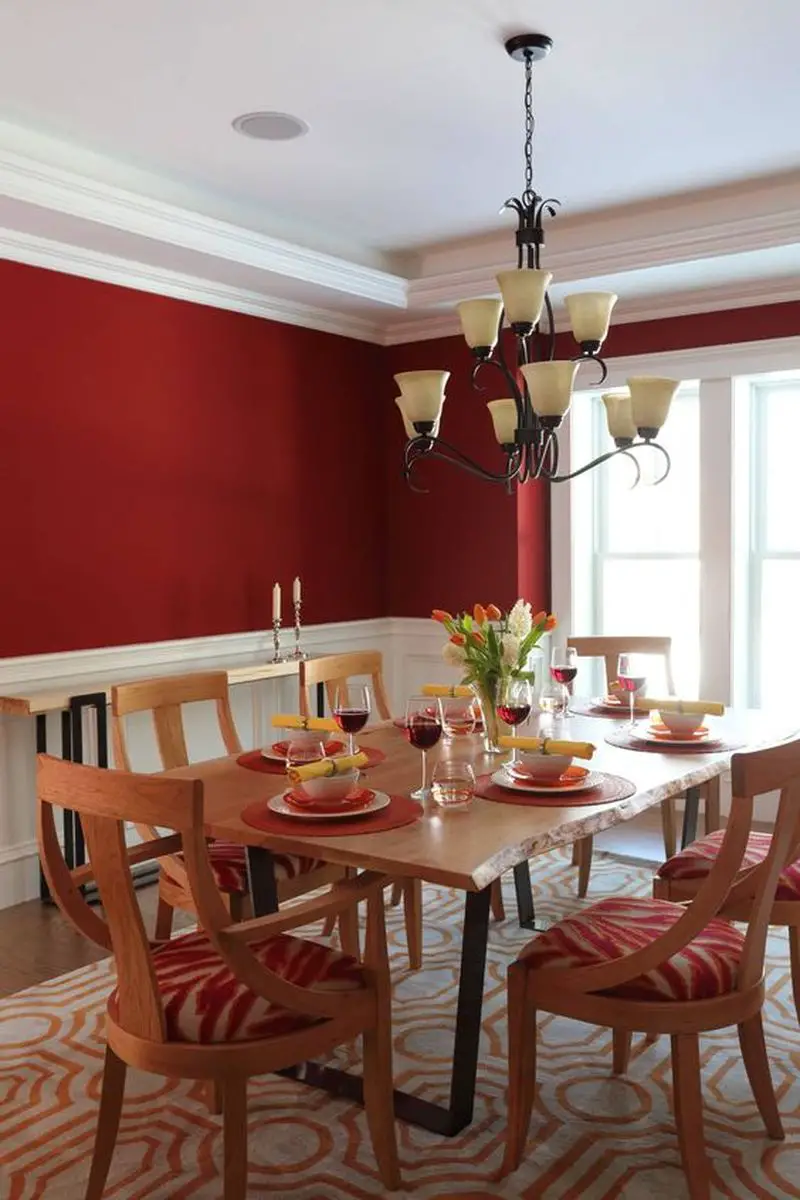 5. Connect the Dining Area to the Outdoor
Connecting the dining area to the outdoor scenery or atmosphere gives you a great place for socializing. You can do it by arranging the dining table near the window. If you have extra space, build a semi-open dining room that connects to the balcony.
A beautiful dining area is a nice place to eat, converse, and socialize. These apartment dining room ideas are suitable for all interior styles. Start improving your apartment and notice the differences!
(Visited 47 times, 1 visits today)
Tags:
apartment decoration
,
Apartment dining room
,
Dining room decoration
,
Dining room design
Last modified: August 19, 2020