Set in a dense neighborhood in Danang, Vietnam, this small house design will blow your mind. Called Olwen House, this project is designed by D1 architect. And, here are some amazing details that you can find at Olwen House.
1. All are created within 75-sqm area
The most amazing thing about this home design plan is that it is built within 75-sqm. Olwen House also resides in a suburban area circled by blockhouses. Besides, the wide alley to access this house is just 2.5 meters. Not to mention, building this house is very challenging.
2. Collaboration between traditional and modern touches
Inspired by the old-fashioned house in Central Vietnam, this project brought the concept of the vertically well-proportioned structure. The details of the Vietnamese culture are also very strong in its house interior design. In short, this house is not only suitable for modern residence, but also brings the spirit of past life.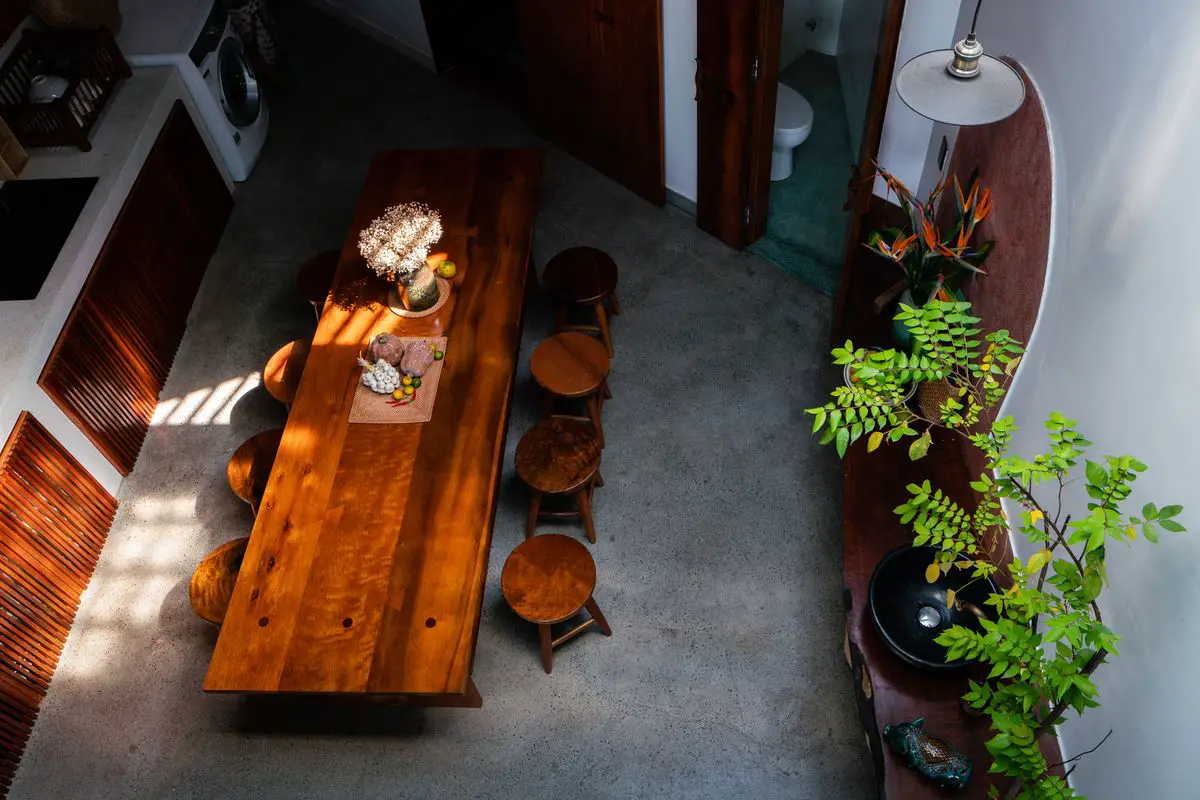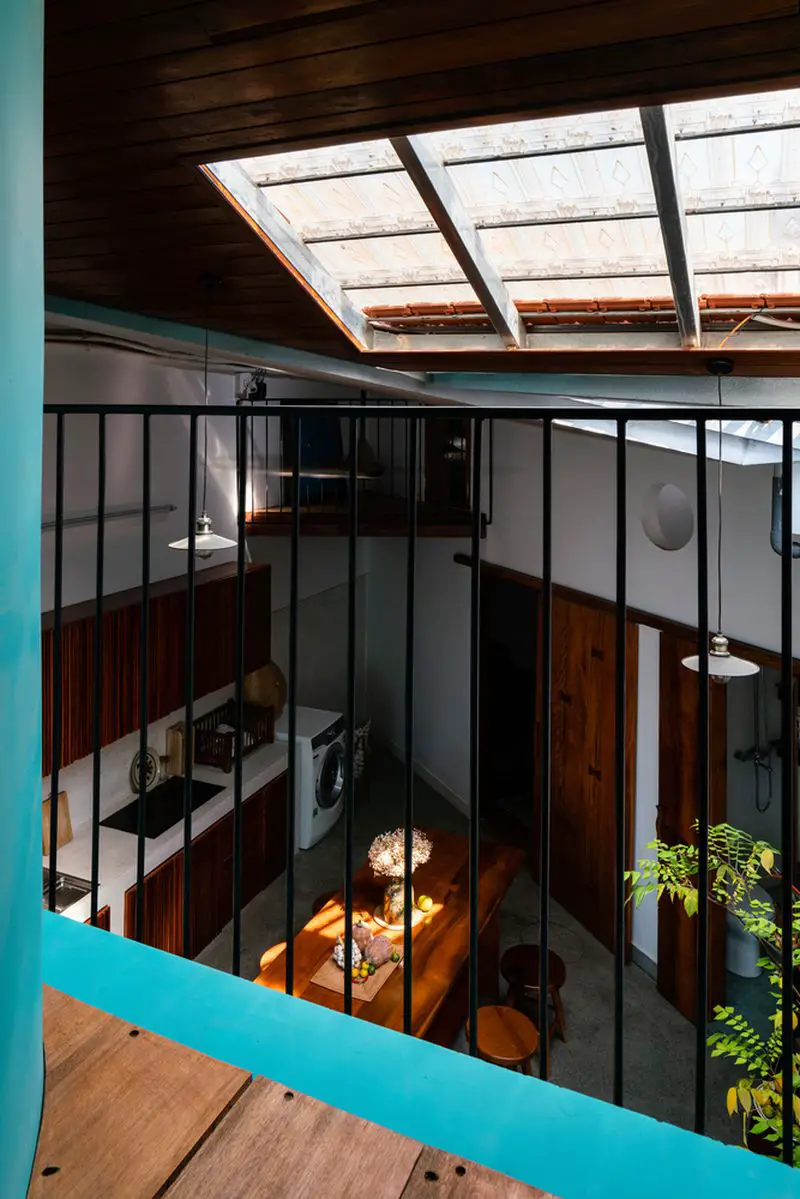 3. Organic elements bring a rustic feeling
This architecture also brings nature experience to your house. Using earthy elements such as wood to highlight each corner. Olwen House undoubtedly gives you coolness amid a crowded urban space. For a rustic junkie, this is absolutely a must-try design.
4. Each floor provides their own function
Olwen House consists of three stories, each of which has its own function. For the first and second stories, you will find a workspace and showroom. While the third one functions as a living room. All the rooms are well arranged so that they do not seem cramped.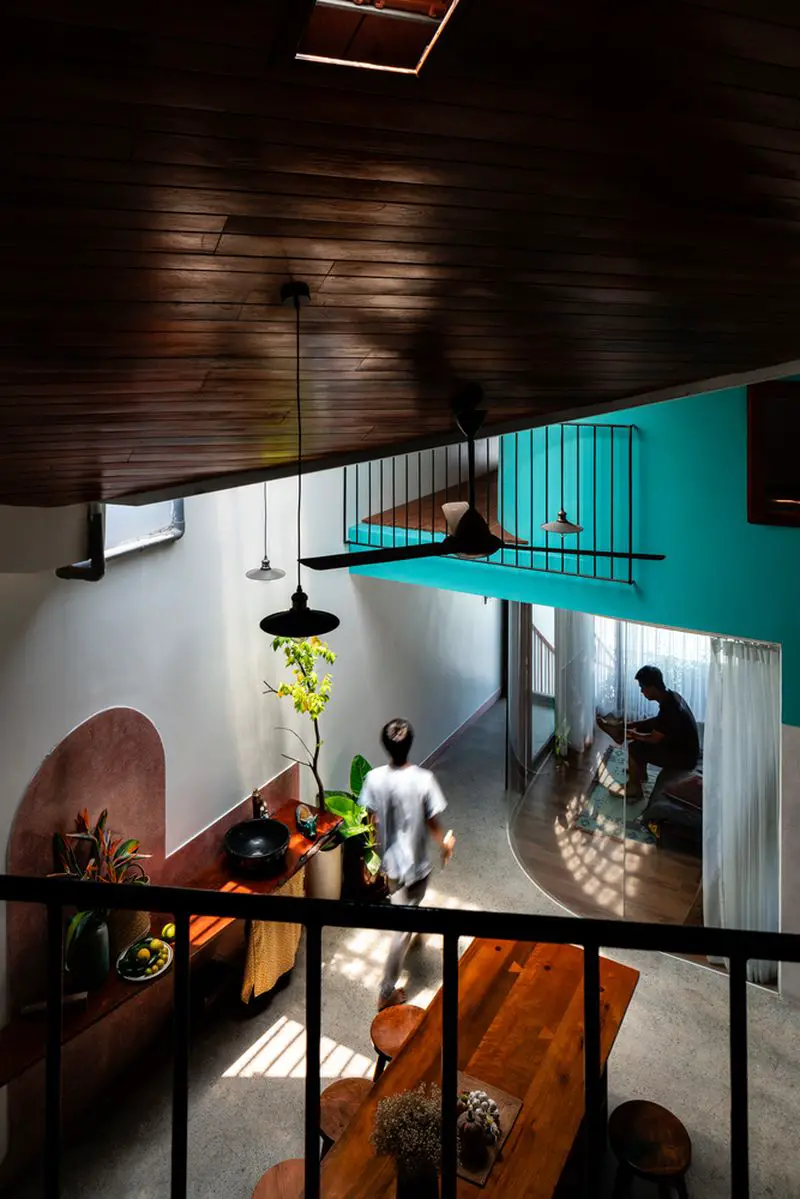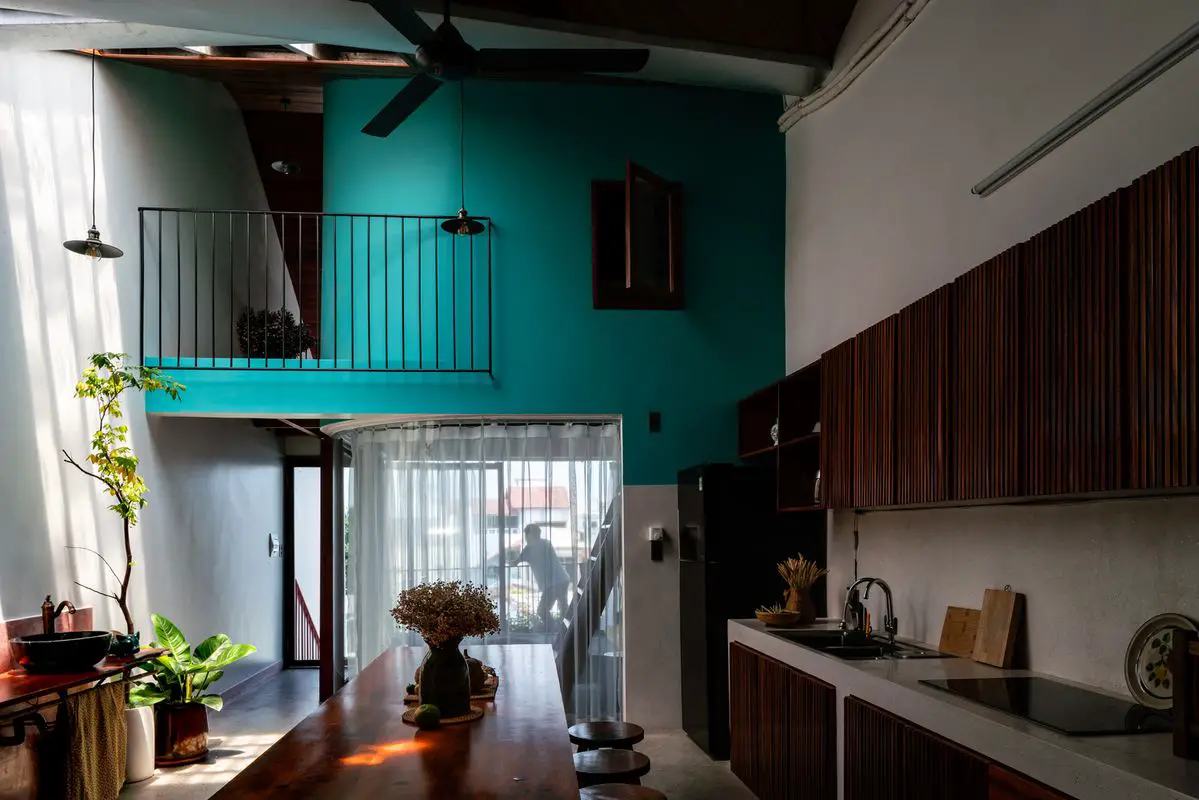 5. Perfect the green landscape with beautiful houseplants
D1 has put lots of houseplants inside and outside the house to create a lush look. Besides, it also became a brilliant way to erase the stiff impression of the building—because it is surrounded by blockhouses.
So, here is our home tour about D1's Olwen House. Of course, this incredibly compact house design can be your inspiration, especially for those who live in the urban area.
(Visited 66 times, 1 visits today)
Tags:
compact house design
,
home decoration
,
home tour of Olwen House
,
interior design
,
Olwen House design
Last modified: September 25, 2020