Your bed selection isn't the only thing that determines how comfortable and lovely your bedroom is. The headboard selection also matters, as it can become the tip of the iceberg that can elevate the vibe of your bedroom. Therefore, it's important to select the perfect headboard designs that can complement the room's aesthetic, apart from the bed itself. If you're in need of inspiration, check out these 5 unique headboard ideas.
1. White headboard with shelves
Not only is it one of the simplest minimalist headboard ideas, but it's also one of the most practical. The simple paneled white headboard is a looker and has two lockers for storing your personal items. Place your favorite books, mini planter, or framed pictures in it to add even more personality to this exciting headboard.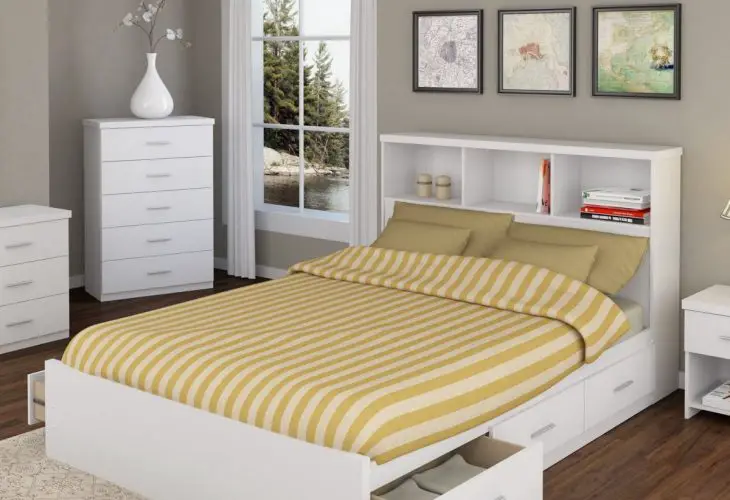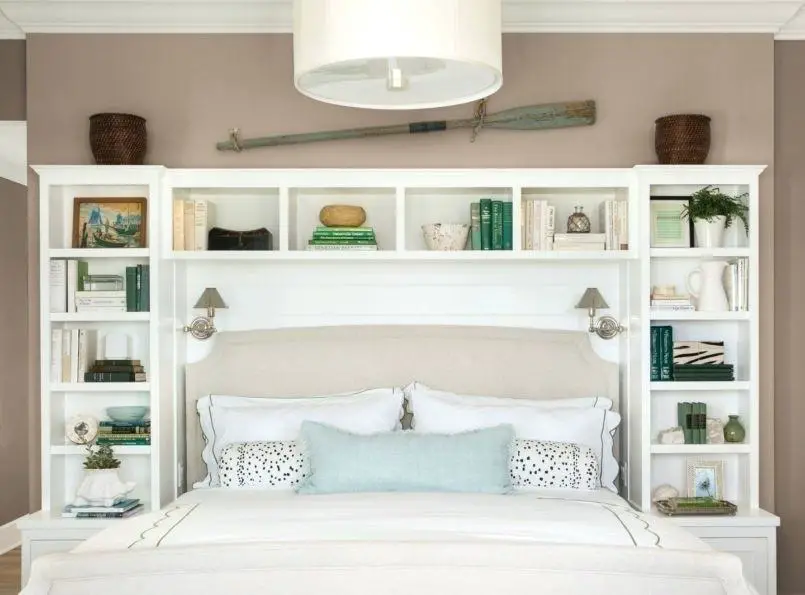 2. Curved headboard
If you're in need of some compact headboard designs, then this curved headboard has you covered. The sleek velvet surface is certainly charming, and very comfortable to place your head onto.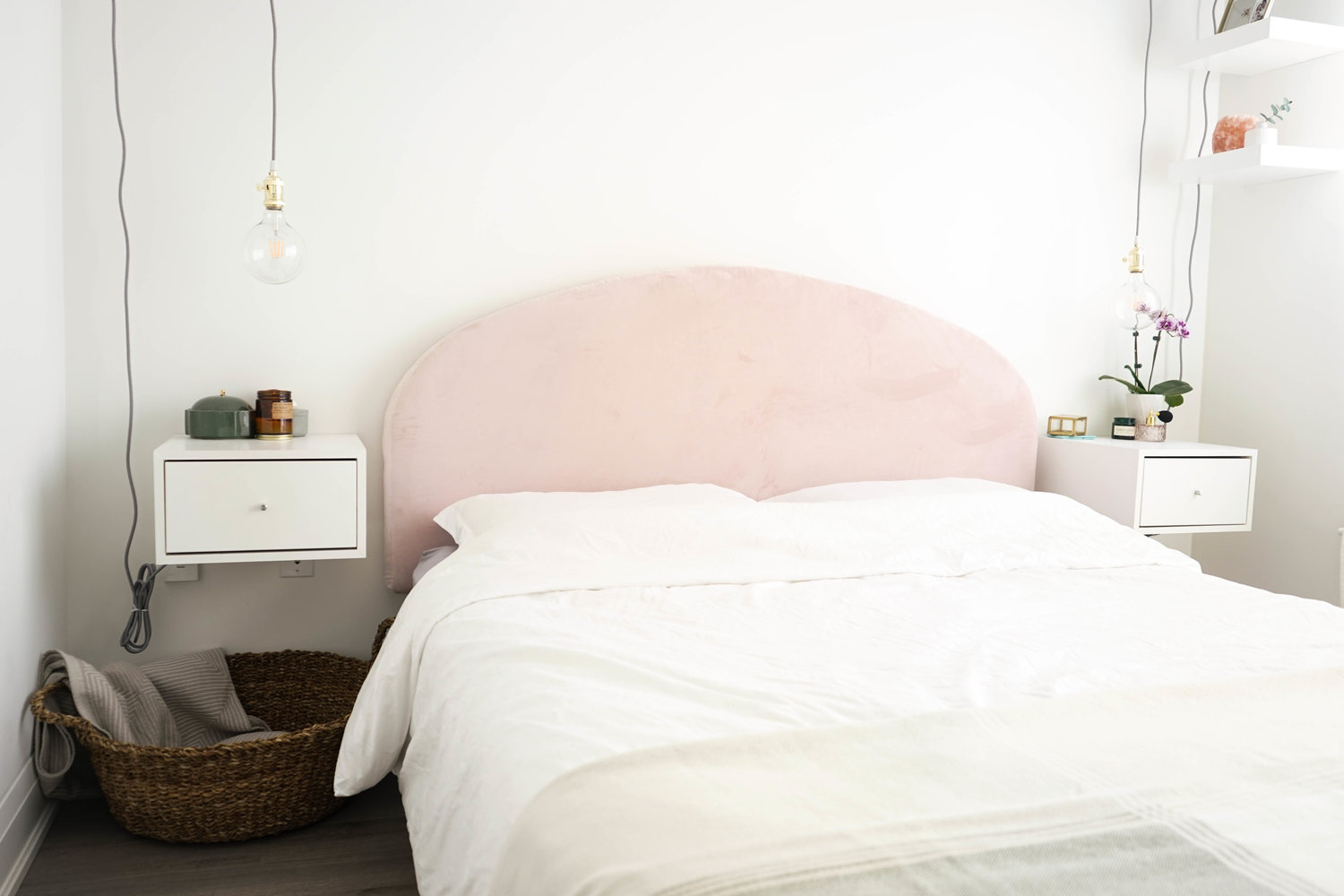 3. Wooden headboard with a rag
Who says a rug is only useful when placed on the floor? Place one over your plain, wooden headboard, and it will instantly become a striking object to look at. Of course, while the headboard ideas for the base are important, you need to apply the right rug designs as well.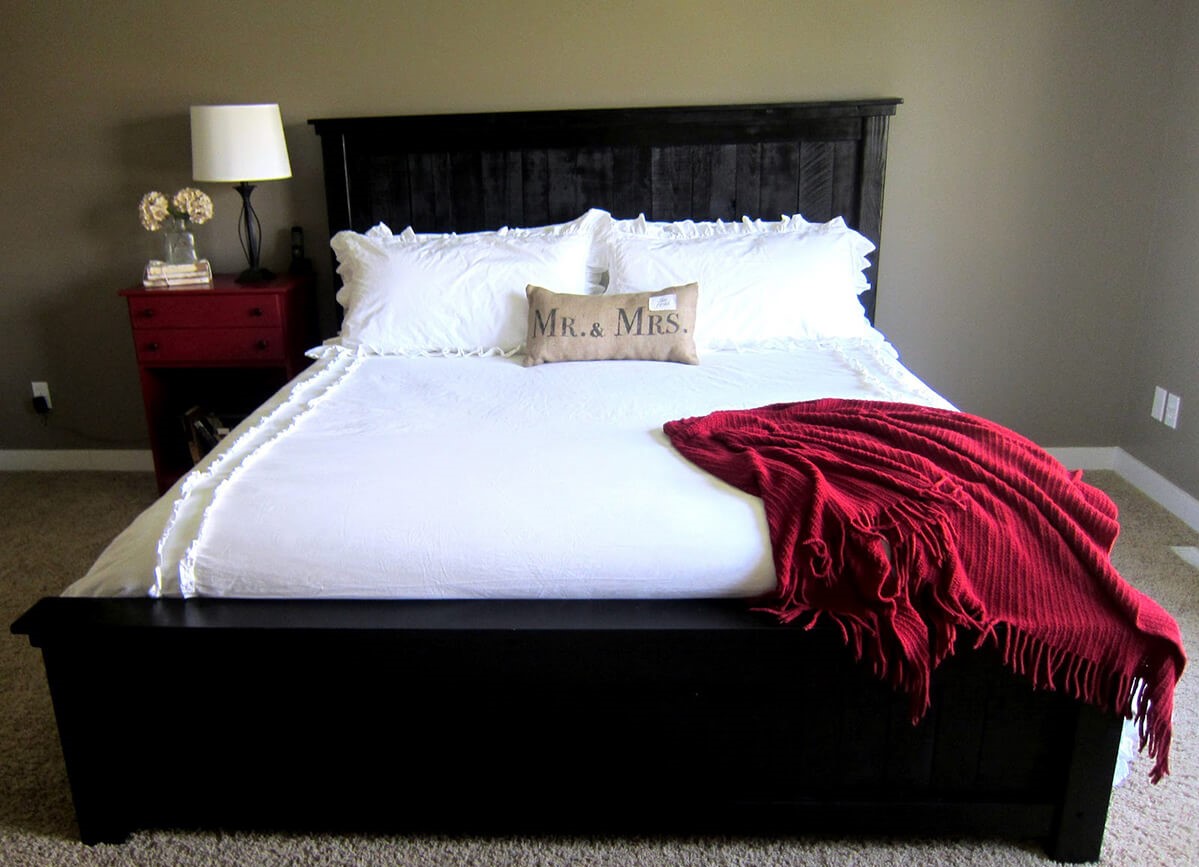 4. Library headboard
Headboard designs are also useful for expressing who you are and what you love. Therefore, express yourself with one of the quirkiest minimalist headboard designs that is a library headboard. This geeky headboard is made from old books that are stuck to each other in order to create a unison pattern. Of course, you can make one yourself from your old, worn-out books.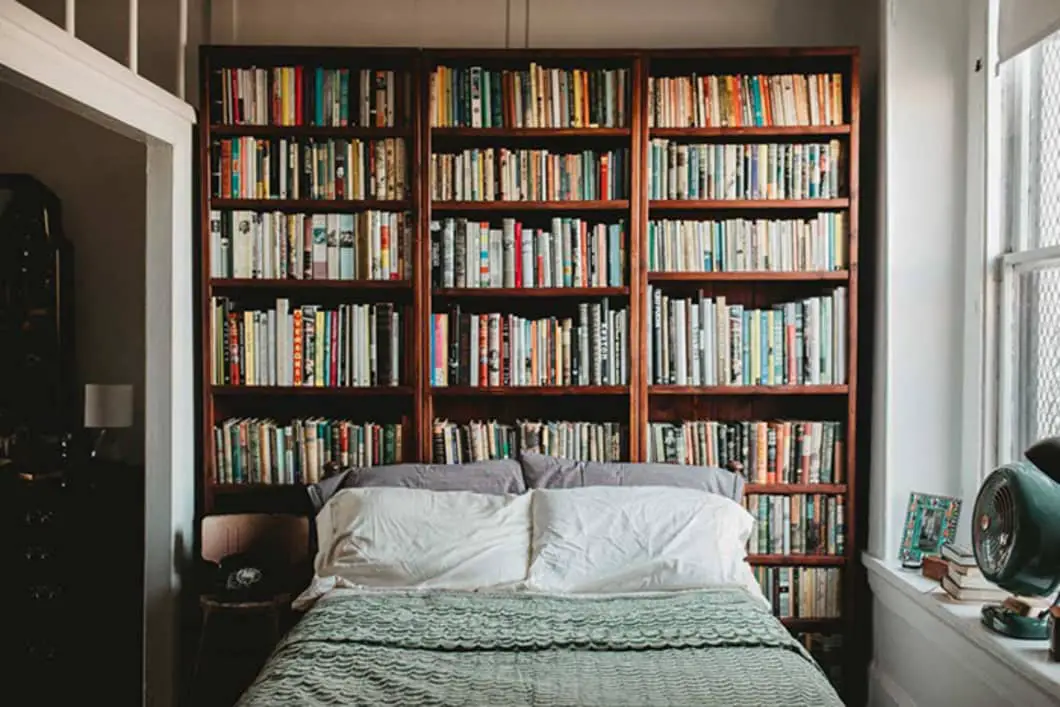 5. Decal headboard
What if one of the best headboard ideas is the one without a headboard? Yup, despite the paradox, a pseudo-headboard can become a stunning bedroom décor as well. To do that, simply apply a decal to the headboard part of your bed. Not only does it give you a plethora of options to choose from, but it also saves space.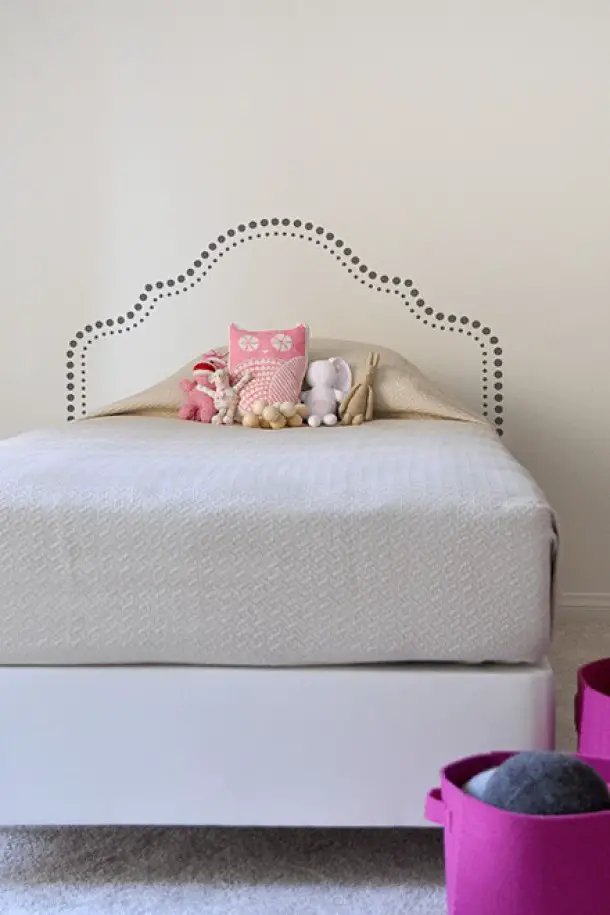 And on that bombshell, have you decided which headboard designs to apply to your bedroom?
(Visited 145 times, 1 visits today)
Last modified: September 29, 2020