Bring your dinner party to the outdoor by making a boho dining room in your patio decoration. You can have a semi-outdoor place for enjoying a quiet meal, having a romantic dinner, or entertaining friends. The casual, free-spirited boho design pairs nicely with the outdoor.
Here are five great ideas to build a neat patio dining room.
Use Banquettes for the Seats
If your patio has wall structures, choose banquettes instead of regular chairs for the seats. Banquettes are casual and stylish, and the seat more people than individual chairs. White banquettes complementing any boho dining room, including a semi-outdoor one.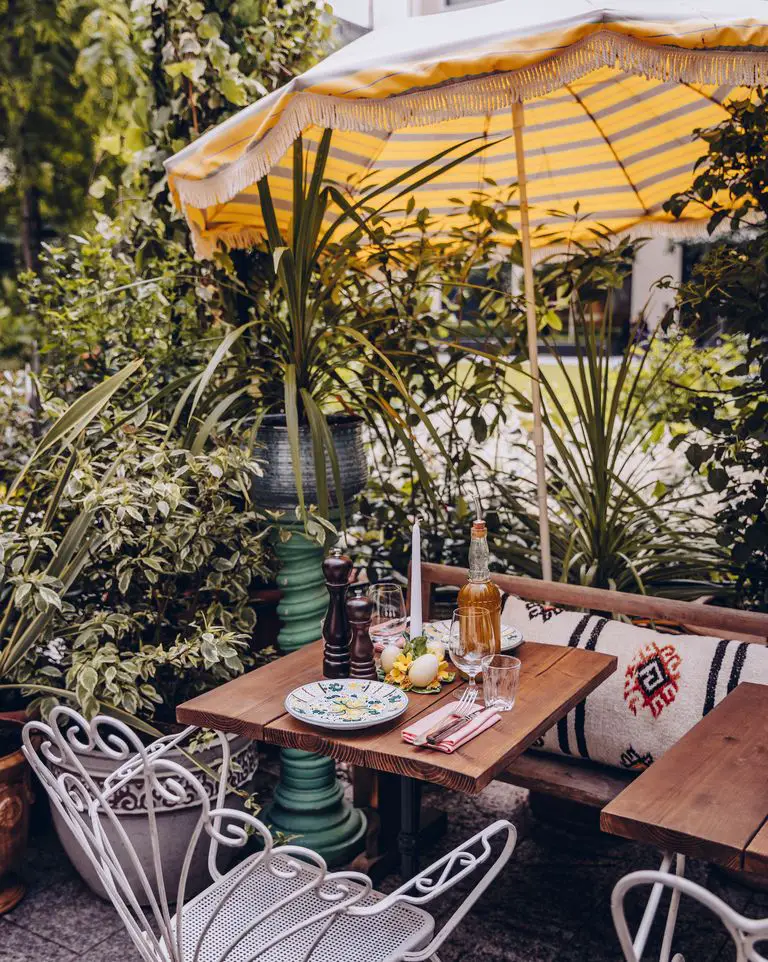 Add Floor Cushions and Ottomans
You want less formal seating arrangements for a boho patio dining room. Add a lot of floor cushion and ottomans for casual, relaxed lounging. You and the guests can sit there when enjoying snacks, drinks, and light meals. Choose various colors and patterns to complement your patio.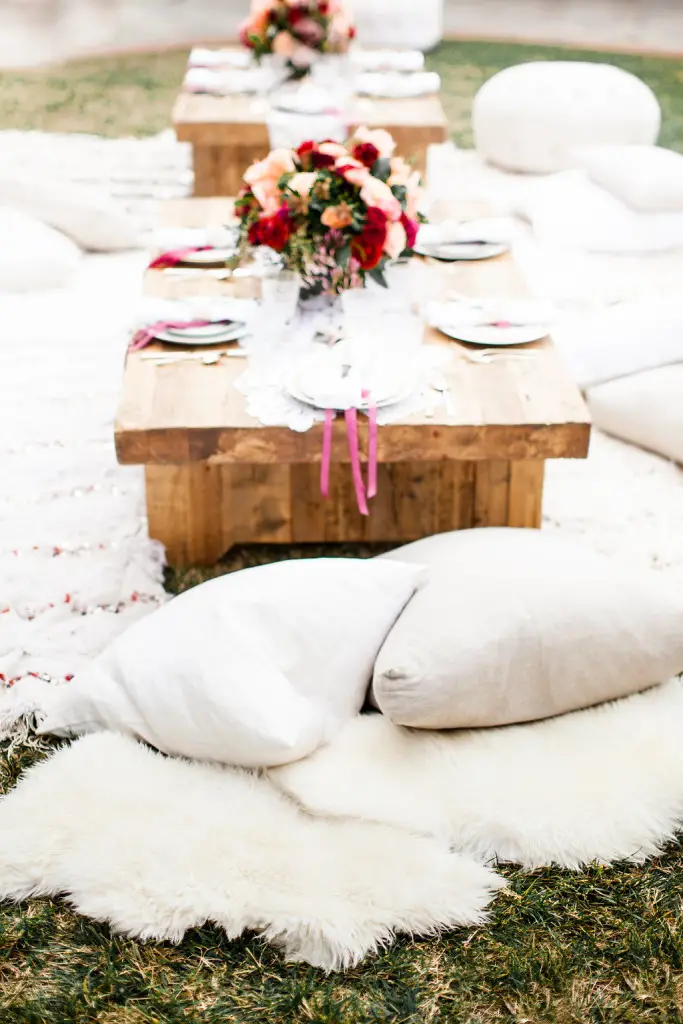 Rattan and Wicker Furniture
Choose something lighter and easier to move around for the furniture. Rattan and wicker are great options for a boho dining room, especially on the patio. They are lightweight and cozy, ideal for an informal setting. Many come with upholstery or removable cushions for additional comfort.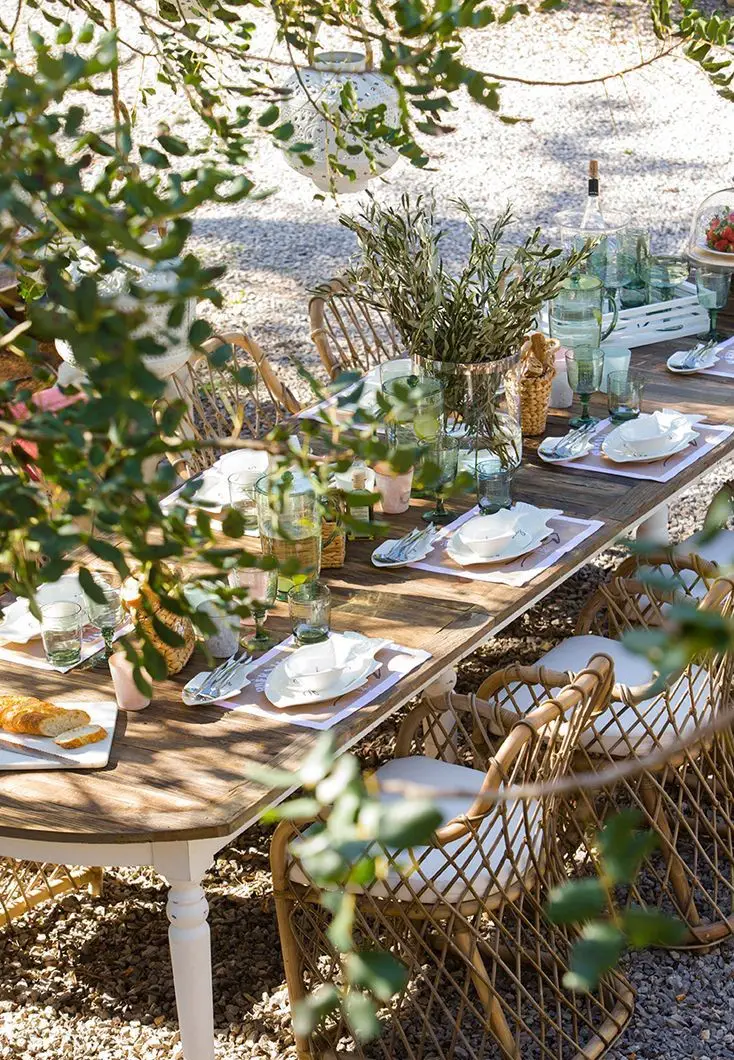 Colorful Rugs
Make your boho dining room more vibrant by using multiple area rugs. Don't hesitate to combine rugs with different colors and patterns. For example, a striped rug will create a great contrast with an oriental or floral rug.
Quirky Accessories
Play with unique accessories and ornaments to make the patio dining room lively. For a unique atmosphere, add table lamps shaped like Moroccan lanterns. Add mason jars to contain candles for a romantic dinner. Folk-style artworks are great additions for the walls.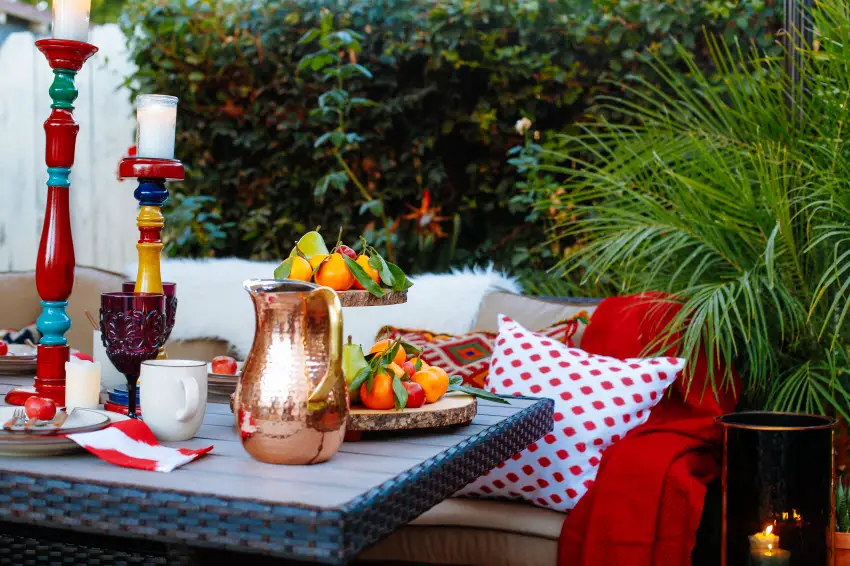 Who says a dining room must always look formal? A boho dining room in your patio is a great place to enjoy meals, entertain guests, and relax with your loved ones.

(Visited 223 times, 1 visits today)
Tags:
Boho patio dining room
Last modified: September 28, 2020