Decorative lighting is a great idea to improve trailers, RVs, and campers. Many RV hacks with decorative lights use simple fairy lights, LED lights, or unique bulbs you can buy online. These lights illuminate the RV interior and make your trip more enjoyable.

Use these ideas to improve your regular RV, camper, or trailer.

Dinette Lights
Dining table lamps will make the RV look more elegant. It should illuminate a wider area than ordinary light bulbs. That is why the double tubular bulbs could be the best choice for your RV.
Hidden Lamp Formation
Simple recessed lamps can be a great RV lighting idea. Install them in a unique formation to create an interesting look on the ceiling. You can install the lamps at the top part of the interior walls or to the ceiling. Arrange the lamps in interesting formations to improve common-looking lamps.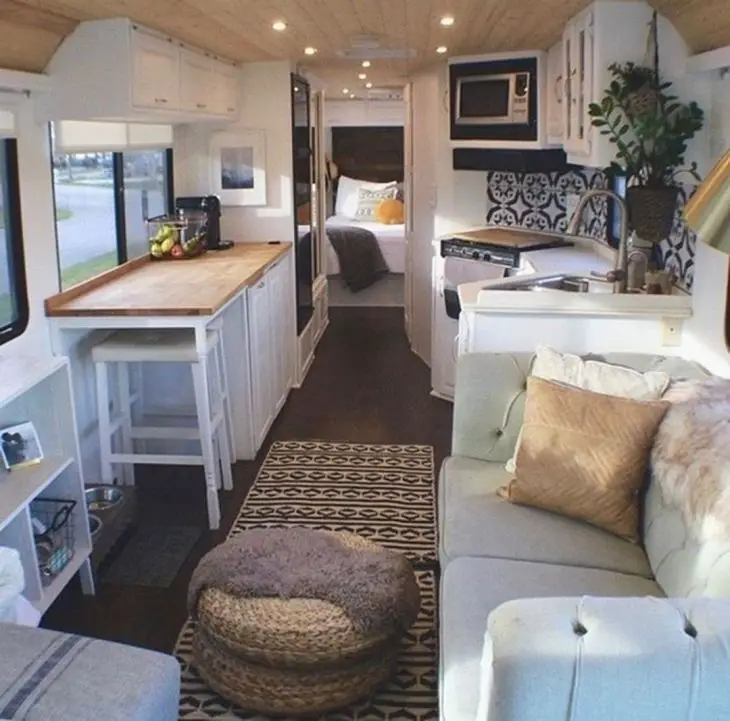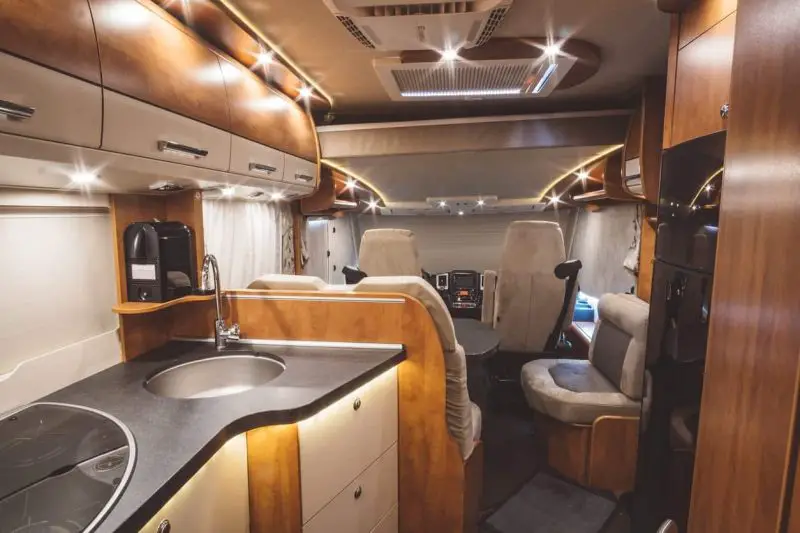 LED Awning Lamp
LED lights are a great decorative light for RVs with tents. You can install it under the hood. When you lift the tent to create a shaded area, the lights will illuminate with brightly colored light. This is the perfect choice for making a statement when parking in the RV area.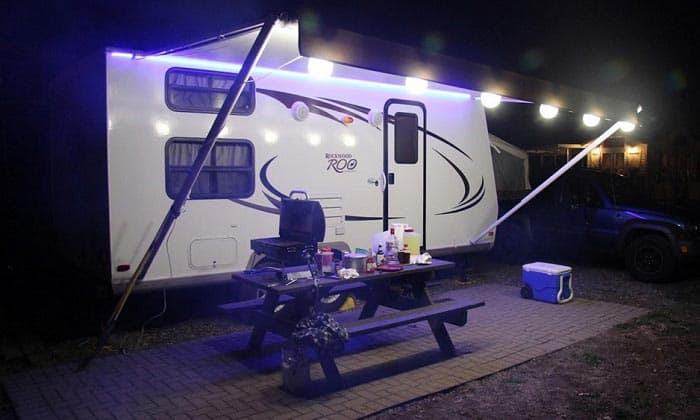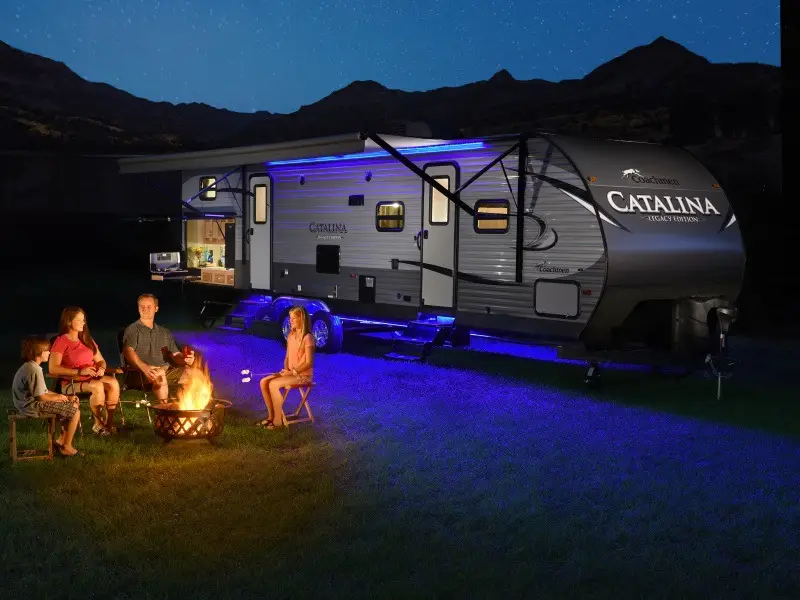 Outdoor Fairy Light Strings
Turn your RV into a romantic-looking vehicle with a string of fairy lights. When you have to spend the night in an RV parking area, hang a string of fairy lights. You can also install lights on the edge of the tent. They are festive and will make your camping trip more enjoyable.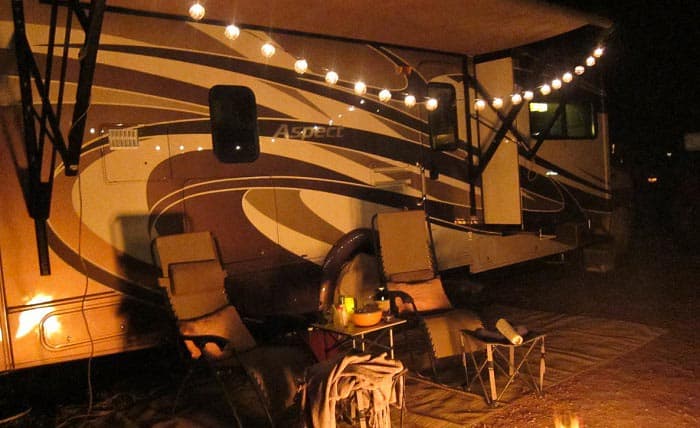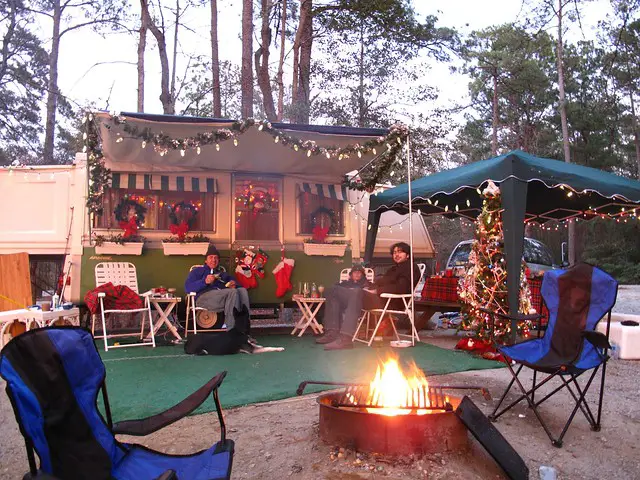 These RV hacks give you practical and decorative functions. Make your RV more interesting with unusual choices of lamps.
(Visited 402 times, 1 visits today)
Tags:
RV hacks
,
RV lighting
Last modified: December 21, 2021