If your house has no particular wardrobe or clothing storage to store your entire outfit, you're not alone. Thankfully, there are so many applicable tips to keep your favorite clothes, even without a closet! We have compiled some of the most useful ideas for you to start making the home for your clothes.

Add Clothes Storage Near the Bed
If your bed still can be moved to accommodate additional space, then utilize it! Make the clothes storage by creating a clothing nook or placing a hanging rack near it. You can also go creative by using the area besides, below, or even above it.
Contain Clothes Storage with a Curtain
Besides dividing an area into two separate sections, the curtain can also hide your clothes—particularly if they're currently a mess and you haven't tidied them yet. This one is the fun version of a bedroom curtain because you have clothes inside!
Put Baskets under Your Bed
This idea probably only applies to those possessing a bed with vacant space underneath. This particular bed storage can work for your favorite winter clothes, extra linens and towels, and probably photo album as well.
Install Pipes as Rack
You can use a hanging rack for your clothes by connecting it to a pipe in the wall or ceiling for convenient storage. Adjust the height of the pipe to accommodate your various clothes.
Open Concept
Embrace your clothes as part of your room decoration. An open closet nowadays exudes someone's personality more than any other element of designs at home.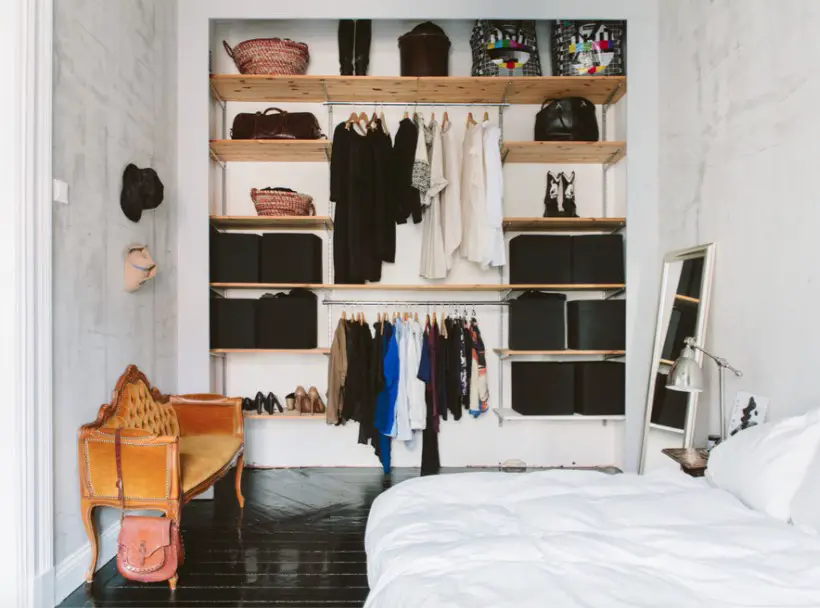 Don't stress over clothes storage issues anymore. Try our ideas above!

(Visited 269 times, 1 visits today)
Tags:
clothes storage
Last modified: September 28, 2020